Hey guys! Happy almost-Friday! Hope you're having a great day so far <3
I can't believe how many of ya'll were shocked/wondering if I brought my Vitamix with me to the Bahamas…
well…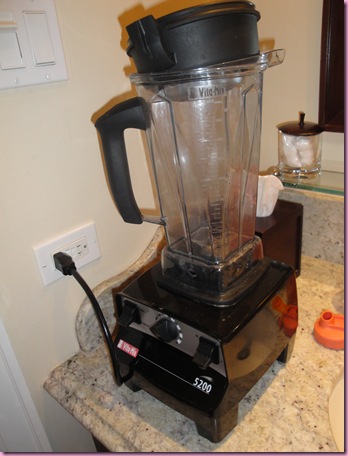 Heck ya I did 🙂
This girl likes her smoothies wayyyyy too much to leave the beloved Vitamixalicious at home 😉 The pilot donated half of one of his suitcases for the base, and the actual blender was in my big suitcase, stuffed full of swimsuits and surrounded by clothes to keep it from breaking.
I also brought protein powder, peppermint tea (which I don't think I've written about much on the bloggy- I have a few cups a day and LOVE tea), Stevia, homemade Fit Bars, Vega Bars, Raw Revolution bars, organic apples and bananas (the hotel also has a ton of fresh fruit for me to munch), prenatal vitamins (no I'm not preggers, or my wine consumption would be nonexistent) and chocolate almond milk.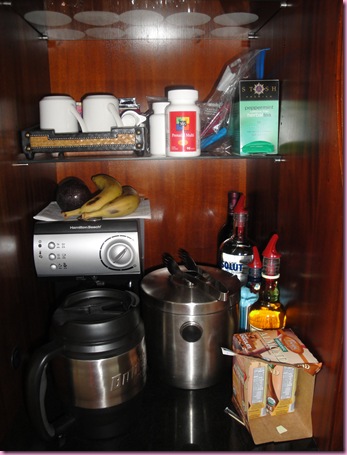 Last night was pretty amazeballs.
We had dinner at one of the nicer places at the resort, but couldn't get a reservation for the swanktastic place until Saturday night.
So we wore nicer beachy clothes 😀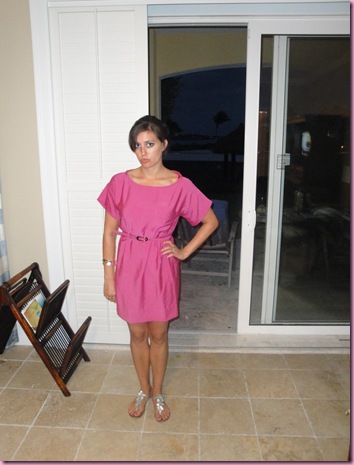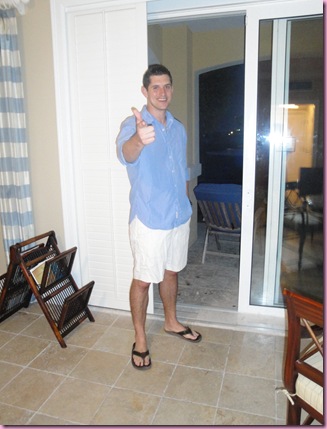 Yeahhhhh 😀
The restaurant was a seafood and Mediterranean buffet and you could also order off the menu if you wished.
I hit up the buffet when I saw salad, a wide assortment of olives and tapenades, fresh bread, and seafood.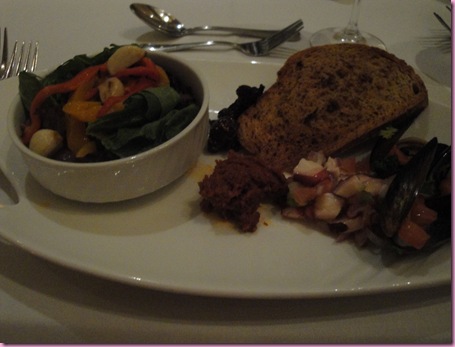 I wasn't starving since we had a late snack (mine was salmon with veggies), so I chose a salad, figs with honey and cloves, garlic wheat bread with sundried tomato pesto, ceviche and some mussels. I went back from another piece of bread with sundried tomato pesto- it was awesome.
The pilot rolled with the surf and turf.
Turf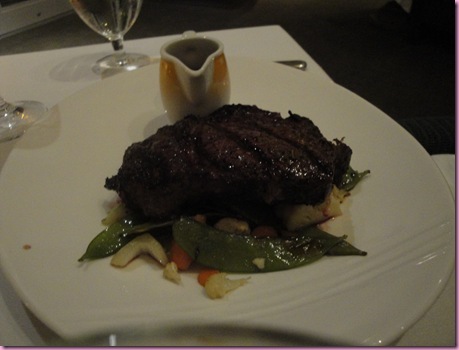 Surf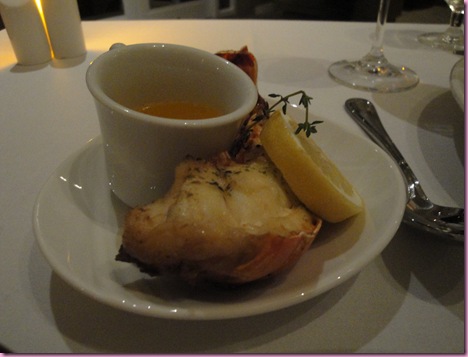 The wine glasses here are MAGICAL- I must see if I can purchase one to take home.. they refill themselves 😉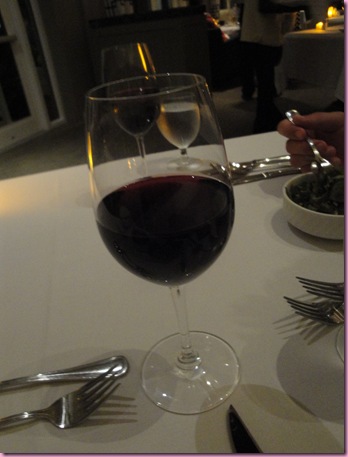 We got a dessert plate from the buffet to share 🙂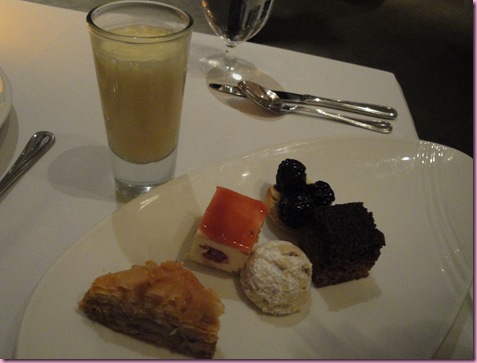 I had a couple bites of the baklava (one of my favorites), almost all of the Mexican wedding cookie and a bite of the cake. 'Twas face-rocking 😀
Next, we went to the pub and played pool.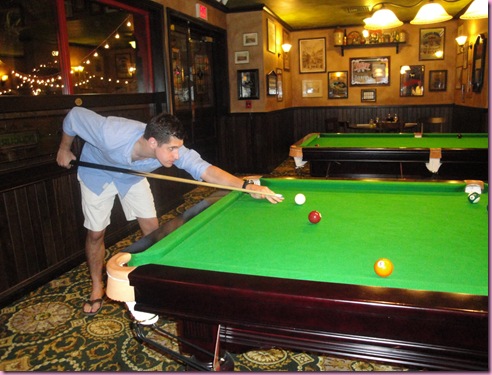 I am the Happy Gilmore of pool 😉
Laid in a cabana…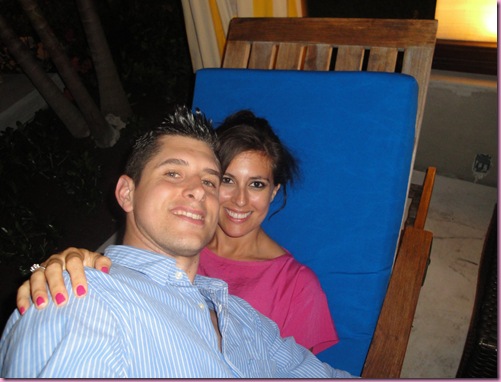 and made faces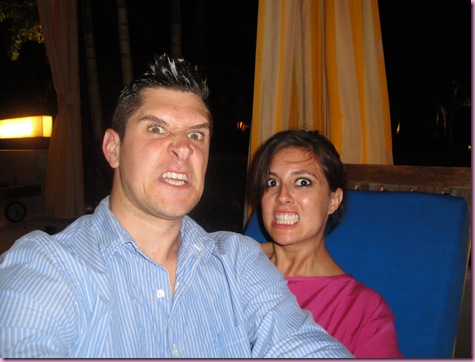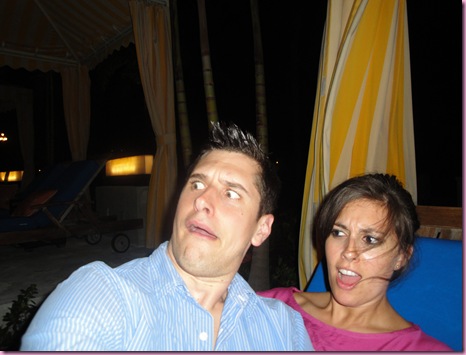 and danced the night away 🙂
My kinda night.
This morning, since we were night owls, we were moving a little slowly.
I munched an apple and a Vega bar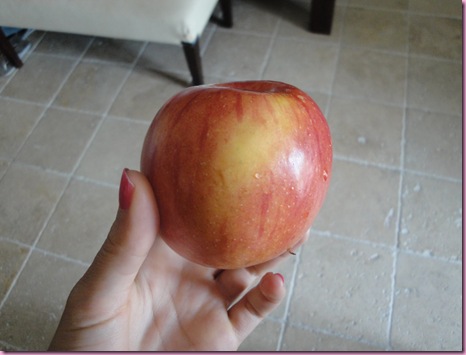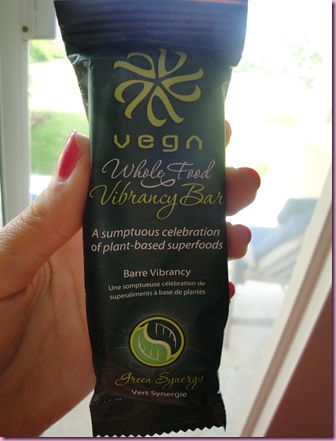 and sipped some tea while the pilot had pizza for breakfast.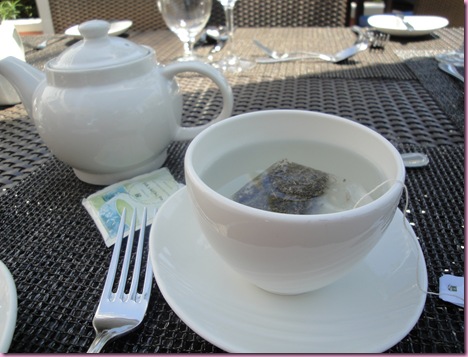 I LOVE what the tea packet had to say on the back 😀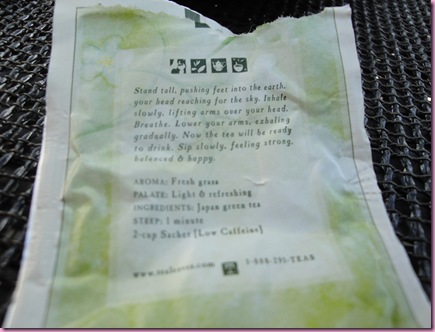 Pretty cute, huh?
Well we're off to do our daily Insanity workout and then walk down to the beach and pool.
Have a wonderful day <3
Gina
Something to talk about: If you're a vegetarian/vegan/pescatarian/quasitarian have you ever decided to just have a little meat? (TWSS… haha) When I decided to stop eating meat (I still eat fish), I told myself that if I ever wanted to have some, I would just buy organic and go for it. In the almost-two-years since, even though I still cook organic meat for the pilot and watch him eat it all the time, I haven't had the urge to have any. Even chicken, which used to be one of my favorites. It's funny how tastes and eating styles change over time. How has your eating style changed over time?? How old were you when/if you decided to stop eating meat or re-vamp your eating style?