Hey guys! How are ya?? Are you doing the Friday dance?? You know I am 😀
Work last night was bueno. We did get a little busy while I was working desserts by myself, but I handled it like an (almost) pro 😉 Right before leaving, I munched a glorious summer roll before heading to the hotel-casa.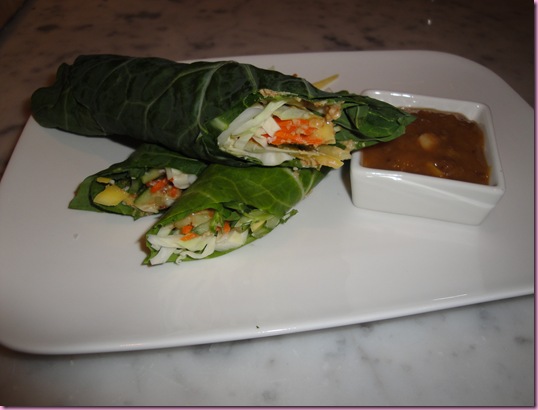 This morning, Michelle and I did our usual early morning workout before heading to school. (I munched an unpictured 1/2 nanner with almond butter as I ran out the door)
Here's today's iron pumping and cardio summary:
| | | |
| --- | --- | --- |
| Elliptical | 15 minutes | Level 7 |
| Treadmill | 25 minutes | Hills- walk at 4.0 and start resistance at 4.0; increase resistance by 1% every minute until you can't take it any more; bring it back down to 4.0% and repeat |
| Bosu crunches | Body weight | 3 sets of 12 |
| T's and I's on stability ball | 3 lbs each | 3 sets of 10 |
| Stability ball back extension | Body weight | 3 sets of 12 |
| Cable hammer curl | 30 lbs | 3 sets of 12 |
| V-rope pullback | 70 lbs | 3 sets of 10 |
| Standing side bends | 8 lbs each | 3 sets of 12 |
| Total time: 1 hr 5 min |   |   |
When we got back to the hotel-casa, I had a fun new bfast!
Raw yogurt that we made in class, chia seeds, the other 1/2 of the nanner, cinnamon and Stevia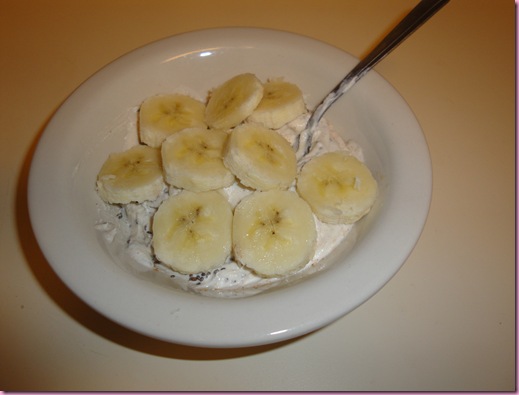 Face-rockin' delicious.
In clase, we got out the pear carob muffins that we put into the dehydrator yesterday.
We were out of muffin molds, so I made mine cookie-style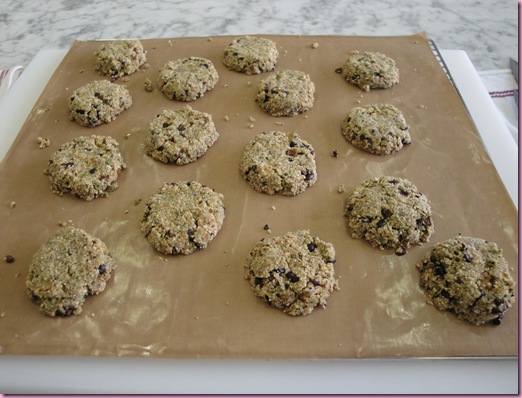 Of course I tested one for quality assurance 😉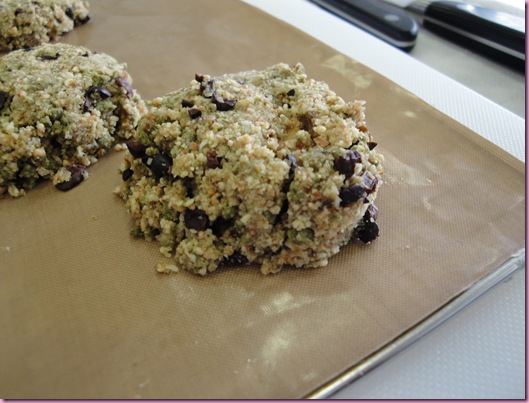 We made some nut milk (I chose almond) and dehydrated the pulp to use as flour, per usual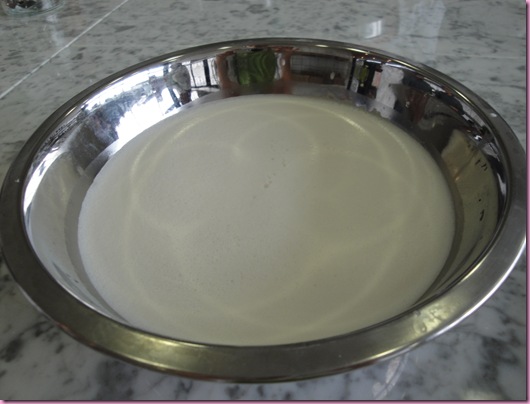 Checked on our raw nut cheese… mine came out looking lovely but tasting like tangy death –we're supposed to do a cheese tasting later and I'm hoping I can cover it with something. Let's just call it delicious impaired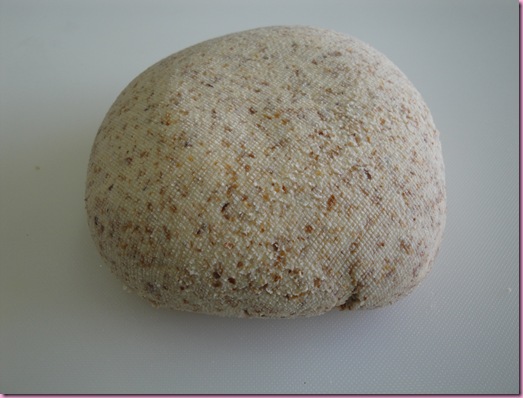 We mixed up some honey lavender: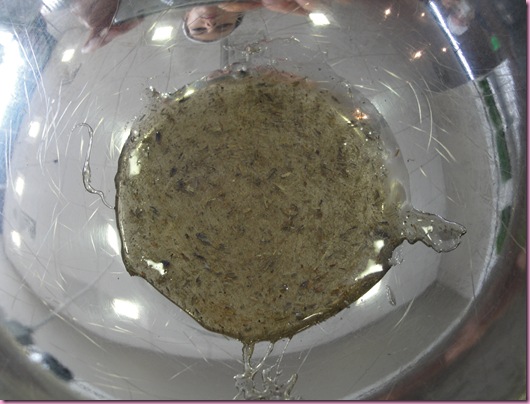 (see my head in the bowl? Haha! Taking pics is serious business)
And brushed them onto the fig tarts we made a couple of days ago.
It gave the fruit a beautiful sheen!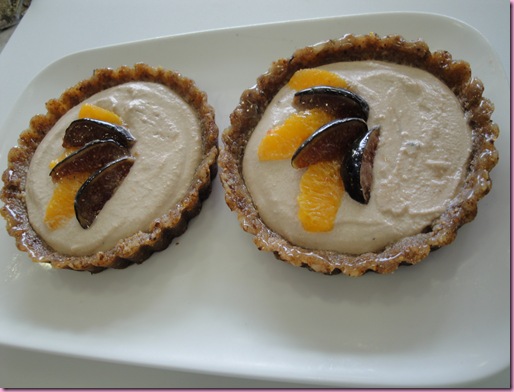 We're supposed to eat those later, too 😀
Lunch was seriously the best thing ever. I know I'm cheapening my words by saying that ALL the time, but this one reign's supreme. For now 😀
SUSHI!!!!!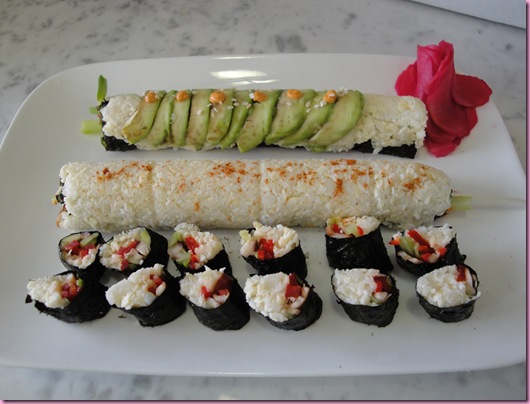 To make the sushi, we first made a rice out of jicama, parsnips, macadamia nuts, and vinegar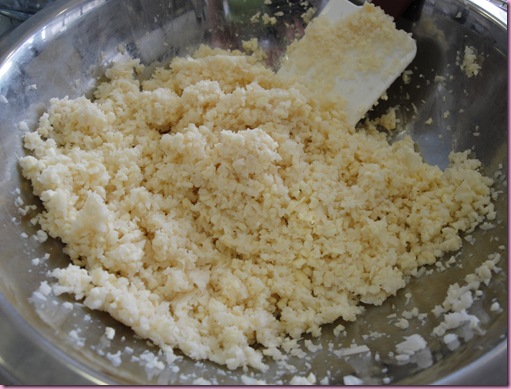 A chipotle "mayo"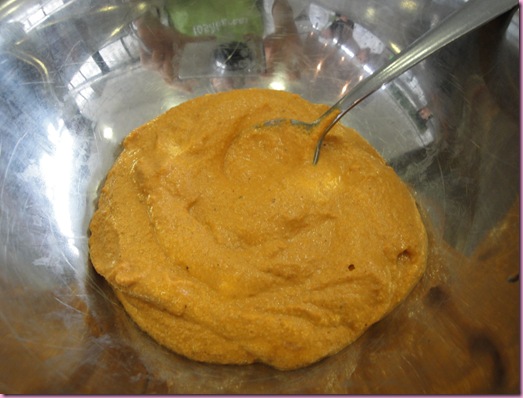 And "mised out" all of our veggies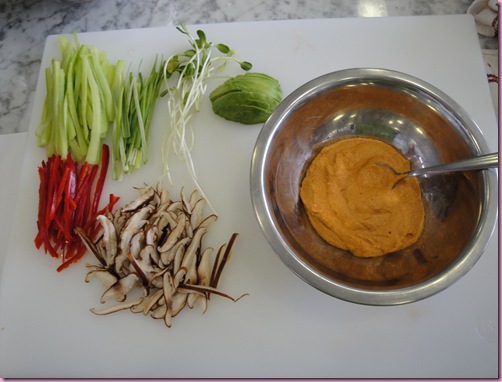 Cucumber, scallions, bean sprouts, avocado, red bell and shitake mushrooms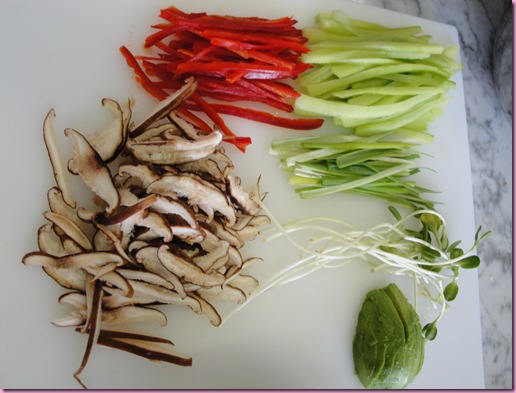 You guys know I love making sushi at the casa, but today was my first attempt at making an inside-out roll. I was pretty shocked when it actually worked!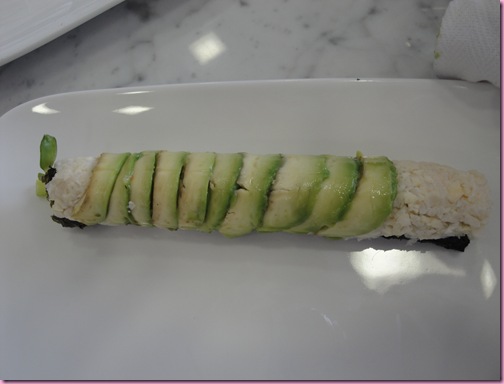 I made a couple of others rolls, and plated them up with the pickled ginger we made on Monday: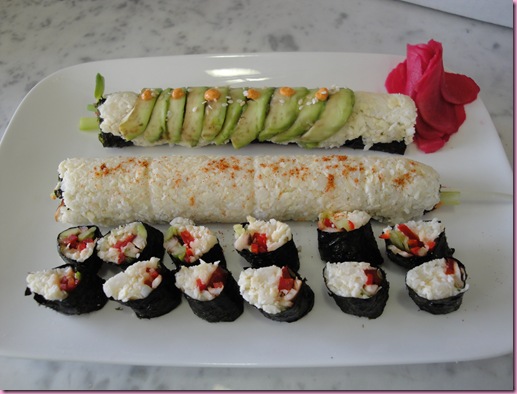 The sushi on it's own would have been perfection, but things got even better with the side dish…
Kelp noodles = my newest obsession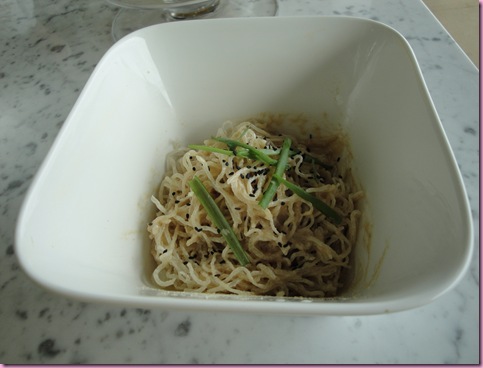 We coated those babies with a sesame almond sauce and topped with black sesame seeds and scallions. A-freaking-mazing.
So needless to say, I'm stuffed to the gills right now and pretty content. It's hard to imagine that I debated coming here for so long. Now that I'm actually here, I'm wondering why I wasn't 100% sure about coming here. Have you ever been in a similar situation?? I was so worried to leave the puppies and pilot to fend for themselves, about taking care of the house, missing work, blah blah. But I'm having a blasty, learning SO much, and I'll be back to them before I know it.
Time to get back to class!
Happy Friday!
xoxo,
G
Today's tip: