Hey ya'll! *in my best Paula Deen voice* Hope your day is going swimmingly 🙂
I can't even tell you how great it felt to take a day off from the gym this morning and sleep a little. I did have to wake up in 45 minute intervals to rotate my laundry –the woes of hotel living- but it was a much-needed little rest. Plus, after last night's wine consumption I'm not sure the gym would have felt very bueno this morning.
I didn't have bfast before school, because I knew that we were going to eat the yogurt we put into the dehydrator yesterday.
Let's just say it developed a lovely crust and looked less than appealing.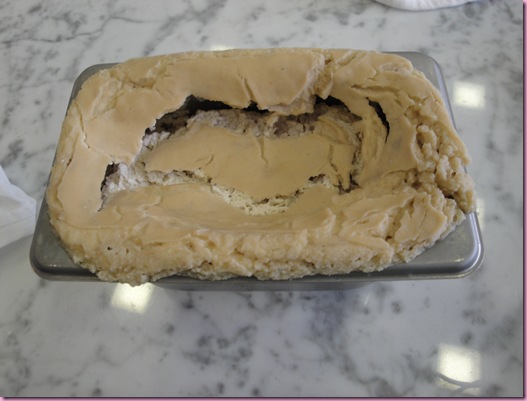 But underneath the crusty surface was a plethora of creamy, thick, tangy raw Greek-style yogurt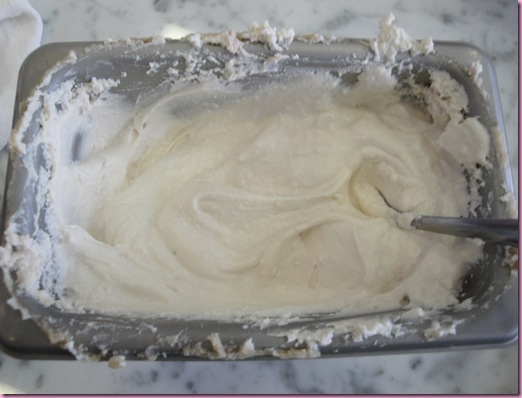 I plopped about 1/4 of it into a small bowl, topped it with a chopped peach and some sprouted buckwheat and goji berry granola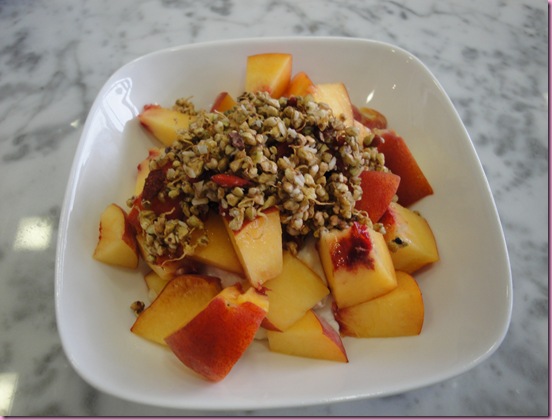 It was crazy good.
We spent the morning doing some prep work for the cafe –Michelle and I made raw pizza crusts for them- and then we got to our oceany lunch.
The tofu we made yesterday came out of the fridge: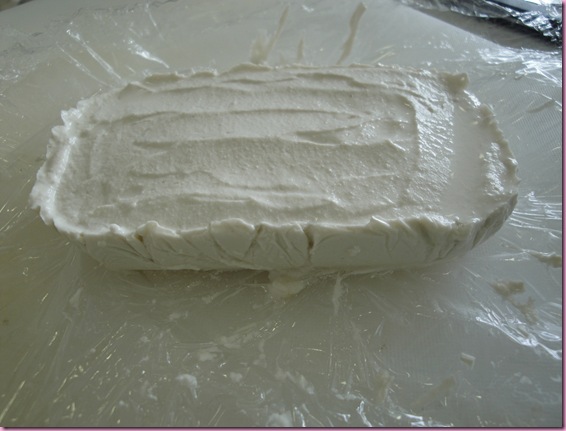 And we got various types of seaweeds for our seaweed salad (arame, kelp, nori, kombu, dulse)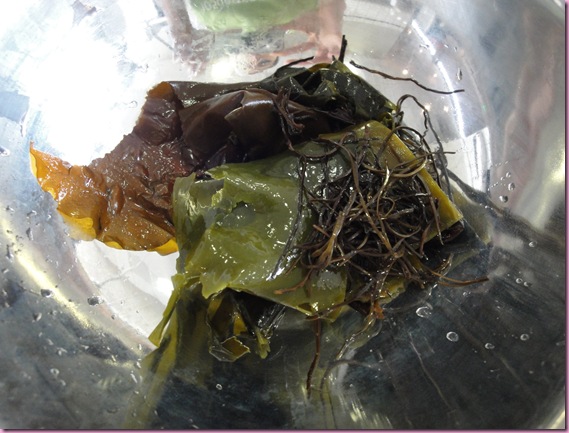 Soaked, rinsed and julienned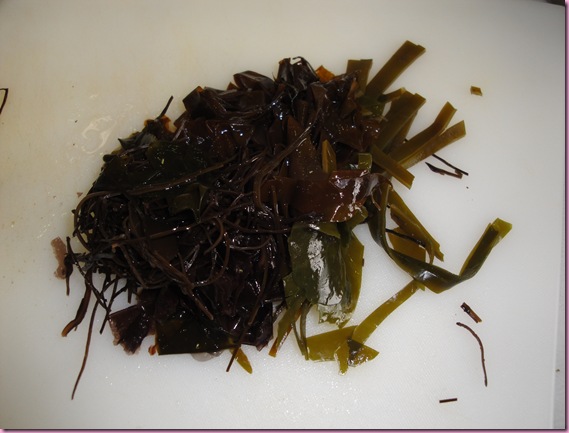 Then we made a dressing for the salad out of orange zest and juice, lime zest and juice, sesame oil, and coriander (I may or may not have snuck a gigantic heap of cayenne into mine as well)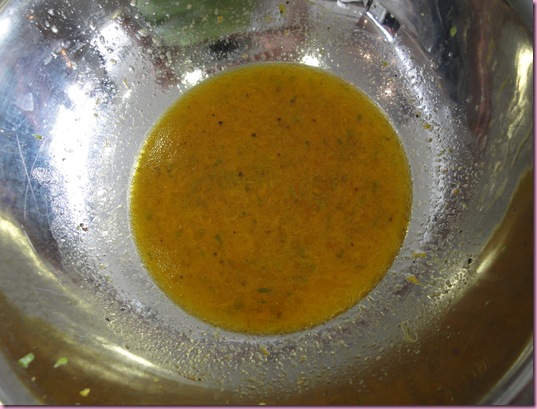 Everyone else made a raw miso soup to go with their meal, but I just wasn't feeling it. Not to be a princess or anything, but straight-up miso freaks me out a little, and so did the seaweed soaking liquid that was used for the "fish stock". I attempted making some and realized that my Vitamix hadn't totally been cleaned—there were pink bits floating around- so I took it as a sign from above to not have any miso soup 😉
So I plated out my tofu plain instead of soup-style, with a beautiful seaweed salad, our sauerkraut and dehydrated carrots.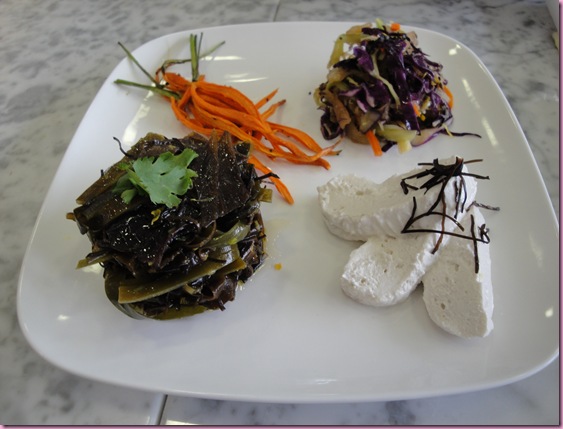 Swanky wanky!
So delicious. It's considered a macrobiotic meal, which is something we talked about in class yesterday.
I've always been a huge fan of sea vegetables and it was so fascinating to learn about the many benefits they provide:
They're highly bioavailable, which means that their nutrients are almost immediately absorbed into the bloodstream
They're great sources of iodine, magnesium, vitamin K, calcium, folate, and tryptophan (which can help us to sleep better)
The nutrients in sea vegetables can prevent birth defects and cardiovascular disease
The magnesium can help prevent headaches and reduce asthma symptoms
Reduce the risk of high blood pressure and heart attack
Reduce the body's inflammatory response
Provide relief from menopausal symptoms
Pretty amazing, ehh?? You all know how much I love my dulse- and this whole time, it's been doing great things for me! Have you had your sea vegetables today?? 😉
Well it's work time over here… it's my first night doing pastries/desserts by myself! CRAZY. Wish me luck 😀
Have a great night <3
xoxo,
G