Since I never grew up with official seasons, they kind of confuse me. 
When it's summer, I don't want to spend a ton on summer clothes, since fall will be here soon. And then I remember it's technically summer here in AZ 3/4 of the year.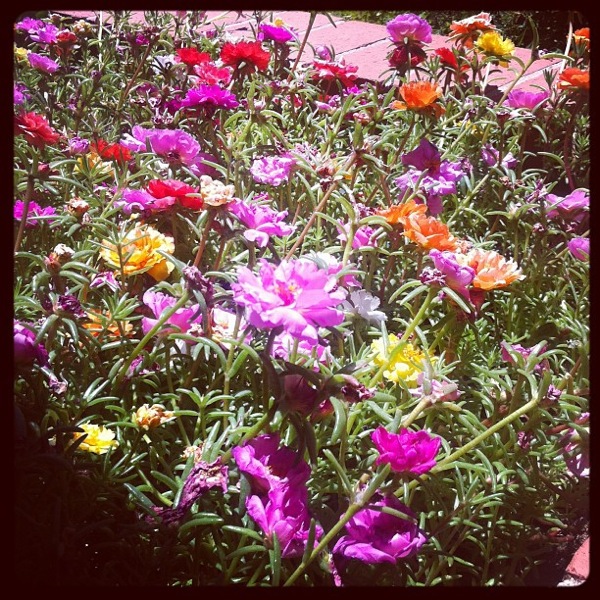 I have a hard time committing to trends (unless it's a year later and the trend is still hanging around). Current example: neon. I read about the neon trend in a magazine about 2 years ago, had a good laugh to myself about how ridiculous it was, and now, I like it. It always takes trends a little while to grow on me, especially since I like the see the real-life version instead of the magazine version. AKA cute neon shoes at the gym > magazine girl with 4-ft afro hair wearing piles of neon necklaces and a tutu.
I am excited to get a pair of neon sneakers to wear at work, especially since our uniforms are black and grey: (we can wear whatever sneaks we want, and whatever clothes we want if we're teaching the class)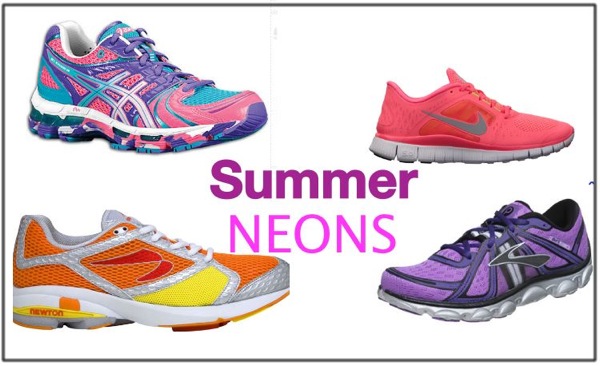 1. Asics Gel Kayano (this is an extremely supportive shoe- I prefer lighter shoes and this one feels a little bulky to me. The good news about Asics is that they make so many different types to provide ideal comfort for your stride and level of pronation.)
2. Neon Nike Frees (I haven't tried these but would love to get a pair, as many of my work friends wear these shoes. If you'e going to rock any type of "barefoot" style shoe, I definitely recommend working up to wearing them all day. Try the shoe out for an hour or two each day to build up the muscles in your feet before attempting any workouts with the shoes)
3. Newton running shoes- love the fun orange color!
4. Brooks pure flow (even though I'm as Asics girl, Brooks are my #2 shoe. Love how light they are with the perfect amount of support for my pronation. To find your dream shoe, have your feet and stride checked out at a local running store)
*Of course, Zumba shoes are always bright and fun, too 😉
 Breezy tanks and shorts are my favorite pieces for summer workouts. I used to just wear sofee shorts and a cotton tee, and eventually learned that cotton doesn't breathe very well for workouts, especially outdoors. Technical fabrics are more expensive, but last longer, and feel 1000x better on long runs or intense cardio seshes. Tip: I never put workout clothes in the dryer if it's made of a technical fabric. I'm not sure if it's just our dryer, but it has a tendency to eat our clothes and make them look more worn. This is the only reason why I still have some of my good-quality workout gear a couple of years later, and it still looks ok.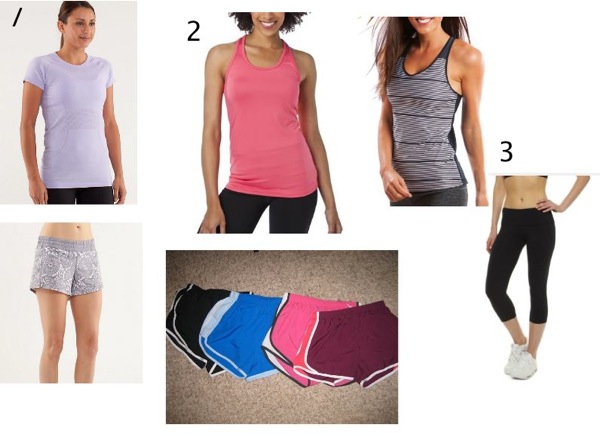 1. Short sleeve tech and run tracker shorts (both from lululemon)- I like the tee version better than the tank (which scoops a little low on me) and adore the shorts. I have a few pairs of the turbo run shorts and they're my favorites for summer workouts.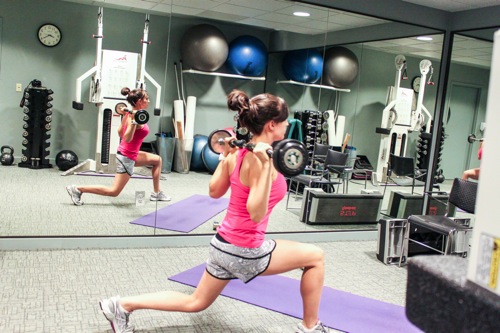 2. Champion long and lean running tank and Nike tempo shorts (can be found at most sporting goods stores- sometimes TJ Maxx has them, too). Love the soft fabric of the Target tank and Nike tempo shorts are awesome for running or weightlifting
3. Solow crop leggings and Moving Comfort tank – Moving Comfort makes super-supportive tanks in great fabrics
Headbands!
I love pulling my hair back with a headband for late-night workouts or teaching. (During the day, I do my "save the gym hair" routine which is a post in itself) I've kind of avoided it lately, since my hair has been falling out since giving birth and I'm a 27-year old with a receding hairline. Good news is that it's growing back 😉
Anyway…
Here are some fun headbands: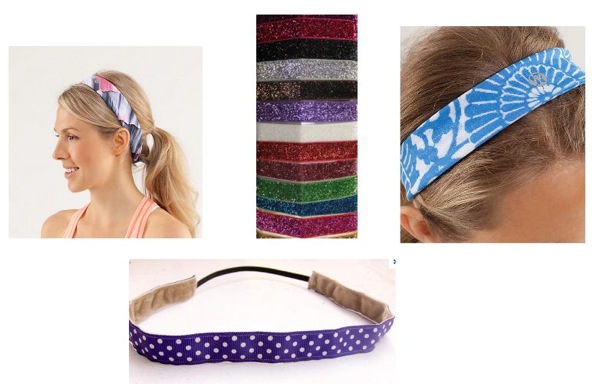 1. Barely there bandana -perfect for Zumba or cardio dance classes
3. GLITTER headbands with an incredible cause. This organization was created by Jessica, a blog reader and friend, as a way to support girls affected with childhood cancer. For every headband purchased, a girl with childhood cancer receives a headband (an accessory they can wear as they lose their hair) and $1 goes to the St. Baldrick's Foundation to fund life-saving childhood cancer research. I'm excited to order a few glitter bands for myself, and some headbands for Livi, too.
4. The classic lulu slip less headband. They hurt my head after a while, but they do the job.
So tell me, friends: do you fear or embrace the neon? What's your favorite gym accessory or summer piece of workout gear?
I'm crazy about lulu cool racerback tops. They're not as pricey as the other options, and are perfect for every type of workout.
Hope you have a wonderful day <3
See ya later on the Fashion page.
xoxo
Gina
Something to read:
Rock a summer workout despite the heat