Hi friends! How's your weekend going so far? What have you been up to?
It's a typical Saturday over here.
The Pilot is crawled on the couch with Bella watching football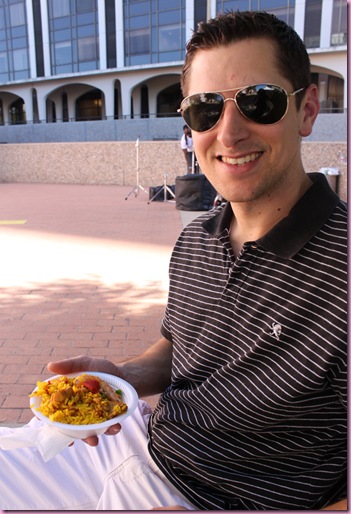 [I paparazzied him]
and I'm home from work on my lunch break to munch and blog before Zumba.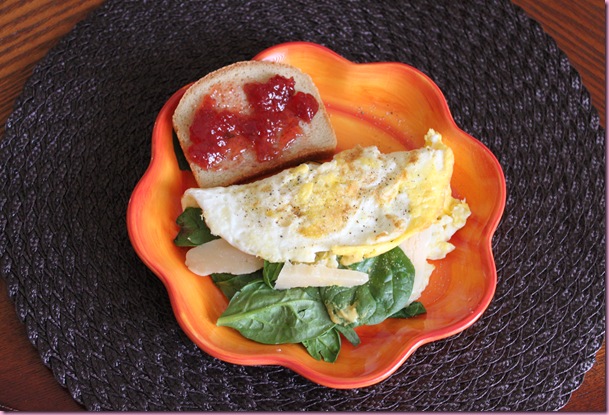 -omelet with 1 egg and 2 egg whites
-spinach
-goat gouda
-mustard, salt and pepper
-toast with jam
I could eat breakfast for every meal. It never gets old.
It's been kind of a slow motion day since I had two weight room shifts. The good thing about it is if it gets slow, I'll stand by a treadmill and stretch for a couple of minutes. Easy way to sneak in some stretching 🙂 Needless to say, I have energy to burn in Zumba today- they better watch out.
Last night, I got the lasagnas ready for tonight –and baked them halfway- along with the cookie dough for the pizookies.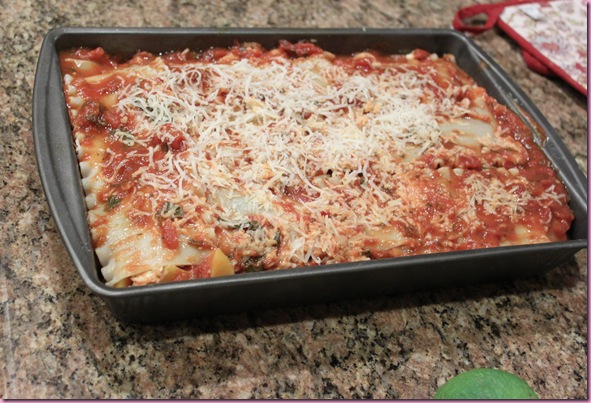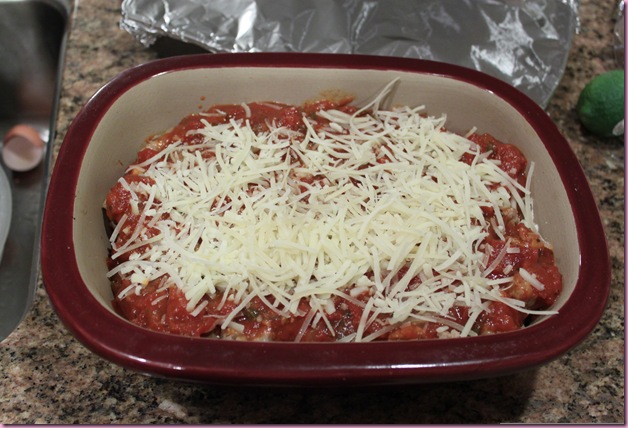 Check out the picture the Pilot snapped while I was busy cooking: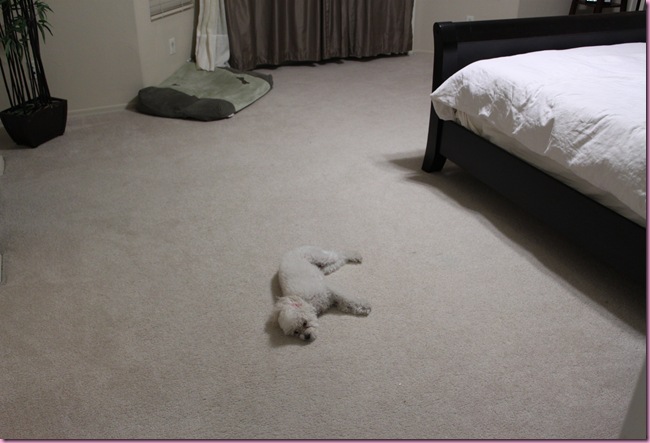 If we're not upstairs by 10pm, Bella puts herself to bed.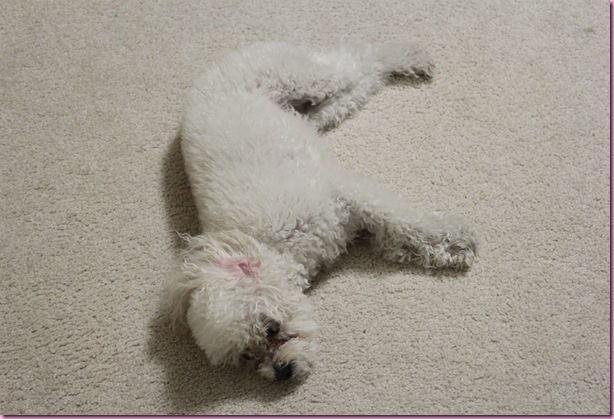 She's such a funny and strange little thing 🙂
Time to Zumba-fy over here! Have a happy Saturday <3
xoxo
Gina
Today's tip: Have trouble remembering the difference between "prone" and "supine"? I did when I first started getting into weights and training. Here's a trick to remember: "supine" minus the "u" = spine. So for exercises laying on your back, you're supine. Stomach-laying exercises are prone.