Hi guys! How's your day been?
Ours has been pretty much glorious after sleeping in, finding our way to a brunch feast and shopping- the best kind of cardio  🙂
We decided to eat at the Canyon Ranch Grill at the Venetian because I'm a friend of Canyon Ranch (my little bro is a chef at one of their resorts) and knew we'd be able to find sometime good for our nutritional preferences (Ashley is Celiac and I'm weird quasitarian).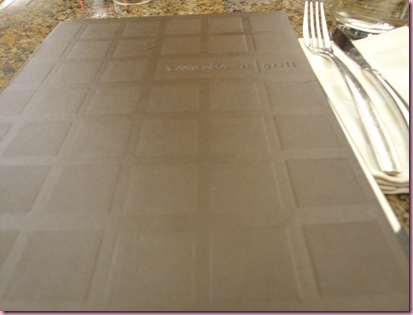 I ordered the 3 egg white omelet with no cheese, artichoke hearts, mushrooms, onions, spinach and tomato. It came with a sweet potato hash, fresh berries and the server also brought us some jicama and mango salad.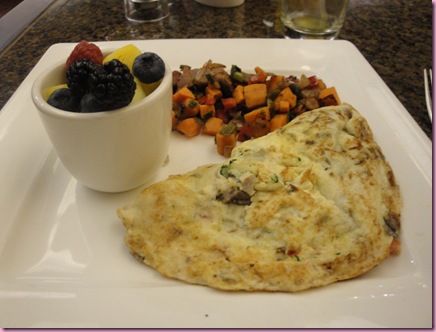 I also chugged a fresh and beautiful orange juice 😀
It was the perfect fuel for Vegas shopstravaganza 2010.
At Caesar's Palace: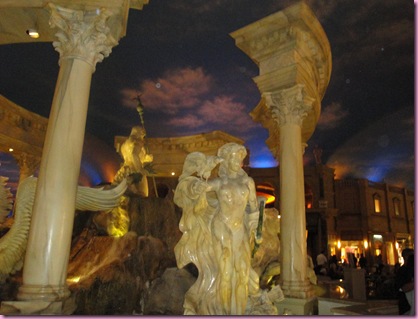 and Fashion Show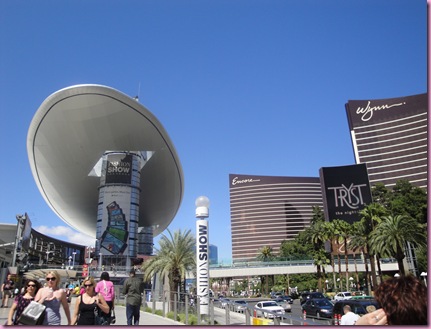 We did it up pretty strong 😀
Caffeine buzzzzzzz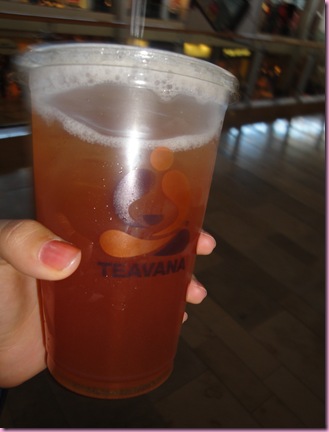 (I'm not sure which one it is.. it was one of the ones we tasted and it was ahhhmazin)
We walked so. much. today. and covered the entire Strip a couple of times 😉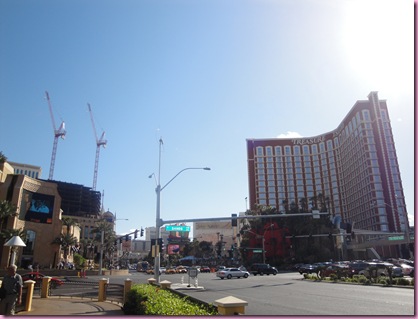 There's so much to see here.. even if you're not actually *doing* something. It's just a blasty to walk around, sight see and people-watch.
When we got back to our Austin Powers hotel, we couldn't eat our Raw Food Bars fast enough.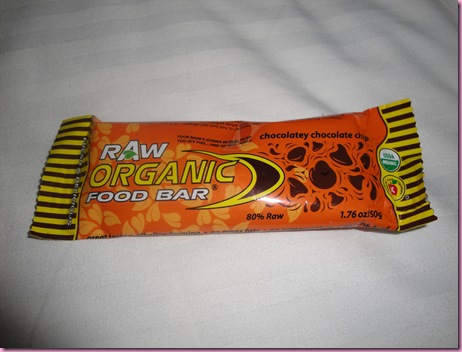 Then we did a 20-minute cardio abs Insanity DVD. We were supposed to do the 40 minute pure cardio + cardio abs, but on hungry bellies and tired legs we decided not to. The 20 minute sesh was perfect 😉
Now, we're getting ready to see those very important people I've been telling you about….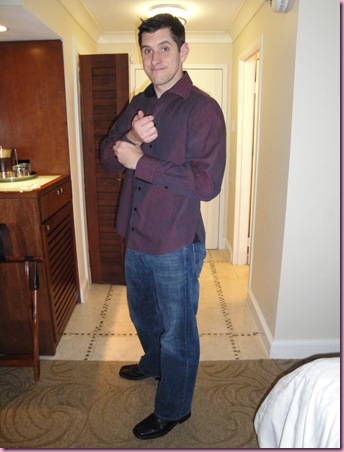 Our husbands!!!
They've been stationed here for a TDY (temporary deployment) for the past 3 weeks!!! So we came over to Vegas to party with them this weekend since we missed them so much.
It's party time 😀
See ya tomorrow!
Gina