Thanksgiving Recipe Round-Up
Even with all of the Thanksgiving recipe round up posts I've read recently, I'm not tired of them yet. It's always fun to get new ideas for holiday dishes and parties. There's so much variety out there, and I think it's fortunate to have so many diverse eating styles, cooking methods and techniques available on the internet.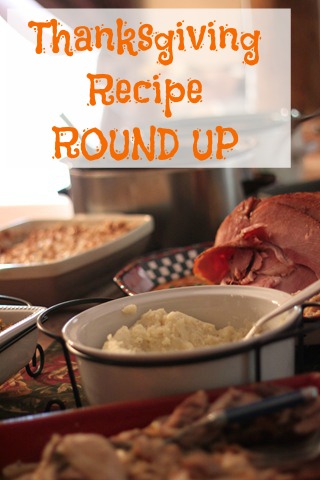 In the style of many of my favorite bloggers, I thought it would be cool to make a list of holiday recipes I've been scoping out and/or tried. But here's the kicker: none of them are my own. I figured I'd spread the link love around, especially when there are so many incredible dishes to choose from!
Thanksgiving Breakfast
Pioneer Woman's cinnamon rolls. I made these for Christmas last year, and even as someone who's extremely fearful of making homemade rolls and breads, it was a piece of cake. I can't wait to make them again this year
Fruit platter
Green chili breakfast casserole (still need to ask nana for her recipe!)
Green corn tamales and red tamales (usually purchased from the tamale man)
(We usually do a Mexican breakfast for any holiday.. or any day that ends in "y," really)
Thanksgiving Appetizers and Salads
Roasted butternut squash salad
Soups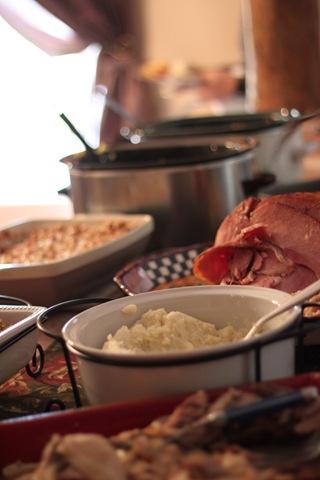 Thanksgiving Sides and Entrees
Chipotle mashed sweet potatoes – I often use this recipe for squadron potlucks
Cranberry sauce <— the best
Sweet and sour brussels sprouts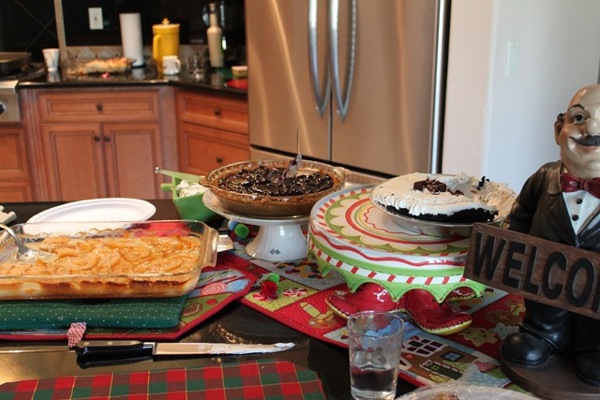 Thanksgiving Desserts
Peppermint patty brownies -I'm actually going to check and use boxed mix for the brownie part and actually make the peppermint layer 😉
Chocolate covered orange peels
What's on your recipe radar? What are you responsible for making this year? I kind of lucked out in the sense that I only have to do dessert.
Quite a few people have asked about my healthy eating strategy for the holidays. I'll go ahead and tell you: there is none. I eat pretty healthy for the most part, but for parties and holidays, I eat a mix of whatever is there and enjoy every bite. I usually try a little bit of everything (minus the pork and beef stuff) and go back for seconds of the things I really love. One thing to remember is that the holiday is about the people, not the food, even though the food is pretty dang delicious 😉 Don't stress about it.
One thing that frustrates me is seeing crazy workout and eating plans over the holiday season- now is the time to focus on maintenance, and hopefully your lifestyle is one that allows you the things you enjoy on a regular basis so you don't feel the need to go buck wild over the holidays. You can read more about my thoughts on healthy holidays here.
My mentality about treats and so-called unhealthy eats has changed a lot over the years, but even more so since I had Liv. Now I'm just really happy to eat food that I didn't have to make myself 😉
What is your favorite part about Thanksgiving? Our family always goes golfing after the meal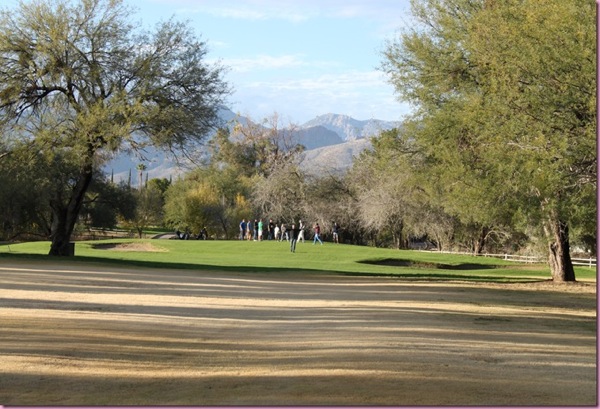 and plays poker. I surprisingly did pretty well last year but the Pilot came in for the win 😉
As much as I love Thanksgiving, I'm even more excited about snowman everything and Christmas lights. I busted the Michael Buble CD out today.
Hope you have a great night <3
xoxo
Gina