Reader's Request: Healthy Holidays
Hi friends! Hope you're having a wonderful morning! I thought it would be fun to revisit this older post, and update it a bit to reflect the current holiday season. I've received so many questions about maintaining fitness goals and keeping consistent during the holidays, so I thought I'd share some tips.
From a reader email:
I was wondering if you could do a readers request on a topic that I've been struggling with. I have worked really hard over the last several months to build a lean, muscular figure and have lost the last few pounds and I was doing great and was focused. Well, now the holidays are here and every morning I wake up, I say to myself, I'm going to stay on track, but then we end up at parties and dinners and I guess I just give in. How do you get through the holidays having fun, but striding towards living a healthy lifestyle? Your opinion and thoughts/advice mean a lot to me, so anything would help. If you have already done a post on something similar, could you just point me to it? Thanks in advance for taking the time to read my message!
So here's the dealio: I treat the holidays just like any other time of year, just a little more laidback than usual.
For me, maintaining my fitness is about being consistent over time. Whenever I want to *up* things, I do it during a non-holiday time of year (like the Winter Shape Up in late January or Summer Shape Up mid summer).
December and early January is definitely an interesting season, especially when we're surrounded with endless holiday desserts and reasons to skip out on the gym.
Here are some of my favorite tips on how to enjoy the holidays while maintaining your fitness success and sanity: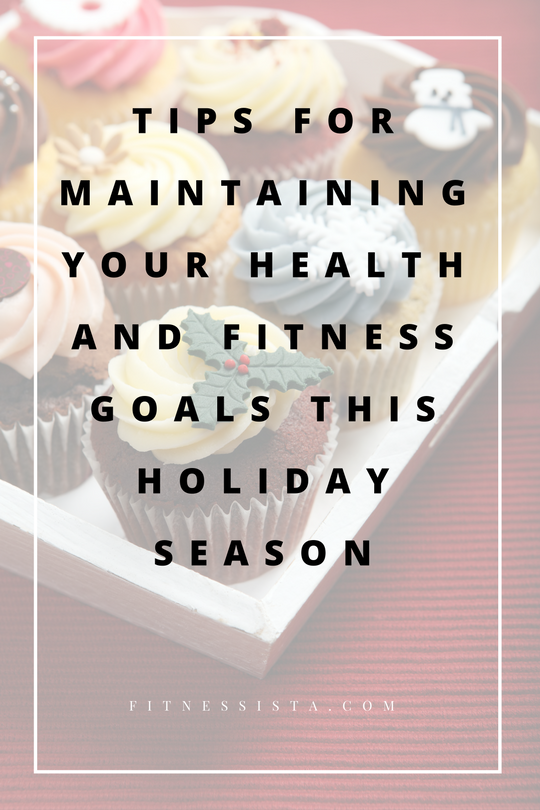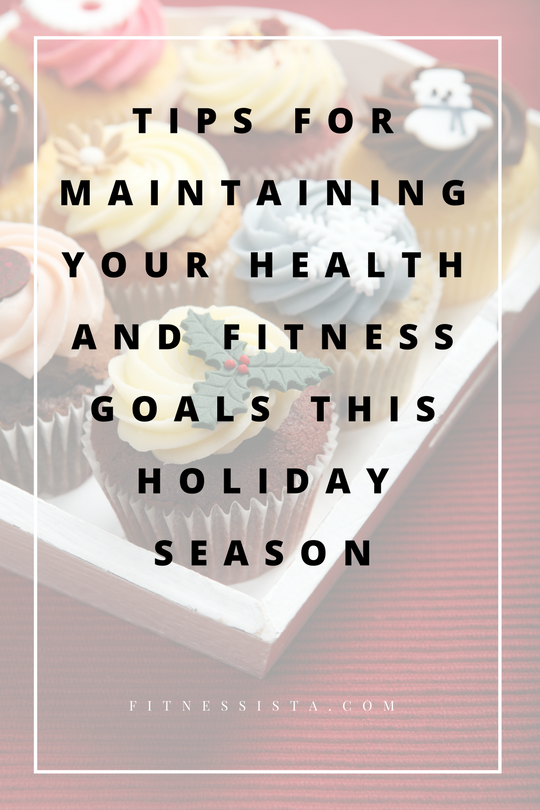 1. Load up on fruits and veggies. Before we go to a dinner party or cocktail party, I make sure that I've eaten well throughout the day (it's easy to skip meals or make less-than-stellar choices when you're chasing around two active little humans) and that I'm well-hydrated.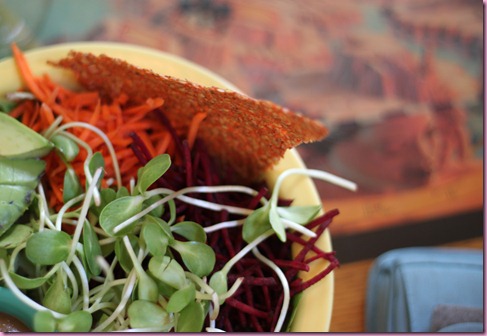 This way I'm not ravenous when I walk in the door, and can decide what I really want to enjoy. My party mentality is to pack my plate with fruits and veggies, and enjoy bits of the more indulgent, but delicious-looking entrees and appetizers.
2. Prioritize. As a serious chocoholic and lover of all things dessert (except crème brulee- blech), there's no reason to be denied of the glorious holiday treats in store. However, I try to decide which ones are worth it, and which ones aren't. Store-bought cookies or brownies? So not worth it. My mom's magic cookie bars with graham crackers, chocolate chips and coconut? Yes, please.
At family events, I'll get a little piece of every dessert. I'll go for a full serving for the one I want the most. This year at Thanksgiving, it was a giant piece of my nana's coconut cake.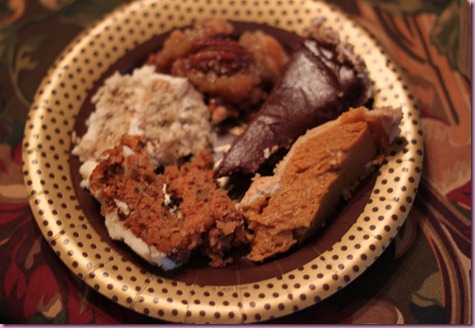 3. Get your sweat on. The holidays are fun, but they can also be stressful. (When I first wrote this post, the Pilot was out of country and we were getting ready for a cross-country move. Now we're getting ready for another one.) Exercise endorphins come in handy this time of year! Make time for an early morning workout, before you get started on the day's frenzy. You'll feel good all day. Have a cousin/aunt/uncle/parent/cat that's driving you crazy? Work out.
When I'm traveling during the holidays, I'll get a trial pass at a gym that's close by (usually they'll do it for free!) and explore online workout options. Some of my favorite at-home workout options are in this post.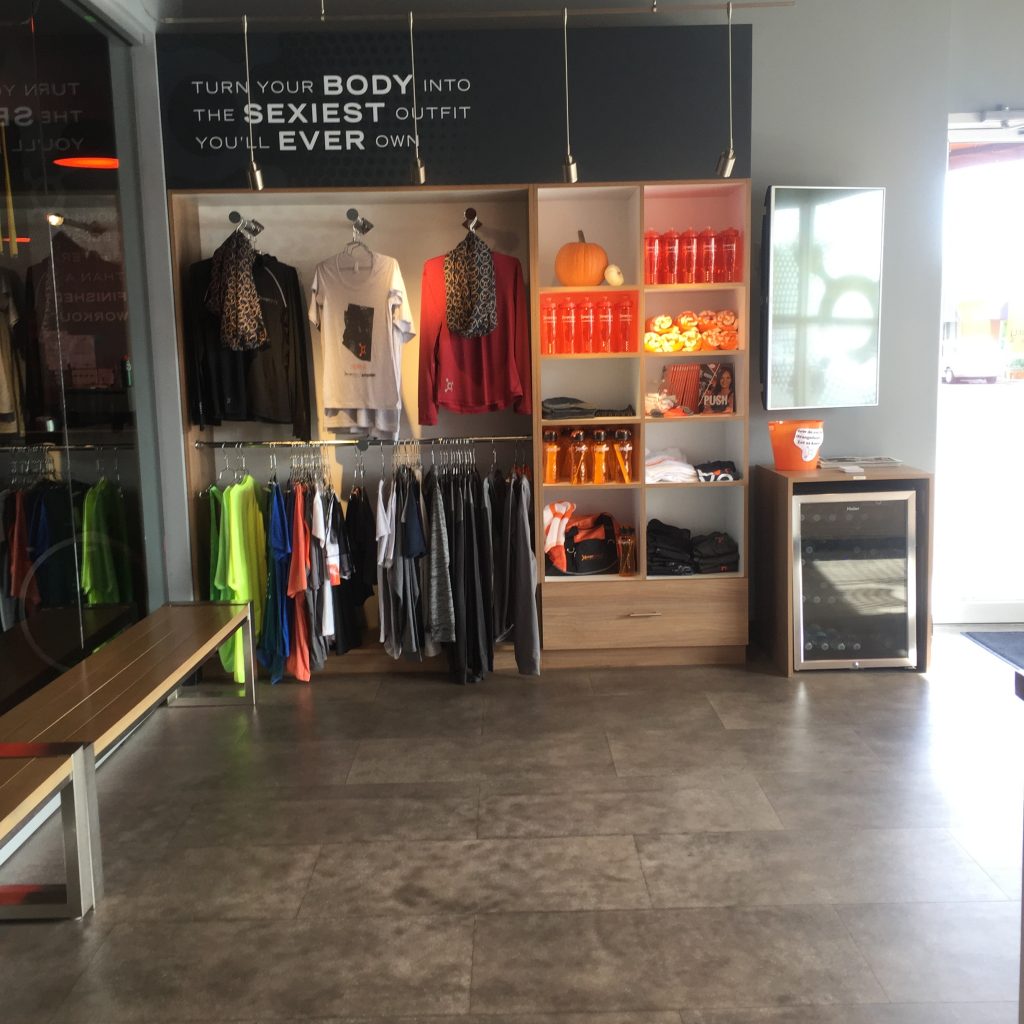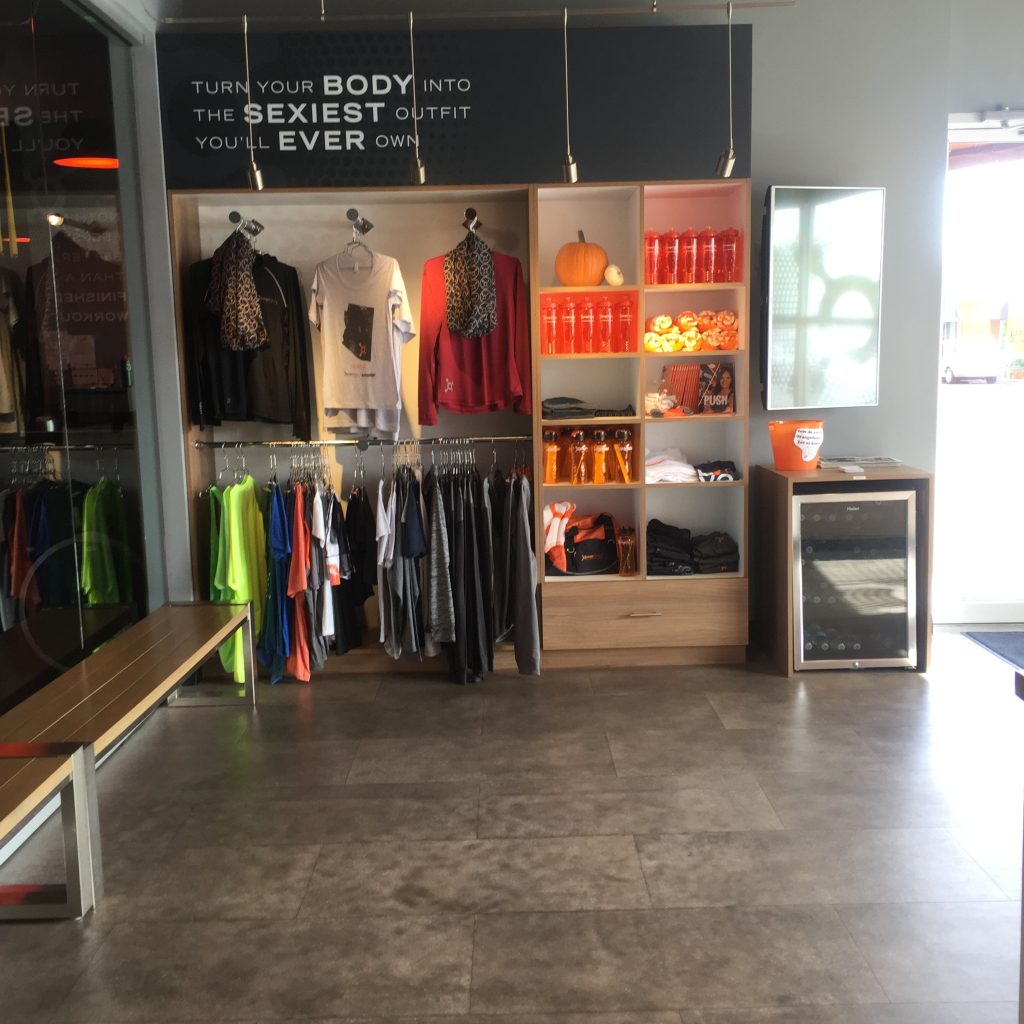 Also, brisk shopping totally counts as cardio.
4. Don't put added pressure on yourself. The holidays are NOT the time to start a new fitness program or change your diet. It may work for a few people, but chances are that you'll feel pretty miserable and stressed. Wait it out, and maintain what you're doing by eating well and working out moderately during the holiday season.
Also, ditch the "wagon" mentality. There is no wagon. If you have a flat tire, you don't slash the rest of your tires; you change the tire and move on. Same thing goes for health and fitness. If you have an "off" day or night, or feel like you didn't make amazing choices, it doesn't matter. Start again right then and there, and remember that it's the grand scheme of things. It's actually good for your body to have days where you eat more or workout less; it keeps cruise control from kicking in.
5. Plan holiday outings. Workouts don't always have to be at the gym! Make plans to walk around a neighborhood with awesome light displays, take a hike with the fam, or treat your dog to some extra holiday walks outside. It's an easy way to get in some extra movement when your days are filled with to-dos and gatherings.
A vintage picture of Bella and Viesa in their Santa outfits: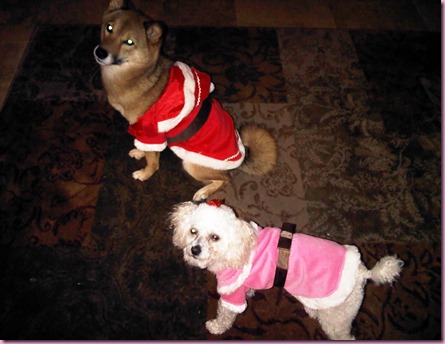 6. Remember that holidays are more about people than anything else. Presents, delicious foods and parties and just the icing on the cake. Take time to be in the moment and enjoy each other, rather than worrying about extra dessert or missed gym time. Remember that in the grand scheme of things, it will all balance out.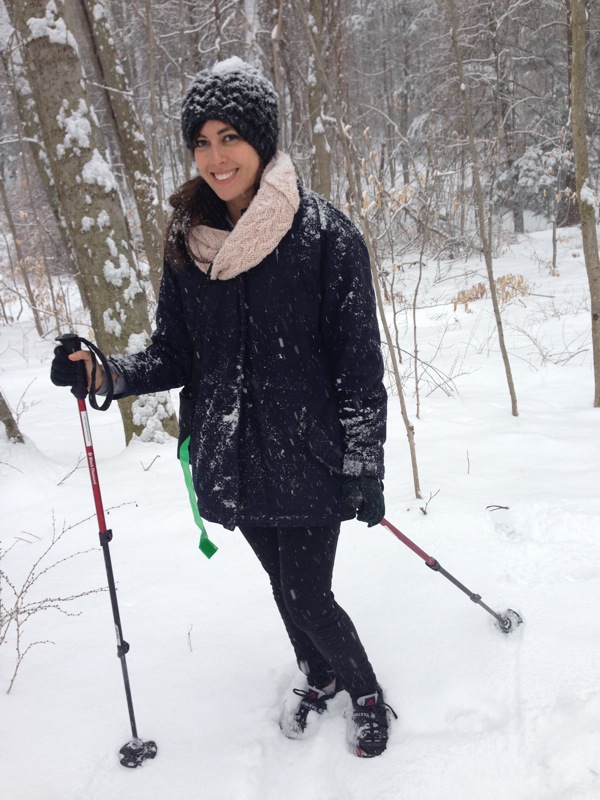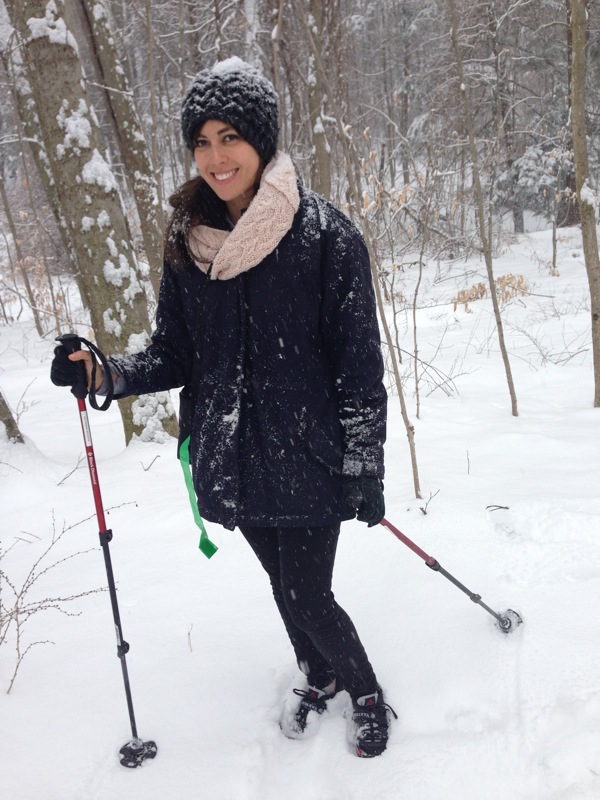 (That one time I hiked in that white stuff that falls from the sky.)
What are your favorite healthy holiday tips?? Please share via the comments section <3
Have a happy almost-Friday and I'll see you later this afternoon.
xoxo,
Gina