The 3 best places to save your money
Hi! Happy almost-Friday <3 I'm on my way to Zumba and barre at the beach, and have a very special guest post to share today. As longtime readers know, my undergraduate degree is in Finance. While it's not something that I use now for my career -example A: I'll be dancing today by a 60 ft. inflatable cranberry- it is something that has helped me immensely with our personal finances and blog endeavors. Even though it's not my career, Finance is still one of my hobbies, and I enjoy keeping up-to-date on current market stats and working on our family budget and investments. Needless to say, I was really excited when Rachel offered to write a guest post with saving advice for the blog. While this isn't within the general scope of my usual blog topics, I think it's fun to branch out, and this is valuable information many could use. Rachel majored in Finance and currently manages corporate development and financial modeling for an education technology company.
Here she is with some tips and strategies to take your savings to the next level!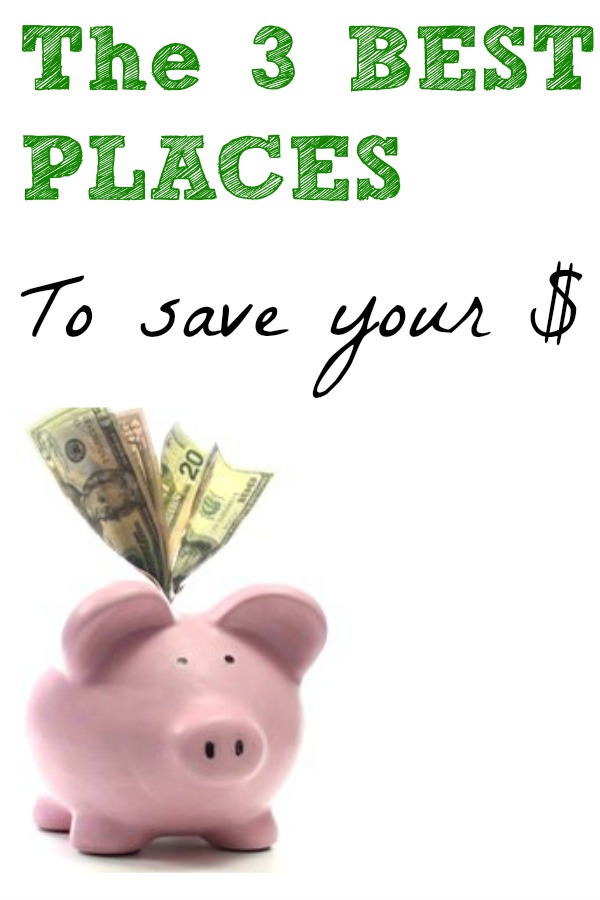 Hi Fitnessista readers! I'm Rachel and I blog over at The Day Tradette, a site dedicated to making personal finance and investing accessible and interesting for everyone. I write about budgeting, investing ideas, stock market trends, and even ways to save money shopping. My goal is to show everyone, even if you have no finance background, how to maximize your money!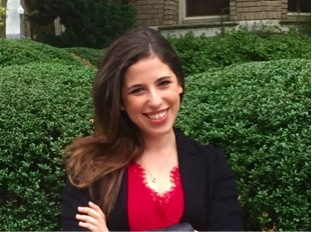 I'm so excited to be sharing my thoughts with you all today! I've been reading The Fitnessista for years and it was one of the blogs that inspired me to start writing.
It's pretty much personal finance 101 that saving your money is important. Duh, Rachel. The thing is, I get that with car and house and gym membership payments to make now, and retirement so far away, putting money aside can feel overwhelming and irrelevant.
But now is the perfect time to save, while you have time for your money to build up (thanks to something called compound growth). All you really need to know about compound growth is that it makes extra money appear, because it's interest on top of interest. This means even small savings now can turn into a big pile of cash after a while.
Check out what happens if you put away $100 a month. It may take budgeting work (and I love talking budgets if you ever want to discuss) but think of it like just $25 a week. Depending on where you put it and what returns it makes, you could be sitting on a big pile of cash after 10 years of savings.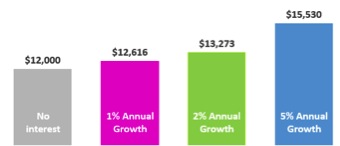 Hopefully my wonderfully colored chart convinced you saving is important and we can move on to the fun stuff: how to actually make that extra cash appear. Here are the three places (in order of priority) you should be storing your cash to maximize your savings.
1. A retirement account
Retirement accounts come in two forms: a 401k and an IRA. Both accounts offer tax benefits and are much simpler than they sound, which is why they're #1 on my savings list.
If your employer provides a 401k, I would choose it over an IRA. Many employers will match a portion of your contributions, and if they do, you should contribute as much as they will match. That's free money!
Even if your employer doesn't match anything, it's deducted from your income on a pre-tax basis. So you pay no taxes now, and are only taxed when you take the money out during retirement. On top of that, a 401k requires zero self-discipline. The money is taken out before you get your paycheck, so there's no temptation to spend it on something else.
If your employer doesn't offer a 401k, you can set up an IRA through a broker like Fidelity. Most likely you are getting taxed at a higher rate now than you will be when you're retired, so a traditional IRA (not a Roth IRA) would make the most sense. You can set up automatic contributions to your IRA too so that you don't even have to think about it.
2. An emergency fund in a high yield savings account
An emergency fund is important if the unexpected happens – it's a stash of money you set aside just in case you lose your job, need car repairs, etc. That way you don't have to worry about debt on top of a bad situation.
Most guidelines call for setting aside around 3 months of living expenses, but exactly how much you decide to put away depends on your comfort level. Think of this fund as letting you live your life with a little less stress.
You need a place to store this money that gives you some interest but also will allow you to withdraw money at any time. I recommend keeping your emergency fund in a high yield savings account. I use the Synchrony Bank Optimizer Plus account, which offers a 0.95% annualized interest rate – the highest I've seen.
To avoid temptation, I chose an account password that isn't in my usual password rotation and would be hard for me to remember. So if I want to withdraw money, I have to call up customer service, which is such a pain I would only do it in emergencies. If you have better will power than I do, feel free to skip this step. 😉
3. The stock market
This one might be a little controversial, so bear with me for a bit. Yes, the stock market is volatile. But if you keep your money in the market for enough time (totally do-able if you start investing young) you will make money in the long run.
Check out this chart of the S&P 500 index over the past 40 years (the S&P 500 index is a mix of 500 of the biggest stocks, and is used to represent the entire stock market). Even if you invested your money in 2008, right before the recession, your investment would be profitable today.

(Eesh 2 charts in a post – chart nerd alert).
You can totally benefit from the stock market too if you make low risk investments. I recommend starting out by investing in index funds (just like the chart above) that track the entire market. That way you don't have to worry about picking the company that goes bad.
All you have to do is set up a brokerage account (I like Merrill Edge because it has low commissions) and buy shares of an individual index fund like SPY. If you want something even easier, you can set up automatic deposits in a website like Betterment (link gets you 30 days free) that invests in a diverse range of indexes for you. Betterment does charge fees though and automatically invests regardless of how the market is doing.
Your safest bet is keeping your money in indexes, but you can also put your money in individual stocks if you get more experienced with investing. Focus on companies that are stable, have been around for a long time, and that interest you. Stocks I like for that include Apple, Disney, and Nike. Plus, it's nice to think you're investing in your returns at the same time you pay for new running shoes.
If you have more questions, please check out my blog, find me on Twitter, or shoot me an email at thedaytradette@gmail.com. Thank you for reading and thank you again to Gina for giving me the opportunity to share with you all!
Disclaimer: The information presented is based on my personal opinion and experience, and should not be considered professional financial advice. The ideas and strategies should never be used without first assessing your own personal and financial situation.