It's hard to believe that my half marathon is less than a month away! It simultaneously feels like it crept up on me and like it took forever to get here.
Even though I've followed training plans in the past, this is my first time really training. I ran with a running group, learned about proper fueling (and practiced it) and feel like I'm the most prepared I've ever been. It should give me confidence, but it also freaks me out a little. I can't help but think "if I really tried this time, and still don't PR, I'll be bummed." I know I shouldn't feel like that, but I do. The early morning long runs before a full day of teaching; leaving Wednesday night to go to track practice, even though I work Wednesdays and don't get to spend much time with Livi that day; and braving the trail alone Monday mornings to get in some distance or tempo work. Will they help me get to my goal?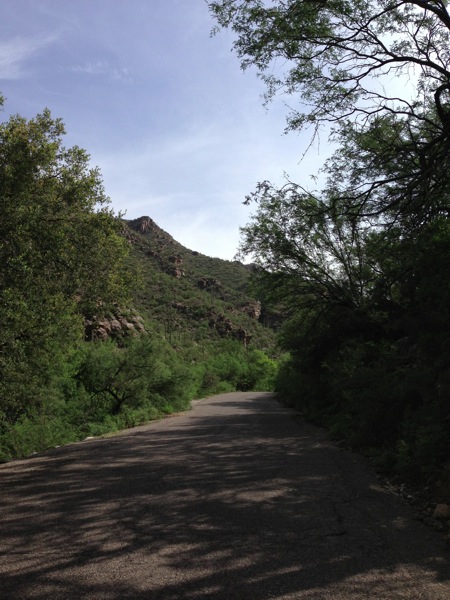 It doesn't help that I was running roadkill this past Saturday. My running group set out to do 10, and I made it 6 miles before my right knee started to throb. I walked the last 4 miles. I'm hoping it's just weak from my fall -I really bit the dust- but I'm interested to see how it feels for next week's 12-miler. That long run will determine my racing fate, which is a bummer to think that I might not be able to. It's just not worth making it worse and missing out on all of the other things I enjoy. Fingers crossed it's just mad at me for being a giant klutz.
Despite this bump in the road, I'm excited for the half -it's been a while since I've done a race- and already have my eye on a spring one. Once the running bug bites me, which tends to happen when the weather cools down, there's no stopping it. The only thing I need to do is get out of my own way, and stop competing with myself. A long time ago, I really burnt myself out with running because I always let like I needed to be better and faster. Whenever I feel that competitive edge coming out, I remind myself that running should be fun, and for me, it's also a form of meditation. When I put too much calculation and pressure on myself, that's when the fun seeps away.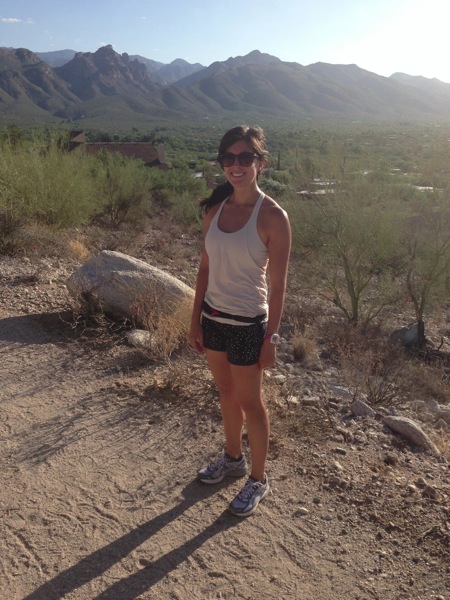 This time, training has been (for the most part) really enjoyable. I think a lot of this had to do with the group motivation. If you have a running group in your area, check it out! It's an amazing way to find runners at your pace, along with professional guidance. My friend Monica also served as a virtual training coach, texting me to see how my long runs went and if I had any questions.
Here's my plan gearing up for the race (hoping that I actually do get to race):
-Continue to focus on clean eats and proper fueling. It's easy to justify extra desserts when you're running + teaching, but it's recipe for a sugar crash later. I've been working on choosing high-energy snacks without refined sugar -dates with almond butter are a favorite- and skipping the beloved vino the night before a long run.
-Be smart about my knee. If it starts to hurt, I stop and walk. It's not worth injuring myself and risking the fact that I could be out for the count for ALL of my activities. No exercise makes me super cranky pants.
-Make a killer playlist. I've been working on a running-only playlist as our mileage has continued to increase, but will definitely add a few new power songs the night before the race. Please let me know if you have any new favorites!
-Relax the few days leading up to the race. I got the day before the race off from teaching, so I can be horizontal as much as possible. Racing with fresh, energized legs is going to be a special treat, since I'm usually running on tired legs from teaching.
-Continue to strength train, foam roll and practice yoga. These three things are the magic formula to keeping my leg muscles strong, my flexibility intact, and my knees from hurting. Oh, and staying away from stairs. Derp.
-Be prepared. Since I'm off the day before the race, I'll be able to triple-check that I have everything, and make sure the Garmin and iPod are charged.
-Have fun with it! Races are a blast. The adrenaline kicks in, you're surrounded by motivational individuals, all with the same goal, and it's a pretty incredible experience.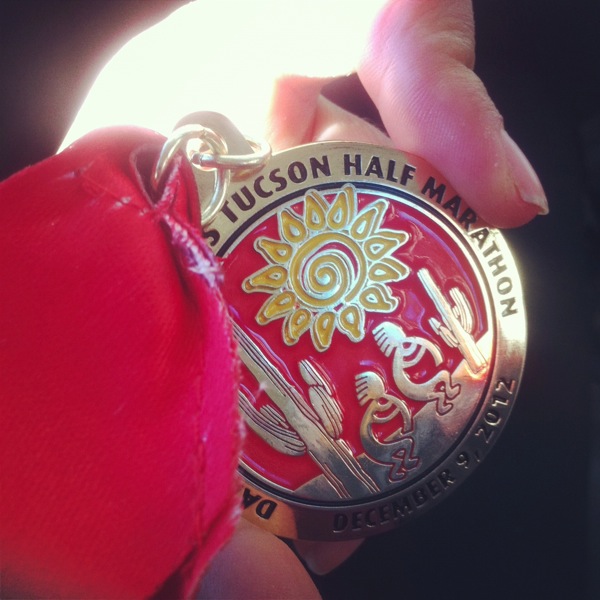 Anyone else have a half marathon on the horizon? Who's running in Tempe with me?!
What's your favorite workout mantra?
I always tell myself that what you're doing is temporary, but you feel amazing all day. Before you know it, it will be over and you'll be enjoying the rest of the afternoon and the incredible endorphins.
Hope you have a wonderful day!
xoxo
Gina
I'm running the Women's Running Series half marathon in Tempe as part of a compensated campaign with Fitfluential. As always, all opinions are my own– I'm just stoked to have the opportunity! Feel free to tweet along with us using the hashtag #beamazing and check out their website for races in your area. xo