Hey everyone! HAPPY FRIDAY! Wahoooo! Hooray for the weekend and double hooray that I get to see that pilot guy tonight 😀
My last night at work was great –I was greeted with a ticket for a Four Shot and an ice cream- but it got even better because I got to join the twins for some vino and dinner
Beloved shiraz, where have you been all of my life?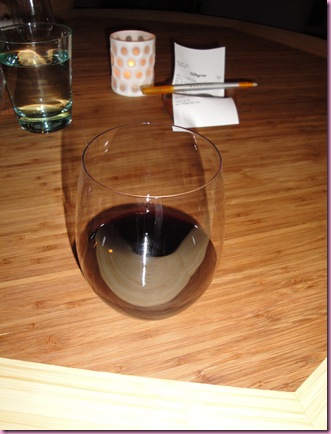 And for dinner, the Raw Macro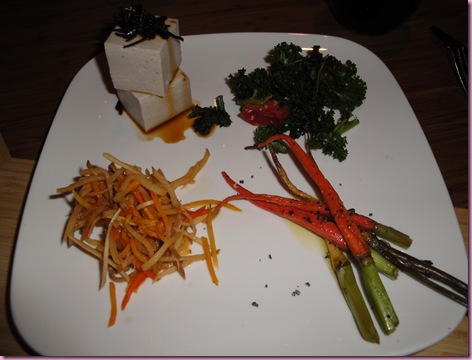 Raw tofu –this was the best batch I've tasted.. so fluffy and tofu-like- kale salad, carrots and sauerkraut. Pretty much amazing 😀 I had a great time wining and dining with the girls and it was a great way to celebrate my last night at work.
I slept in a little this morning because I kept waking up last night and had some crazy Hell's Kitchen-esque dreams. I'm insanely nervous for tonight's 3-course dinner final, especially since I couldn't taste anything I prepped yesterday. I'm hoping when I get there this afternoon, it tastes the way it's supposed to!
B-fast was not the most aesthetically pleasing creation: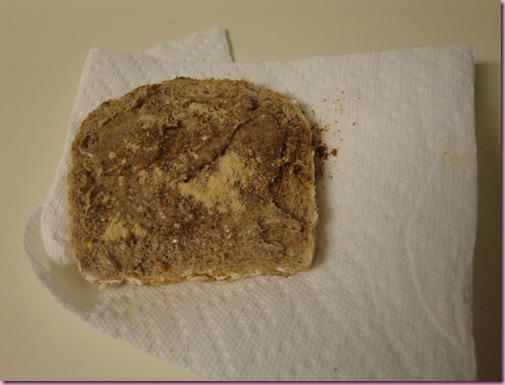 Ezekiel with almond butter, cinnamon and mesquite. Despite its less-than-stellar appearance, it rocked my face off 😀
I pounded out a sweaty 5.5 miles on the RAD (Revolving Apparatus of Death) using the same playlist from the other day. While the run felt glorious, it didn't get out the nervous energy I was hoping for. I'm still a hot jittery mess.
I hit up the spa –no facial or massage this time, only the boring but necessary treatments- and am back at the hotel-casa getting ready to meet the twins for a smoothie before Michelle and I head to class for last-minute prep.
Here is my menu for tonight:
First Course:

Yellow Almond-Flax Crackers

Smoked Paprika Zucchini Hummus

Coriander and Orange Marinated Olives

Second Course:

Apricot, Mint and Cauliflower Rice Dolmas

Creamy Cucumber-Dill Sauce

Organic yellow bell pepper, tomato and kalamata olive salad

Third course:

Local honey and walnut Baklava

Coconut vanilla cream
Next time I see you, I'll be posting the recipes for all of the above and will hopefully have some awesome pics to share with ya'll.
Please send some luck and good vibes my way 😀
xoxo,
G