Dreamy dinner + August Weights Workout
Hey hey! It's FRIDAY <3 So glad the weekend is finally here! Thank you so much for making me feel better about my drum fear 🙂 It's nice to know that many of you would have done the same thing.
I think I've finally gotten the hang of using our new kitchen 😀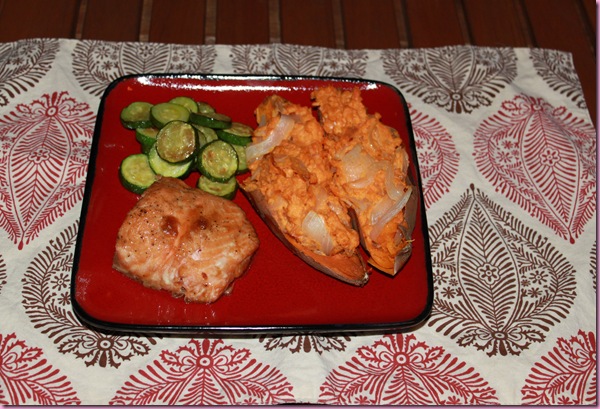 Dinner last night was… dreamy 🙂
All of my favorite things:
Salmon, seasoned with pepper, garlic, Nama Shoyu and brown sugar, pan-seared and baked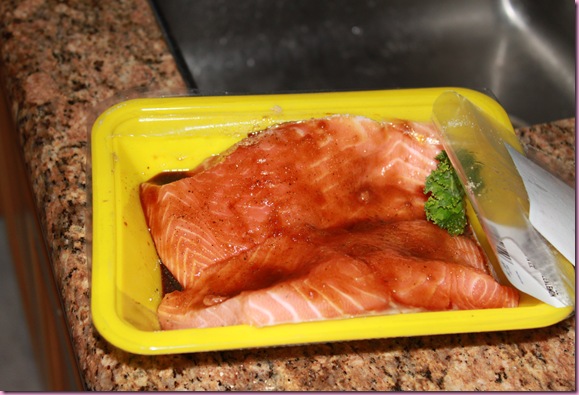 [Trader Joe's has AMAZING fresh salmon- it looked so good… I just wanted to take it out out the package, cover it in wasabi and eat it]
Twice-baked sweet potatoes – have been SO excited to try these, and then did not disappoint
We saved Miss Bell some plain baked sweet potato.. she loves her veggies 😉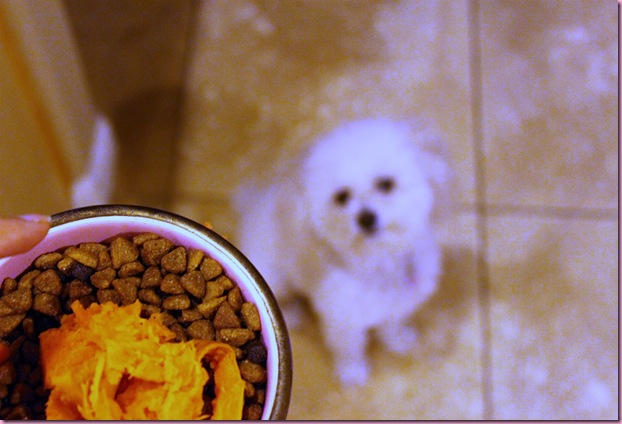 and zucchini, sautéed in olive oil until borderline burned (just how we like it)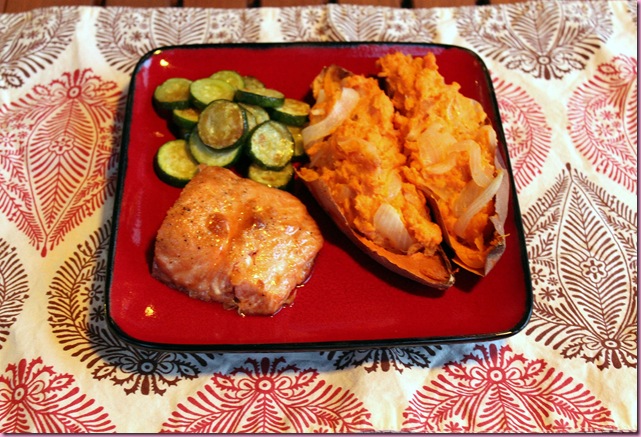 It was a lovely meal 🙂
This morning, I slept in a little since my body is drained from yesterday –feel much better now- and am about to take Bell for a little walk before getting started on ninja-kicking the day's to-dos.
See ya later today with a Fashion post on jeans 🙂
xoxo
Gina
Something to do:
August Weights Workout!!
Is pumping iron more often one of your August goals? Try adding this weights workout into your routine. It's full-body, so make sure to complete it on non-consecutive days. Choose a weight that's challenging for you- if you can do more than 12 reps of an exercise easily, it may be time to bump it up.
As always, check with a doc before making any fitness changes and honor your body and injuries- if it hurts, don't do it!
1) Warm-up, cardio of choice 5-7 minutes (start with low intensity, bring it up to moderate)

2) Dumbbell lunge to overhead press (3 sets of 10 on each side)

3) Sumo squat and leg raise (3 sets of 10 on each side)

4) Jump squats – 30 seconds

5) Assisted pull-up (3 sets of 12)

6) Bench push up (3 sets of 12)

7) 1-arm pronated tricep extension (3 sets of 10 on each side)

8) Bench step up – 30 seconds each leg

9) Double crunch – 25

10) Superman – 1 minute

11) Cool down and stretch 🙂
If you try it, please let me know what you think <3 Happy training!