The prob with Pinterest workouts
Back to the grind over here!
It's always great to see these little pups again.
I enjoyed a morning workout (strength + Workout 4! oof.)
oh, and picked up some vegetables. It's been a while.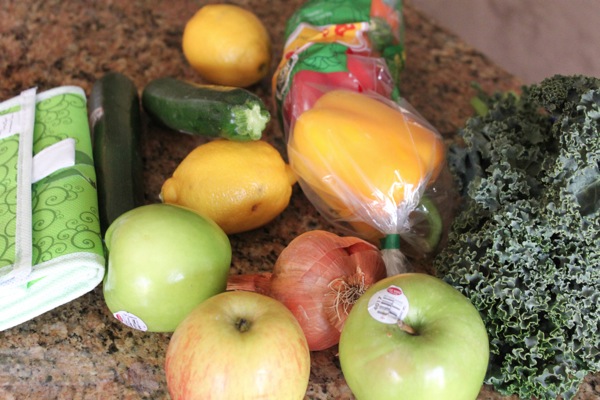 Liv and I spent the morning running a couple of errands. We slept in and missed storytime, so we grabbed snacks at Whole Foods, hung out here at the house and she settled in for an early naptime. Naptime is blogging/work/chore time, but before I get started, I always have a snack + cup of coffee: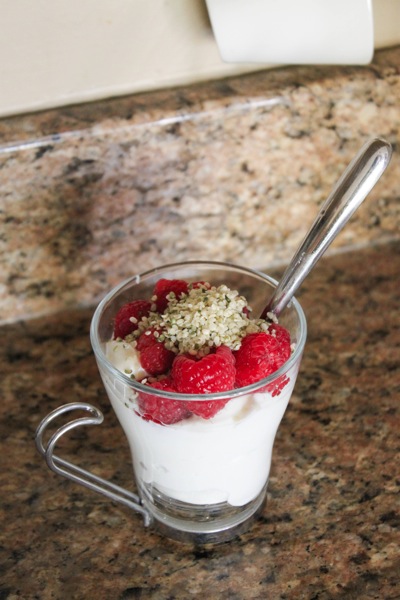 and browse around on Pinterest for 5 minutes. It's my little "Zen" break before I get started on the to-do list. I love getting new ideas from Pinterest, especially when it comes to recipes and home decor, and by pinning outfits it almost makes me feel like I'm not wearing yoga pants and a wet bun. 😉
As a fitness professional, I have to admit that some of the frequently-pinned workouts on Pinterest irk me.
"Do this workout everyday in the shower for a 6-pack!" (Please don't slip doing those shower squats, mmm k?)
"These core moves will get rid of your muffin top!" (clean eating will make the most significant impact on leaning out… and the words "muffin top" make my heart cry)
"The 18,208,308,530 rep workout!" (Focusing on quantity over quality could lead to injury)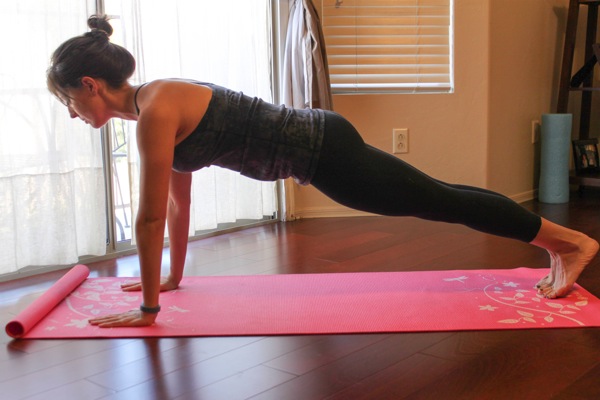 Some thoughts:
-The quick-fix mentality. Many of these frequently-pinned workouts suggest a quick fix to fitness woes, when in reality there's no such thing. No one wants to see "Eat clean, do cardio, lift weights, sleep well, and drink a lot of water. Do this consistently for the rest of your life to get the best results!" It's more appealing to see a pretty picture and think that the posted workout is a quick ticket to six-pack city.
-It's inspiration. Ok, so maybe the workouts aren't the safest bet, but hopefully those who are serious about making a lifestyle transformation will do more research on how they set up their routine. If not, at least maybe they're getting the ball rolling towards a healthier lifestyle. Also, the shower workout may be the only activity they get in the entire day, so for that case, who am I to say that's a bad thing? Any activity or encouragement to move is a GOOD thing.
-There's usually a hot bod in the picture. Back to the motivational aspect. It could just be an extra way to gather inspiration for the physical results of achieving fitness goals.
–Lack of form guidance. Even if you want to follow the workout, it can be tough to figure out proper form if you're a beginner or unfamiliar with the movements.
-Some of it's spam! I had NO idea about this one. I went to click on a couple of recipe pins and they were advertisements for non-related companies. Tricky stuff!
Have you found any tried and true things on Pinterest that you now love?
What's something you had to learn the hard way about fitness or a healthy lifestyle?
When I first started working out, I had no idea that there was no such thing as "spot training." I worked my abs every day, hoping that it would make a huge impact, but nope. Changing my diet helped the most.
Interested your hear your thoughts! <3
xoxo
Gina