20 workouts, 20 minutes or less
Hi friends 🙂 Happy Friday! No post last night. Oliv has been teething this week, and writing something in my zombie state would not do this blog any favors 😉 I'm so happy to hear you liked the Caroline and Bella video. They've become fast friends: chasing each other, taking naps together and even sharing food. This is HUGE for Miss Bell, as she shares food with no one. I guess she likes her new sister <3 Caro also learned last night that when we get chicken, she also gets chicken.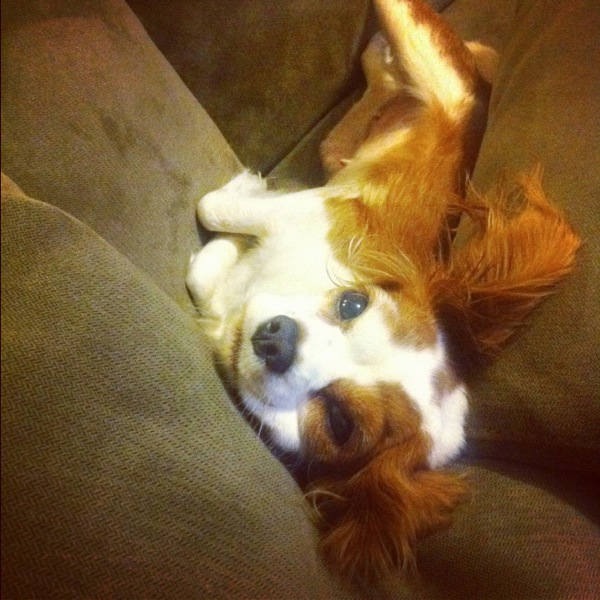 The Pilot grilled up some chicken breasts with our favorite Rufus Teague seasoning. It was sent to us by OpenSky a long time ago, by mistake (it was supposed to be sent to another blogger), but they told us to keep it anyway. Since then, we've continued to order it. It's spicy, sweet and flavors the chicken perfectly every time.
To go along with it, I chopped some tomatoes and cucumber, topped with a little balsamic,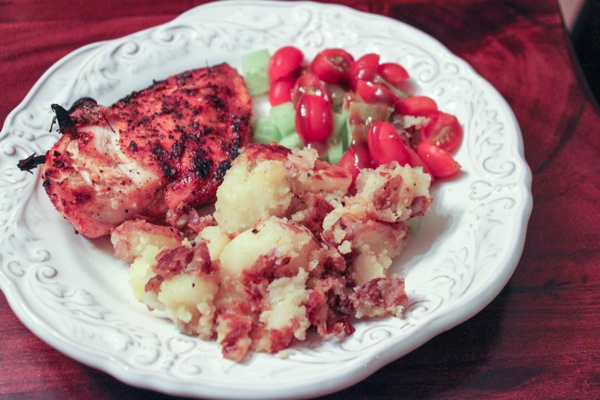 and made some garlicky breakfast potatoes. I've been craving them big time, and was so happy to see red potatoes in our farm box this week. 
I just boiled the taters until tender, then cooked on medium with lots of garlic, butter, salt, pepper and olive oil, until browned and crispy on the outside. I've learned that the key is keeping the potatoes in one spot until they're browed, then flipping. I used to just stir them around the entire time and they'd end up a soggy but delicious mess. 
The meal really had no rhyme or reason to it -just random things from the fridge- but it was everything I could wish for. There's even some leftover potatoes for my breakfast burrito this morning 😉
Hot chocolate and Knocked Up for dessert: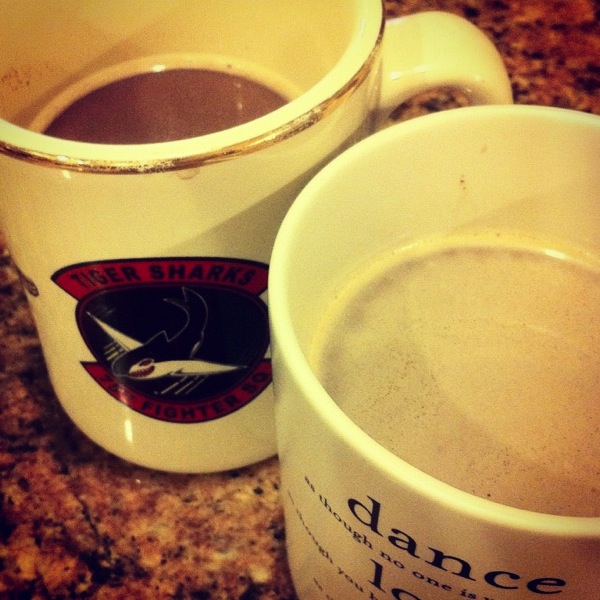 Yesterday, I got in a 20-minute weight session after work. I really wasn't in the mood, but convinced myself to get in a little strength training, since I've been lucky to get in one day each week. I love lifting weights -it makes me feel strong, it's a great way to measure improvements over time, and I notice physical benefits from it fairly quickly- but it hasn't been a huge part of my workout schedule for quite a while. I always put it on my weekly schedule, but time and energy are both fleeting, so I just do what I can.
Here's what yesterday's quickie looked like:
1) Alternating V-rope pullbacks and tricep extensions
2) 5-minute EMOM (Every minute on the minute) 5 bear complex
3) Bicep curls (3 sets of 10- heavy)
4) Weighted squats (3 sets of 12- moderate)
I was already warmed up from teaching Zumba, so I just went through each exercise quickly and felt like a million bucks when I was finished. Way better than trying to drag myself out of the house last night (which wouldn't have happened), especially since it was cold and raining.
I thought it would be fun to put together a little list of my favorite 20-minute workout options, since I know many of us are trying to fit in short and effective workouts this holiday season.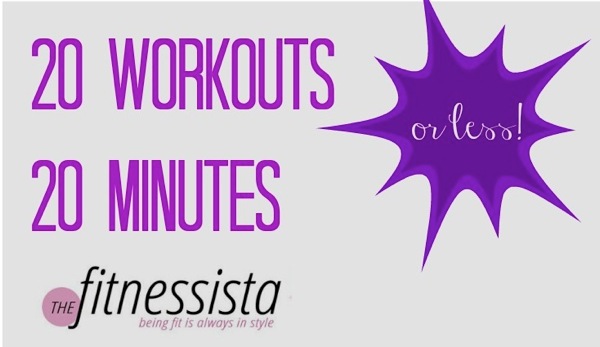 1. Any ZWOW workout
2. Mix-and-match Tabata workouts
4. Holiday HIIT 
5. Blogilates Food Baby workout
6. PBF 20-minute elliptical workout
7. Funfetti Workout Blitz (3 rounds for time)
8. 2 components from this Triple Threat cardio workout
9. 15-minute jump rope workout
10. 20 minutes of HIIT training or jump rope intervals (I love -love to hate- 15 seconds on, 15 seconds off)
11. Core strength elliptical workout
13. Jillian Michaels' 20 minute workout
14. 20-minute yoga download podcast
15. TurboFire 20 Minute HIIT DVD
16. 15 At-home workout options (15, 20 or 30 minutes)
18. TMT circuit
19. INSANITY Fast & Furious DVD
How to get the most out of your holiday workouts:
-Go in with a plan! Write something down or have it ready to go on your phone. Chances are that you won't need a backup plan since it's a slower gym season. Come January, though: watch out!
-Don't stop moving. Don't waste time messing with your hair, filling up your water bottle, or checking emails in between sets. Focus on making the most out of the short amount of time you're there. Go for circuit-style workouts or adding cardio blasts in between sets.
-Work out while you're out. It's so much harder (for me, at least) to get my mojo going once I'm home and in jammies. 
-Think about how good you'll feel when it's over, even if it's just a small amount of time.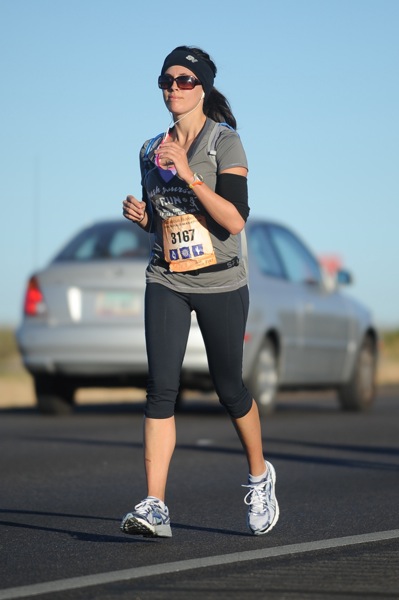 (a race pic from Sunday!)
What are your tips for quick workouts? Any faves to share? Feel free to link away 🙂
Have a very happy Friday <3
xoxo
Gina