This post is sponsored through my partnership with Sleep Number®.
Besides the obvious ones like my family, friends, and good health, there are a few things that are of intangible high value to me: keeping up with how our Arizona Wildcats are doing, a respectable wine and chocolate stash, and the priceless, irreplaceable gem that is sleep.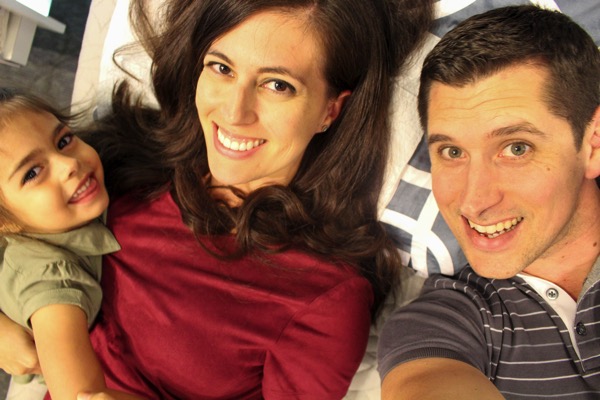 Sleep is like air; you don't really think about it unless it's gone. When my sleep quality and quantity decrease, I become a different person altogether. I'm less productive, I feel like I'm on edge, and I notice a significant impact on my personal workouts and activity levels. When I talk to my therapist, the #1 question she'll ask is "How's the sleep going?" She knows I cling onto sleep for dear life.
Some interesting facts and tips about sleep:

According to this survey, 45% of Americans don't think they're getting enough sleep. Sleep can have a direct effect on athletic performance and wellbeing. When I've had a great night's sleep, I can crush my workouts, and when it's been a rough night, I'm chugging coffee before teaching barre and hope it will give me some pep in my step.
As a mom, my sleep quality depends on the sleep of those around me, which is why it's so important for Liv and P to get good sleep. When the kiddos sleep, mom and dad have a much better chance of catching quality zzzz's.
Some of the things we've done to help with their sleep quality:
Blackout curtains. We used these until fairly recently, and will be installing some in P's room, too.
A "wind down routine." We'll do the bath, pajamas, and teeth bushing routine, and then read books in bed. After books, we'll lie down for a while, talk about the day and what we're thankful for.
I attempted meditation with Liv… it didn't work out so well but I do love the idea. 😉
A safe and comfortable sleeping environment.
As I mentioned before on the family page, Liv hasn't been sleeping well. She wakes up a few times during the night, and she'll usually end up in our room on her cot. After that, she'll sleep, but I can't imagine that the cot is the most comfortable thing (even with the little mattress we put on it) or that she's getting quality sleep in there.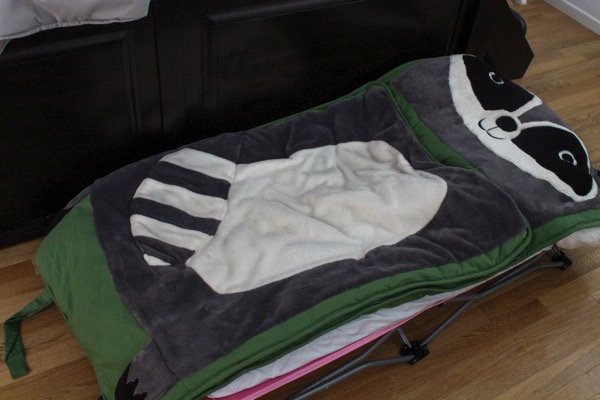 I've done quite a few things to make her room more conducive to sleep, but it was tricky since it was already a little crowded with toys, a play kitchen, etc.. We store as much as possible, but it still feels a little busy, so we streamlined quite a bit. Liv tosses and turns on her mattress, which already feels too small for the both of us to read books. I've been brainstorming ways to encourage her to get more restful sleep. Not because I don't want her in our room -she comes in after we're already asleep and I used to do the same thing when I was little- but because I want her to feel comfortable and happy in her own space.
Needless to say, I was so excited when Sleep Number® invited us in to their store to pick out a new mattress. We already have a Sleep Number bed in the house, and love it, but I was interested in checking out the new technology.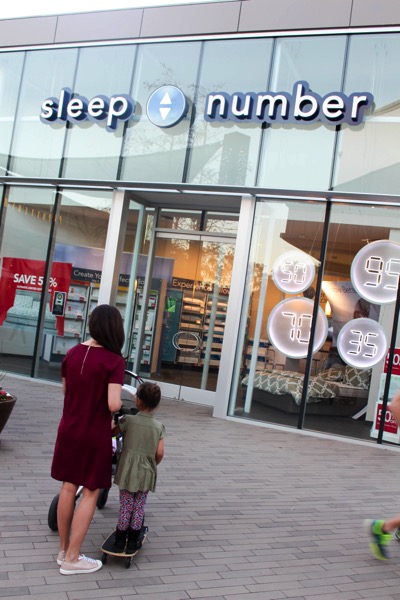 A little bit about Sleep Number:
They created a bed which allows couples to choose their individual comfort on each side of the bed. I prefer a softer mattress, while the Pilot prefers a firmer mattress, so it's easy to adjust our sleep levels. In store, they have monitors to display your body's pressure on the mattress.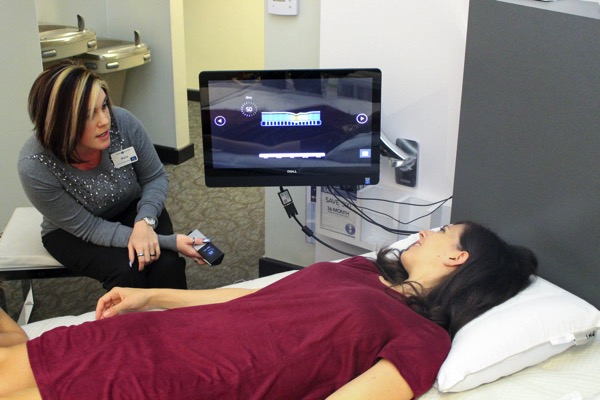 When you find your magic Sleep Number Setting, your pressure is evenly distributed and you feel like you're floating on a cloud.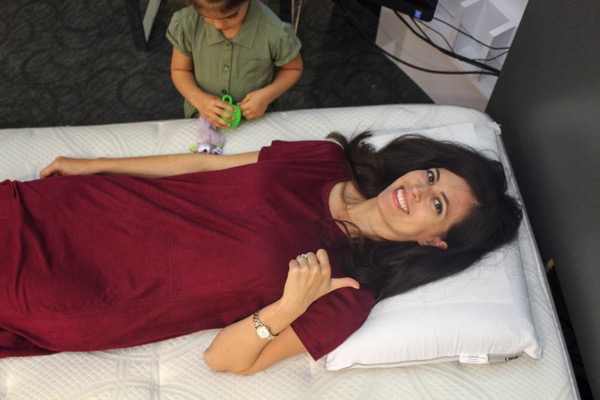 They also offer new SleepIQ ™ technology, which provides insight on average breathing rate, heart rate, movement and bed presence to determine the quality of your sleep.
While we were there, the manager kindly led us through the store to go over the latest technology and mattress styles. They have a performance series, which includes Pillowtop beds with PlushFit® foam, as well as a memory foam series with exclusive LuxFit® memory foam, which is my personal fave.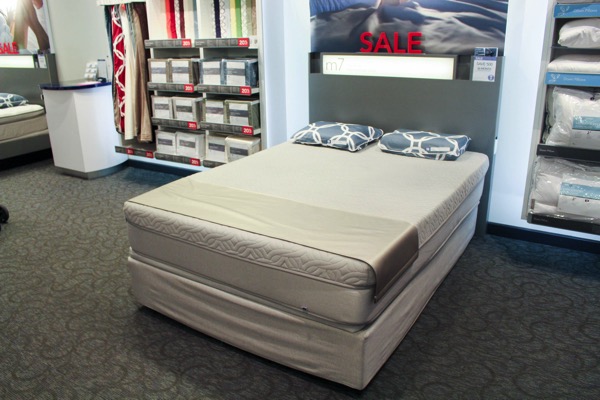 We ended up placing an order for a bed for Liv since she's the one lacking in the sleep department! It should be here next week, and I can't wait for it to arrive. For her, we went with their new SleepIQ Kids™ bed. We can adjust her bed to grow with her! We'll be sharing more on the kids bed and Liv's sleep in a future post.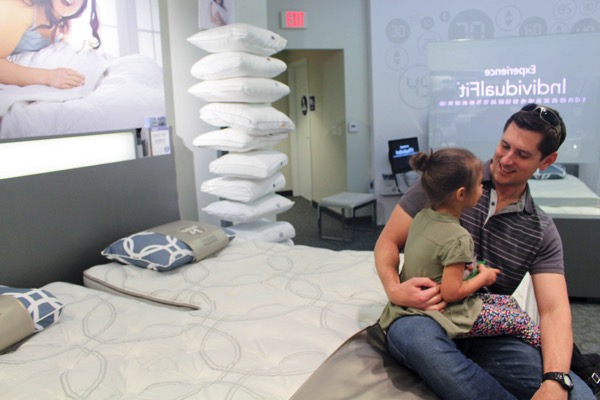 So, fit friends, what do you do ensure you're rested and ready for the day? Friends with kiddos: what tips do you have to help your kiddo sleep through the night? We learned when Liv was little that sleep begets sleep. The more rested they are with regular naps and solid bedtimes, the easier it is for them to wind down and fall asleep again later.
Hope you have a wonderful day.
xoxo
Gina
This post is sponsored by Sleep Number®. Thank you so much for supporting this blog and the companies who help support our family.