Sweet: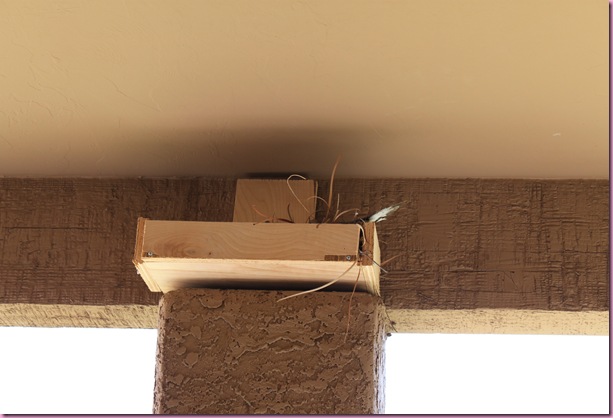 -Being greeted by a bird booty every time we walk outside. Mama bird is protecting her eggs, and I'm so excited to hear baby birds chirping eventually 🙂
-Going grocery shopping for the baby meal at Basha's –I usually go to Trader Joe's or Sunflower Market because the prices are better- and being greeted by an incredible natural foods section.
They even had kombucha!
Basha's reminds me of Publix, which was my favorite place to grocery shop in Valdosta.
Sweeter: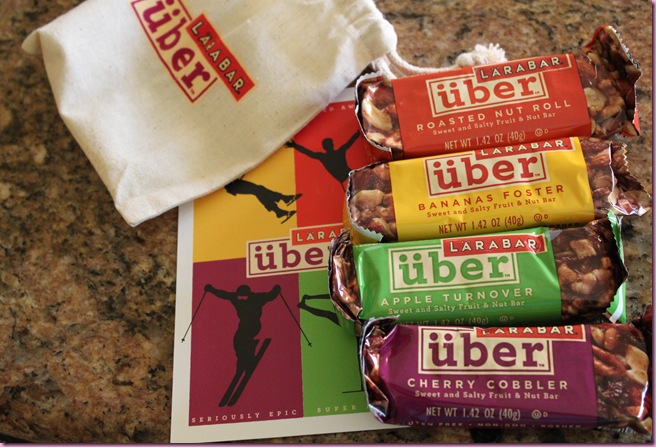 NEW Larabar flavors- I'll let you know what I think of the new sweet and salty mixes when I try them this week. I have a feeling I'm going to be a fan.. I wouldn't kick a Larabar in the face if ya know what I mean.
These chocolate sea salt brownies with "cream cheese" and dark chocolate topping from Eat, Drink and Be Vegan
are in the oven right now. Our house smells amazing.
I'll post the brownie glamour shots in the am after they have a chance to cook and cool. With dark chocolate + brownies + a creamy cashew filling + sprinkle of sea salt  (all things that are foodgasmical), I think we all know what dessert is tonight.
Sweetest: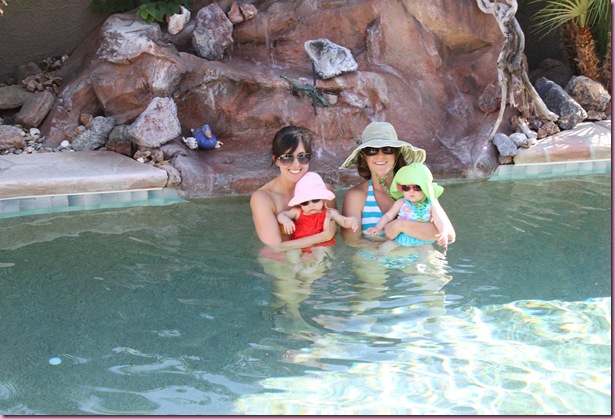 An afternoon swimming with the girls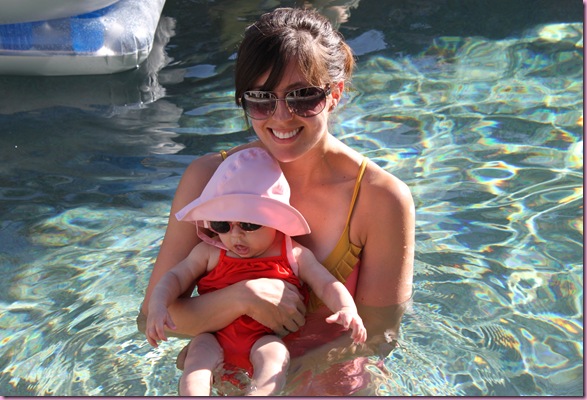 Livi absolutely loves the water. She kicked and panted (her new way of showing she's excited) pretty much the whole time.
We don't have a pool –we're thinking of building one in the future- but our awesome neighbors said we're welcome to use theirs anytime. It's an ozone pool so it's chlorine-free and was 94* today from the direct sunlight. I'm a chicken when it comes to cold water, so it was amazing.
The Pilot joined us when he got off work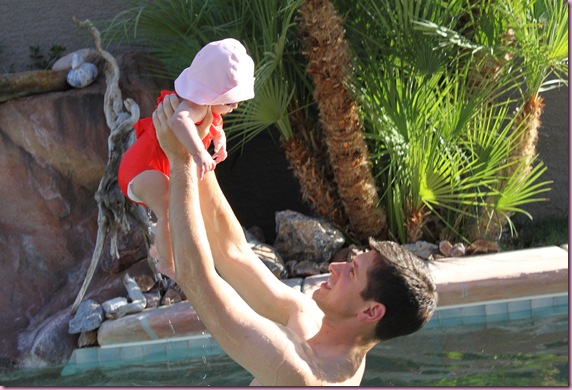 We're going to take turns hitting the gym and call it a night.
What was something sweet about your day?
See ya in the morning <3
xoxo
Gina
Head's up: After almost a year (hi, slacker) the Fun page is finally up and running! If you have a fave post that I missed, please let me know 🙂