Brought back something I haven't had consistently in quite a while: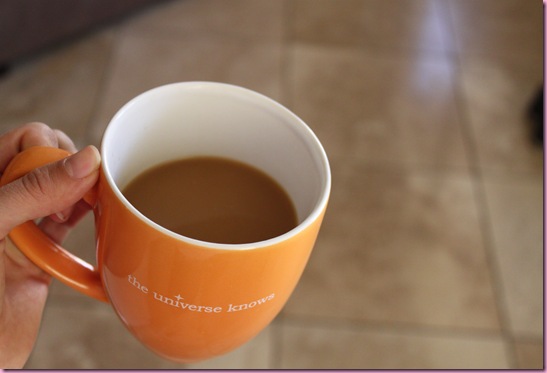 the morning cup o' Joe.
Since I've been breastfeeding, I was worried that caffeine would give Liv an extra dose of energy -a scary thought when you're already partying all night and sleep-deprived- but when I found out that it's processed the same as alcohol (a glass is totally fine), I was pretty excited. Even though we've all been snoozing well for the past couple of months (knock.on.wood), I still love having a cup of coffee in the morning.
I also miss my morning glass of green juice for energy, but it's way easier to pop a half-caf pod in the K-cup maker and press "brew" 😉
Breakfast of champions: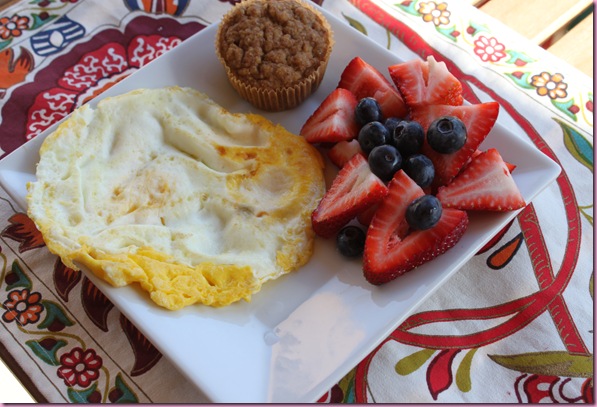 2 eggs over hard, berries and a banana-almond muffin from the freezer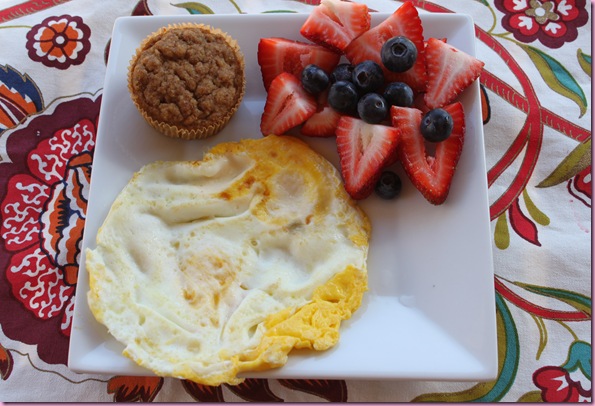 This morning, I'm going to start a baby meal to take over to some friends tomorrow, then TurboFire and swimming with friends this afternoon.
Today's #smoothie a day will feature new-to-me coconut milk from Trader Joe's: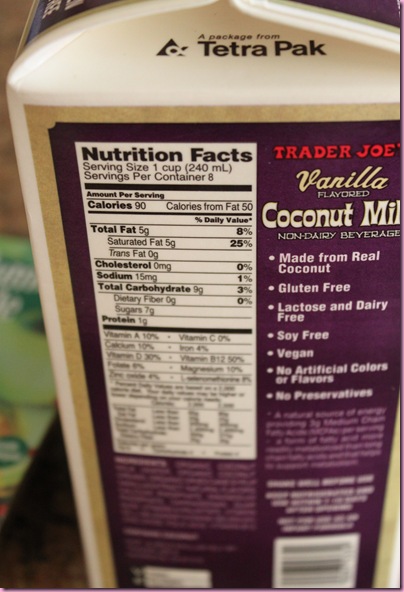 love that it's fortified with extra nutrients (on top of all of the amazing benefits of the coconut) and it has the same amount of calories as our usual almond milk.
Also grabbed some Avocado's Number Guacamole, which is like the TJs version of Wholly Guacamole (which I LOVE on zucchini chips and salad):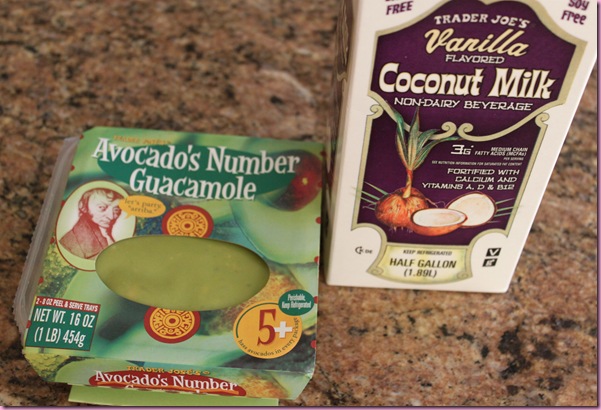 I love anything avocado and am always looking for new ways to enjoy one of my favorite healthy fats. Ever since I start emphasizing healthy fats and protein, I've noticed a huge difference in my skin and hair. While I've always had super thick hair, it used to look pretty dull to me –especially before I got into raw foods. Since then, it's actually been shiny.
Besides the usual salad toppings and wrap/sandwich fillers, here are some of my favorite ways to enjoy avocado: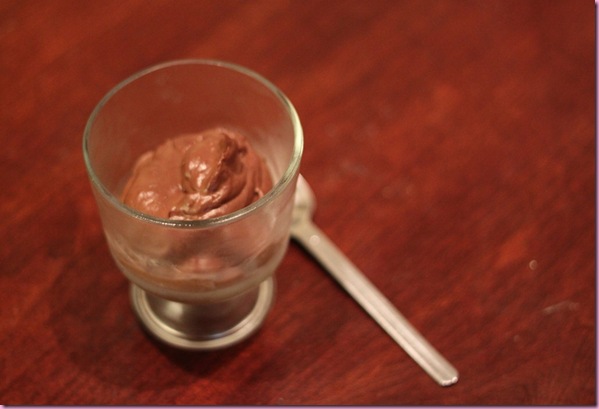 With honey and sunflower seeds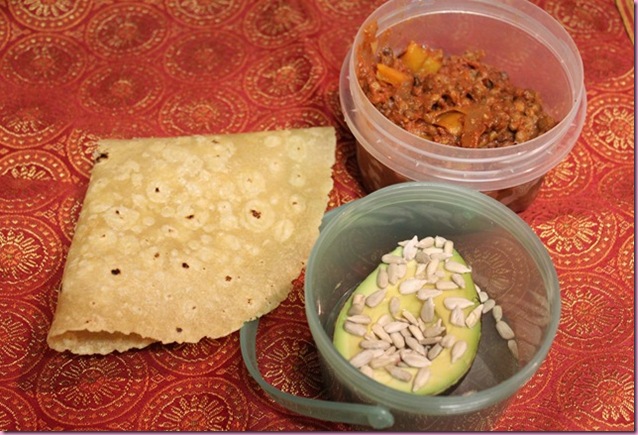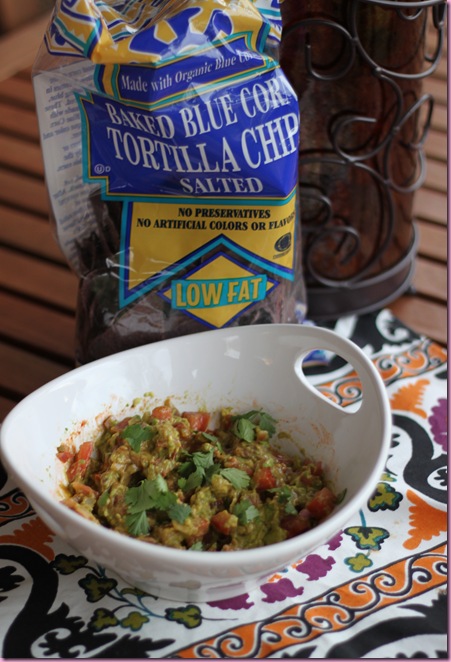 For texture (instead of a banana) in a smoothie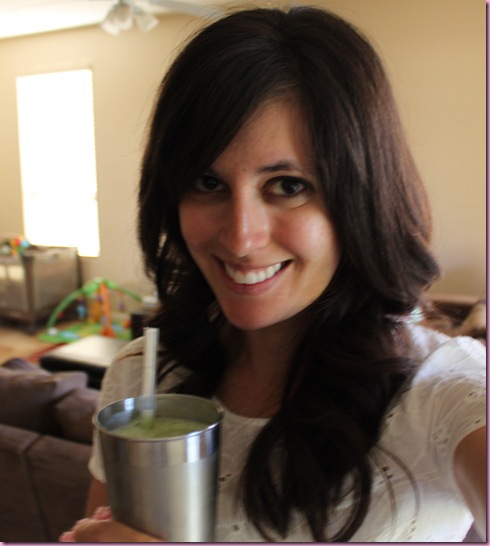 And some new things I'm excited to try:
–Green Goddess grilled cheese sandwich
–Smashed chickpea and avocado salad sandwich
–Cucumber and avocado summer rolls
–Avocado pita pizzas with cilantro sauce
Are you crazy for 'cados? What's your favorite way to enjoy them?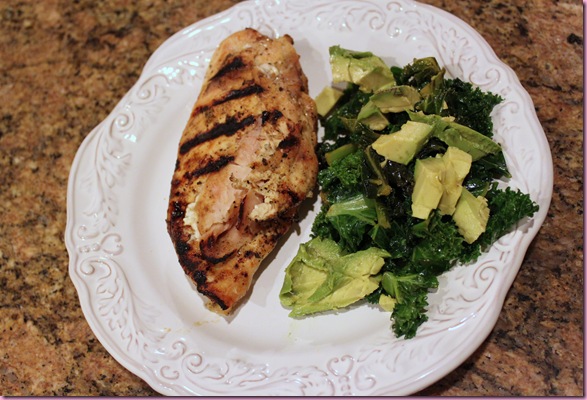 Hope you all have a happy Monday <3
xoxo
Gina
Just for fun: