Sometimes you have to count on someone else to help out with the meals. Like Joe the Trader.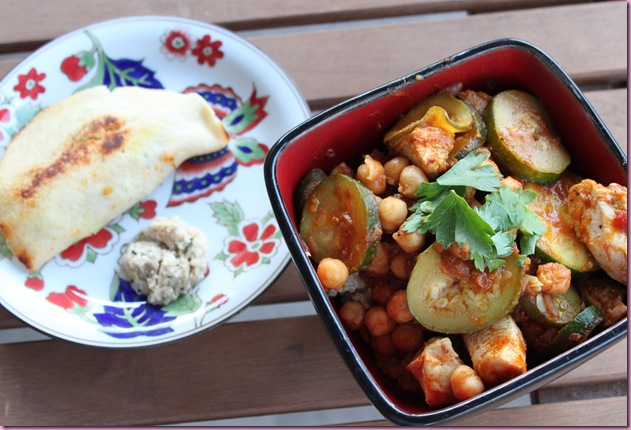 Something about swimming –or bopping around holding a heavy baby- makes me so hungry. The Pilot was also starving when we got back home, so he did the bedtime routine with Liv while I whipped up a quick dinner.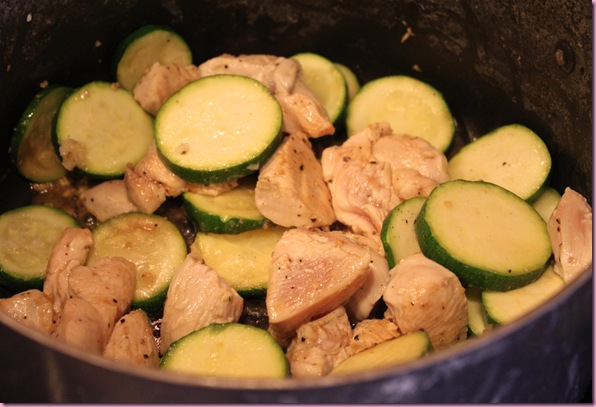 Cooked zucchini, 3 cloves of minced garlic, 2 local chicken breasts, olive oil, sea salt and pepper in a large pot (med-high heat)
added a can of drained and rinsed chickpeas
and in my dreams, used my newly-acquired Indian food expertise to create a beautiful curry sauce.
In reality, I added a jar of this: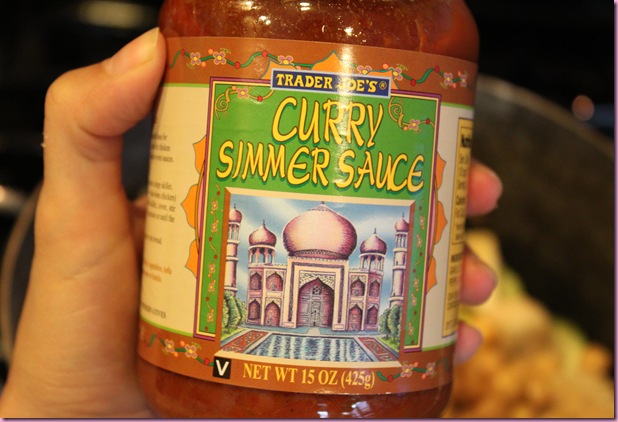 Mmmmm.
While that simmered away, I cooked up some frozen dosas from TJs (vegan and gluten-free)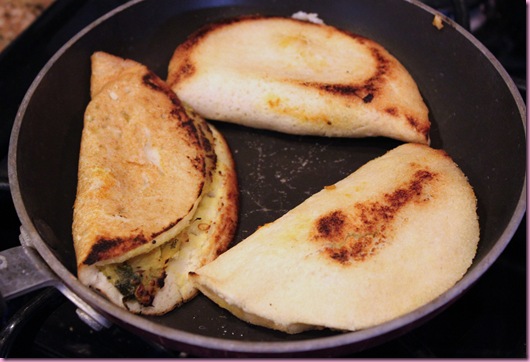 After a bad dosa experience (it was sour. Thinking about it makes me cringe) I was finally ready to give them another try. I wasn't sure if these were going to be faves, but they were incredible, especially with the coconut chutney. The dosas were full of potatoes, mustard seeds (a new fave) and spices. They're calorie-dense (200 cals per tiny dosa) but rich and lovely- I'll definitely buy them again.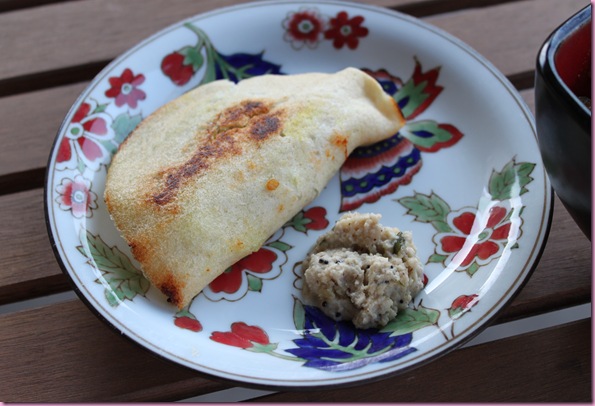 We had our curry chicken and veg atop quinoa (I put it in the rice cooker before we went swimming)– not bad for a 15 minute meal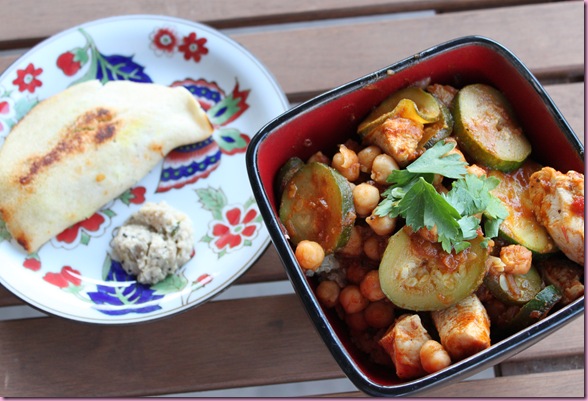 This morning was the return of an old fave: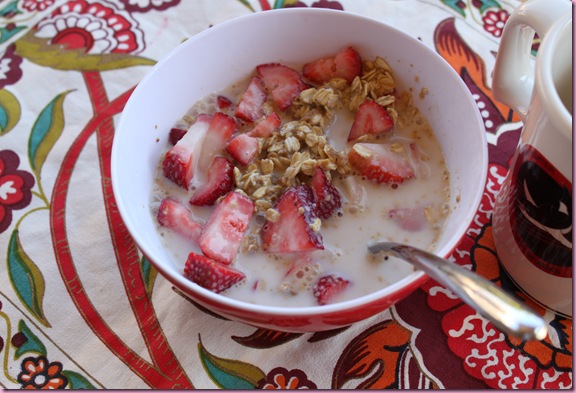 Bfast cookie dough cereal with Brewer's yeast, strawberries and coconut milk
I'm going to try and choreograph for Zumba. Still on the prowl for a nasty reggaeton, but no luck yet 😉
Hope you all have a wonderful day <3
See ya later!
xoxo
Gina
Something to read:
–Make friends with your perfectionism
–Add an exercise ball to your home gym (and then, bust out this stability ball blitz!)
Something to think: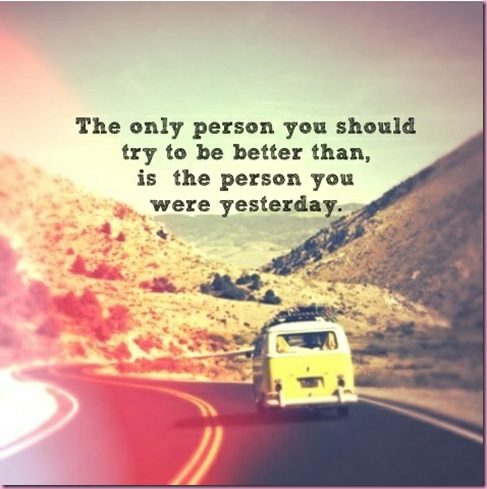 Source