Bella doesn't even know what she missed out on.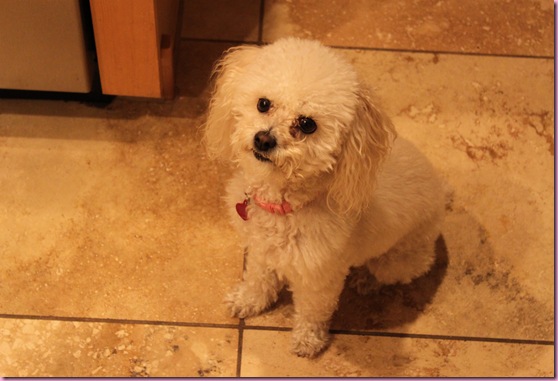 Whenever I ask her if she wants to go for a walk, she goes ccrrraazzzyy. She runs around, and as soon as she sees the harness, I have to catch her to actually put it on. She's fine with the leash (and will even sit pretty for me to attach it), but with the harness, she knows we're going on a *real* walk and goes bananas. Tonight, I couldn't catch her. My belly is officially too big to bend down all the way and she wouldn't come sit for me, so after about 5 minutes of calling her and pathetically chasing, I called it quits.
Welcome to the failboat, Miss Bell.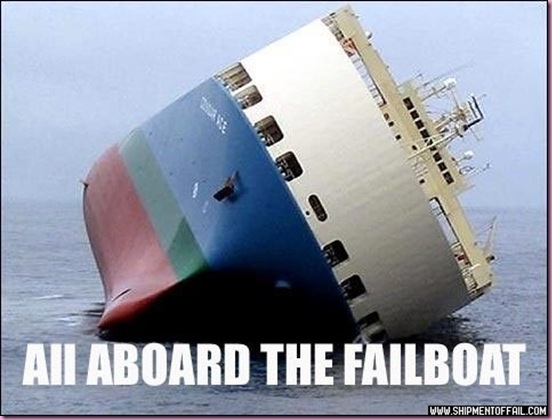 Source
At least dinner isn't going to be a fail 😉
The Pilot stopped to get some groceries on his way home, and since he thought Bell I would be walking, he planned out a dinner he could grill while we'd be gone.
Stuffed mushrooms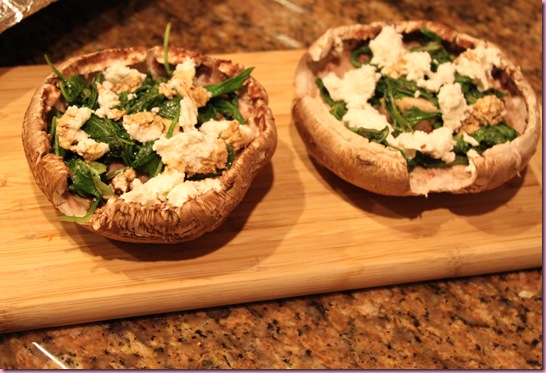 [wilted arugula with lemon juice, sea salt, cayenne, balsamic and garlic]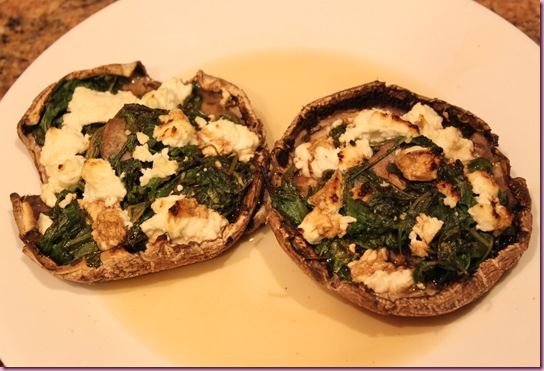 sweet potatoes
asparagus and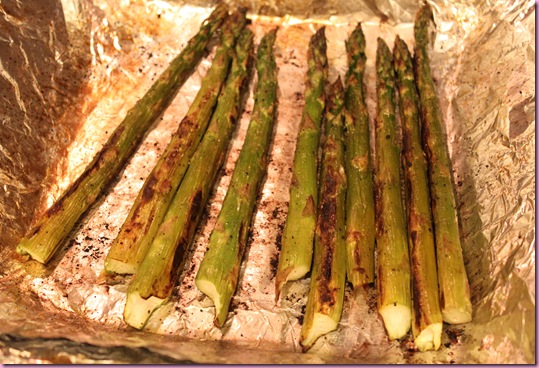 steak for him.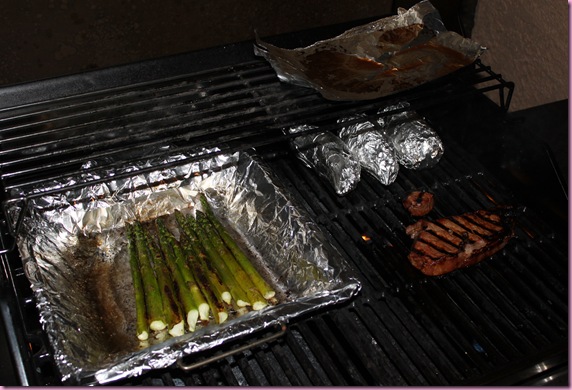 [I've had chicken and fish already this week and was craving a veggie meal]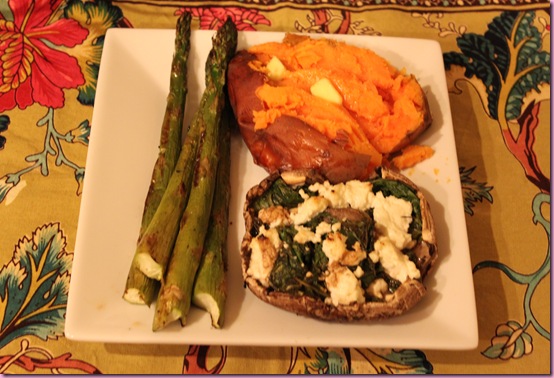 Feast time. <3
See ya in the morning!
xoxo
Gina
Today's tip: Booty lifting! Of course, it's not possible to spot train or focus on burning fat in certain areas. We burn fat all over, and it's up to genetics to decide where it comes from first. [For me, I'll notice fat loss or gain in my face and arms first] That's not to say that there aren't certain exercises to encourage a specific type of tone or results you're looking for. Here are some of my favorite exercises for lifted, toned glutes:

-Squats and lunges. Obvious, but people can tend to avoid these for fear of bulking up, or just because they're boring. They will not bulk you up, I promise. Don't be afraid to add weights, or change up the usual movements to prevent boredom by doing variations (like lunge and lift, squat pulses, plie squats with a side leg lift, clock lunges, etc) to keep your body guessing. Using a playground ball in between your knees is an excellent way to take the focus of a squat from your quads straight to your glutes.

-Stairmaster and step-ups. The Stairmaster looks nice, but totally isn't. That thing will make your legs beg for mercy, even without moving at a fast pace. By the motion of climbing up actual stairs, you're contracting many muscles in your lower body (glutes, quads, calves). For an extra kick: try the interval program.

-Yoga. Those warrior poses work magic for a lifted booty, along with many traditional yoga poses, like chair pose, bridge and eagle. Bonus? Many muscles are used at once in yoga in order to stabilize or hold poses (more bang for your buck), increased flexibility which helps prevent injury, and mental benefits (increased awareness, focus, better sleep).

–Physique 57. By using tiny, isometric movements, you'll fatigue your muscles extremely fast, and the style of the workout is extremely effective. If I could take classes every week, I would, and I love the DVDs.

Any favorite unique booty exercises??