Hi! How's the morning going?? Hope you're having a great day so far. A special thank you to all of our veterans out there. <3
There hasn't been much fitness going on the past couple of weeks as I'm healing and relaxing -I surprisingly feel totally normal, but am taking it easy besides short daily walks to get outside- but I'm going to feel refreshed and ready to get back into it when the midwife gives me the "ok." In the meantime, I'll still be posting the usual workouts and fun fitness-y things. It will help me live vicariously until I'm back in the game. 😉
I'm excited for today's Focus On post, because it's a workout I've been able to try a few times and really enjoy: Pure Barre!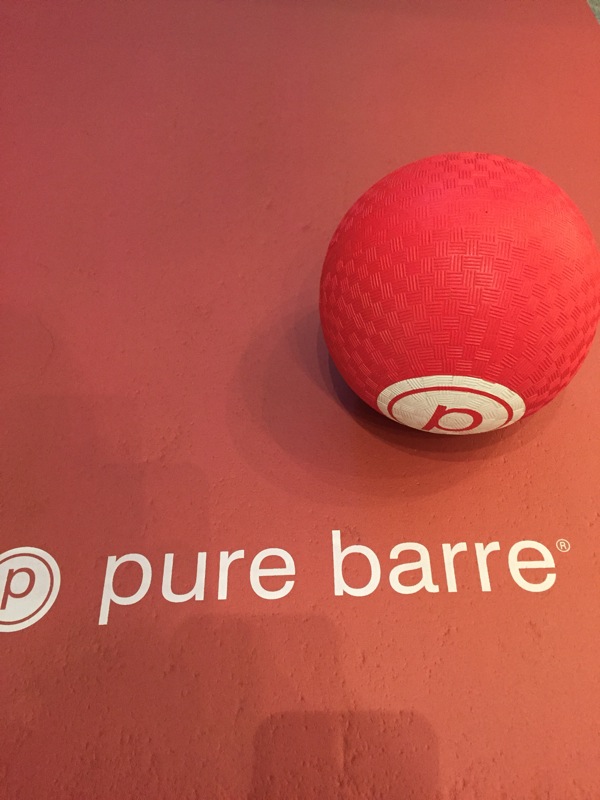 What is it?
Pure Barre is a barre-based fitness class, with franchises all over the US. Similar to many other barre styles, Pure Barre is low-impact and includes isometric holds and small pulsing movements to fully fatigue the muscles without having to lift heavy weights. The classes focus on muscular endurance, as they're very high rep, and segmented into warm-up, upper body, quads, glutes, and core. In between each segment, you'll stretch the muscles to relieve some tension.
What to wear/bring:
For any barre class, I highly recommend wearing pants with a comfy shirt. Pants are key since you'll be doing plie movements and exercises on the floor, and you don't want to worry about flashing your goodies. Julie has a great post about what to wear to Pure Barre here.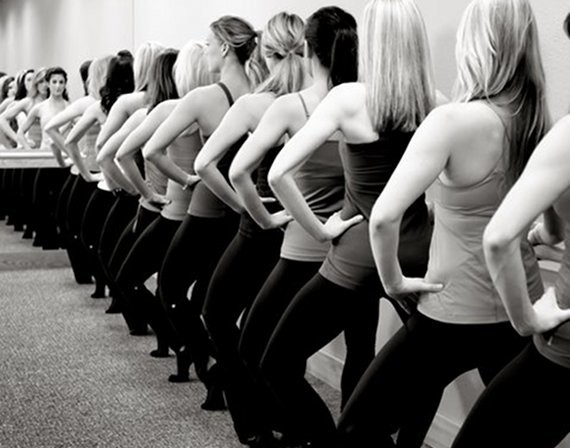 What to expect:
TO SHAKE. My favorite thing about barre is that it's challenging every.single.time and you can modify it to push yourself as much as you feel comfortable. The exercises also tend to be very pregnancy-friendly and simple to modify as needed.
How is it different than other barre classes?
One of the main things I noticed about Pure Barre is that they use some different terminology. For example, "glutes" or "booty" is referred to as your "Pure Barre ledge." I like the image of being able to balance things on my booty haha. Also, they also use some different movements variations, such as drags, and tucks, which can be a little confusing if you're not familiar. If you're new, just like with any class, I definitely recommend letting the instructor know so they can give you the extra assistance you need.
The types of tools used during class vary across barre studios, too. Pure Barre uses a small ball (much smaller than a playground ball that you might see at Physique57 or barre3), light weights, a mat, and resistance bands (a regular band, and a band with two loops). The instructor will let you know what tools you need for that particular workout.
Pros:
Like I mentioned before, I love that barre is always challenging, and is truly a total-body workout. By training all of the muscles in your lower body, it helps to prevent injury. Many times the inner or outer thigh can become weak, which can lead to knee to IT band pain, so barre is great for preventing imbalances.
Music! I feel like Pure Barre in particular pays close attention to their playlists. They use a different track for each segment, and the music always seem to fit the exercises perfectly. They also play a lot of top 40 remixes, which I enjoy for classes like this.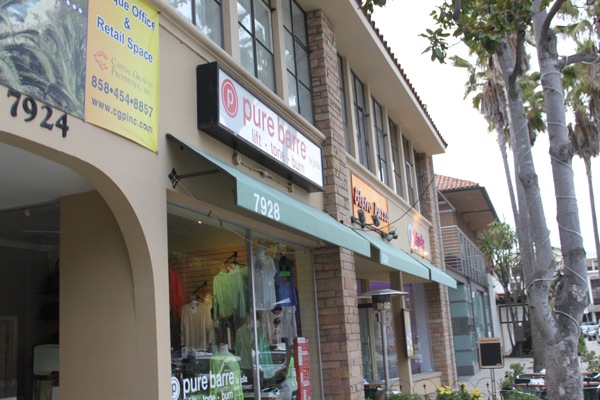 Cons:
I wish it included more upper body and cardio, which is similar to how I feel about most barre classes. I would love to see a barre class that was 1/3 upper body, 1/3 legs and 1/3 core and cardio. The upper body sections are short, and while they burn, I would like a little more. Also, I noticed in a couple of classes that I took that we neglected some upper body muscles entirely (rear delts and lats).
Some exercises can be tricky to understand. Some of the ab work still confuses me (Mostly the ab work at the barre: "I tuck what? I'm dragging what? I don't feel it"), but I think if I were to ask an instructor next time I'm confused they'd be happy to explain.
Varies from studio to studio. With any franchised fitness studio, it's going to vary depending on where you go. I took a Pure Barre class when it was still in La Jolla, years ago, and it was terrible. The instructor seemed like she didn't want to be there and basically counted in a monotone voice the entire time. When I took two classes in Richmond, I was blown away by how kind and friendly the girls were, and also how well-done the classes were with attention to proper form and great motivational cues. I also love the classes from my friends Vanessa and Briana in Tucson! So, if you take a Pure Barre class and it isn't your fave, try another instructor or studio.
Have you taken a Pure Barre class before? What did you think??
For some barre workouts you can do at home, check out this one, this one and this one.
xoxo
Gina
More barre Focus On posts:
Also, I have to link to this post. Strong language, but I laughed so hard I cried a little.