Hey! How are you guys?? I'm doing bueno over here. So much laundry and boo for unpacking! The only woes of vacation 😉
I karate-kicked my inbox for a while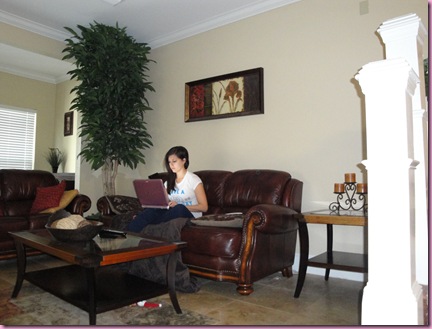 And had a breakfast I haven't had in far too long… cereal!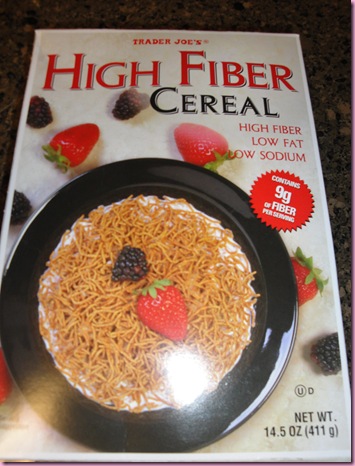 Fiberlicious.
That is my all-time favorite cereal from Trader Joe's.. it's so good with almond milk, banana and goji berries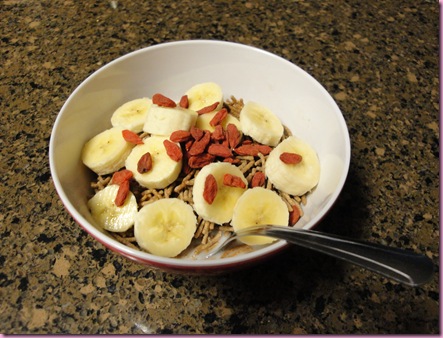 I had two servings, since they're only 80 cals each.
With an egg white puff covered in red chili flakes: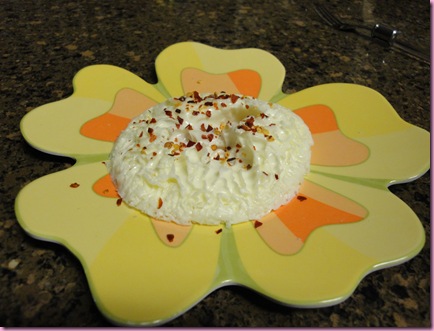 Delish.
I started on the laundry pile, heated up the yoga room (it's waiting for me!), did some work on the computer, and then had a snack.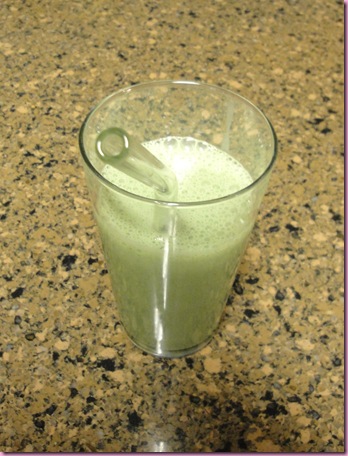 A glorious sludge with almond milk, Sun Warrior protein (my tub is almost empty!) and spirulina.
A few of ya'll asked what kind of Spirulina I use….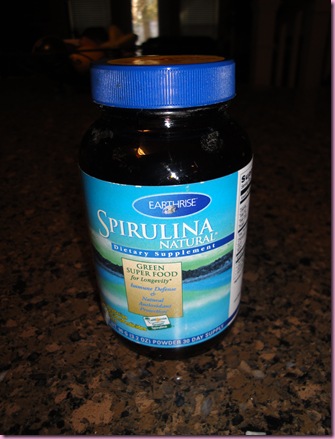 It's Earthrise (but I'm sure many brands are fine) and I picked it up when I was in OKC for culinary school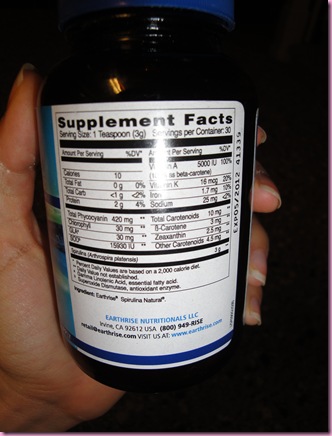 I also take a probiotic since I don't consume very much dairy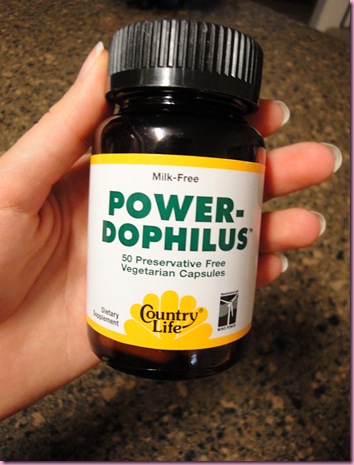 And a Trader Joe's prenatal – I like these better than the ones the base gave me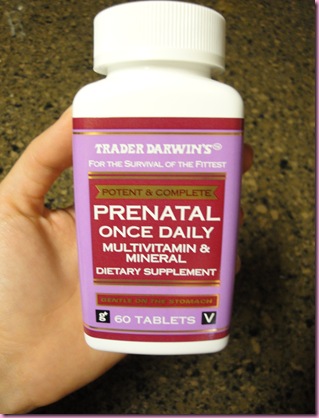 It's a good idea to take prenatals 6 months to a year before you plan to, you know 😉 *Always check with a doc before adding supplements into your diet. Getting too much of something can be as harmful as getting too little, so it's always good to make sure.
Well I'm off to walk little Bella –Viesa is still at the kennel and the pilot is going to pick her up on his way home- practice yoga, then go to the gym for my training appointments.
I'm making red quinoa and shrimp for dinner 😀
See you tonight!
xoxo,
Gina
Today's workout jam: "Give it Up to Me" by Shakira (feat Lil Wayne)