Hey hey hey 😀 How are ya?
Things are bueno over here 🙂 A day full of quality time with the Pilot, but our sunny 4th of July was short-lived since the angry clouds rolled in.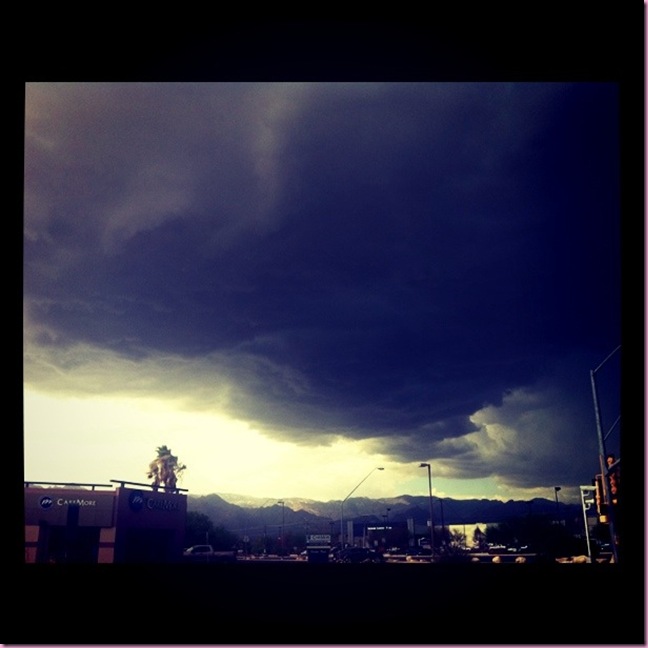 The storm waited until I got inside with bags of groceries (thank youuuuuuu), and then POURED like cray cray.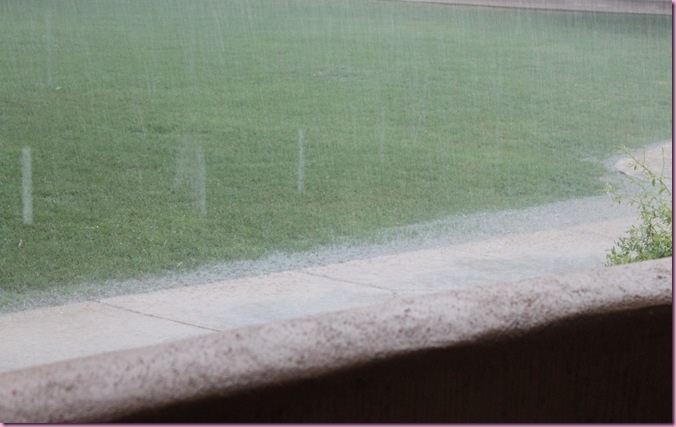 Hi, hail 🙂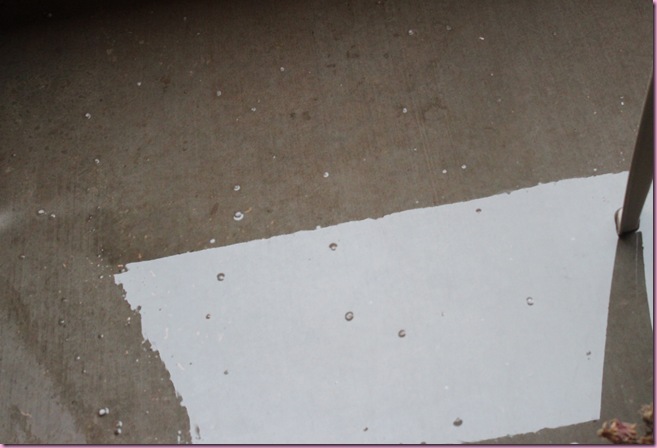 We actually enjoyed the storm 1000x more than we would have loved the sun. Tucson has been seriously needing rain –there's been a giant fire burning 60 miles away from us- and I love that monsoon season is finally here 😀
This morning, we went to the gym for some weights since I had already done the majority of my cardio (via TurboFire) and the Pilot wanted to get in a lifting sesh.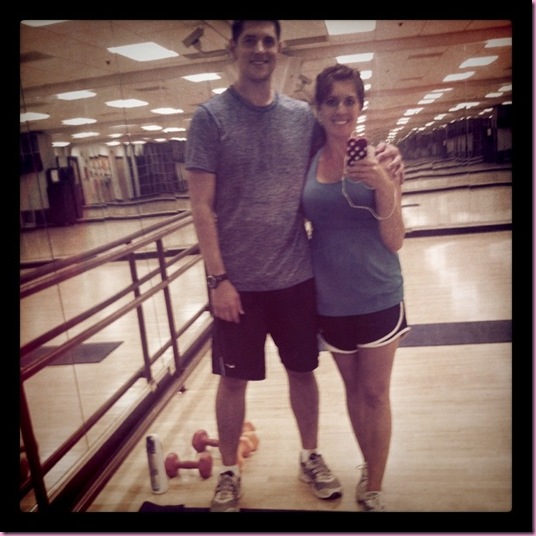 Here's what I did:
-5 minute cardio warm-up
-Superset: Tricep bar pressdown, cable bar pull
-Superset: Barbell deadlifts, barbell squats
-Circuit: Stability ball push-up, dumbbell bicep curl, stability ball sit-ups
-Superset: Dumbbell upright row, dumbbell oblique side-to-sides
-15 minutes cardio: walk/jog
Schweaty 😀
When we got home, we busted out the sardines that I've been a mix of horrified and excited to try.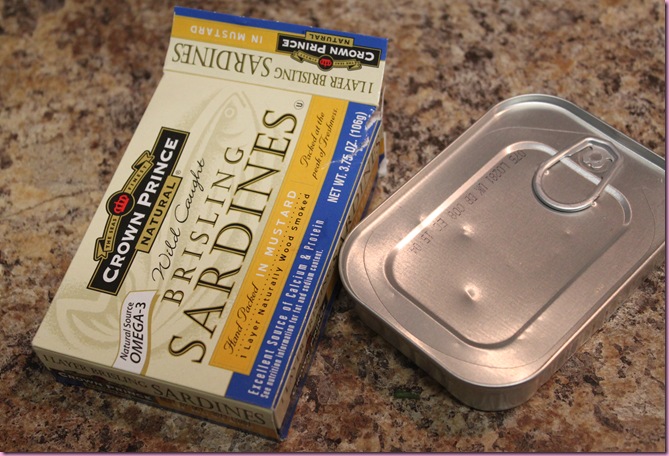 I'll spare you a pic of what the inside of the tin looked like, but I will say there were no heads, no tails, and they were in a bath of mustard. We scooped them onto gluten-free crackers and topped with hot sauce, and I was a fan. Super salty (love!) and not nearly as fishy as I thought they would be.
+ egg puff (w/ nutritional yeast and hot sauce)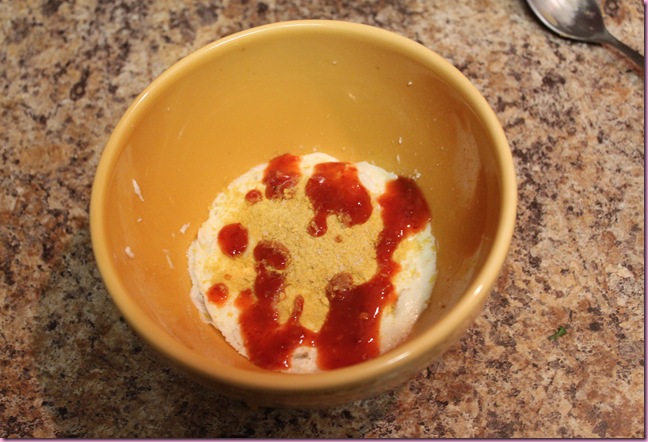 [background spoon —-> dipped into the almond butter jar]
and I munched some organic grapes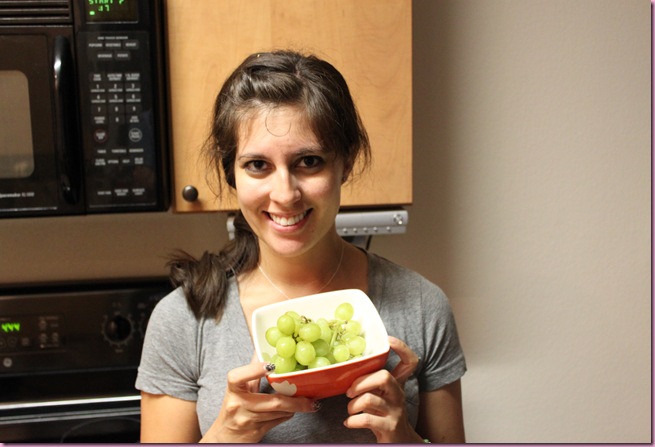 while the Pilot made some nachos.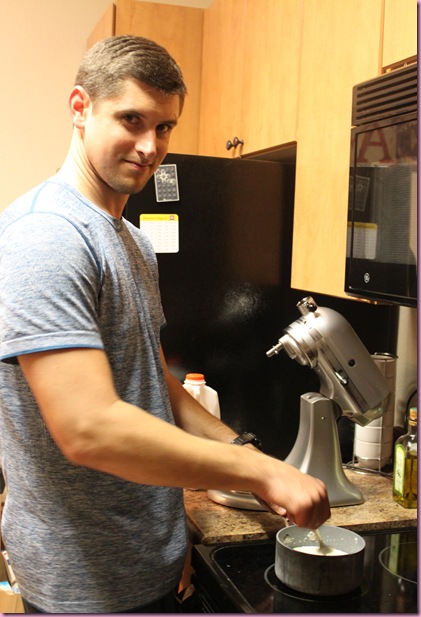 We're off to take a walk since the storm calmed down, then back to the casa to make dinner 😀
See ya in the morning with a NEW elliptical workout and playlist!
xoxo
Gina
Zumba song of the day: "Pegate" by Fulanito