I do, too.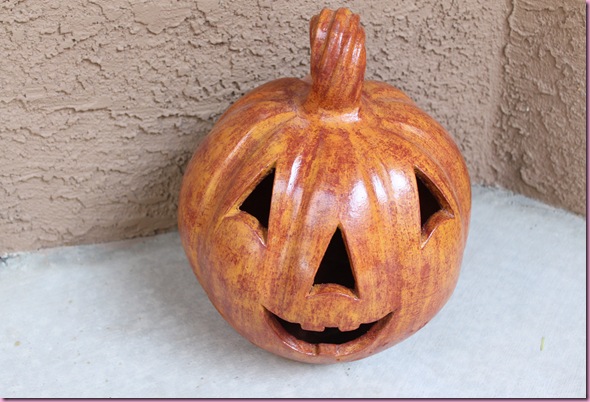 [Fall decorations have magically started appearing over here….]
Hi friends 🙂 How's your long weekend going? Hope it's been amazing so far <3
I took yesterday as a chill day. After the hustle and bustle of the last 3 weeks (with moving, unpacking, getting ready for the housewarming party, out-of-town company), it all finally caught up with me. It used to happen in school with final exam season. I would go-go-go and be a study machine and the second finals were over and we had our 2 week break from dance, I was doneski.
So yesterday, I took the day off from the gym and took two naps. My to-do list got put on hold, and the only things I accomplished were flooding my brain with episodes of Project Runway, ordering our baby stroller and this watering can for my soon-to-be herb garden.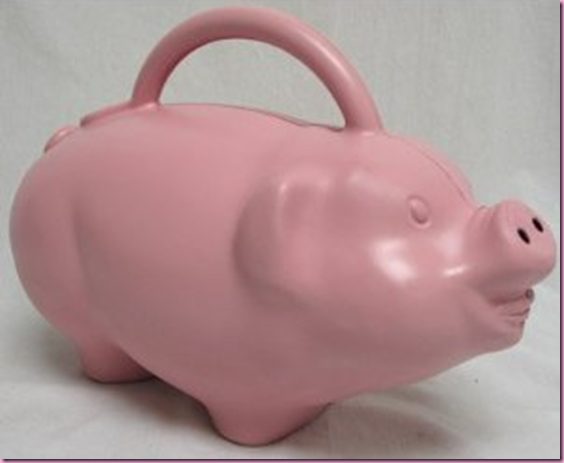 Amazon owns me.
[Giuliana Rancic has that watering can and I think it's so cute!! The water shoots out of the piggy's nose]
I didn't end up going to the baby shower (but did go to the bachelorette party for a little while), and feel a thousand times better today.
Some eats:
Bfast was a chocolate cherry smoothie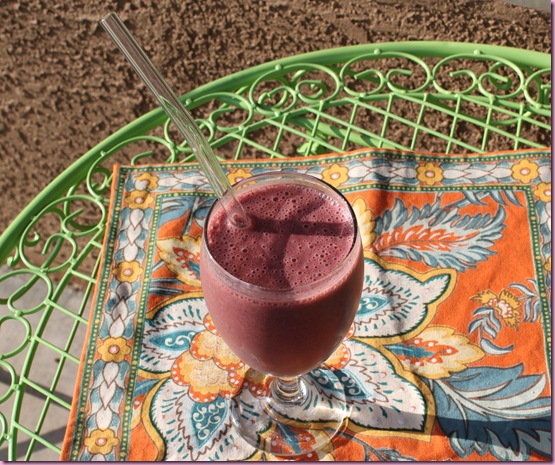 and lunch is all packed up and ready to wake to work.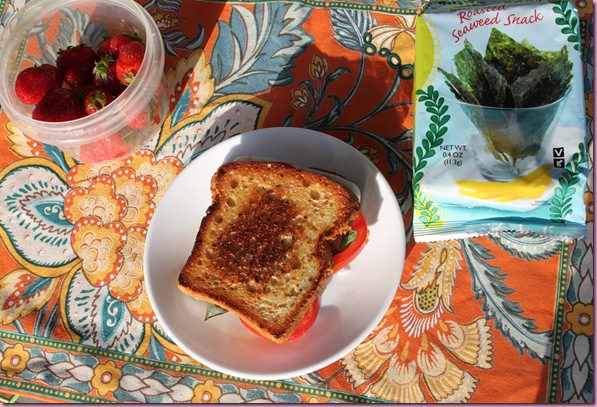 Organic strawberries, seaweed snacks, and a caprese-kinda sandwich (goat gouda, tomato, basil) on TJs new gluten-free bread.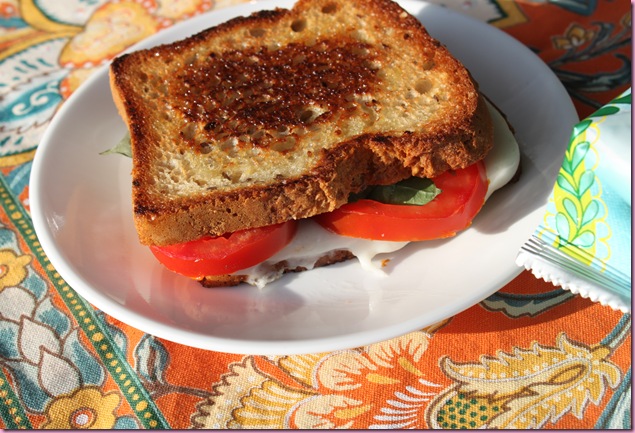 While I like the ingredients of the bread (it's multi-grain), the texture isn't my fave. It's not very soft or dense. Kind of like stale Udi's? Food for Life still takes the win 🙂
I'm off to work (2 new Zumba dances today!), and then coming home to grill with the Pilot. A little bird told me he may be writing today's Family post 😉
See ya later this afternoon <3
xoxo
Gina
Today's workout jam: "Un Mes" Mara- this was on a few ZIN CDs ago, and I love it. Fun, light reggaeton/cumbia.
Something to think:
"Age wrinkles the body. Quitting wrinkles the soul."

-Douglas MacArthur