Hiiiii 😀 How are ya? Thanks for all of the awesome song suggestions this morning! My iPizzle thanks you 🙂
My day was spent listening to the Bailamos! station on the TV whilst cooking up dinner for the commander's fam.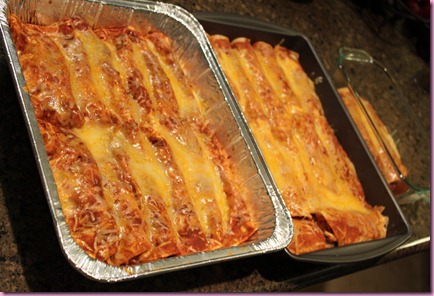 (1 tray for the fam, 1 tray for the pilot + enchi's for my 2:30 training appointment)
Salad: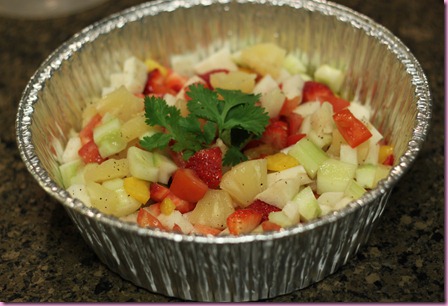 Lime and Cilantro Basmati Rice: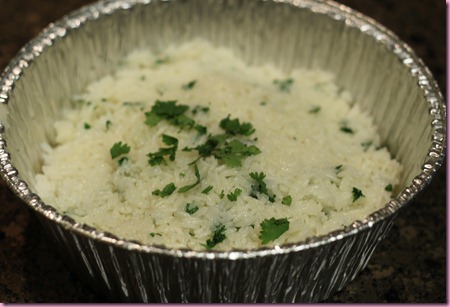 aaaaaand Chocolate Chip Ooey Gooey Butter cakes.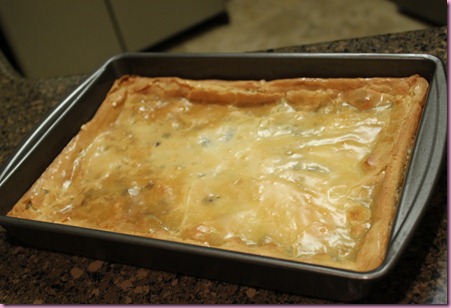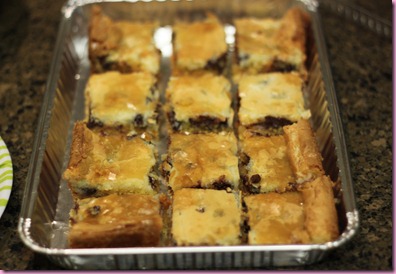 I saved a little of everything for the Pilot and I to enjoy for dinner. It's kind of nice to come home and know dinner is waiting 🙂
The Pilot's butter cake plate: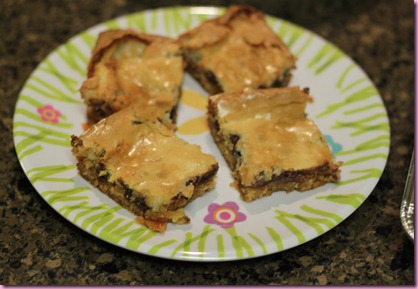 He will eat all four of those. Before dinner, with a pile of ice cream 😉 That's how he rolls.
I munched one too, and it was ridiculous. I LOVE yellow cake mix and these have a brilliant cakey bottom, creamy top with melted chocolate chips throughout. I now have a stomach ache and headache from the diary and sugar –not used to it like I used to be- but it was so worth it 😉
Since I was cooking all day today, I haven't had time to get my workout face on yet, but I might practice some Zumba dances after dinner just to move around a little.
Hope you all have a great night! See ya in the morning with a love post 🙂
xoxo,
Gina
Something to do: Try these yoga/strength training hybrid moves! Awesome way to add some pizzazz in tomorrow's weight routine 🙂