Hi everyone! I loved reading your comments to this morning's "two words" post. Some of them brought tears to my eyes! Thanks for sharing them with us <3
I took a hint from my second choice two words, and dedicated 30 minutes of Livi's afternoon nap for my own little snooze. I feel refreshed and ready to shake my chips and salsa at Zumba tonight 😉
In my notebook of blog post ideas, quite a few of you had asked for tips for moving to a new place. (Looking back, I realized I wrote a post about it, before we found out we'd be moving to Tucson!) I've kind of been blowing the topic off, even though we all know it's on my mind, but I realized that it's sneaking up on us.  Maybe we should find a place to live? (The base waiting list is 23 months.)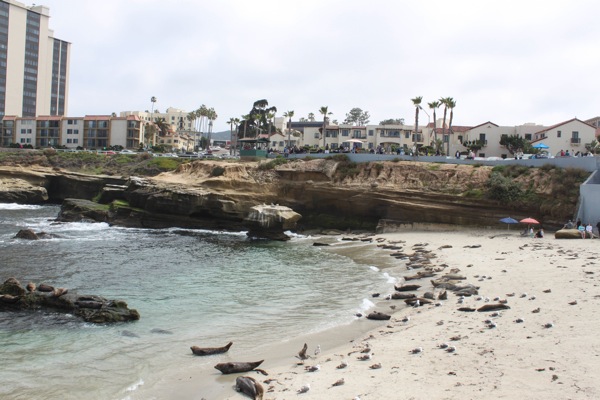 In one of my first steps to our new place, I had a call this morning about yoga teacher training! It's an option that I'm interested in exploring, and the call made me SO excited to get to know the San Diego yoga community. Some of my closest friends practice yoga with me here in Tucson.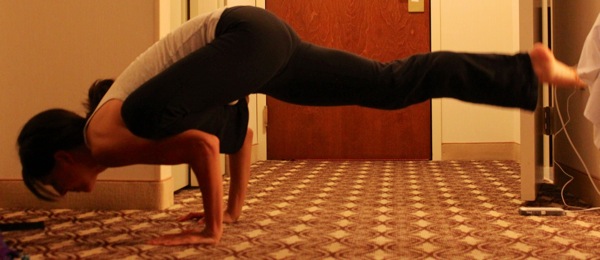 Here are some of the things I like to do when we PCS (permanent change of station):
(we've been to Pope AFB in Fayetteville, Moody in Valdosta, and Davis-Monthan in Tucson)
1) Start to explore your community. In the past, we've been fortunate to have a built-in network on friends within our squadron. We always seem to see each other again, as the A-10 community is fairly small, but that won't be the case with our next station. The Pilot will be doing liaison work with the Navy, so no fighter squadron. Instead, I'm excited to see what events they offer on base, and also get a taste of the Navy culture. It's going to be an entirely new experience, and I'm looking forward to it. 
2) Connect. I've reached out to a couple of friends in San Diego, and can't wait to plan some girls' nights and play dates with the kiddos. My main spots to meet new people are at work, and at the gyms and classes I attend. It's an easy way to find people with similar interests 🙂 We have some close friends in Tucson that we randomly met at the Children's Museum! Striking up conversation can be awkward at first, but could end in a great friendship. 
3) Drive around. This is best way to discover new shopping options, restaurants and activities. I like to get lost in our new place and make mental notes of areas and spots I'd like to check out.
4) Give it time. There's always an adjustment period, especially after the boxes are unpacked and you start to settle in. Enjoy the new surroundings and atmosphere. Get outside, and be patient as you become more comfortable.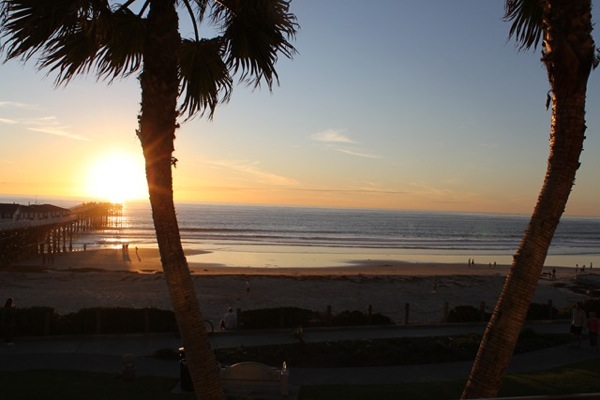 As far as moving itself goes, that's an entirely different beast. When you do military moves, you have the option of having movers come do it all for you, or you can move it yourself. We always opt for the latter since we've heard of pieces being lost or broken in the moving process. Also, the military pays you back for your efforts and we don't mind packing and moving. I wish I had some good tips, but last time, we packed everything into a POD and were literally throwing things in at the last minute.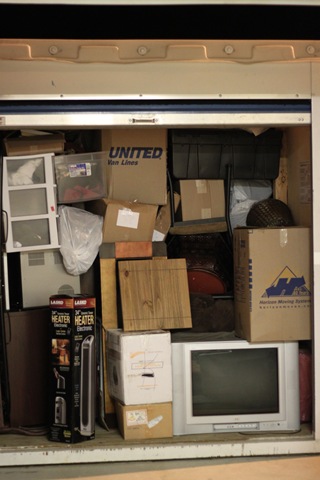 Do you have any tips for getting used to a new place? What about packing?? 
We try to clearly label each box (office, bedroom, etc), and also the things we'll need more immediately. I'm pretty sure in every military household there are the 2-3 boxes that NEVER get unpacked, no matter where you go. 😉
xoxo
Gina