I've had a few people ask me how I do my eyeliner, so I put together a simple how-to. Winged tips can be an easy way to add a little vintage flare to your look, or just jazz up an overplayed eyeliner routine!
What you'll need:
Eye liner- I use Mac's Fluidline, but you can use an eyeliner marker, or anything else you have!
Brush- If you use a gel formula like I do, you'll need a fine tip brush. Mine used here is Mac's 208 brush (meant for eyebrows) but they have an even thinner 209.
Patience 🙂

Line your top lid, staying as close to your lash line as you can. Don't wing out the sides yet.
Now, lightly wing up the corner using the tip of your brush. You'll want it to wing out a little more than 90 degrees.
Finally, blend the wing by smoothing the lash line and connecting at the tip of your wing. This will fill in the winged space and make it a smooth fluid line.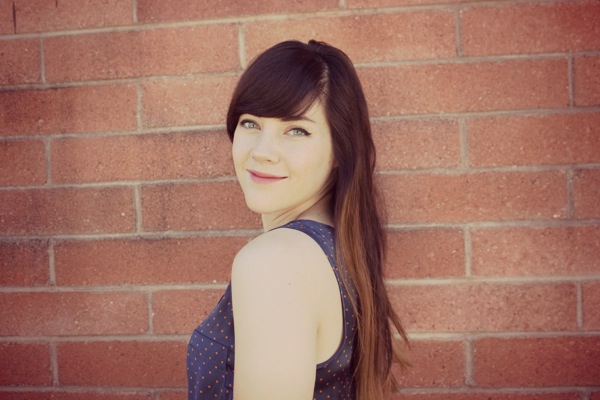 That's it! The trick is patience, your lines won't always be straight the first try and getting both sides to match can be a pain, but you'll get it. Practice makes perfect!
To see my #1 fashion icon give a tutorial on winged tips, check out the following link. She uses a liquid liner, which makes for a much thinner wing:
http://thebeautydepartment.com/2011/04/get-catty/ 
Hope your week has been fantastic 🙂
-Meg