Hi friends! How are you? Hope you're having a great day so far <3 It's Indian Food Wednesday! And you'll never believe it, but we're actually celebrating tonight. The Pilot said it's high time we brought it back.. and I'm not one to argue 😉
Lot's of food prep has been happening over here 😀
Last night I made a double batch of macaroons– one for last week's giveaway winner and one for my web designer, because he's awesome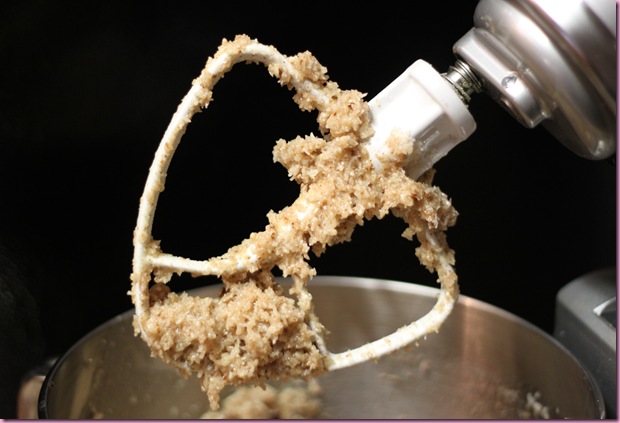 They're uncooking away to glory right now.. the house smells AMAZING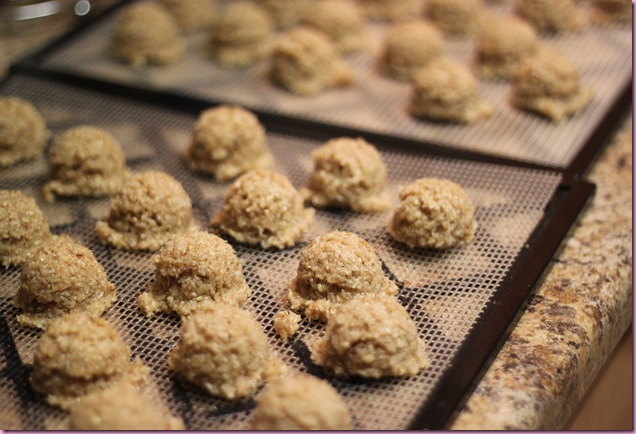 Breakfast cooking:
The Pilot's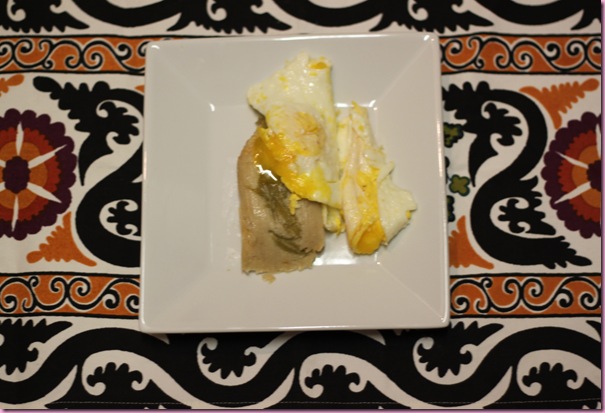 (Fresh tamale from the madre's + 2 eggs)
Mine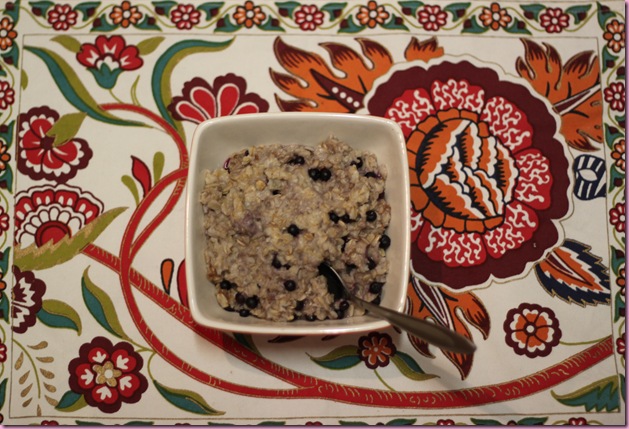 (oats + blueberries- repeat of yesterday)
I also got some food ready to take to work: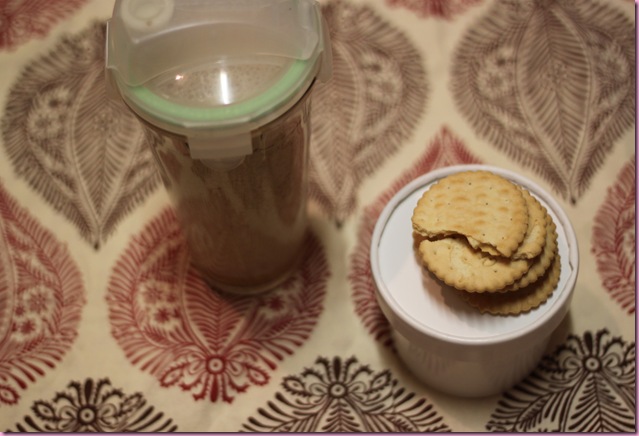 Smoooothie (almond milk, banana, Sun Warrior, ice, almond butter)
Gluten-free saltines
Veggie soup from Choice
If I'm in the mood, I'll pick up a salad at work since they have awesome organic veggie salads 🙂
So quite a few of ya have asked about my history with group fitness, and since I've only touched on it a few times and have some new readers (hi!), I thought it would be fun to talk about today 😀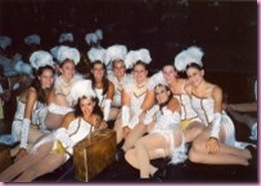 (Sorry for the small blurry pic- I'm back row in the middle)
Back in the day, I taught dance classes. I had danced my entire life and started teaching my freshman year in high school, and didn't stop until I graduated college. The dance studio was my life –my closest friends were also instructors and everyday after school, that's where you could find me. I taught jazz, tap, hip hop and ballet.. and especially adored my 3-year-old ballerinas and my high school hip hop rockstars. When I stopped teaching dance to move to North Carolina and be with my Pilot love, I felt the huge void in my heart where dance used to be.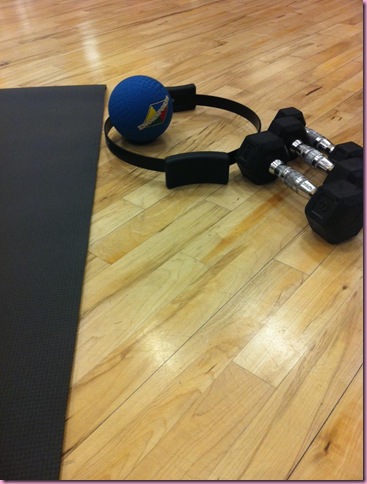 In college, I discovered the group fitness world and went crazy for spin, step and Latin Cardio classes. As soon as I got to North Carolina, I spent my extra time –which was a LOT, since I wasn't working- taking classes at the base gym. I couldn't believe all of the options that were available –there really is a group fitness soulmate for everyone- and I was hooked on taking classes. I met one of the newer wives, who taught spin classes at the gym, and she convinced me that it would be a fun extra something to do, and one of the rare things that we military wives can do anywhere.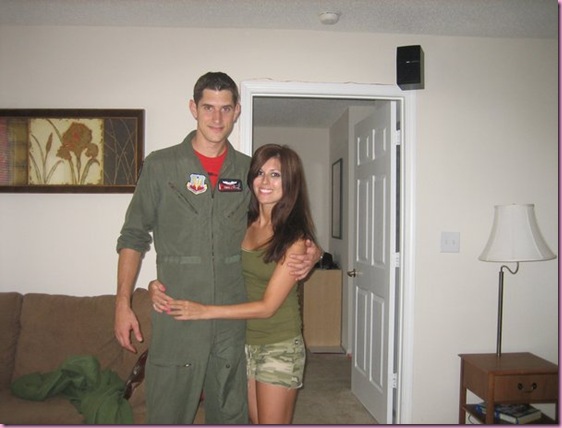 (our first apartment in North Carolina- look how little the Pilot looks! Haha)
As soon as we got to Georgia in the fall, I got my AFAA group fitness certification. I was really intimidated by the certification process but it ended up being NBD. You study the textbook, take an all-day workshop (in which they go over the material you should know), and take a test (a practical and a written exam). After I received my cert –you also have to get CPR certification, which is offered through the Red Cross- I started teaching Step, Zumba and Cycling at the base gym and have been loving it ever since 🙂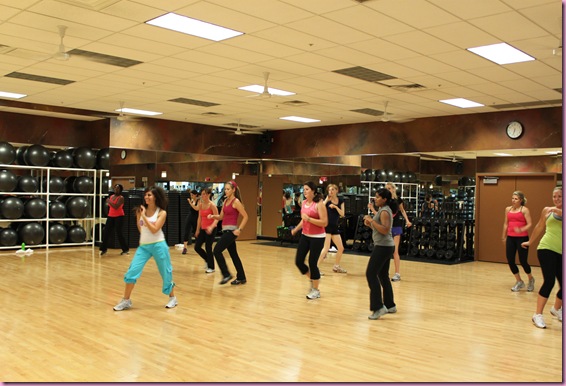 Of course there are days where the last thing I want to do is teach. I'm driving to teach and thinking to myself, I really don't want to teach these people. The second I walk in the door, and students come up to me and the energy is there, that's all I need. It's really helped to get me out of funk moods (especially when the Pilot is deployed!) and it's especially amazing to see results in participants. One of my Zumba students lost over 50 lbs in the two years I taught at the base gym in Georgia, and it was so inspiring to watch her succeed.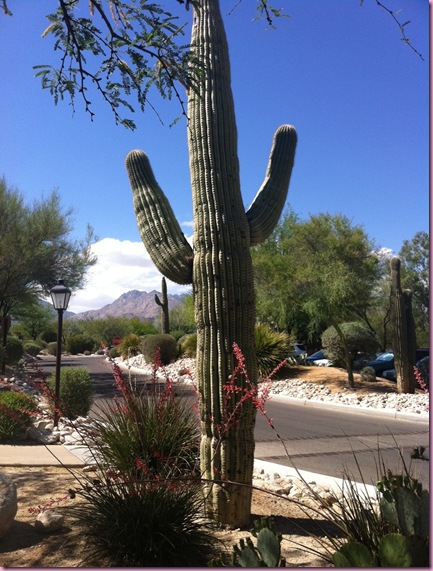 Right now I'm teaching at a local health resort and it has already done so much to get me out of my comfort zone. I'm teaching classes that were new to me when I started (Stretch and Relaxation classes, treadmill and weight room classes), and in addition to Zumba, am teaching total-body drill classes and assisting water aerobics. The instructors I work with are truly the best of the best, and they inspire me everyday. It's been a good thing 🙂
If you're looking to get into group fitness, here are some tips:
-Call local gyms to see what certifications they accept for instructors (almost all gyms will take ACE and AFAA). Edited to say: for specialty classes (like Zumba, spinning, yoga, Pilates) you will need a specialty cert. I have my Zumba cert through Zumba Fitness (and am a ZIN member, which means my certification will not expire), but in almost all cases you will need a group fitness certification in addition to the specialty cert.
-Get your CPR certification – you will need this no matter what
-Take classes to see what you'd like to teach and also observe what techniques work for some teachers, and what doesn't work
-Apply and interview! (For interview tips, check out *this post*)
Hope this helps a little 🙂
I'm off to do the work thang, and then Indian Food feasting with that one guy I kind of like 😉
See ya later!
xoxo
Gina