Hi friends! How's your Monday treating you? I'm so glad you're excited about the Bitsy's giveaway! If you're sans kiddos, enter for yourself! They're delicious. 🙂
How was the weekend? Any fun events or fitness classes? I was able to catch a Cardio Barre class and an Orangetheory class. I've been teaching Cardio Barre for a couple of months now, and have had yet to take a class! It's been tricky to shuffle into my schedule, but I was determined. WHOA. When you take something that's already insanely challenging and add cardio drills to the mix, it's quite the sweat festival. It was fun to switch up the usual barre workout. Speaking of barre workouts, I have a new barre video headed your way this week!
Some weekend pics:
We enjoyed some family walks together. <3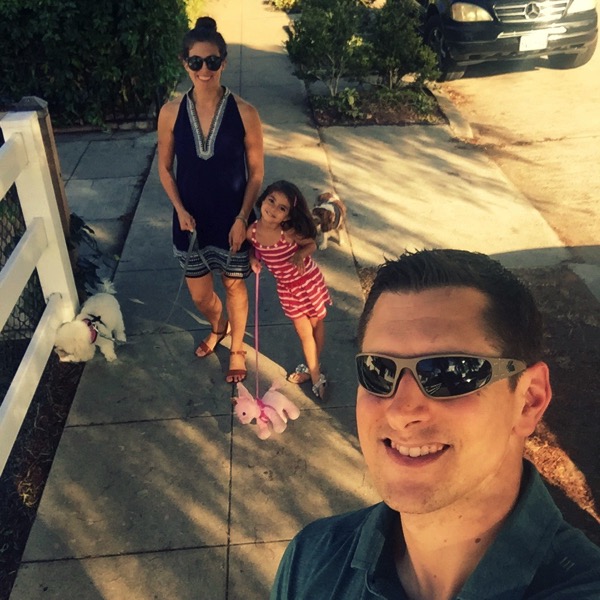 Saturday night, the Pilot and I were both craving Seasons 52, so we packed up the noodles and headed out for dinner. We've found that if we time it early (around the magic hour of 5pm), it makes dinner so much more enjoyable. Liv was awesome as usual, and turns out that P likes Seasons just as much as we do. I asked for a side of veggies for her to go with her pouch, and they brought out a platter of roasted carrots, mashed potatoes and mashed sweet potatoes. She went crazy for them!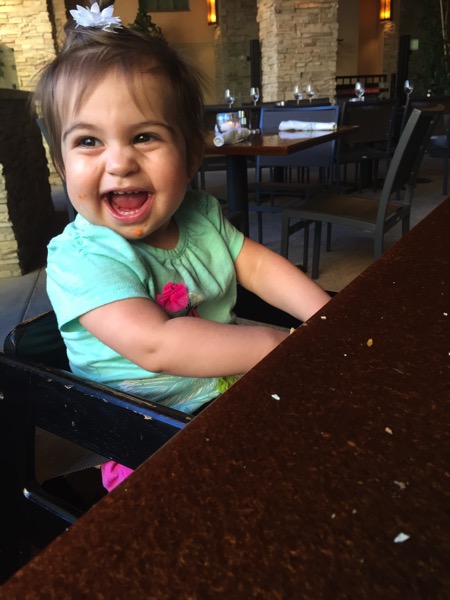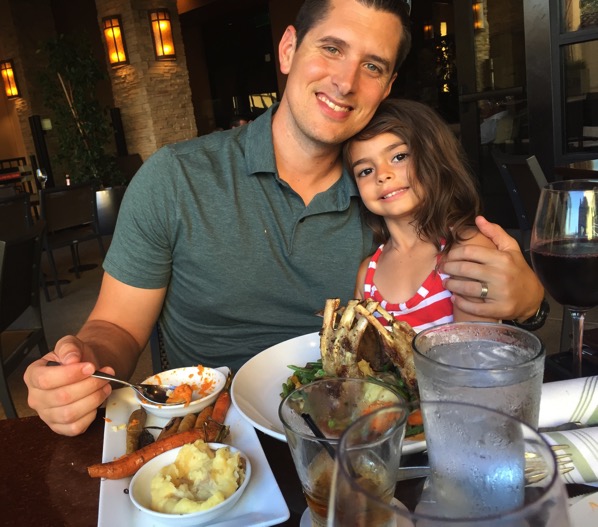 My favorite salmon salad: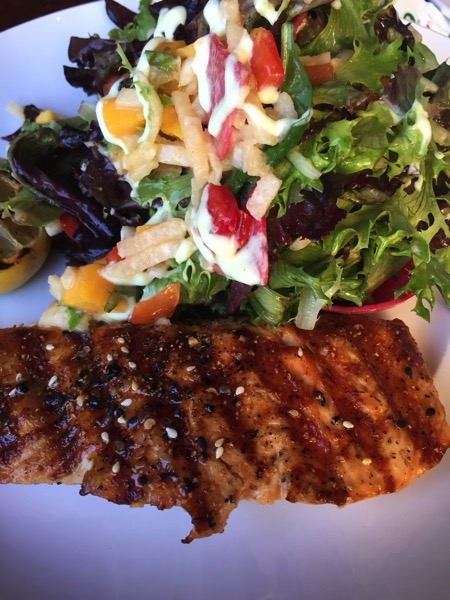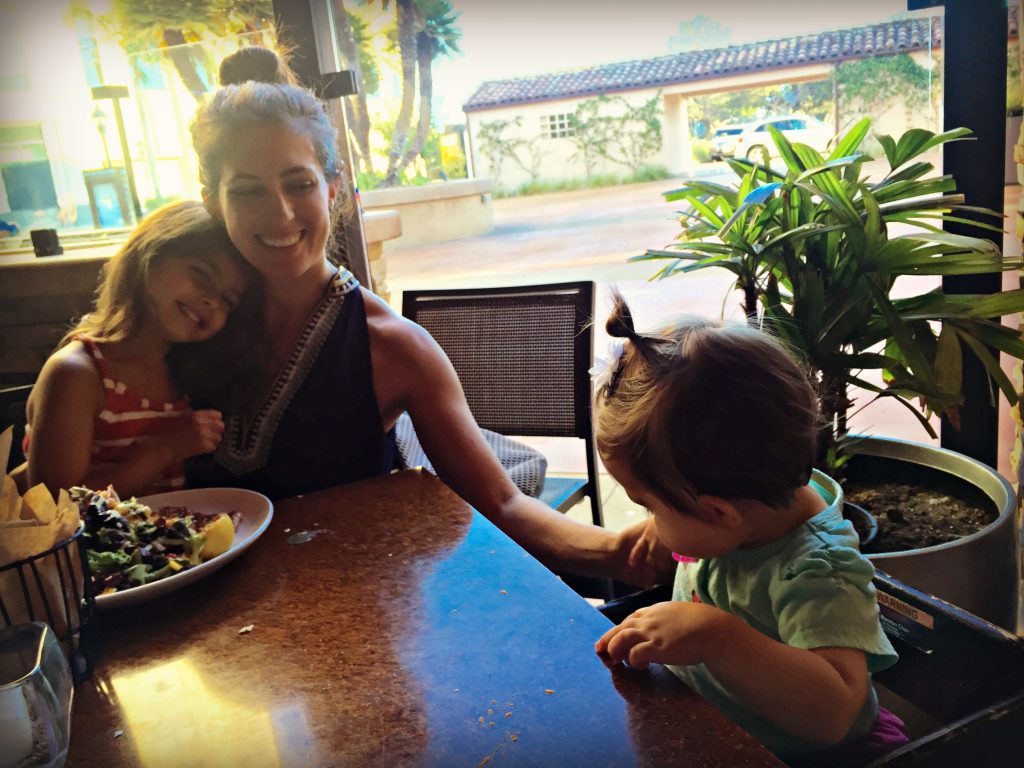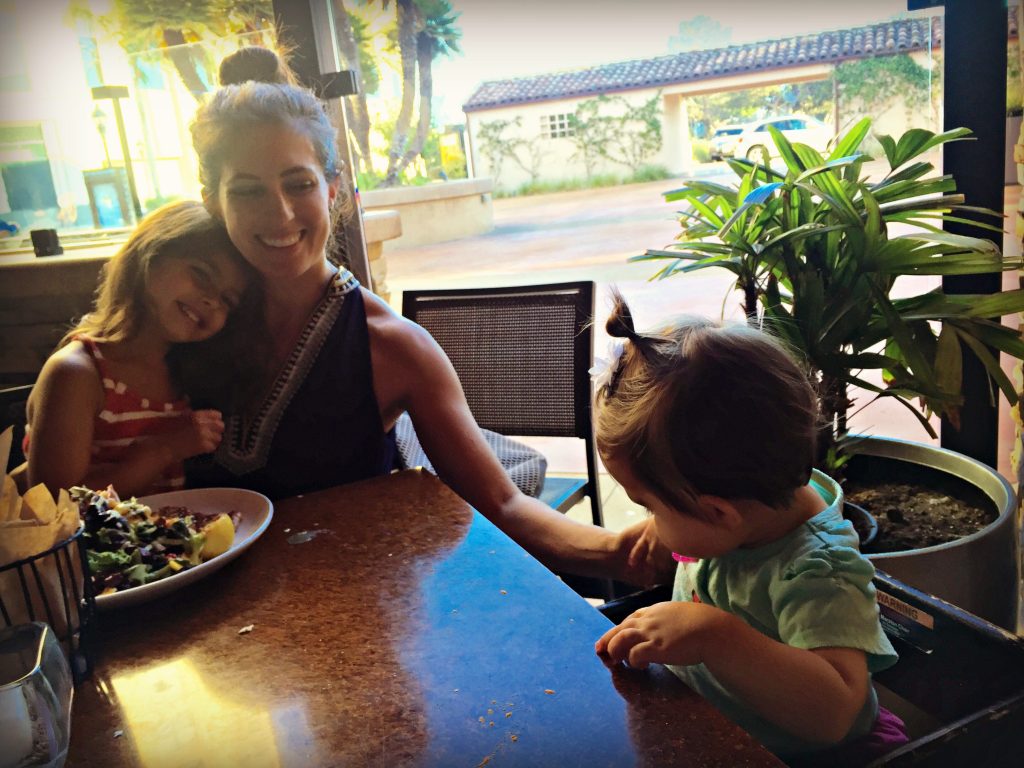 and the necessary mini dessert.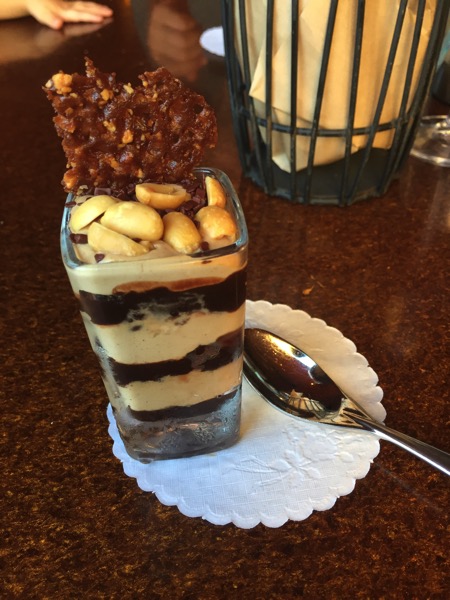 We always laugh about when we'd go to Seasons in Orlando and ask the server to leave the entire tray of mini desserts. They always thought we were going, but no. We'd be building a tower with those shot glasses haha.
I've been really into these brown rice cakes lately with peanut butter and fresh fruit: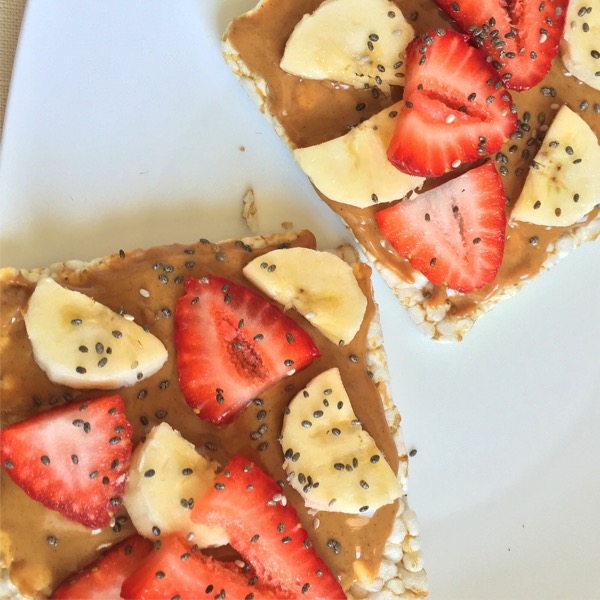 and here's a pic of this morning's coffee art at Moniker General.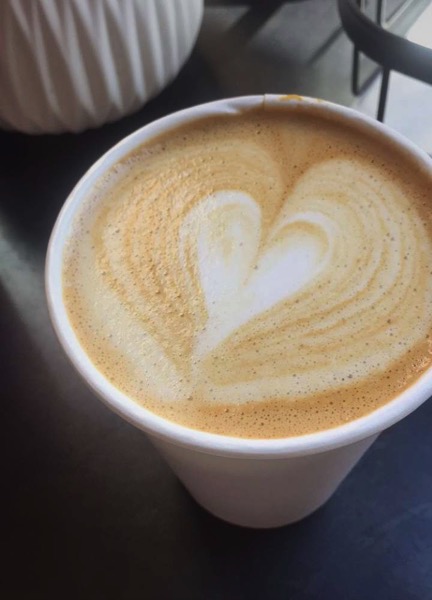 Just wanted to stop in and say hi! I'm off to get ready for spin, and then we're grilling for dinner.
Hope you're having a happy Monday.
xoxo
Gina
Workout song of the day: