When the stars don't align
Morning <3 Happy Sunday!
Did you watch the AZ game last night? I can't even talk about it. I'm not sad we lost -ok, a little sad. but it had to happen sometime- but super sad that Ashley's foot might be broken. 🙁 We need him.
The stars didn't align with our b-ball game, and definitely didn't during yesterday's long run.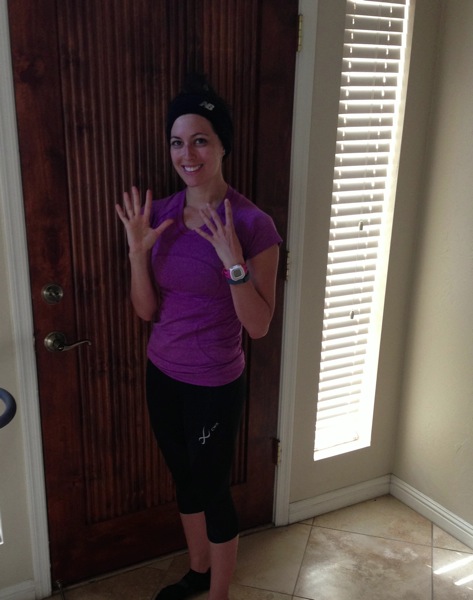 I set out for a 9-miler, when I walked out the door, I was greeted by a cascade of clouds and drizzle. After an entire week of gorgeous sun, the rain decided to finally make a stop here in T-town. Since it wasn't pouring, I figured it would either start pouring and I'd come back home, or it would eventually clear up. I decided to go for it.
It spit on me the entire time, and I was surprised by how great I felt during the run, rain and all. Credit goes to an awesome playlist: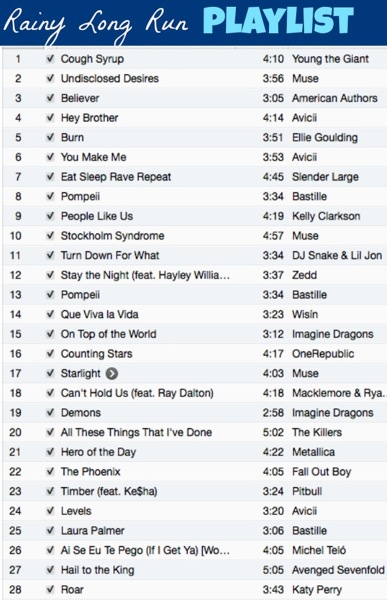 and the CW-X pants. They help support my knee, and I've found that they also help with post-run soreness. I don't feel sore at all today.
Usually I HATE running in the rain -especially when my shoes and socks are soggy- but it was kind of refreshing. I finished the 9 miles, came back home for a quick shower, and we all went out to celebrate Kyle's birthday with breakfast.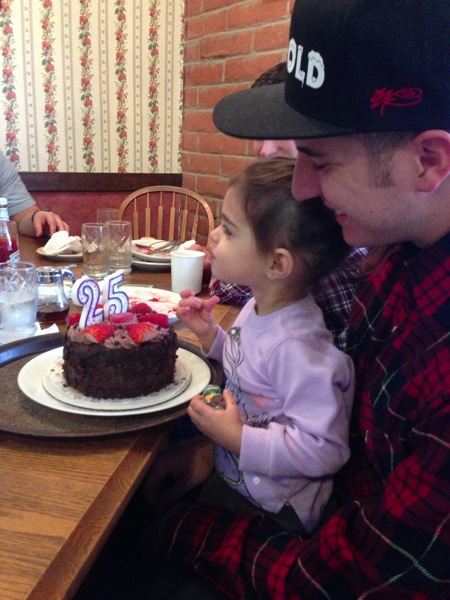 The best <3
Here's what's on the tentative menu this week:
-Lots of recipe testing! I have 40 new recipes I want to go through this week (+ distance testers helping with an additional 20!) so I've already enlisted some friends to come over and pick up the goods.
-Plan and prep:
Amazeballs (and flavor variations)
Chop veggies for salads
Make Paleo bread
Make shredded chicken
Fitness-wise, I'm going to be testing out the Winter Shape Up Week 4 workout. It's pure cardio! (It's going to be INTENSE to say the least…)
If you're following the challenge, be sure to check in tomorrow morning for this week's workout video, form cues and giveaway!
Here's the schedule for this week, which you can shuffle around as needed.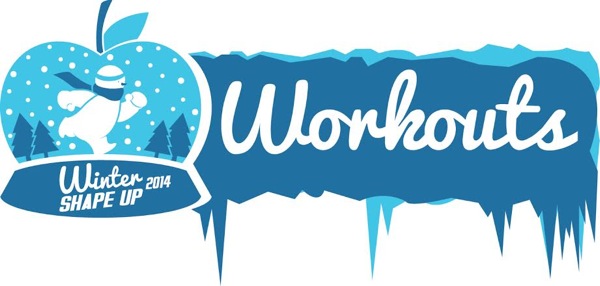 Are you watching the Superbowl today? Making anything fun?
Outdoor workout in the rain: love it, or loathe it?
Hope you have a wonderful day <3
See ya later with some weekend pics!
xoxo
Gina