I cheated on my high school last night.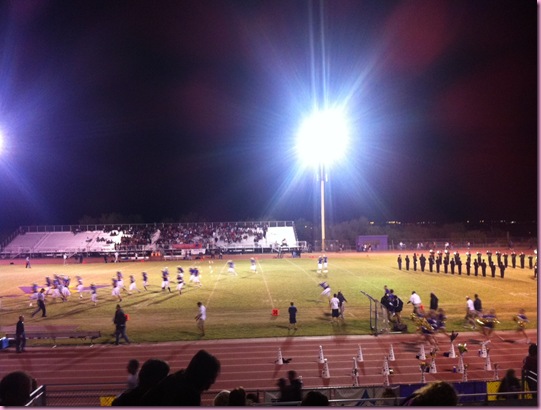 My bro, the Pilot and I met up with the fam (cousins, aunts, uncles, parents, nana) to watch my little bro's football game. He plays varsity (and is only a freshman- impressive stuff!), for my alma mater's rival school.
So there were Kyle and I, sporting the "other team's" colors to support the bro, who played amazingly.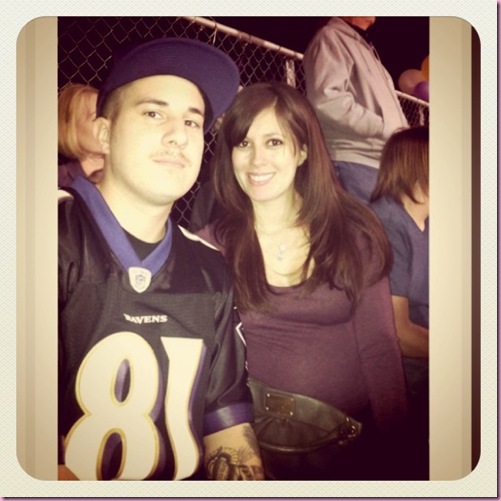 Going to a high school football game as an adult is wayyyy different than going in high school. It was nice to enjoy the game instead of worrying about making sure all of the signs and banners were ready to go and fundraising [student council nerd].  I did sing my high school's fight song when the band came over to our side, though 😉
I don't have a fun dinner to show you, since the last three meals of my life have been breakfast-related.
Eggs and millet bread with almond butter and jelly for late-afternoon meal: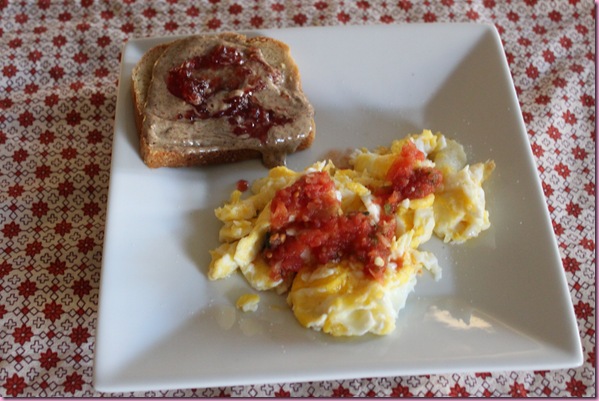 brown rice cereal before bed
and this morning, some pumpkin protein oats.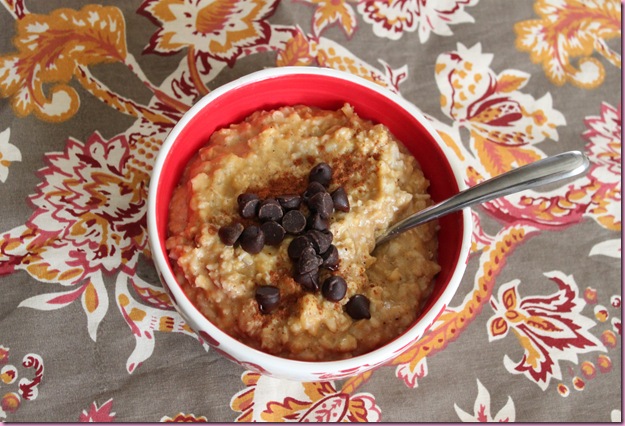 -1/2 C oats
-1/2 C pumpkin
-1/2 scoop Sun Warrior
-almond milk to thin it out
-Cinnamon, nutmeg and stevia
-Chocolate chips for *garnish*
*A few people have asked about when to add the pumpkin to the oats. I add it when the oats are pretty much finished cooking and turn the heat down- otherwise they'll splatter
I'm off to a long and favorite day of teaching! Buff booty, cardio + weights, and ZUMBA, with some assisting and weight room shifts in there. Should be a good time 🙂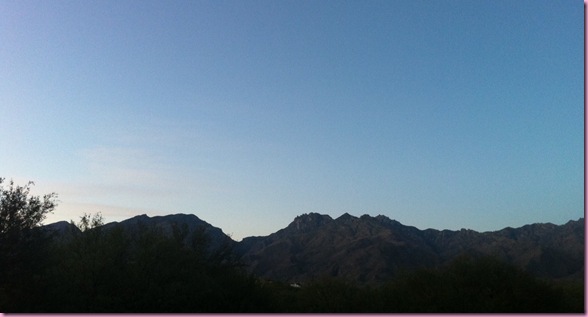 Enjoy your Saturday and I'll see ya later with a Family post!
xoxo
Gina
*Thank you SO much for voting in the Shape Blogger Awards- looks like the little blog took the lead! I'm so thankful to all of you for reading and making this online space as fun and amazing as it's become. It would be so boring without you, and I'm grateful every.single.day to be able to do something I enjoy so very much <3 Love you guys.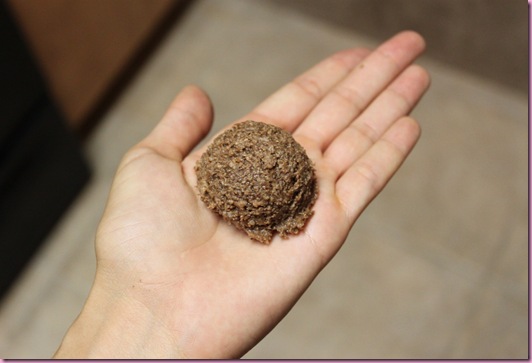 [I'd like to give a roon and a hug to all of you]
Something to think:
"Sometimes your joy is the source of your smile, but sometimes your smile can be the source of your joy."

-Thich Nhat Hanh
Something to do: Halloweekend AB Burner!
[As always, check with a doc before making any fitness changes]
Add this one in after a cardio session, or randomly during the day for a little toning boost. Repeat if you're feeling a little spunky:
–Frog crunches- 25

-Hanging leg raises (or supine leg raises)- 25

–Circle obliques (almost all the way down the page, in the pink top, thumbs into chest. Rotate torso off floor in a circular motio, targeting the obliques) – 25 each direction

-Rotational spider plank- 15 total reps