Hi friends! How's the day going? Thank you so, so much for your wonderful comments, tweets, emails and texts about the launch of "HIIT It!" It's an exciting day, and so thankful to all of you.
This weekend was a fun and relaxing one, with lots of time spent outside. Sunday afternoon, we decided to hit up the Hillcrest farmer's market.
It makes me laugh to think that in Tucson it was hard for me to keep succulents alive, and here, massive ones burst out of the sidewalks.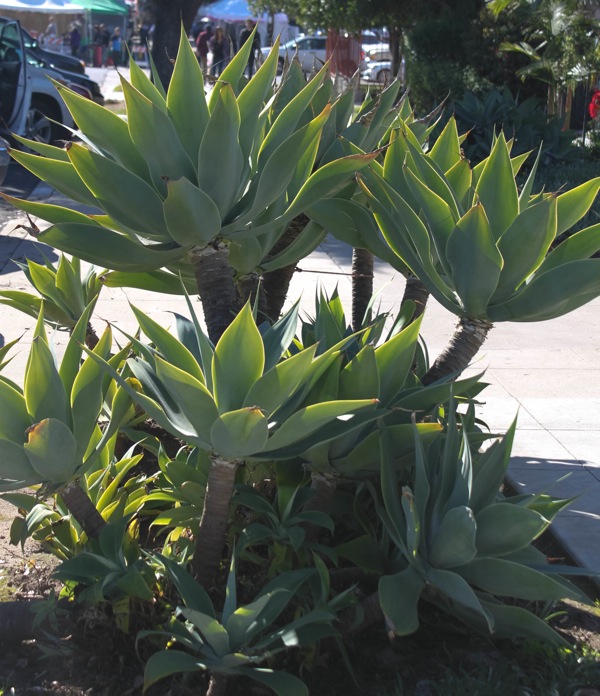 The farmer's market was packed as usual, and they have an incredible selection of vendors: produce, mushrooms, art, candles, genie pants (!), green juice, almost any international food you could wish for, seafood, desserts, and flowers.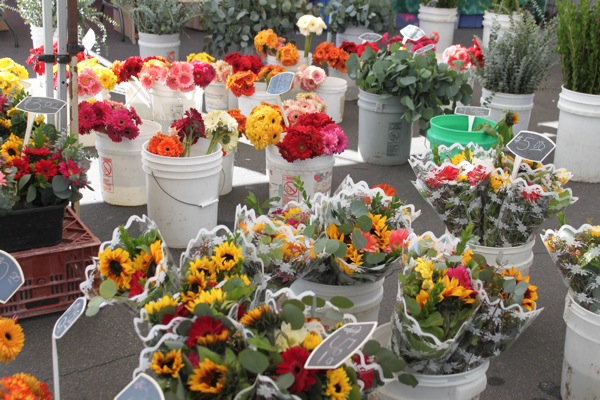 Liv requested one of these: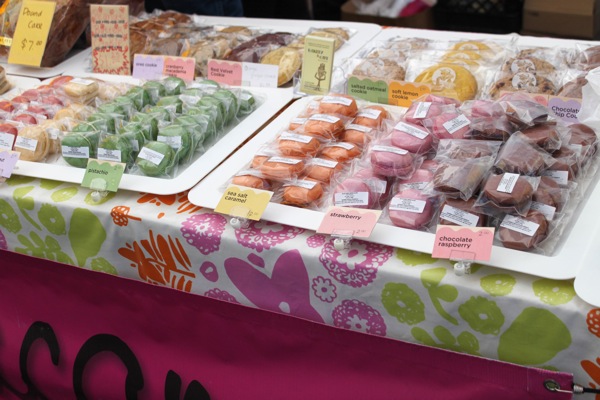 and we also shared a green fix smoothie. By "share," I mean she left me about 10% of it. 😉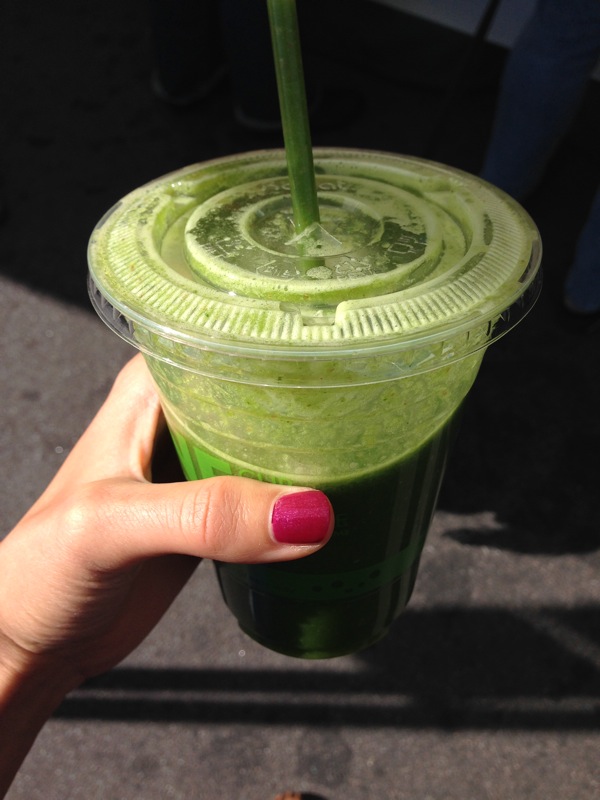 While she was drinking the smoothie, I was enjoying sips of this spicy watermelon juice that the Pilot picked up.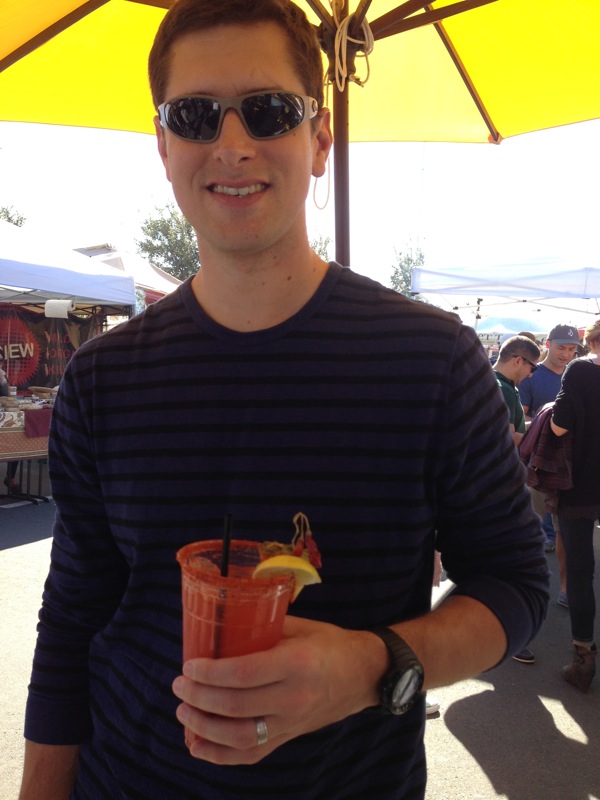 And I got something that is probably in my top 5 street food list: THE BITCHIN' BOWL. (<— that's really the name of it)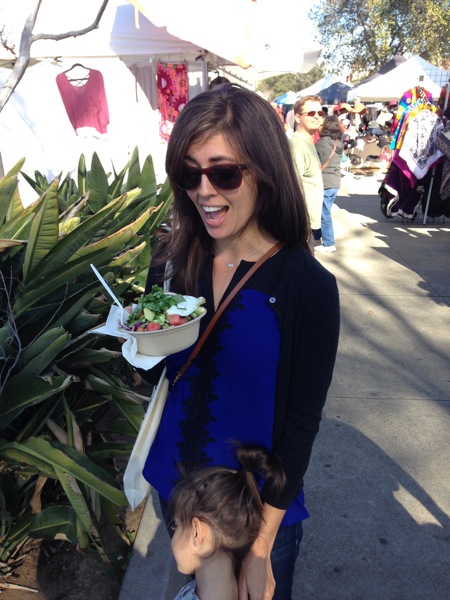 There is a vendor at the market called "Bitchin Sauce" which is an almond-based savory sauce. They have a ton of flavors (garlic, chipotle, cilantro, classic, etc.) and also have bowls, which include brown rice, black beans, tons of veggies, and of course, lots of Bitchin' Sauce. I got the standard bowl (brown rice and black beans) with everything (cabbage, jalapeños, green onion, cilantro, tomatoes and avocado) with chipotle sauce and an egg on top. IT WAS EVERYTHING.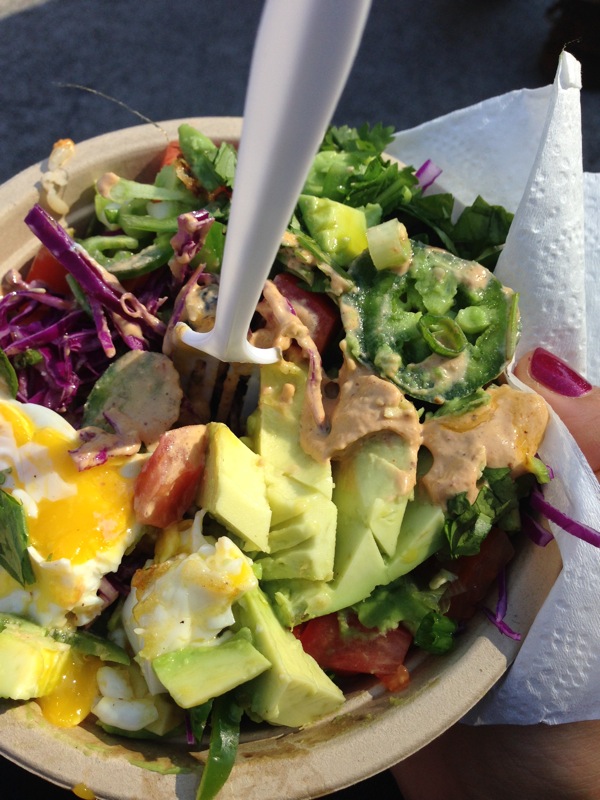 What did you do this weekend? What's your favorite farmer's market find? I love that the Tucson market has prickly pear popsicles.
Time to get ready for spin! See ya in the morning with an INSANE protein candy bar recipe.
xoxo
Gina