To buy a hefty hunka goat gouda.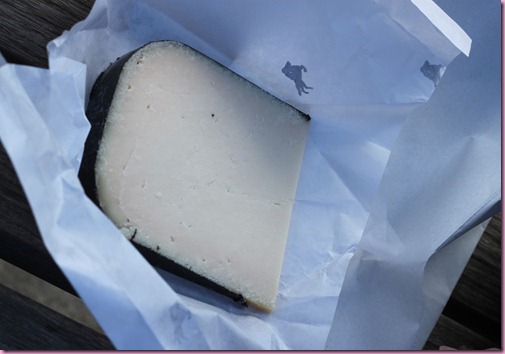 Hi friends! How's your day been?? It's been lovely over here in San Fran.
This morning, Michelle and I went to the first session of the Foodbuzz conference to watch Tina (who did amazingly), grabbed some oatmeal and coffee from Bizzle,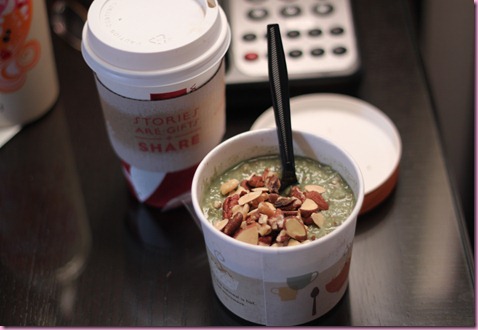 (I added half a pack of Vega and nuts to my oats)
and then went to check out the Farmer's Market in the Ferry Building.
It was my idea of heaven.
Fresh herbs, flowers, nut/nut butters, cheeses, and any vegetable or fruit you could wish for:
We shared a vegan pumpkin donut: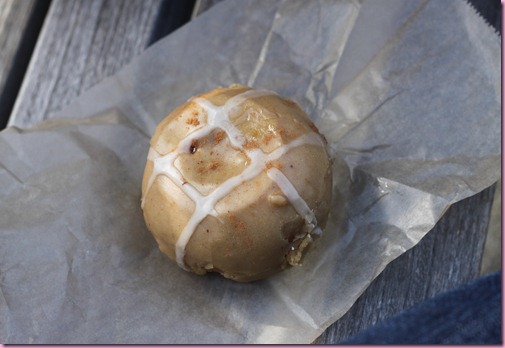 and a giant wedge of the best goat gouda I've ever tasted, from Cowgirl Creamery.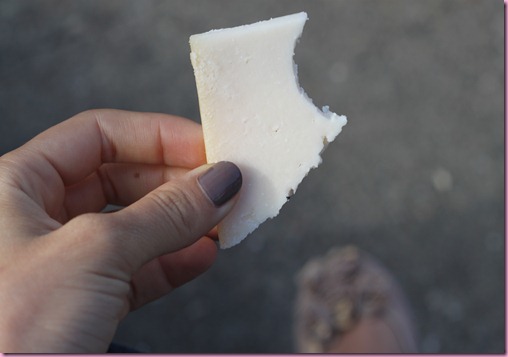 It was smooth (not grainy in the least), salty without being overwhelming and absolutely lovely.
I also bought a pound of soft, caramely medjool dates to send to the Pilot– he loves them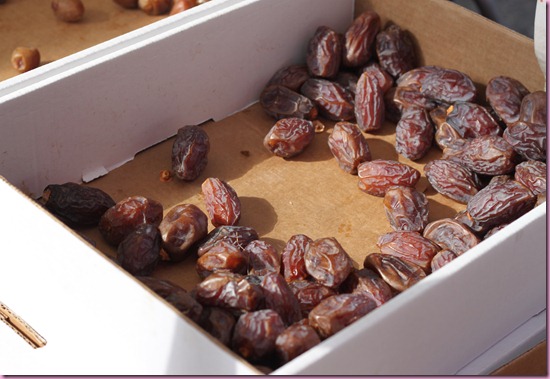 After the Farmer's Market, we stopped to buy a dress for me to wear tonight (since the Rent the Runway one is a disaster- I'll take a pic for you guys) and then went to the Tasting Pavilion, where Foodbuzz had an incredible array of food, wine and cooking demos set up.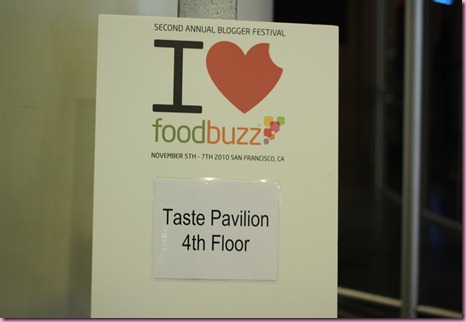 I had a small glass of wine and some taster bites of different things- nothing too crazy since I had to do my Nature's Pride demo for goat cheese-stuffed mushrooms.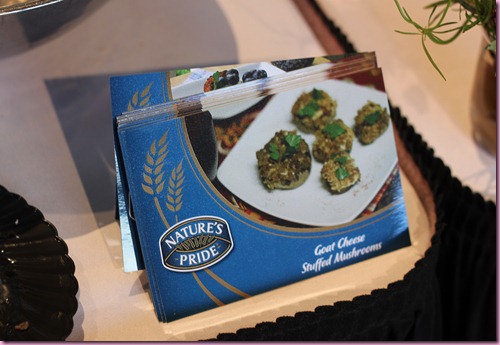 They had all of the ingredients set out for me: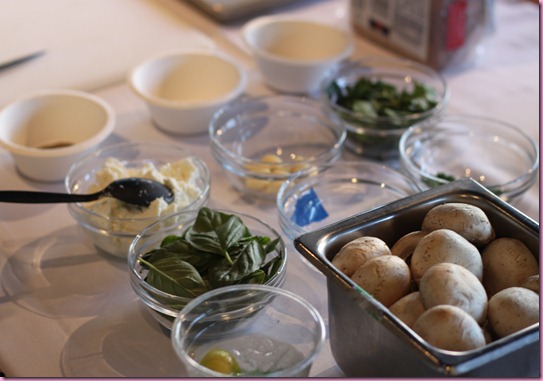 and a fun apron to wear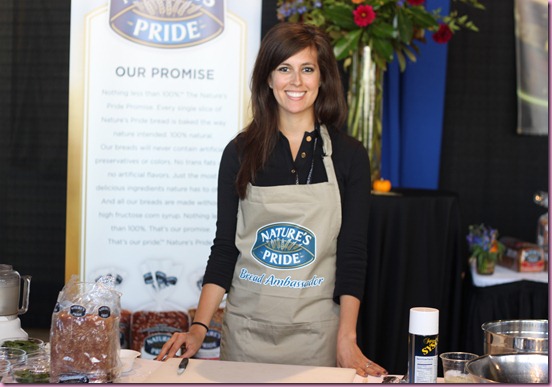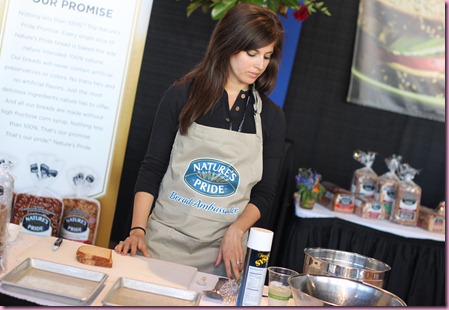 When the presentation started, it was a lot of fun and so laid back. A fellow blogger was making a chipotle mayo aioli BLT sandwich at the station next to me, so the Nature's Pride rep acted as MC and asked us questions while we created our recipes.
When we were finished presenting, they brought out trays of our food that the caterers provided so everyone could have a taste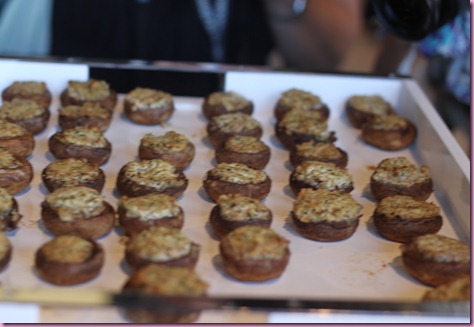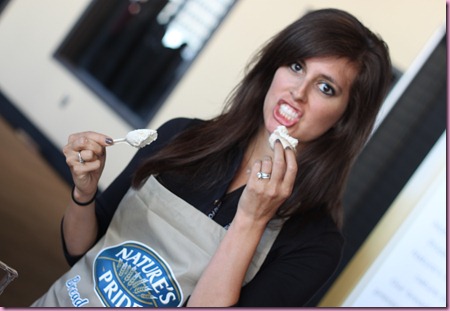 Thank you so much to everyone who came by to watch and say hello while I was presenting

It took the nerves away… along with that initial small glass of vino
Also, holler (and thank you) to my beautiful friend Meghann, who grabbed my camera and took photos for me.
After my presentation was over, we walked around a little to talk to blog friends, and then watched Kath present her stuffing recipe for Electrolux.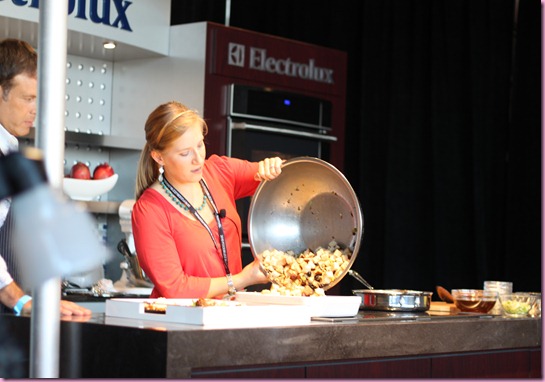 Her presentation was awesome and the stuffing smelled like foodgasms

Now we're back at the hotel, chillaxing until it's time to get ready for the gala dinner tonight.
Have a great evening <3
xoxo,
Gina
Disclaimer: I won a contest to be a Nature's Pride Ambassador by submitting my goat cheese-stuffed mushrooms recipe awhile back. By being selected as an Ambassador, Nature's Pride was so generous to fund my airfare and hotel costs for this weekend.