(What I was lacking in the brew, I made up for in food)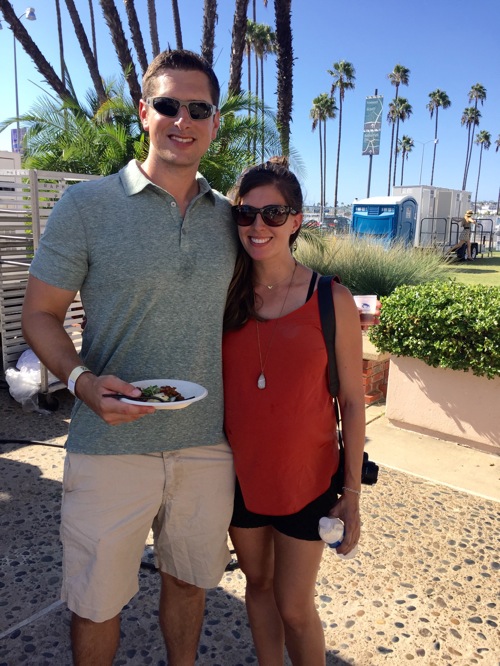 Hi friends! How's the day going? I'm so happy you enjoyed the recipe this morning! Let me know if you give it a try. I'm excited we have more in the freezer for a little afternoon pick-me-up today.
We are recovering from an awesome weekend, which was packed with outdoor activities, a swim playdate, gym time, errands and the usual Sunday chores. If you count baby on the way, the dog-to-human ratio was equal, because we dogsat for our cousins. Maddie and Chloe spent the long weekend with us, and we had so much fun with two extra pups running around.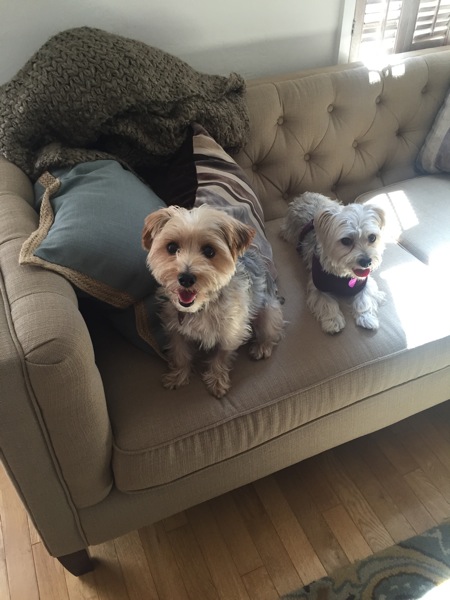 So much fun in fact that the Pilot and I were like, "We could TOTALLY get another dog." because M&C are fully-trained and were so easy to watch. Then we remembered the potty training and all of the work that comes with raising a puppy and we were like, "Maybe we'll wait a while/"
Bell and Caro were so excited to have their cousins around!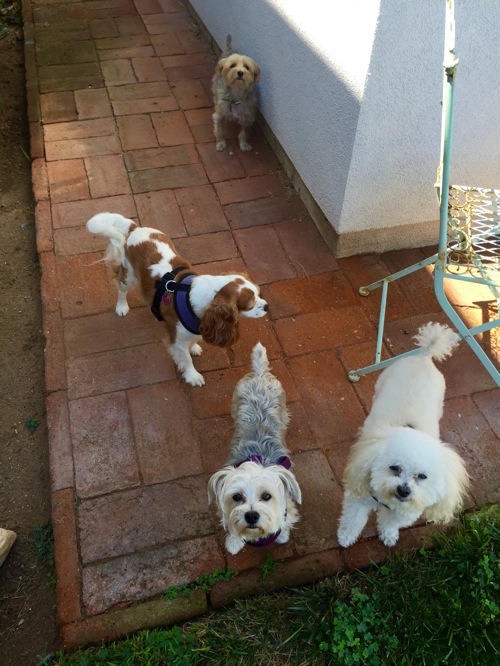 It can get a little lonely begging in the kitchen all by yourself. 😉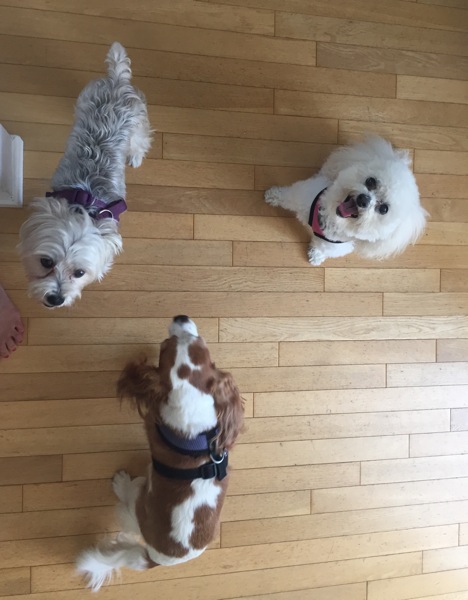 Saturday afternoon, the Pilot and I had an awesome day date since we were invited to check out the inaugural Brew and Food festival. It was set at the downtown waterfront park, which overlooks the bay and is absolutely beautiful. (Side note: they have an AWESOME park and splash pad! I can't wait to take Liv.)
The park was lined with tents from 70+ local breweries serving 200 brews, live music, and culinary creations from executive chefs representing some of San Diego's best restaurants. Basically, it was foodie and boozy heaven.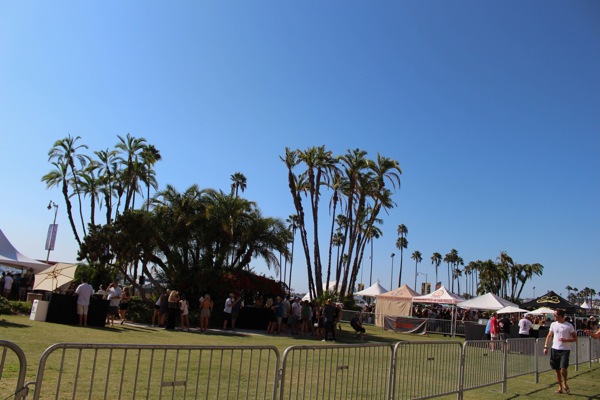 (I drank H2O but next year I will be back so I can fully partake. The Pilot took one for the team and drank for two.)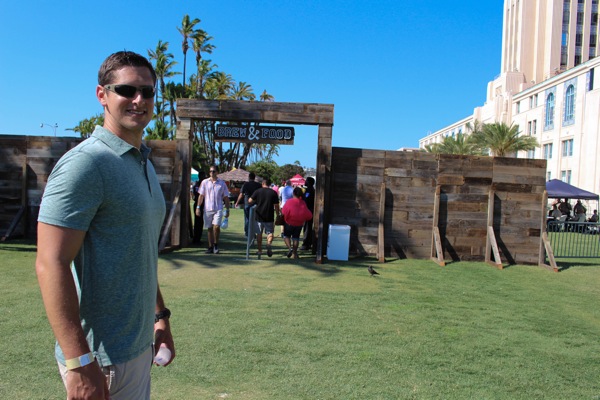 It was interesting to talk with the various vendors and learn more about how each beer is produced. Everyone got a small glass, which you could have filled at the 70+ tents at the festival.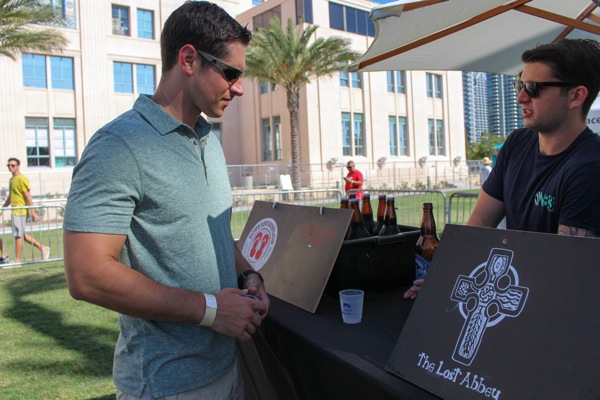 They also had awesome live music,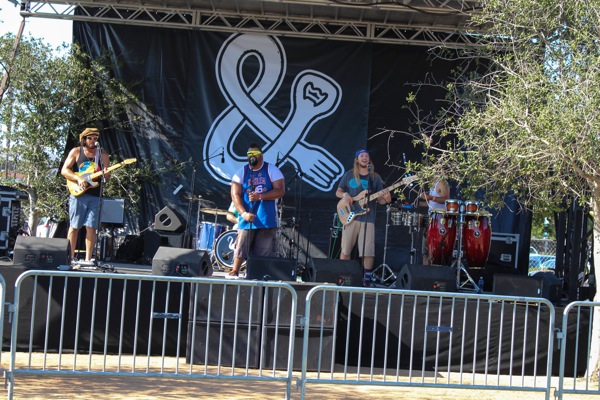 food trucks,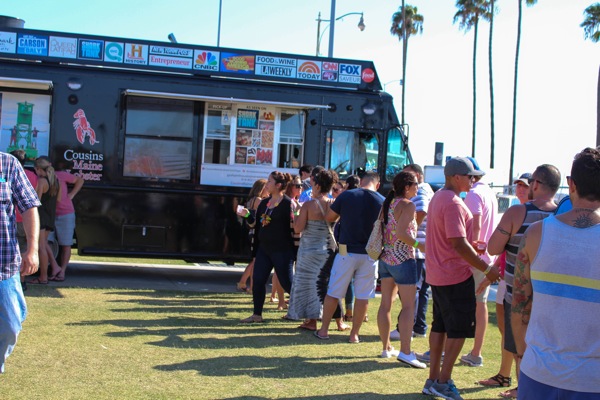 (this one, Cousins Maine Lobster, has been featured on Shark Tank and the line was INSANE)
and culinary creations in the Mad Craft VIP area.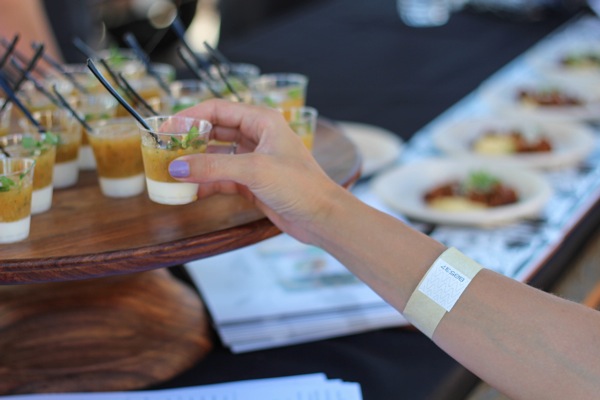 (Tomato and melon gazpacho with goat cheese panna cotta)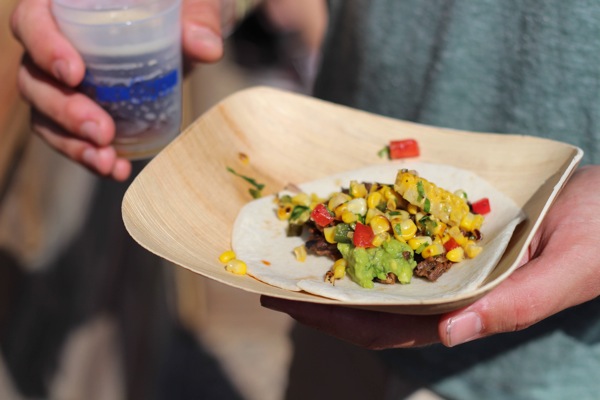 (Short rib taco: Slow smoked short ribs, habanero molasses BBQ, grilled corn relish, guacamole, chipotle sauce)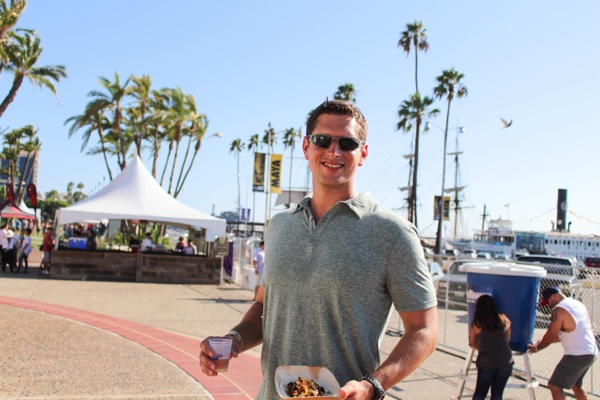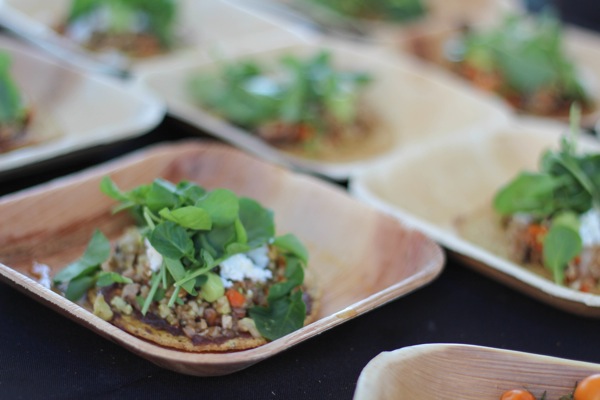 (Summer vegetable tostada: Fresh summer vegetable tostada featuring local ingredients from throughout San Diego and flavors of Baja with a touch of heat in the chipotle jam.)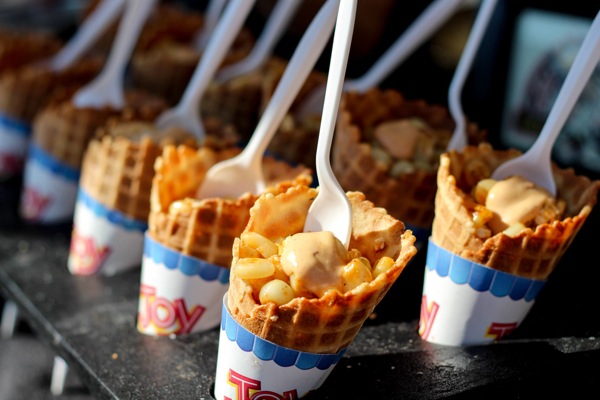 (Mexican corn cone: Giant Aztec corn,chili lime butter, cotija cheese, cayenne pepper, chipotle aioli, cilantro, in a waffle cone.)
I never would have thought to serve savory dishes in a waffle cone, but the slightly sweet was the perfect complement to the spicy corn. It was SO good. Also, it made it very easy to carry around and eat.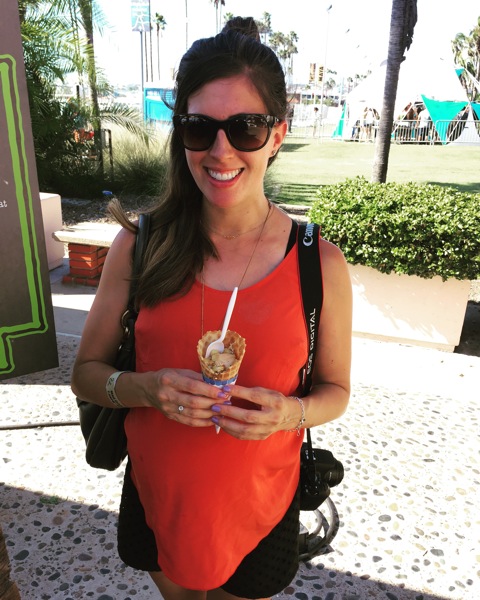 They had a lot of unique food vendors, like this booth where you could buy a pretzel necklace on one side, and local chocolate on the other.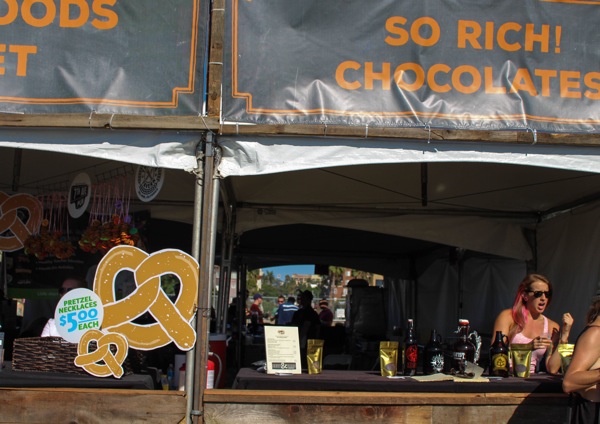 I thought this dancing dome was so awesome. You picked up a pair of headphones and chose whatever station/music you wanted to listen to. Everyone in the dome was dancing, but they were all dancing to totally different music.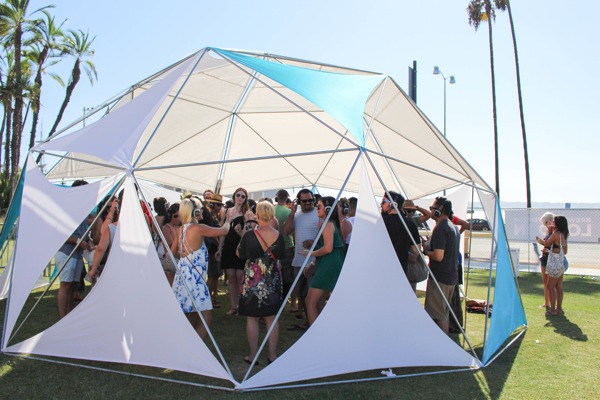 It was an amazing time, and we definitely hope to return next year!
Tonight, the we're hitting the gym and making shrimp pad thai at home. After last week of no TV, I've been working on catching up on So You Think You Can Dance.
Hope you have a lovely night and I'll see ya in the am. <3
xoxo
Gina
Newsletter friends: I'm putting the finishing touches on your Squatember calendar. I should have it out later today, or tonight at the latest. I'll be posting squat challenges on the blog all month, too!