weekend things + happy birthday, pilot
Hi friends! Happy Monday!! I hope you had a wonderful weekend.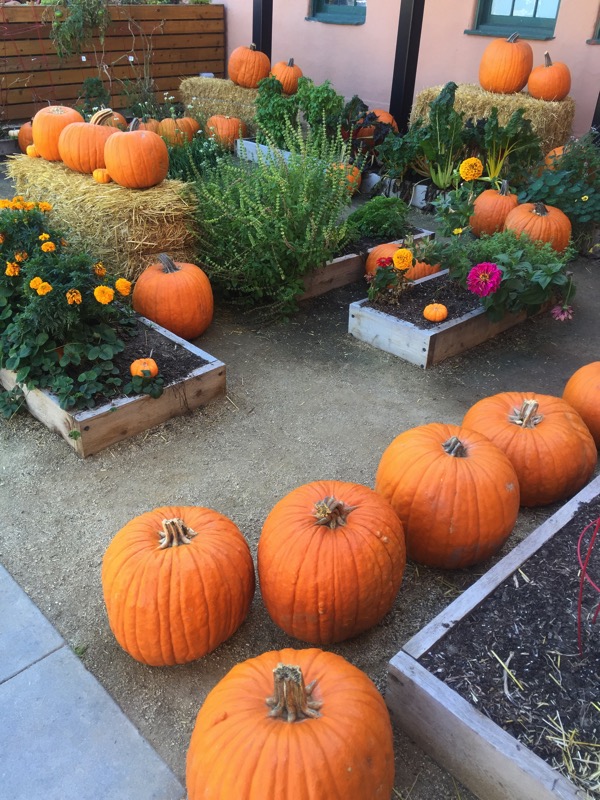 (Loving the pumpkins at the Liberty Station Market. I run up to them joyfully in my Hunter boots, latte in hand. #basicfallobsessedpumpkinlover)
It was a fun and relaxing weekend, filled with delicious food, including this
gluten-free goat cheese and veggie pizza at the LOT: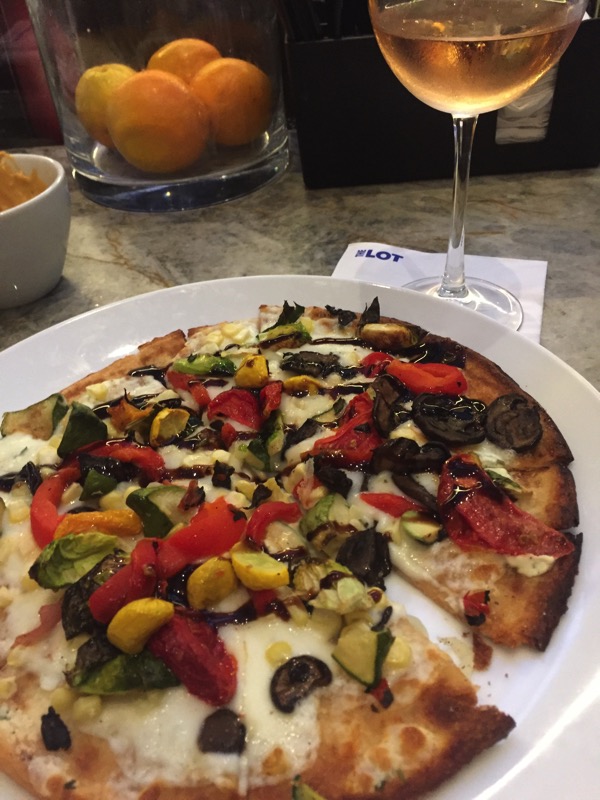 (though I will say I think corn on pizza is a strange choice haha)
and chicken pho from OB Noodle House.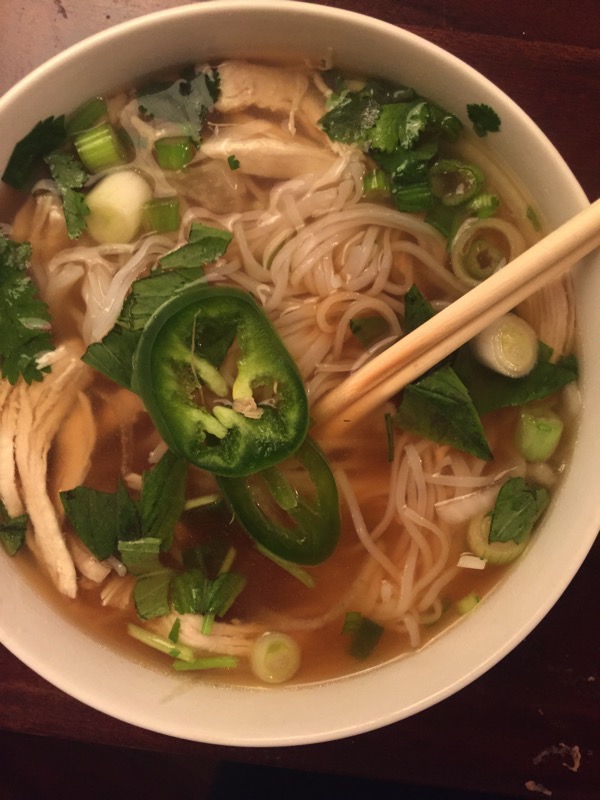 Workout-wise, it ended up being a pretty busy weekend. I subbed two barre classes and took an Orangetheory class. I was moving a liiiittle slowly after our late night on Saturday, but was so glad I went. Since I was sick with the weird cold-virus-thing last weekend, I hadn't taken a class for two weeks. It felt so good to be back, and oddly amazing to run. The treadmill sections were short and intense -I dread the longer endurance days- and it was a great mix of moves.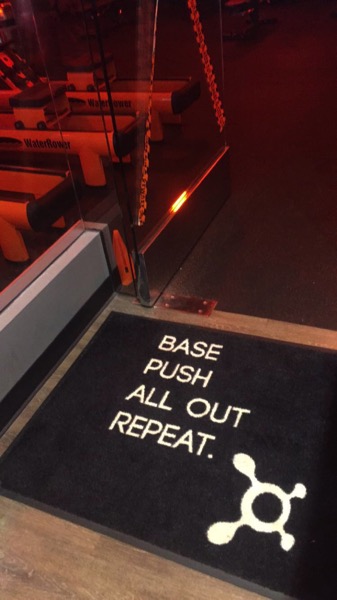 We also took the girls to the zoo! The Pilot has been a bit under the weather -I thought he was going to miss this one, but sadly, P and I infected him- but was feeling up to getting some fresh air and walking around with us.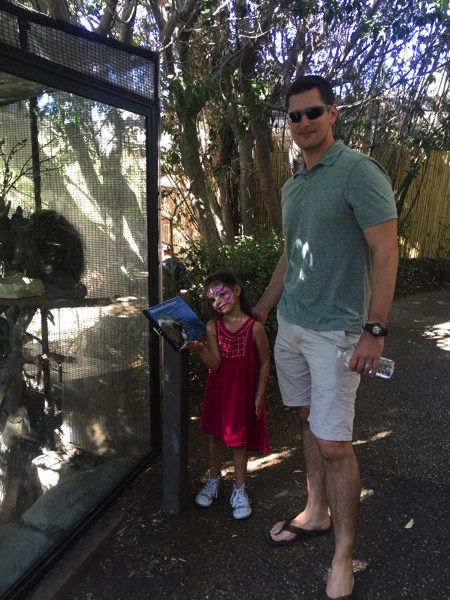 I can't believe this little noodle is going to be ONE on Wednesday. Someone hold me.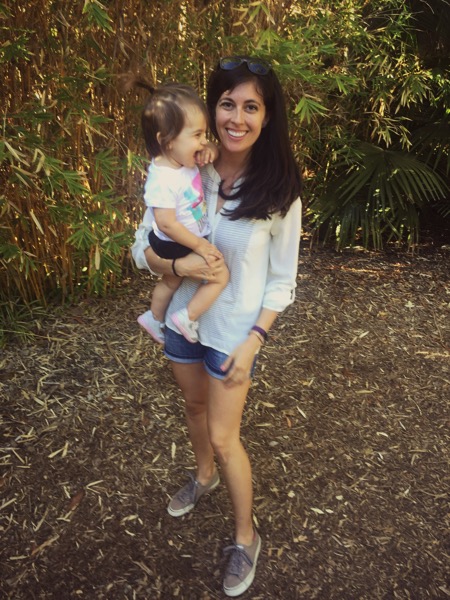 Liv was so excited to get her face painted,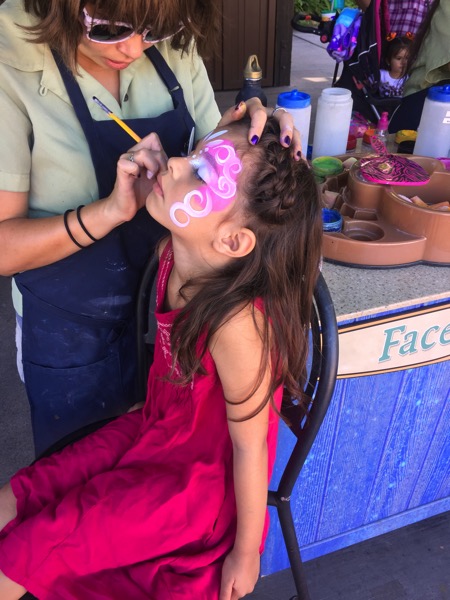 P was stoked to play on the hippo statue again,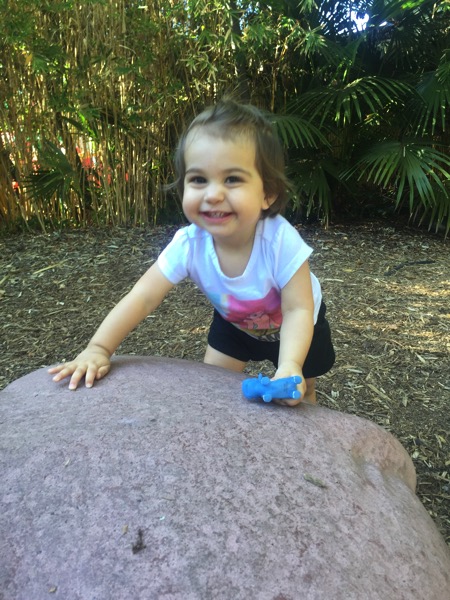 and I was ready to faceplant into a giant bag of kettle corn.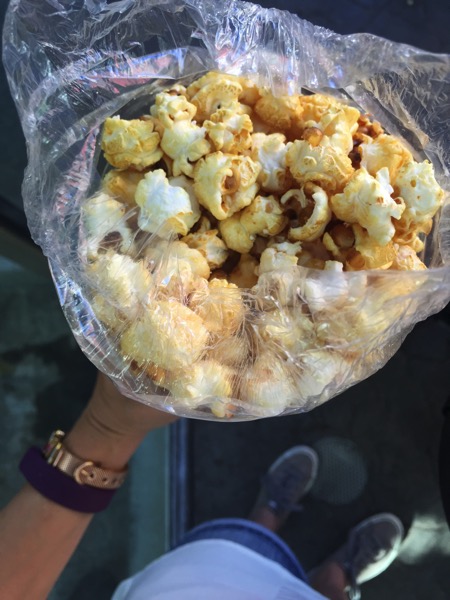 We spent the rest of the weekend catching up on chores and things around the house, enjoyed a double date with friends, and relaxed here at home. I'm still obsessed with Chef's Table and CAN'T BELIEVE I missed the Hamilton documentary this weekend. I totally forgot about it, but have it queued it up the computer, ready to go when I get some time. If you watched it, please tell me everything.
Today is the Pilot's birthday! Last year, we went home after his birthday dinner, enjoyed some dump cake, and I went into labor that night. It's incredible to see how much things change in a year.
Happy birthday to the love of my life.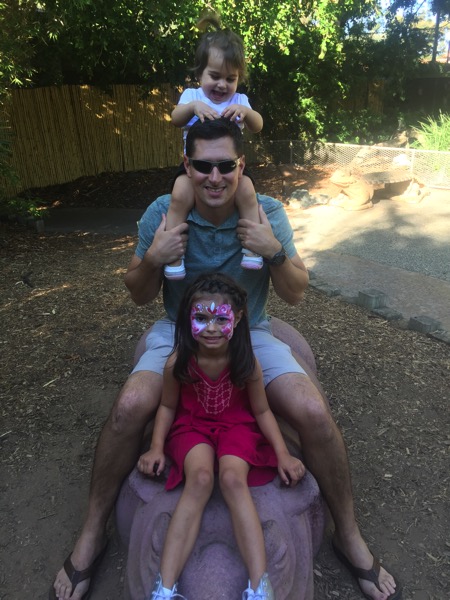 I'm so lucky to have him by our side, and these little ladies are so blessed to have him as their daddy. While Livi is at school, P and I are off to play birthday fairies and get supplies so Livi can help me make a dump cake when he gets home. I'm excited to celebrate when he's off work!
Hope everyone has a happy Monday!
Newsletter friends, be sure to check your email today to sign up for our 7-day challenge. It starts next Tuesday! I'll have some more details up on the blog tomorrow morning, too.
xoxo
Gina