Reader's Request: Does yoga count as strength training?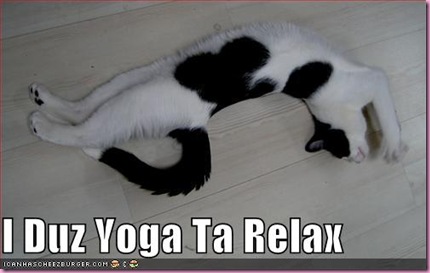 (Source)
For the past few years my workout regimen has consisted of some type of cardio 4 or 5 times a week and strength training about 2-3 times a week.  I recently started practicing yoga regularly and love it!  Anyways, I'm wondering how to fit yoga into my workout schedule.  I have been taking a hot power yoga class once or twice a week.  We do lots of chatarungas, arm balances, warriors, etc…so my muscles are usually fairly sore the next day.  Do I need to take a rest day/day off from strength-training after yoga?  Since my muscles are sore, I don't want to over-do it, but does yoga "count" as strength-training?  I'm just trying to figure out a way to fit yoga in with my other workouts while still building lean muscle and doing enough cardio to burn some fat and calories.

I'd be interested in your thoughts on this since you seem to have added more yoga to your life in the last several months.

Thanks for your time!
Bridget
Hey Bridget!
I thought your email made an awesome Reader's Request because I'm sure it's a question that many other readers have had 🙂
As ya'll know, I love me some yoga.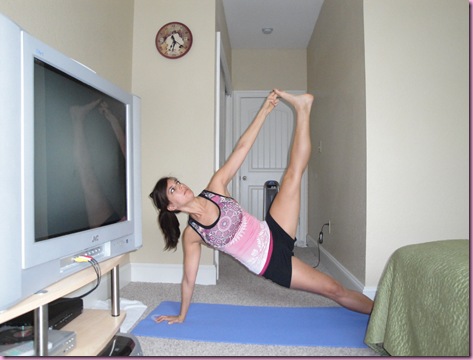 So the question is: Does yoga count as strength training??
YES! The great thing about yoga is that it's an excellent strength and flexibility workout. Every workout routine should consist of a balance of cardio, strength and flexibility components to keep your body is superfit and healthy shape.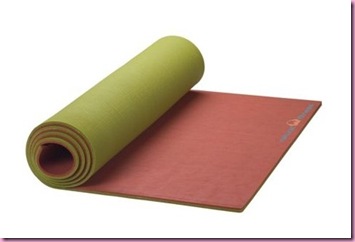 (source)
Can yoga replace strength training?
It certainly depends on the type of class (since a challenging 90-minute power yoga class is different than a 20-minute gentle flow), but my personal answer to this is no. I think that yoga is an excellent workout to combine with a standard weight training and cardio program as it provides a variety of physical and mental health benefits. In most of the yoga moves, you're using your own body weight to perform the movements which is a great strength challenge. You are challenging your muscles, which will certainly make them stronger.
The thing that yoga is lacking is muscle overload (which enables you to build muscle). You want to challenge your muscles beyond what its used to, to keep cruise control from kicking in and enable fitness gains to take place. Doing planks and chatarunga after chatarunga, day after day, and your body will get used to it. Besides holding the chatarunga for longer, the only way to progressively make the exercise more challenging is to add weight. Who really wants to do a chatarunga with a flat weight on their back? 😉
A very cool new thing is Iron Yoga, in which you use dumbbells while performing yoga poses. Though I've never tried it, I think that this *might* be able to act as a weight training substitute, but I'm going to go ahead and say that it's highly beneficial to lift weights in conjunction to a cardio and flexibility routine.
To add yoga into your normal routine, I suggest practicing yoga on a non-consecutive weight training day. I always try to practice yoga either on the same day I work my arms and abs, or a couple of days after my last arm workout.
Here's an example:
Monday
Tues
Wed
Thur
Fri
Sat
Sun
Arms
YOGA
Cardio
Cardio
Legs
Cardio
YOGA; or YOGA
Back and Chest
OFF
Cardio
Hope this helps!
Namaste,
Gina 🙂