WIAW: Plant-based edition
Hi friends! Thank you so much for the lovely birthday wishes (and get well wishes for P) yesterday! I'll share more pics in Friday Faves, but we had an awesome dinner here at the house with family. We ordered Indian food from Saffron, enjoyed a cake from Lovin' Spoonfuls, and I made a giant cheese board. It was nice to celebrate a bit together, especially since the funeral is tomorrow. <3
Making a wish with my best girls: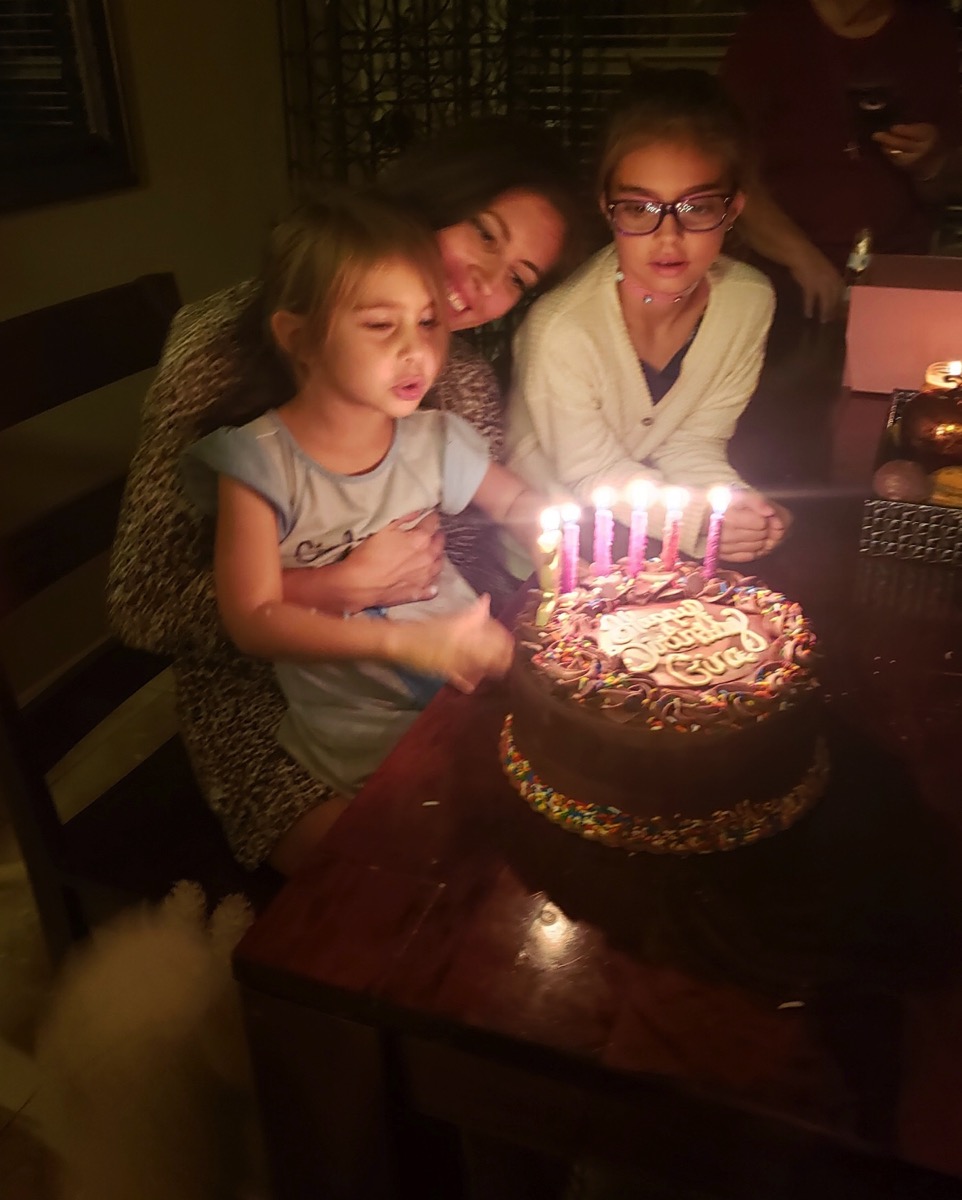 For today's post, I thought I'd share a WIAW post featuring a full day of plant-based eats. My eating style has reverted back to a more produce focus since I started with the gallbladder polyp thing, and while I still eat chicken and fish, there are days that go by when I realized I haven't had any animal-based products at all.
Here's what a full day of plant-based eats looked like recently:
6:45 I wake up and have a a full glass of water and a little snack while I wait for the coffee maker to heat up. Usually this little bite is 1/2 a protein bar, a couple of Enjoy Life protein bites, an amazeball, or some dark chocolate. It wakes me up instantly. 😉
I have an amazeball and make my usual decaf coffee. I usually froth it up with some collagen powder, but today I just have it with some monk fruit and almond milk.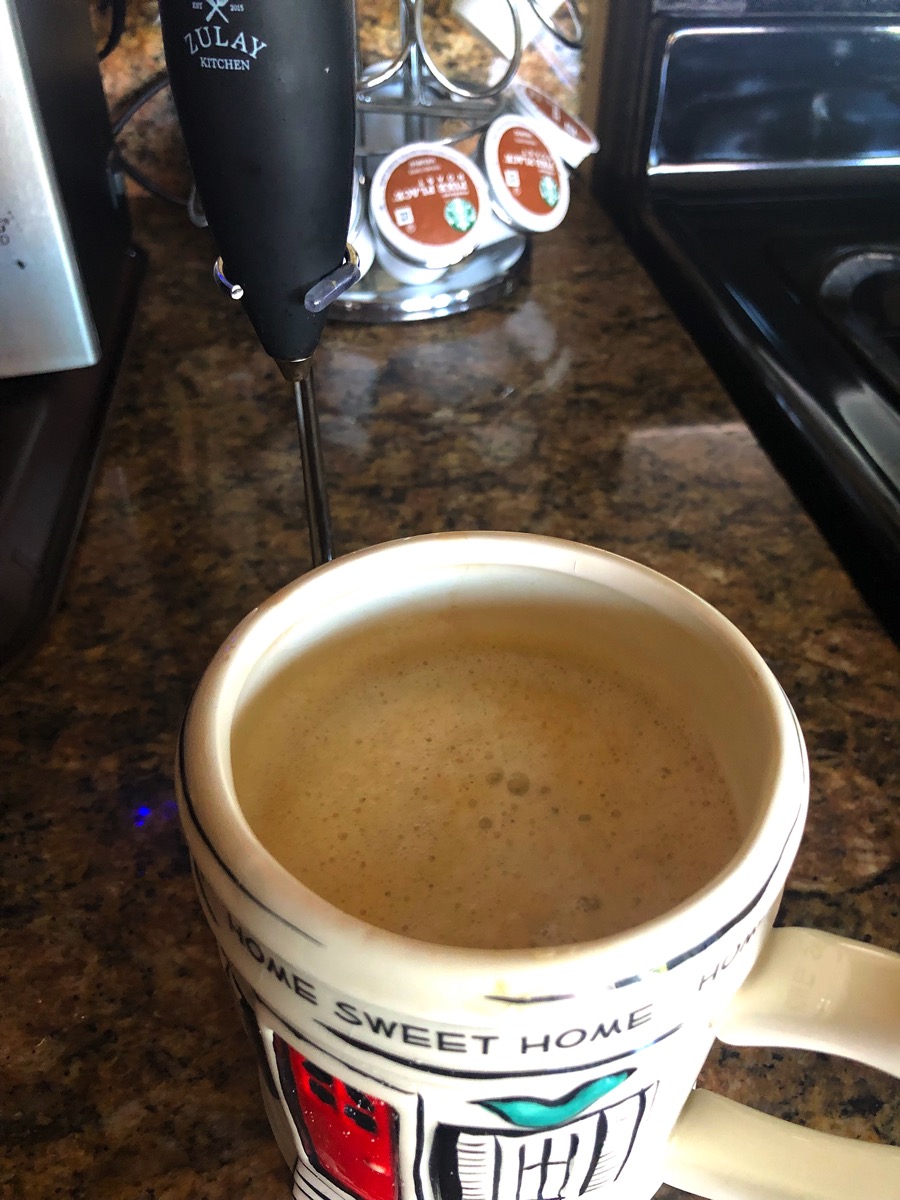 (This is my milk frother! It was about $15 and I use it every day.)
9:00am I'm back home from drop-off and make "real" breakfast. At the beginning of each week, I sauté a ton of veggies to add to wraps, salads, and scrambles. This week, it's bell pepper, broccoli, zucchini, sweet potato, kale, and carrots, seasoned with garlic powder, turmeric, and miso. I serve the chickpea scramble with a dollop of vegan Buffalo sauce from Sunbasket. (I add a fun sauce to our delivery each week and they're always good on wraps, in scrambles, or as veggie dips.)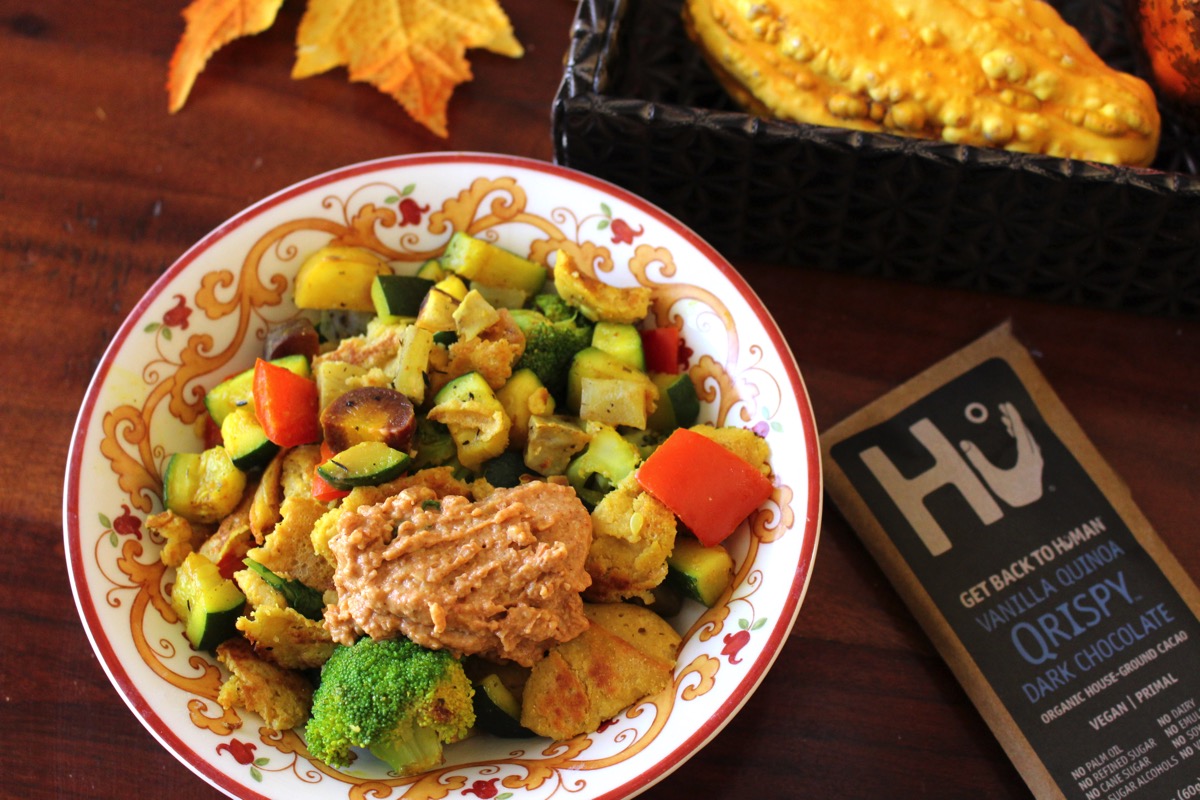 + a few squares of dark chocolate
I take all of my supplements (DIM, adaptogen blend, MitoQ, Vitamin C, Vitamin D, and selenium) and head upstairs to get started on my first block of work for the day.
1:00pm One of my go-to lunches: Trader Joe's cauliflower gnocchi, a Beyond Meat sausage, arugula, spinach, and a little Primal Kitchen Ranch drizzled on top. For the gnocchi, I add it to a skillet with avocado oil and let it cook, flipping occasionally for about 10 minutes. It gets nice and crispy this way! Then I'll crumble in the sausage to brown it, and wilt in the greens. Serve and top with dressing.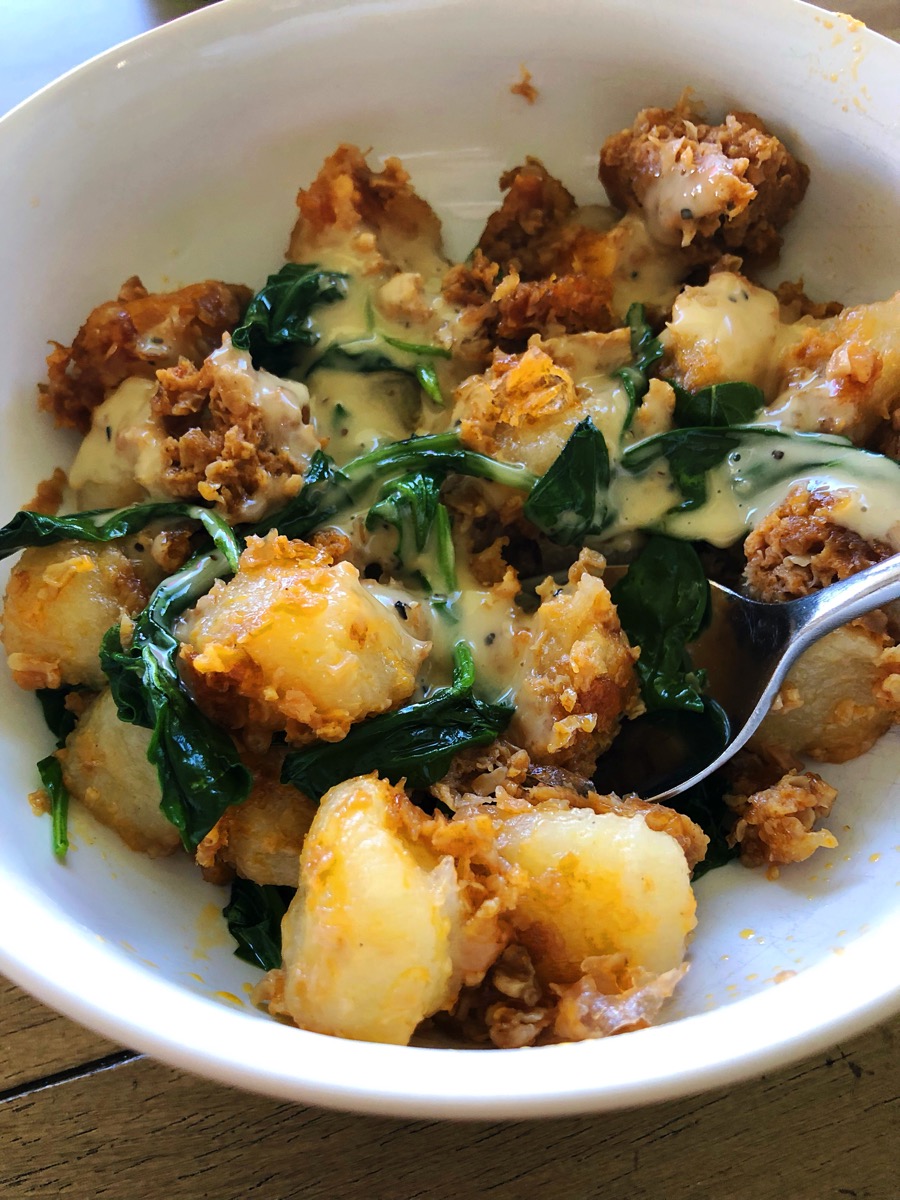 After lunch, I drink some herbal tea while I blast through work stuff.
6:30pm The Pilot is out of town, so I take the girls on a dinner date to Charro Vida. We share some chips with salsa and my entree is the hemp tamales: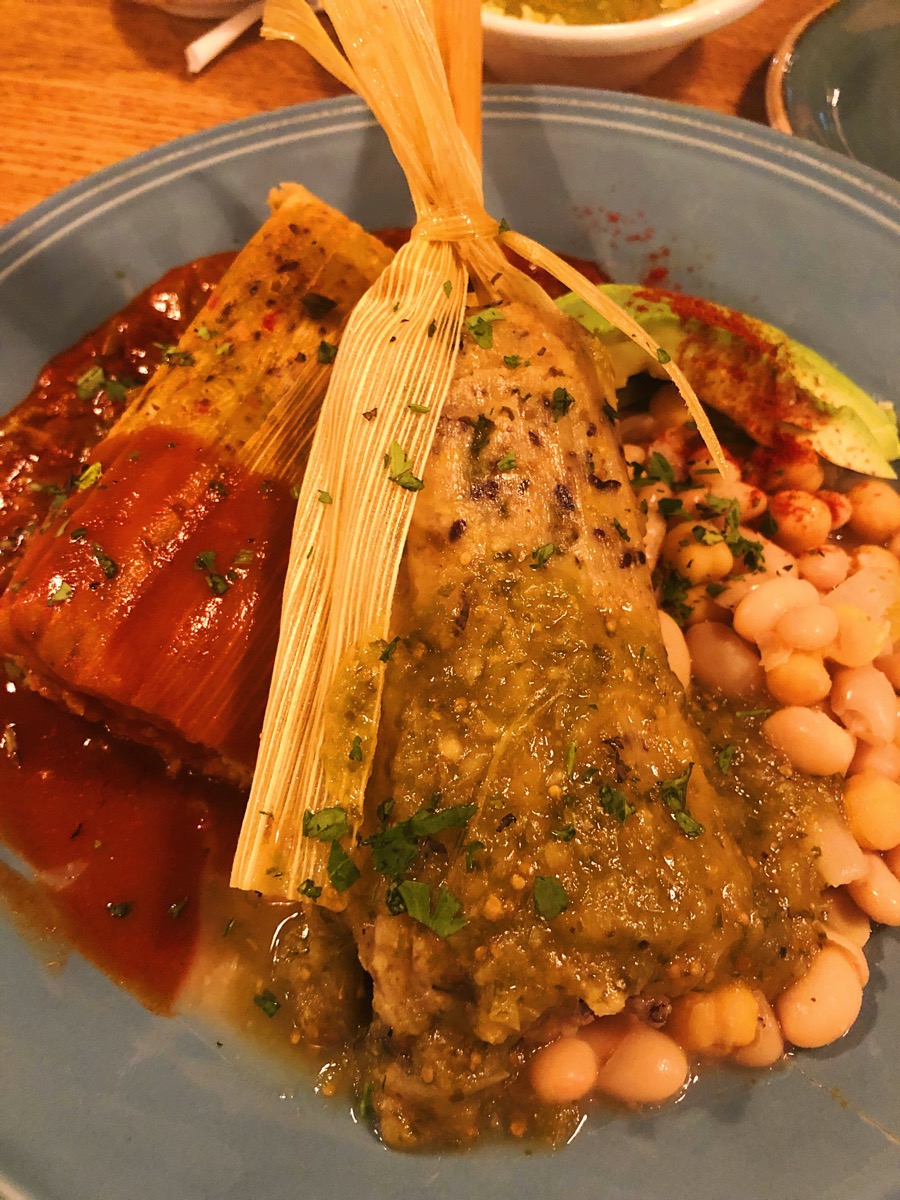 (I eat about half and take the rest home for lunch the next day)
9:30pm Organifi golden milk latte with almond milk while catching up on This Is Us. I'll usually have Four Sigmatic hot cacao (<— order from Thrive Market) or the Organifi gold before bed and it's one of my favorite nighttime rituals. The Organifi has reishi, turmeric, and magnesium, and is so comforting and delicious. The pumpkin flavor is awesome! (I don't have a referral code but I use Shaun Stevenson's – enter MODEL for 20% off)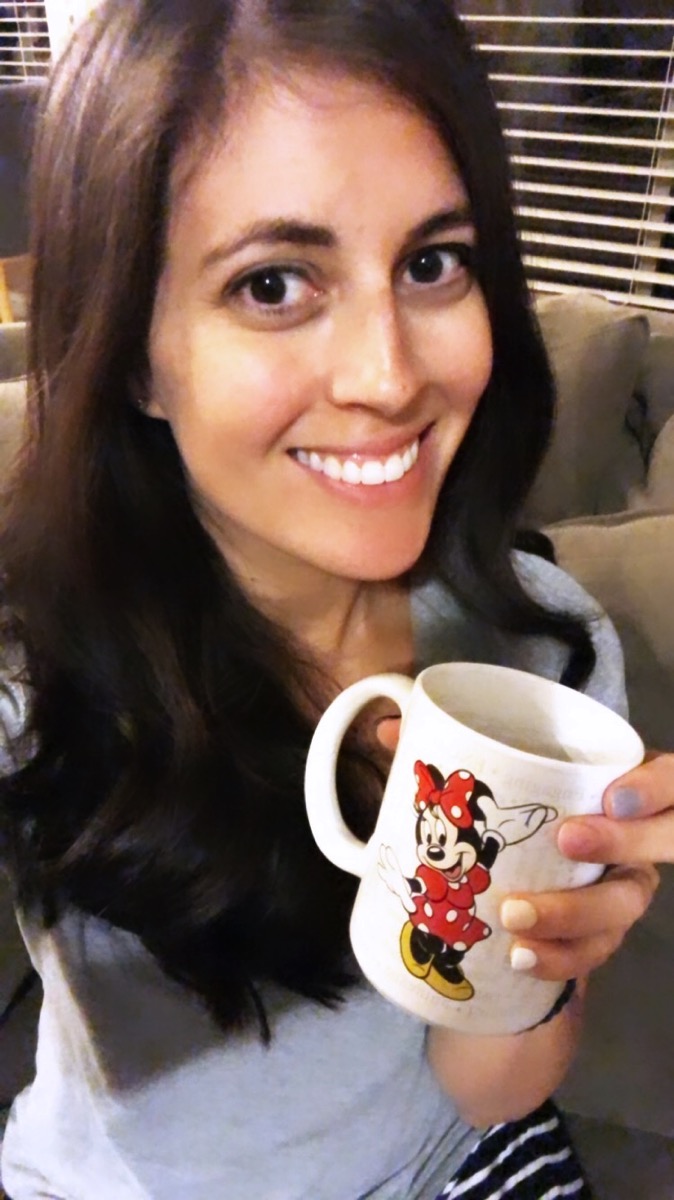 So there ya go! I'm definitely a creature of habit and once I find something I like, I'll have it repeatedly before I'm sick of it and switch onto the next thing. I find that anything I can do out of habit uses less brain power, so I'd rather use the decision making for more important things than what I want to eat for breakfast. I have a handful of staples and tend to rotate between these.
Are you a creature of habit when it comes to food? What are some of your go-tos?
Plant-based friends: any awesome lunch or breakfast combos you've loving?
xo
Gina