Workout transition points
Hi friends! How are you? Hope you had a very happy Saturday! What's going on this holiday weekend? We have 3 glorious days of grilling parties. I'm a fan 🙂
This morning, while I was making the crispies (which the girls loved!), I munched some chia pudding.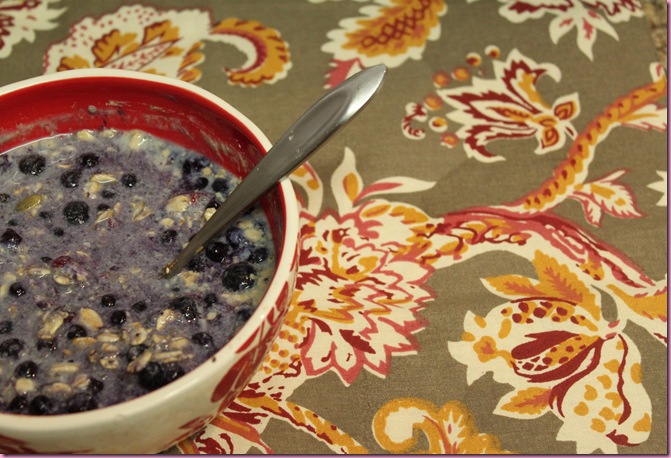 This bowl kept me FULL.. I had to remind myself to eat my morning snack, so I'd have steady teaching fuel throughout the day.
-1/2 scoop Sun Warrior
-2 T Chia Goodness
-1 C almond milk
-1/4 C gluten-free oats
-organic frozen blueberries, heated up to defrost
Packed lunch included a Sunshine burger on Udi's gluten-free bread and a kale salad: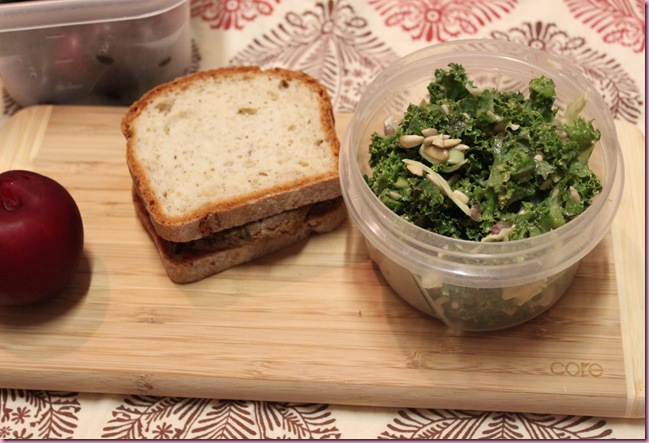 + organic cherries and a plum 🙂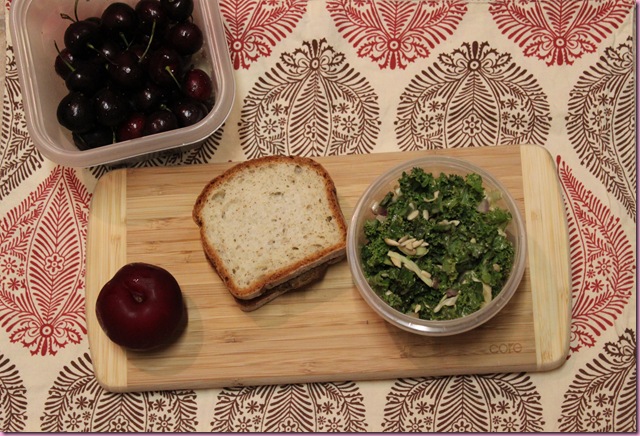 Work today went well- I love Saturday because I teach the most classes, including a really challenging one and get to Zumba my little heart out. During the week, I take Zumba at a local studio, but always enjoy it more teaching 🙂 I also love the fact that I get a hardcore, nice and sweaty workout.
I've written about how my workouts have changed in the past 3 months, and it's certainly been challenging to adjust my workouts to how I'm feeling and the physical limitations that I now have. No more HIIT or Bodyrock (which I was doing consistently before, but feel like it would be too much) has definitely forced me to shift my focus to other types of exercise.
I went through a similar thing last spring when I injured my knee and am sure that many of you are going through similar situations right now.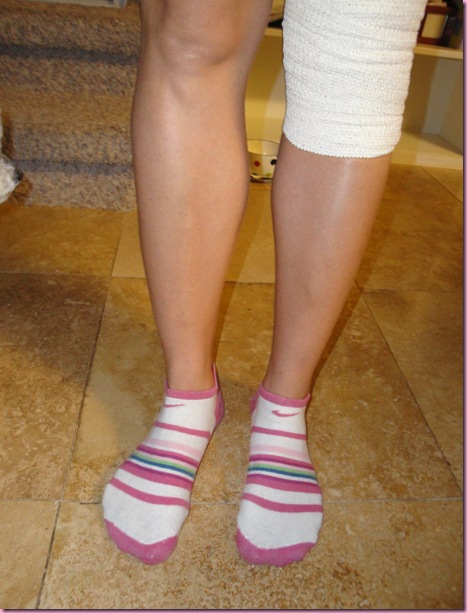 Here are some of my favorite tips for getting through a workout transition point:
–Focus on a type of workout you can do and enjoy. When I was injured last year, I turned my focus to two things: yoga and rest. It was hard to quell the cardio monster, but I knew that I could either rest and heal in the short term, or push myself too hard and be injured for the long term. Some other types of workouts that are usually ok with an injury (depending on what it is, of course) include strength training (while resting the injured body part—if your knee is hurt, you can still weight train upper body and vise versa), swimming (zero impact!), Pilates, yoga, and spinning (again, depending on the injury). If you're not sure, ask your trainer or doctor what type of movement you can still do.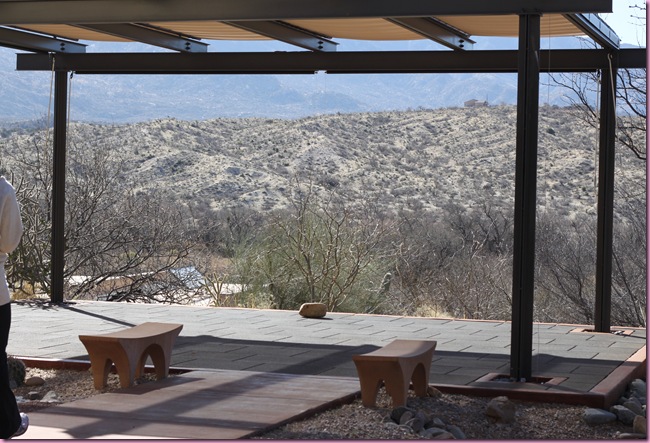 –Write down a goal for when you CAN do your favorite activity again. Are you a runner on temporary hiatus? Think about when your next future race will be when you're healed. The Pilot and I plan on doing the Insanity Asylum DVDs when the gluten-free bun is freshly baked and out of the oven 🙂 Even better: make an inspiration board!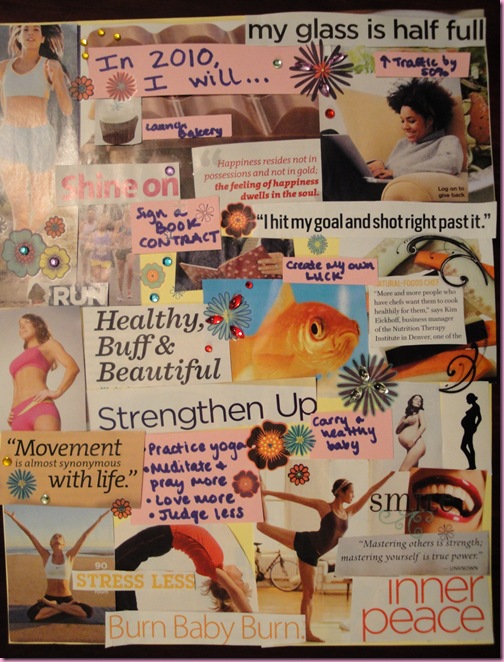 (My January 2010 un-blurred inspiration board)
–Take this time to assess your eats and experiment with health recipes. I have many friends who were injured athletes who maintained their weight the entire time they were injured by focusing on clean eats. When they were healed, it was easier for them to jump back into their favorite activity. This was a challenge for me when I had my knee injury, because my stomach was used to that Friday night pre-long run fuel festival. If you focus on eating whole foods, it shouldn't be a big deal.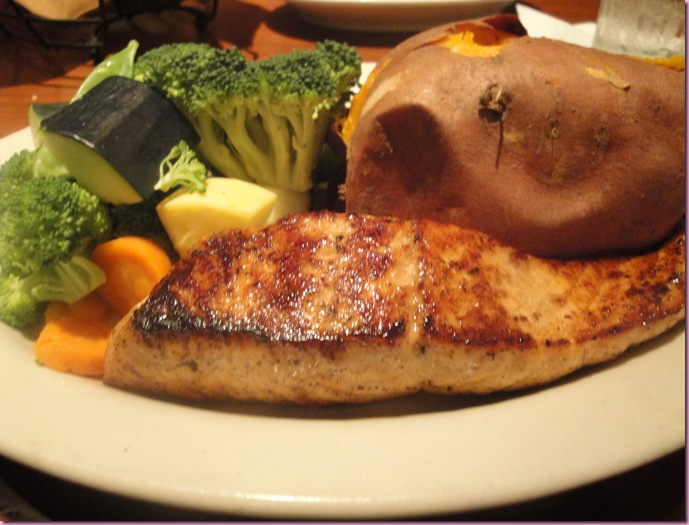 –Enjoy the break! So often we forget to take down time, that an injury or unique situation can remind us that we were running on empty and could use a "refresher" anyway. Relish the fact that you'll get some extra down time and when you're ready to go again, you'll feel mentally rested and ready to tackle your thang, even stronger than before.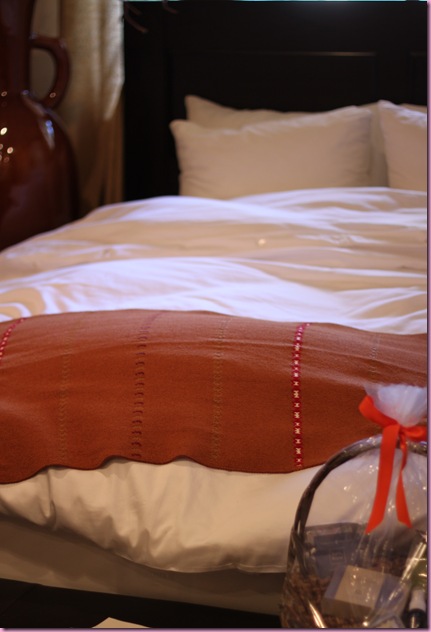 Hope this helps a little!
I'm off to a family party 🙂
See ya in the morning,
xoxo
G
Any tips you would add to my list? Please share 🙂