"You Can't Milk an Almond"
Hi guys 😀 Happy Saturday! Sorry I'm a little late posting… I slept in and had a training appointment 🙂
Last night was so much fun. We met some friends at Creekside Tavern for dinner and drinks. I ate the exact same thing I had last time, but didn't take pics because two of the wives were new and I didn't want to be like, "Hi, nice to meet you, may I photograph your appetizer?" 😉 So I drank club soda with lime, ate shrimp and asparagus and a thousand calamari. They were fried. And delicious 😀
Bfast this morning: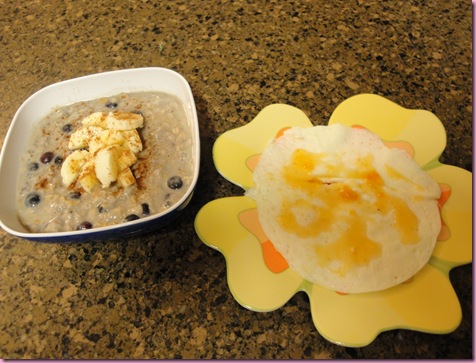 Protein oats with blueberry, maca and bananner: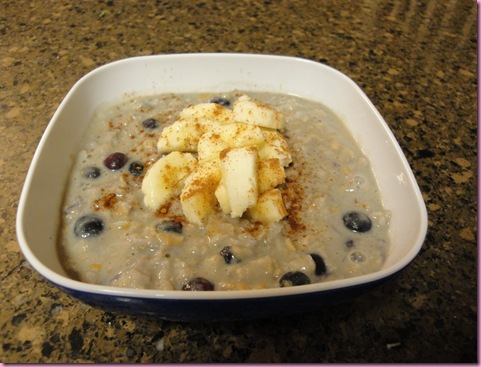 and 2 egg whites with apricot jam: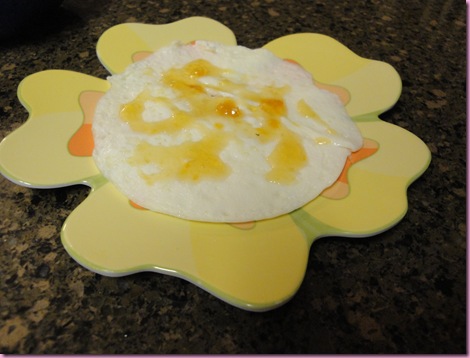 The pilot was complaining because we were out of milk for his cereal, so I told him to have almond milk. His response: You can't milk an almond. Punk 😉 He ate his cereal with the almond milk and didn't seem to have a prob with it…. 😀
Snack: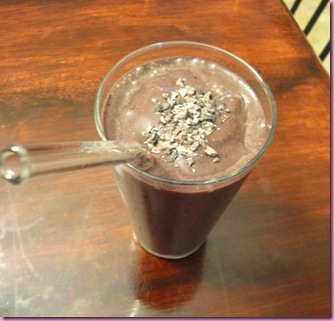 Chocolate Cherry Bomb dot com
Amazin'
The plan for the day:
-Dog park
-re-planting cilantro, basil and swiss chard (BUGS ate all of them! Any tips for natural herb protection??)
-INDIAN with pilot and friends <3
Enjoy your day!
xoxo,
Gina
Zumba Song of the Day; "Presidente Mix" Oro Solido