1/4: Meals and fitness for the week
Hi guys! Hope you had a wonderful weekend <3 This little feature is back by popular demand. I used to share my weekly fitness plan and meals, and stopped to take the weekends off when we were crazy busy with the move and finishing up edits for the book. Now that things have stabilized (for now haha), I've had some requests to bring it back!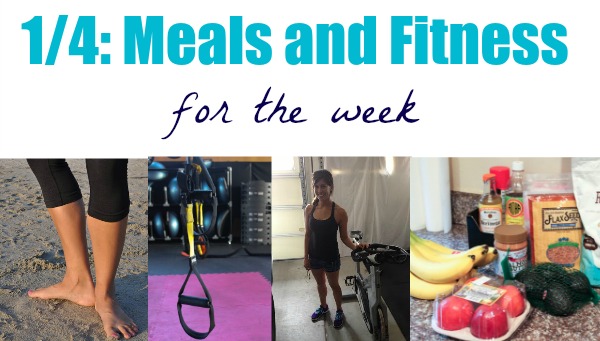 Some eats from lately: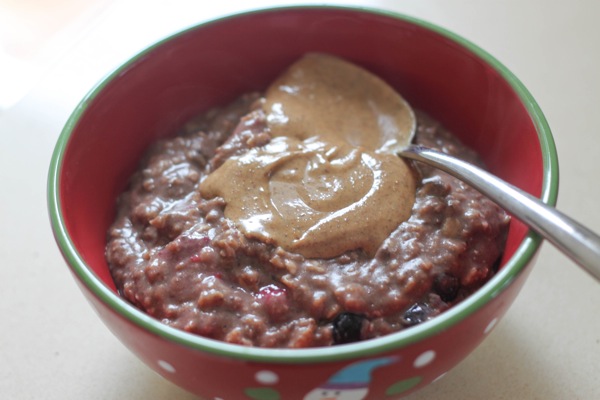 (protein oats: simmer 1/3 cup oats until cooked, stir in 1/2 scoop chocolate protein powder, 1 cup frozen berries, and a lot of almond milk. Sweetened slightly with Stevia and topped with a tablespoon of almond butter)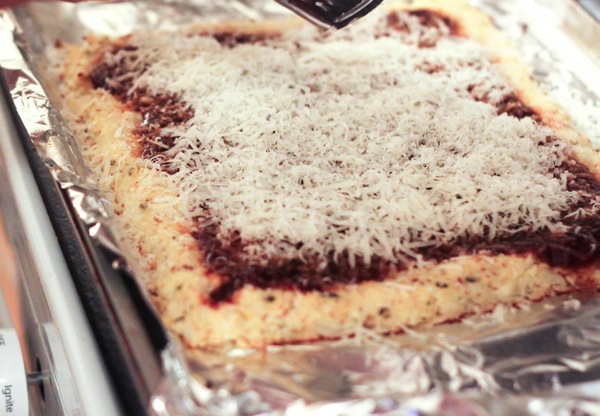 (The cheesy manchego top on cauliflower pizza!)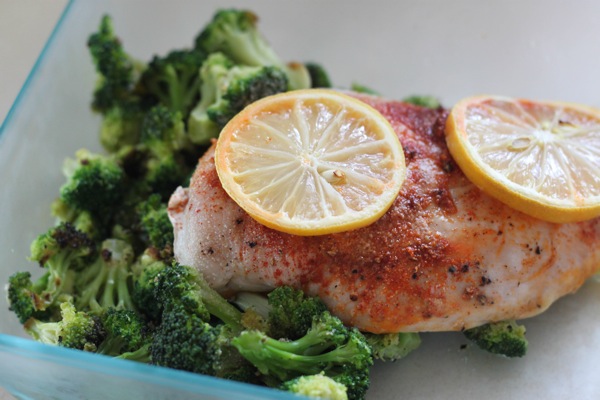 (Lemon-paprika baked chicken with roasted broccoli)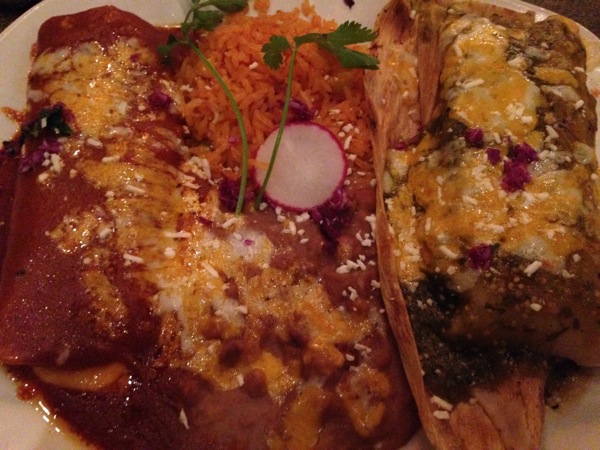 (A glorious feast at Miguel's: tamale, enchilada, rice and beans, with a Paloma Mule to drink)
Here's what this week's tentative fitness plan looks like: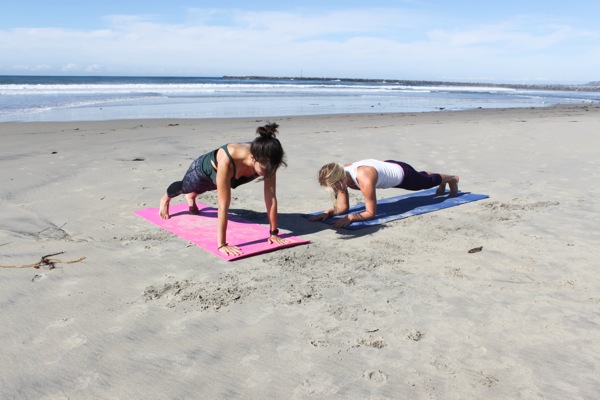 Sunday: Core40 Combo
Monday: Teach BODYPUMP and Spin
Tuesday: OFF
Wednesday: Teach Zumba + 20 minute strength blitz
Thursday: OFF
Friday: Orangetheory
Saturday: Teach Zumba
Meal prep is pretty light this week (just planned a few simple dinners for Mon-Wed, since Livi's birthday is on Thursday and we'll be celebrating!). She requested macarons and cupcakes for her class. 😉
Here's what I have for dinner ideas:
Mini turkey and lentil meatloaves with mashed sweet potatoes and salad
Crockpot chicken cashew chicken with brown rice
Crispy mustard roasted chicken (using coconut flour and almond meal instead of panko) with brussels sprouts and cornbread
Crustless quiche with breakfast potatoes and salads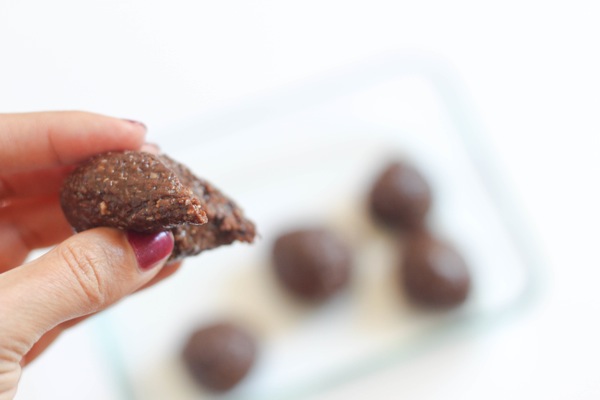 Snacks and prep:
Chop veggies for salad, wash fruit
Make huge batch of chia pudding
Grain-free granola (from the book!)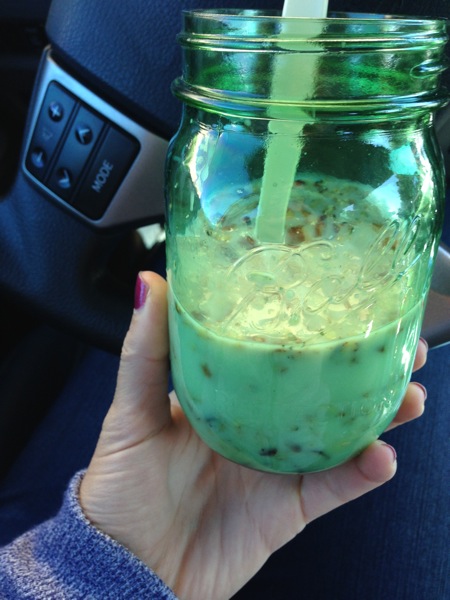 (I love packing this to-go in a jar, and adding almond milk)
Are you planning and prepping today? What's on the menu for this week?
xoxo
Gina