Hey guys! How are ya? Hope you're having a happy Friday! Sorry I'm so late posting today- finding WiFi in this little subsection of Little Rock has been a daunting task.
 We got into Little Rock last night around 11:30pm, after 12 hours of straight talking 😀 It was nice to catch up with the pilot since he works so dang much – I think I like him 😉
Meet Chauncey.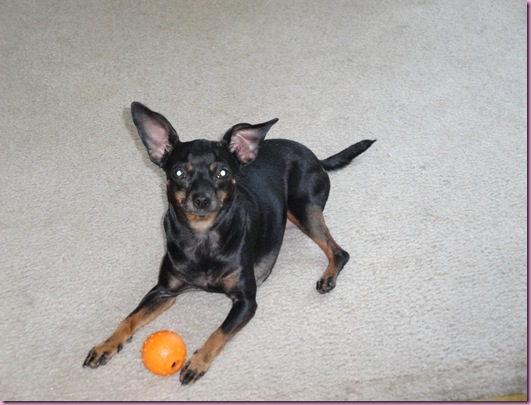 (She looks like Dobby from Harry Potter)
Little Chauncey is the MILs Min-Pin Daschund mix and she is a little fireball of energy. After growling at me for a few hours last night, she decided this morning that we could be friends because I played fetch with her as I chatted with the MIL.
This is Sam: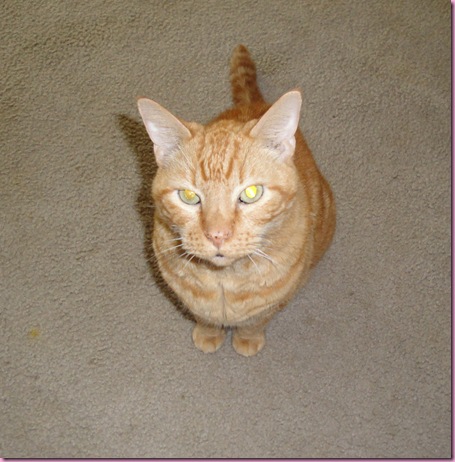 He's 15 years old!! Crazy huh?? He's a sweet boy..and he's a fan of the cat food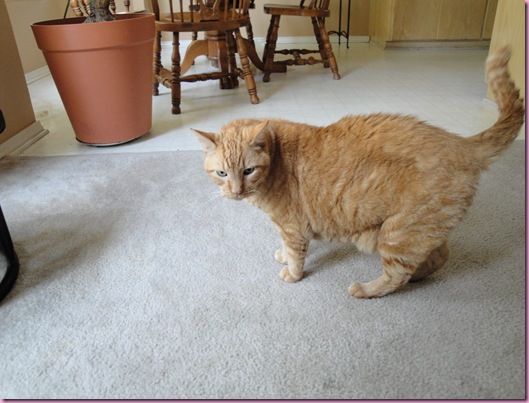 Bfast was a glorious sludge: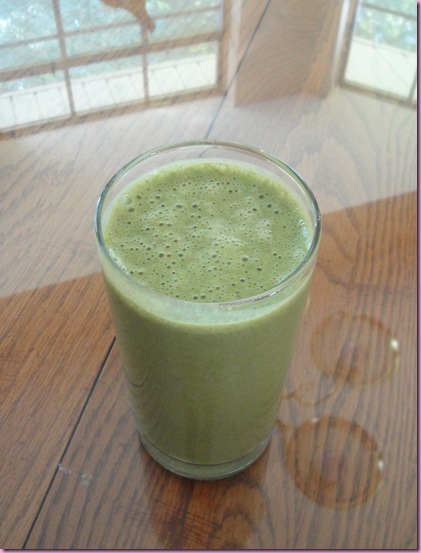 I was so happy to have all of my sludge-making supplies with us.. hemp milk, banana, vanilla sprouted rice protein, Vegalicious, and organic spinach (that the MIL picked up for me)
So delicious!
We spent the morning shopping –I'm the proud owner of a new VS Pink hoodie and Tshirt- and stopped at AT&T to talk to the jokers there about my crackberry not working. The internet cut out yesterday (and I went through major withdrawals) and hasn't been working since. Thank goodness the sales rep could reboot my phone and get me connected to the universe again 😀
I munched this new-to-me bar while he was fixing my phone.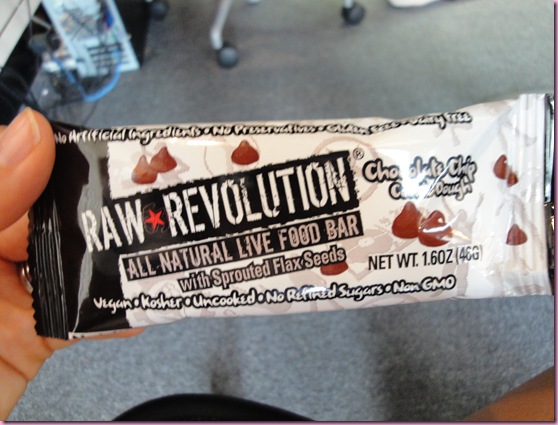 The verdict?? Tasty wasty. I loved the chocolate chips in there and even bit into a whole Brazil nut. It was kind of like a Survival bar meets Larabar. All in all, I'd buy it again (I have one more flavor to try) but it ranks 3rd on my favorite raw bar list.
More shopping, followed by lonchi at Crazy Hibachi.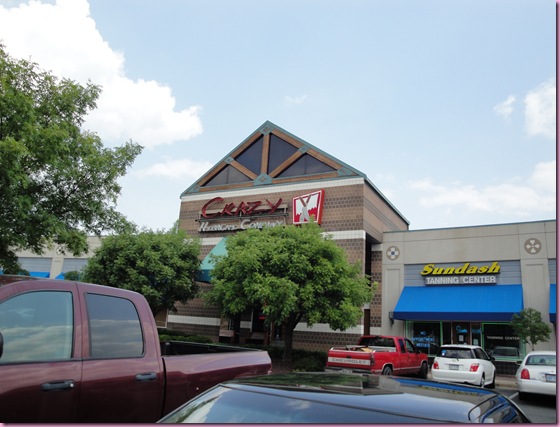 I had the house salad with ginger dressing: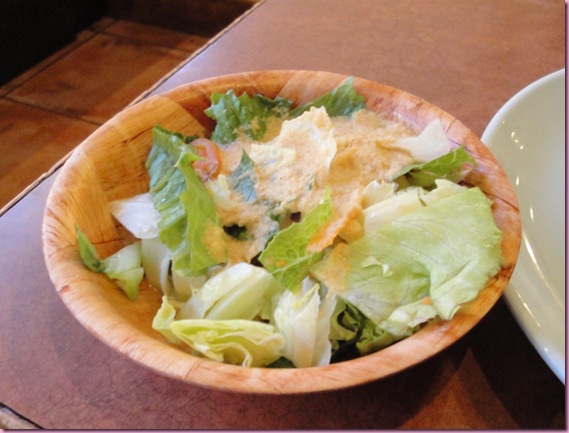 Cucumber salad: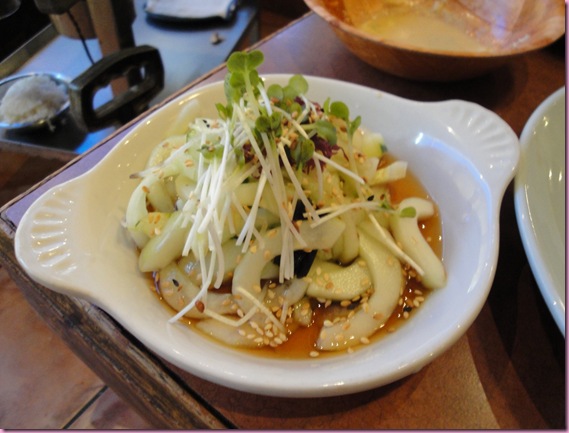 And hibachi veggies: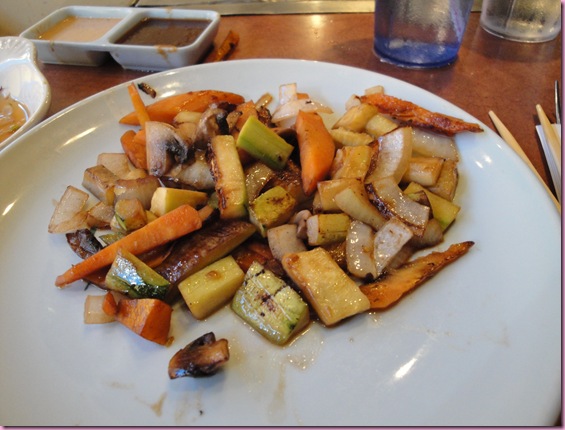 I was seriously craving some veggies in my life after yesterday's dough-filled day 😀
After our delicious lunch, we stopped at the Animal Adoption Center on wheels to say hi to the puppies: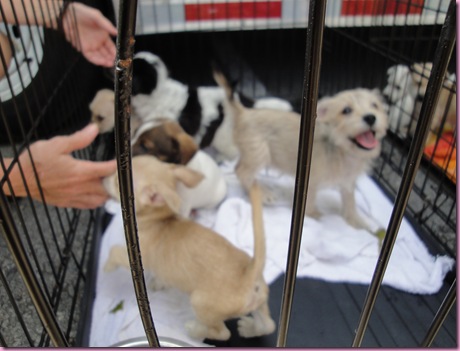 I wanted to take home ALL of them. Even though we couldn't adopt any, it felt good to give the puppies some love. I'm missing my babies!
We're back at the casa now and I'm getting ready to hit up the base gym for some weights and cardio before meeting everyone for dinner. I'm trying to convince the pilot that he needs to take his madre to see Julie & Julia – I really want to see it again 😉
Time to pump some crazy iron 😉 See ya soon bloggies!
Have a very happy Friday <3
G