-Weekly hot yoga dates. We went to the $4 60-min class again this past week and it was glooooorious. The studio is super packed -maybe an inch in between yoga mats- it's stupid hot, the instructor is fantastic, it's perfect.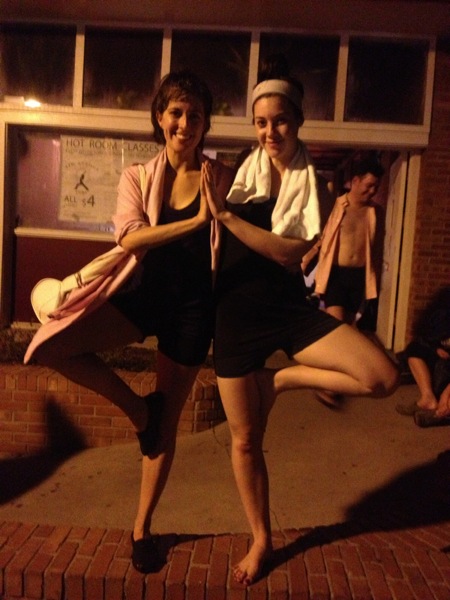 -Tucson Gem Show. The gem show is yearly in February, with minerals, gems and wholesale jewelry- we got our wedding bands at the gem show. Today, picked up a few things for Liv and some bracelets: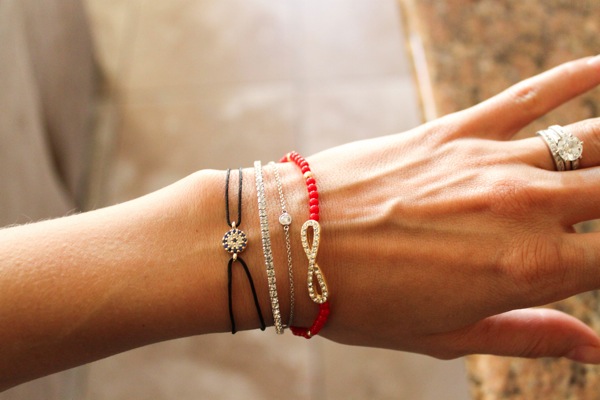 (I already had the two middle silver bracelets, but the red one was $5 and the bottom black/gold one was $10. Amazing)
As much as I love shopping around, my favorite part is the Greek food tent outside- I'm easy to please 😉 Falafel, hummus, salad and grape leaves….Oh yeahhhhh.
–This awesome coconut curry recipe. I made it for dinner Wednesday night, and put everything (minus the curry paste, fish sauce and coconut milk) in the slow cooker. Set it on high, then when I got home from work, I stirred in the coconut milk, fish sauce and curry paste,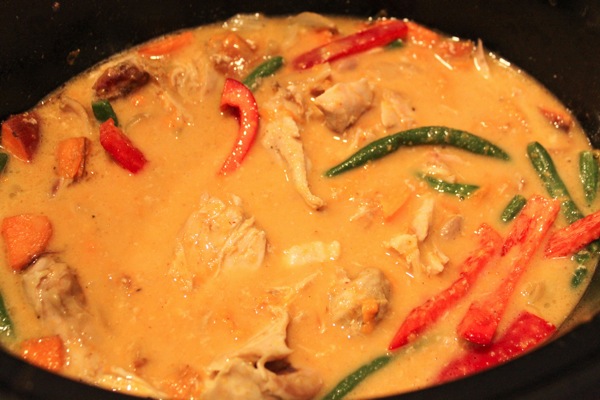 (+ a sliced red bell pepper that was on the edge of its life)
boiled some quinoa and dinner was served. I especially loved the additions of sweet potato and green beans- Livi was a huge fan, too.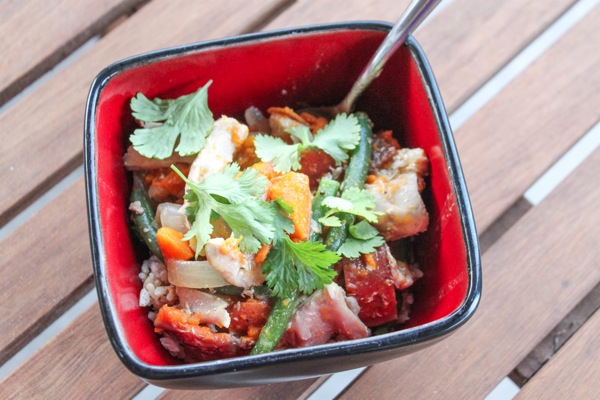 -These little things. Bell and Caroline have been cracking me up lately; I think they're definitely past the "oh, you live here, too?" phase and onto full-on sister mode. They're attached at the hip, snuggle and chase the day away, and also get into some mischief. When Liv and I got home from a baby shower, they had dragged my camera from the couch onto the floor. I was pretty sure they'd cracked it, but since Liv the parrot was in my arms, I chose my words carefully.
"REALLY, dogs?! Really. Really?"
and Liv was in my arms saying, "Really, dogs?"
The camera wasn't cracked and I've learned make sure downstairs is spotless when we leave.. you never know what they'll find. (Like Caro, who figured out how to open the pantry and drag the Snap Crisps out)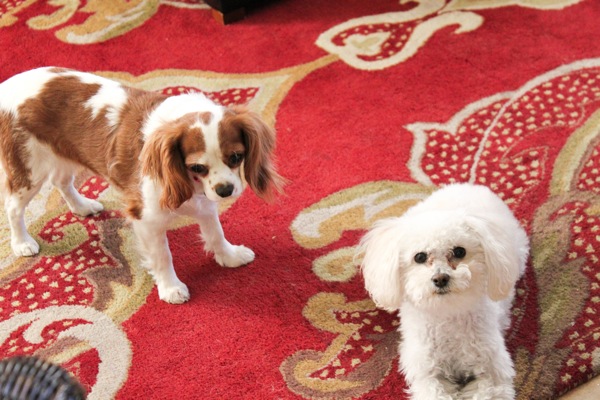 -Study mode. It's not really a "fave," but I've been focused on making study time a priority, especially over the past few weeks. I've been studying to take my NASM PT exam for a few months now, but it fell on the back burner when NASM offered the opportunity to also get my Weight Loss Specialist certification. (They paid for my course enrollment for WSL, which is seriously awesome.) Having this certification is going to be extremely helpful in coaching clients with weight loss, and I've already learned so much about how various health considerations affect the body and its ability to lose weight and achieve health goals. It's convenient that all of the course text and reviews are online, so I've been able to study on my computer instead of dragging both books around with me.
I'll be posting a full review of the course after I take both tests, but wanted to give a heads up that NASM is offering $99 down for the Weight Loss Specialist course if any of my fellow fitness professional friends are interested!
-Baked breakfast cookies. These have been dubbed the snack of the week since I've had two, covered in sunflower seed butter, almost every day. They're an awesome portable snack, and perfect for in-between classes.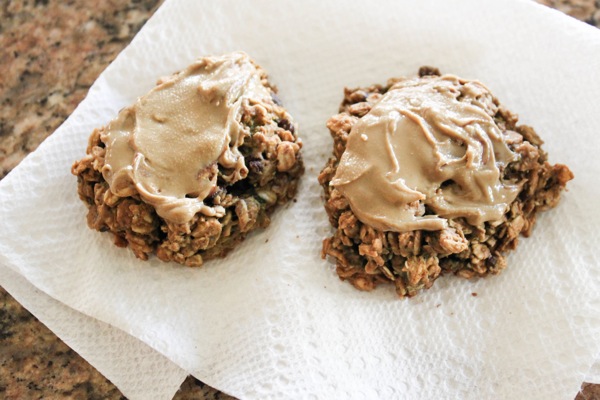 -Your awesome pics/tweets/Insta photos from the week! Can you believe we only have one week of Winter Shape Up left?! We have a couple of giveaways planned for next week (including a grand finale giveaway with 25 winners) but for today, I'd love to introduce your BodyMedia fit giveaway.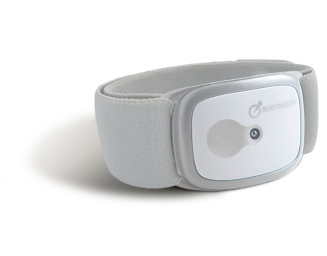 Here's how it works: this snazzy little armband tracks your calorie expenditure, activity level and sleep for the entire day. You plug it into your computer (via USB or Bluetooth, depending on which model you choose), enter your fitness goals and food for the day, and it helps track and support your goals. I've seen many clients and participants wearing these devices in my classes, and they've all raved about them.
One lucky Winter Shape Up participant will get their own BodyMedia Fit device (provided by BodyMedia- valued $119-149)! Here's how to enter: send me your Winter Shape Up success stories. I want to hear about your thoughts from the challenge, maybe a couple of pics, nothing too long or crazy. Maybe a little blip about your fitness goals, what you liked about the Shape Up, your results, etc. Send your entry to fitnessista at gmail dot com (subject: WSU success) by next Wednesday, February 20. I'll announce the winner on February 22 (Friday)- the end of the Shape Up! Your fuel will be up Saturday and the week 4 workout will be up Sunday <3
I'm off to make some dinner- hope your weekend is off to a wonderful start.
xoxo
Gina
Something to read:
7 things your trainer won't tell you (<– if your trainer does not make sure you have proper form, and doesn't make you push yourself with weights: fire your trainer)
28 parents who are trolls at heart (just for kicks)