Valentine's Day was filled with many beautiful things:
flowers, a tiny lovebug on the move with pigtails and an Elmo heart shirt, a great day at work, a night with my loves,
oh, and a giant chocolate cake topped with 2 inches of chocolate ganache.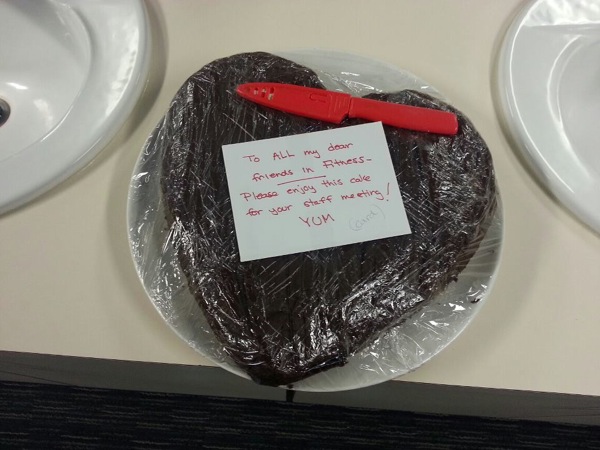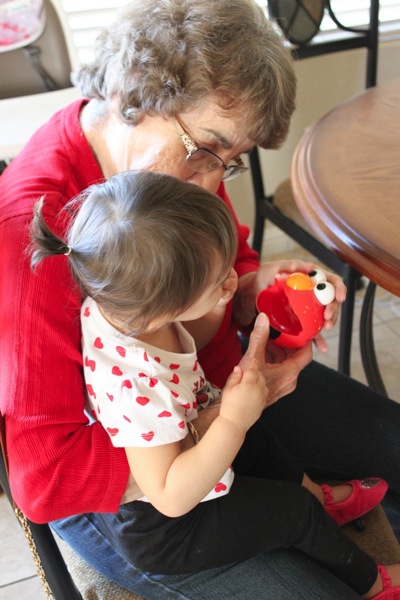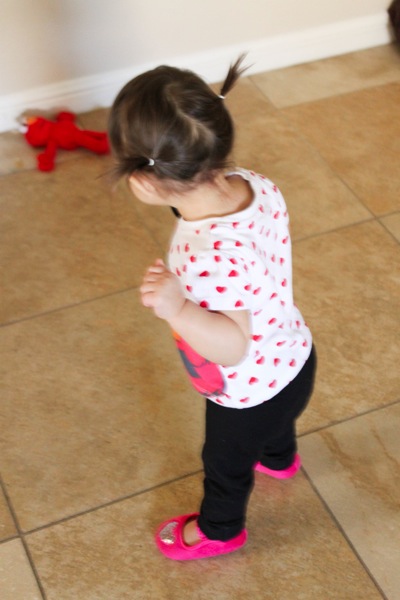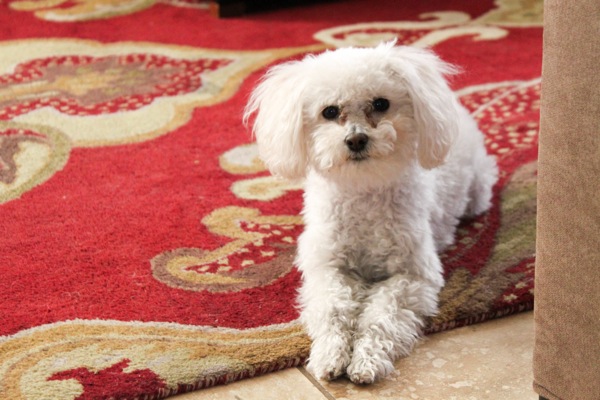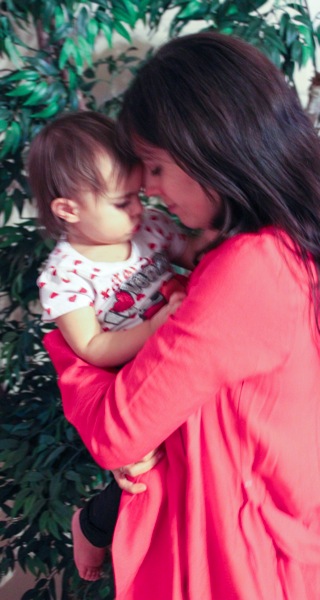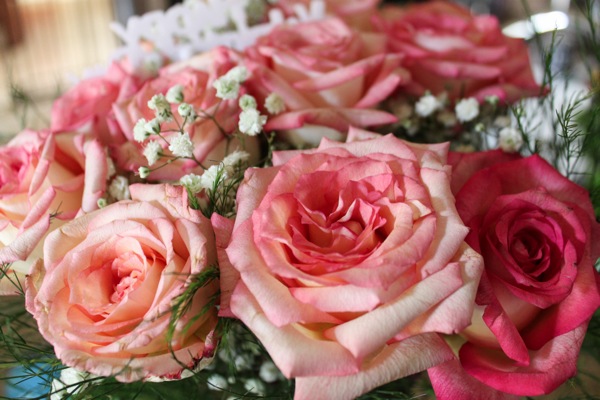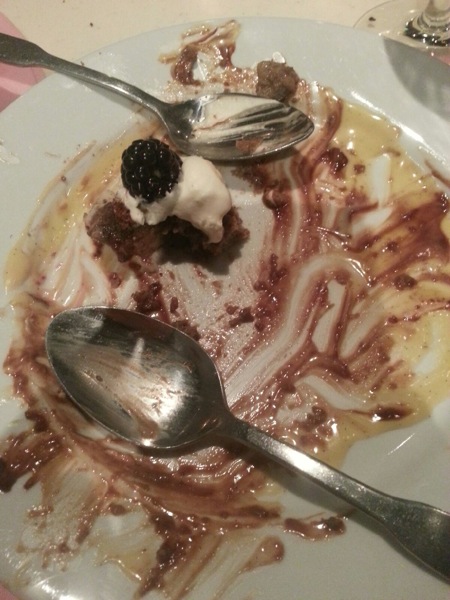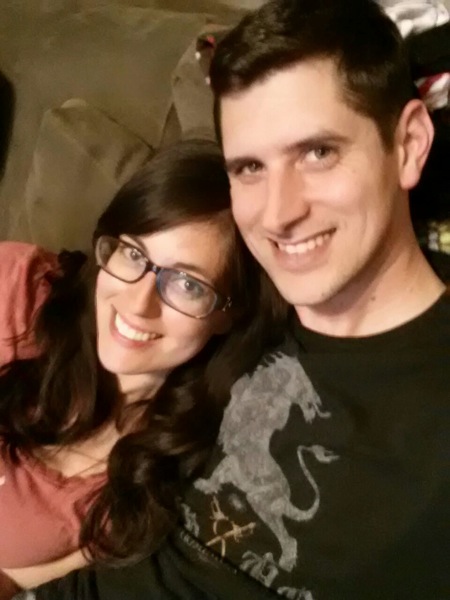 In the past 48 hours I've taught 7 fitness classes. My body is crying "uncle!" (some weeks are easier than others and it happened to be an intense week) and to make up for the supreme calorie burning, I enjoyed cake in between almost every class. It was tough, but I had to do it 😉
We had an incredible 4-course Valentine's Day dinner with Liv at The Abbey. I was wondering how it would go, since V-day dinner crowds are no joke, but we had an awesome table in the bar area and Liv enjoyed all 4 courses with us like a champ. Her favorite? The vegetarian chili and cornbread. We sat next to another family, whose little girl in a sparkly red dress happily exclaimed, "I love CAPERS!" during her meal (capers! I didn't try capers until I was at least 23). We chatted, enjoyed some wine and the company of little Liv who sat on the bench seat with me, or in her high chair, taking bites from each of our meals.
After such a decadent and delicious feast (bread pudding with chocolate, berries and creme anglaise to top it off), we came home, put on jammies and promptly crashed out before the U of A basketball game was over (which I'm glad I missed). Keepin' the romance alive. I slept 10 hours last night- Happy Valentine's to meeeeee 🙂
Hope you're enjoying your Friday so far <3
See ya later today with some faves and our last giveaway of week 3! Congrats to the scarf and Zuzana DVD winners:
Brittany: Bodyrock was always so crazy. I like an intense cardio but I always felt like was sacrificing form for speed.
Tiffany:  Ab burner this morning was killer. I love Hills so I am excited to do them before my favorite Zumba class tonight. I have never done any Zuzana workouts before I will have to check out the online ones.
(Send me an email to fitnessista at gmail dot com and we'll get your prizes on the way!)
xoxo
G