and feeling sappy.
32 weeks:                                                                             34 weeks:
Is it just me, or has the belly gone through a major growth spurt in the past two weeks?! It's also taking on the torpedo shape that I had predicted.
I'm kinda goofy with the belly sometimes –I'll rub it, make silly faces and dance around Tom- and I know I'm going to miss it so much. A body part that I used to be so tough on myself about has quickly become my favorite. I'll never look at my abs with judgment again… instead, it will be with gratitude that they supported and held my little lady in place while she grew. It's been fascinating to watch my body and belly grow and change as the little lady has grown, too- she's over 4 lbs now. What the human body is capable of never ceases to amaze me.
In 3 weeks, I'll be full-term…. CRAZY. We're more excited to meet her every day that we get closer, and it makes me really emotional. I start to think about how happy and excited I am, and before I know it, giant tears are streaming down my face. It's something that we've wanted for quite a while –and Tom was ready a couple of years before I was- and it's so exciting to think that the best gift ever, the person we've been thinking about, singing and reading to, holding and rubbing from the outside, and preparing for this entire time, we'll finally have the chance to meet her.
Notes from this week:
-The crazy dreams are back with a vengeance! I've actually been sleeping really well this week *knock on wood* and credit that to my Snoogle, fantastic bed (Tempurpedic is life-changing), and Tom. He takes Bell out every night while I get ready for bed- my nighttime routine is slightly longer than his, and I like to read for at least a couple of minutes to unwind- and has been going to bed earlier with me, instead of staying up.
My most recent crazy dream:
We were in the hospital about to have the baby, and I had a surprisingly easy delivery. The little girl was born.. and then two more babies! Triplets. And in the dream, I kept thinking "no wonder people kept asking me if there was more than one baby in there!"
-Total weight gained: 24 lbs. Between 25-35 lbs is recommended if you were at a healthy weight before your pregnancy, so the midwives say I'm right on track.
– I heard that during the third trimester that it's common for food to become pretty blah again, similar to the first trimester. While my appetite hasn't been a problem, nothing sounds good to me. Ok, well a handful of things sound appetizing. The first two are cookies/sweets/vegan cookie dough and pizza, and as much as I'd like to eat them for all 3 meals, I need a lot more nutrients than that, especially while the baby's brain is going through it's most important growth spurt. I'm thankful that a couple of healthy things also always sound good: beastly salads and breakfast foods.
During the first trimester, smoothies were a lifesaver since my appetite was all over the place. It was a quick, easy way to get a lot of vitamins and protein, but since it's too cold, salads do the trick.
This is my favorite salad beast bowl: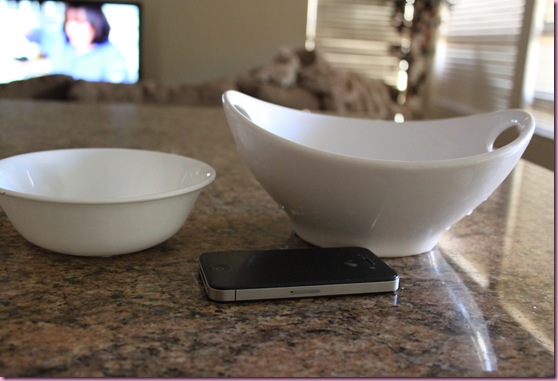 On the left is a regular-sized salad bowl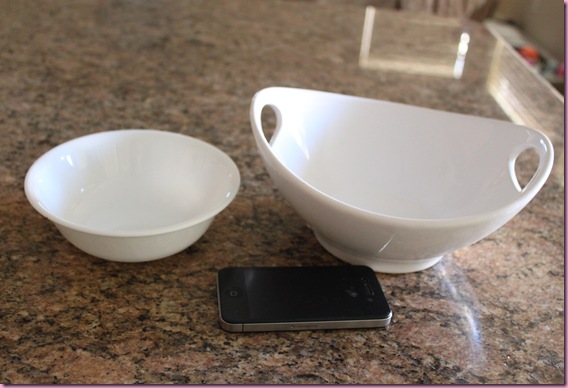 I always forget to post something else in the pic for size comparison, which makes it hard to tell how hefty the salad bowl is- it's actually a serving bowl.
I'll load it up with my favorite veggies, greens, some protein (usually beans, anchovies, heated up organic chicken or tempeh), healthy fats (nuts, avocado) or some type of goat cheese, and a vinaigrette and chow down. Baby LOVES it 🙂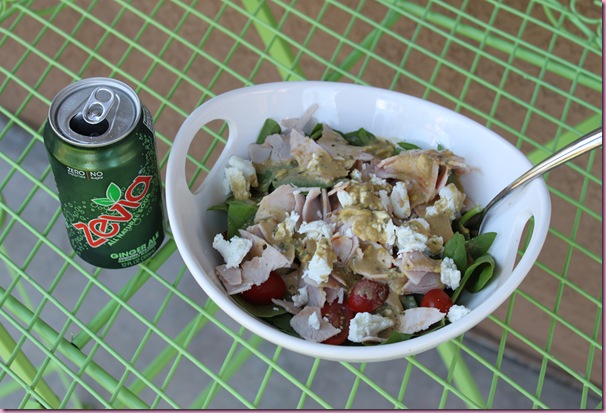 I'm also two whole eggs each day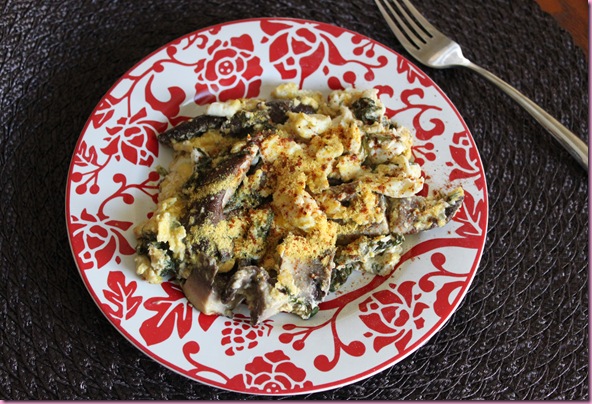 [with veggies, sea salt and nutritional yeast]
and drinking Greta's pregnancy tea.
Lots of fresh, healthy foods to balance out the extra sugar I've been eating… yesterday I dominated a dark chocolate bar with sea salt and almonds. And it was amazing.
-Onto the sappiness…
Just when I thought I couldn't be more of a crybaby, it happened. It's hard for me to talk about with baby without crying right now, just because I'm so happy and excited about everything. It's all good crying 😉
A blog friend sent me this song a couple of weeks ago, and I can't make it through without sobstravaganza. Today, I almost made it, and then she got to the part where she says "there is an angel growing peacefully" and I lost it.
Don't say I didn't warn you.