9 Months On, 9 Months Off
"They" say it takes 9 months to put the baby weight on, and 9 months to get it off.
I can't even believe we're finally here 9 months postpartum. In some ways, I feel far away from where I'd like to go. In so many ways, I'm exactly where I need to be.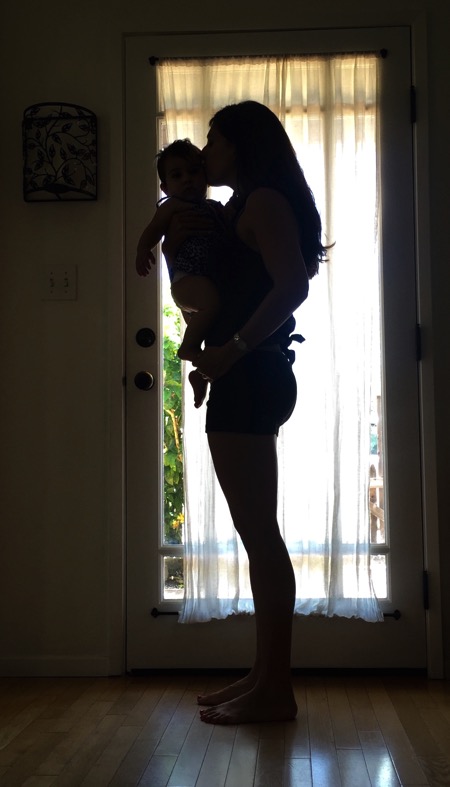 I've actually gained weight since my 6-week postpartum check-up, but I feel great. Is my muscle density higher, or is donut Saturday catching up to me? Don't really know… don't really care haha. My jeans fit, I feel strong, and my heart feels happy.
(It's hard to believe that in the photos on the left I still had 4 WEEKS TO GO until she was born!)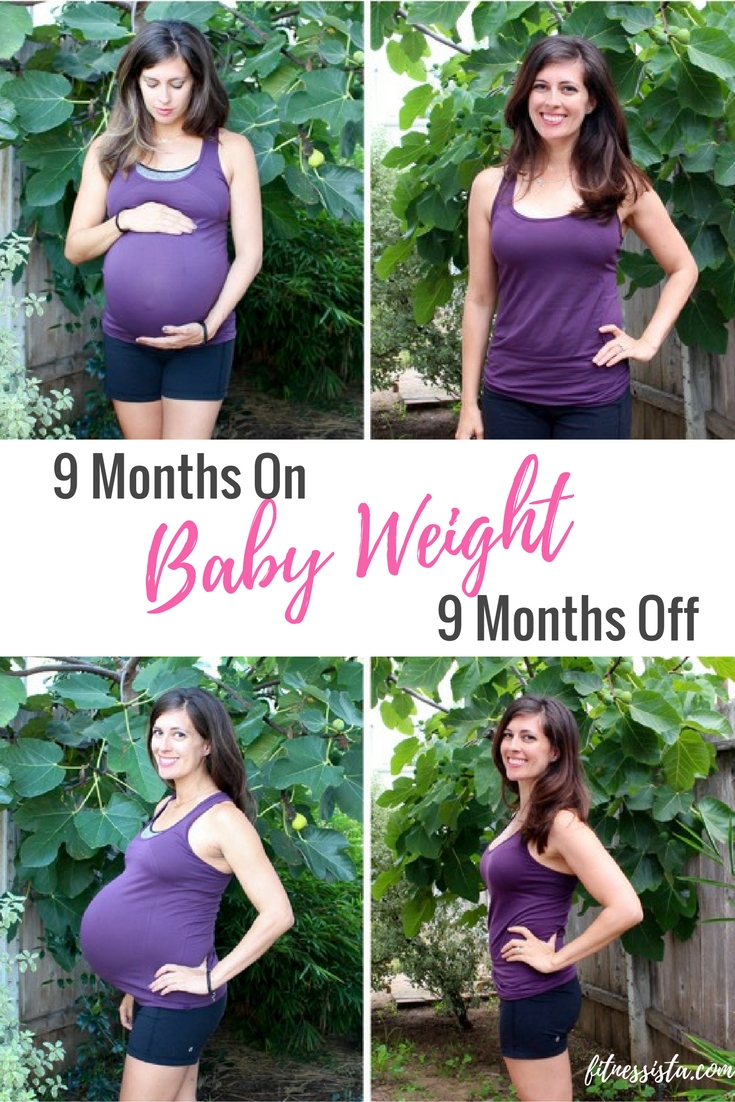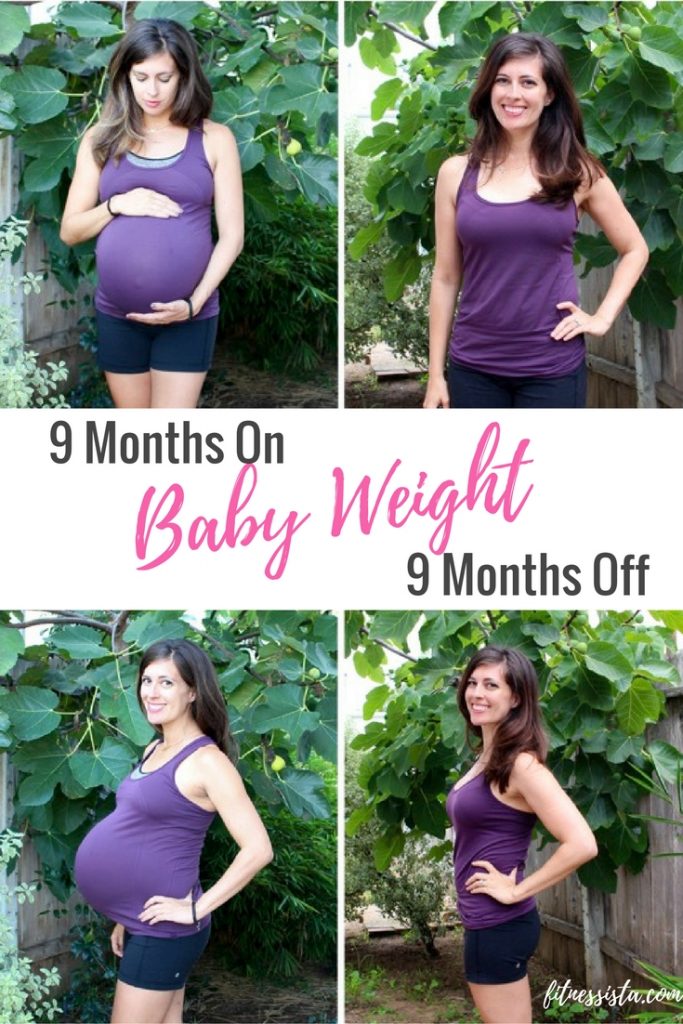 Compared to how I felt when P was 9 days old as opposed to 9 months old, well. It's night and day.
Postpartum Recovery
Here are some of my thoughts and updates on my postpartum recovery:
I think during both recoveries I was pretty patient with myself as far as getting back into my routine goes. I gave myself grace after Liv's birth (mostly because I was SO TIRED and the gym just sounded like too much energy), and after P's birth, her reflux and my own medical problems did it for me. 😉 It forced me to be patient with myself, and just do what I could day by day. When I could finally work out again, I felt a huge surge in my happiness. I LOVE to move, and could finally do the things I'd been longing to do for so long. When you go through a time period where you really think you might not be able to jump, run, or actively play with your kids, and then suddenly YOU CAN AGAIN, it really changes things. It also makes you truly appreciate simple things you once took for granted. I had to stop the tears coming during my first OTF class back, not because the orange zone really is tough haha, but because at one point, I wasn't sure if I'd be able to go back to OTF.
My recovery, especially with the added bump from the surgery, has been slow yet steady.
Certain things have been really hard for me to get back into -with my hand, there's still no way I could teach an entire BODYPUMP class right now- and in other ways, my muscles have started to pick up where they left off. It's still challenging for me to run the entire time at OTF, but instead of feeling discouraged, I feel motivated to keep working towards it. I'll get there eventually. At least I get in the orange zone way faster now? haha. This past weekend, for the first time since I've been back, I ran and sprinted the entire treadmill section. It. Felt. Awesome.
I joke that my stomach looks like an old man face, but instead of scowling he just looks unimpressed now. My belly had to stretch a LOT to make room for P, but I feel proud that it was her home and I was able to carry both of our girls, and birth two beautiful healthy babies. My stomach has never been my favorite part of my body, but it feels special to me because it's done so much. It's amazing to see how much it has changed over the past 9 months, which gives me hope that the skin will continue to firm up and smooth out a bit over time. I've been using the Mama Mio Get Waisted cream on it every night before bed.
Surgeries of the Past
I don't talk about plastic surgery on the blog much (besides sharing my love for the show Botched) because I think it's one of those things where "if it makes you happy, go for it." I never really want to impact others' decisions, and when I used to get a LOT of questions about it on the blog, I felt like it wasn't something I wanted to dive into. Also, I didn't want to be blamed for my breastfeeding struggles (which were hard on me, both times). This wasn't something that affected my supply, but the tumor removal I had in college did when the doctors removed a part of the ductal system on my right side.
Now as I've gotten older, and know I did everything in my power to breastfeed because it was important to us, I just feel like it's something you should own. I would feel SO much more comfortable if public figures were transparent about the work they've had done, instead of seeing them and wondering how their hips/body/face/etc defy the natural course of nature.
10 years ago, about a year after my benign tumor removal, I had breast augmentation. I was lopsided, had barely A-cups to begin with, and my self-confidence was affected. Having the tumor removed was a pretty scary ordeal, and I remember for my augmentation surgery, I felt PUMPED. I wasn't scared because it felt like "the end" of the fear I'd dealt with the previous months. It was some of the best money I've ever spent, and I think I'll have them redone sometime in the next year. (They recommend getting them redone every 10 years. I don't really think I *need* it yet, but would prefer not to get to that point.) I'd like to take a break from surgeries for a second, though. 😉
The human body is an amazing thing. This past year was such a whirlwind of emotions (defeat, joy, exhilaration, sadness, fear, anxiety) and I'm glad I can look back and be thankful for the experiences and what they taught me, but look forward to all of the new adventures in the horizon. In the meantime, I'll be loving these sweet babies, enjoying being back in the fitness game, and keep showing myself grace whenever I can along the way.
xoxo
More:
After Liv's birth:
After P's birth
Update: My Post Baby Bod Fitness Plan is now available!