IDEA 2014: What I learned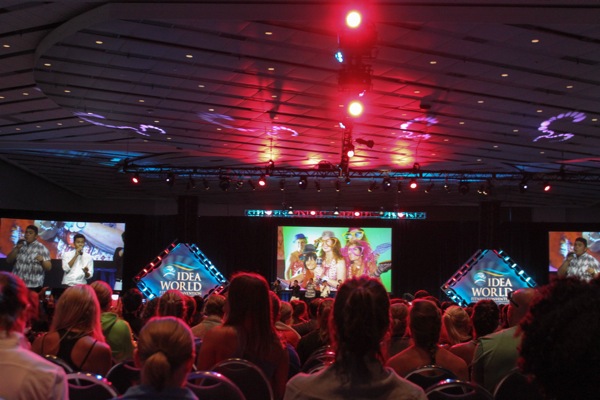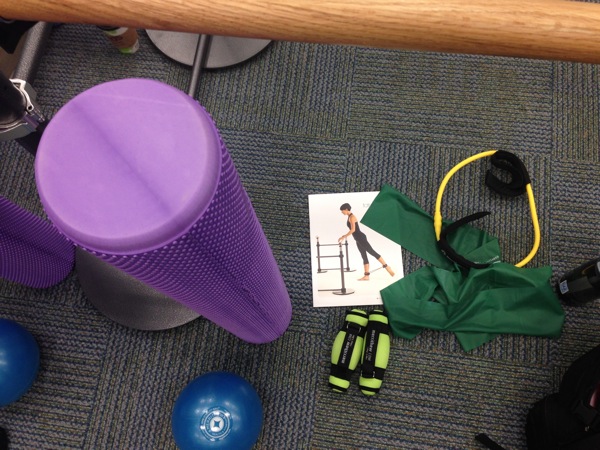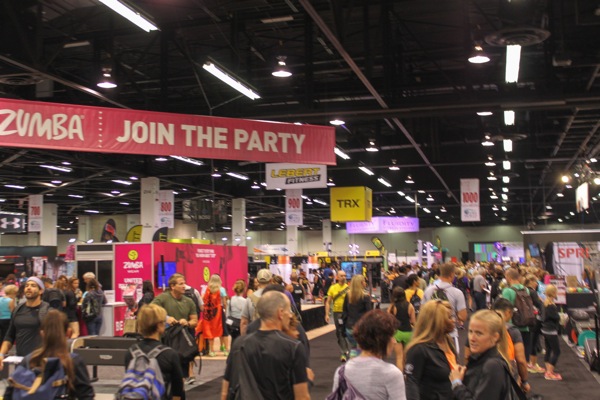 Hi guys! How's your Monday going? Thank you so much for all of the beautiful anniversary wishes. We appreciate them so much!
This year's
IDEA World Fitness Convention
had a lot of what I expected: informational sessions and lectures with top educators in the industry, a chance to hang out with some of my closest blog friends, and that I would likely overdo it on the first day and be sore the rest of the time (when in Rome).
There were also quite a few new surprises:
-a keynote speech that had the entire room weeping and inspired. I thought there was no way they'd be able to
top last year's.
-an additional conference layer with emphasis on blogging. (BlogFest was such a blast!) and
-a PLAN for how I'm going to approach and improve the classes I teach, in addition to the renewed motivation and inspiration.
A re-cap of the conference and sessions I attended wouldn't begin to scratch the surface of the amazing and awe-inspiring experience. Instead, I thought I'd post some of the things I learned + some of the things I already knew, yet were further cemented in my mind and heart after attending.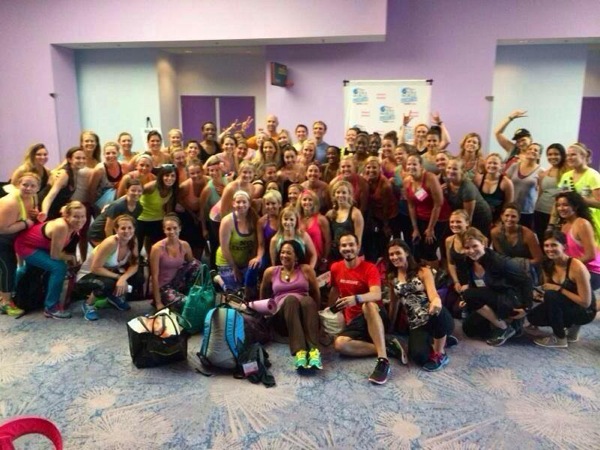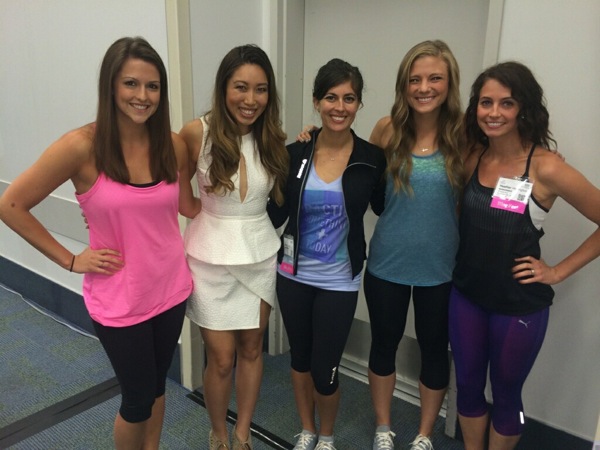 (With Courtney, Cassey, Julie and Heather!)
Some things I learned:
From the Opening Ceremonies:
–
Augie Nieto
and Diana Nyad are two heroes I didn't know I had. Augie Nieto is the founder of Life Fitness (the strength training machines that are in virtually every gym) who was diagnosed with ALS, the same disease that has seen recent headlines with the ALS ice bucket challenge. He's already doubled his life expectancy, trains for three hours a day to regain strength and mobility, and even accomplished his goal of walking his youngest daughter down the aisle. His beautiful wife was there with him, and gave the most eloquent and touching speech while the audience was on their feet, crying and cheering for them. Augie's quote that I will keep with me: "
You can celebrate what you can do, or mourn what you can't.
"
Diana Nyad
, the first to complete the historic swim from Cuba to Key West (minus a shark cage. Just writing that gives me the heeby jeebies) was an engaging and brilliant storyteller. I could have listened to her talk for hours. You can read more about her story
here
, but she's living proof that you're never to old to go after your goals.
From the Pimp My Playlist session:
-The Class Tamer App (free for iPhone users; they're working on a version for Android versions) is going to change my spin classes. You can import your playlist from iTunes, add sound effects, change the pitch speed, write coaching notes and view how much time is left within the app.
-Check out dirrtyremixes.com for awesome song remixes
-Jeffrey Scott is AMAZING. After sharing his playlist tips, plus a sample playlist + coaching guidelines for AN ENTIRE CLASS, he led us through an incredible spin class. Even though we were all sore and tired, he made us work so hard! His personality is larger than life, and he was motivating and hilarious.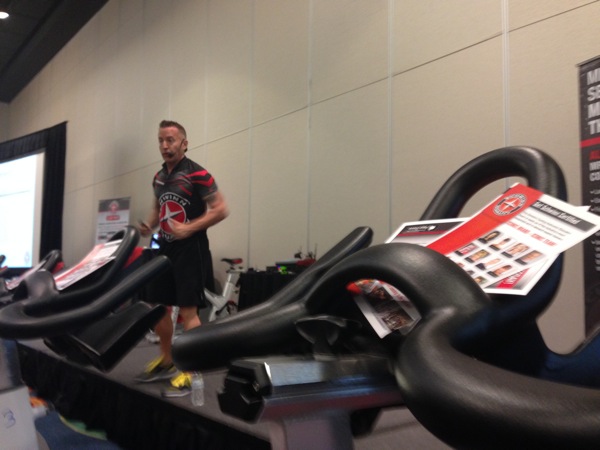 Cassey
is a friend of mine, and also a huge source of motivation for me. Despite her huge success, she is one of the sweetest girls and is extremely humble. Cassey is doing some seriously amazing things, and we were all interested to hear her experience and tips from working in social media and building a brand.
Some of my notes:
1) Find your voice. Be personal.
2) Serve. Your intention should be to help people. (For example, post the full recipe on Instagram and hashtag in the comments)
3) Create value through a newsletter or a freebie, like a monthly workout calendar.
4) Amplify your impact. If you don't have a YouTube channel already, create one.
5)
Make it official.
A great way to do this is through products. (Cassey recently launched her
BODYPOP collection
and the pieces are stunning with high quality and beautiful fabrics. She gifted me a pair of pants and I'll be posting them after I wear them to barre this week!)
6) Focus on authentic partnerships.
From the Q&A;
To increase YouTube subscribers, collaborate with other YTers, focus on topical videos (for example, if an awards show is coming up, cater your workout and title to that),
check out other similar titles and tags to model your videos after. The first three tags on YouTube are the most important.
Make it shareable and useful!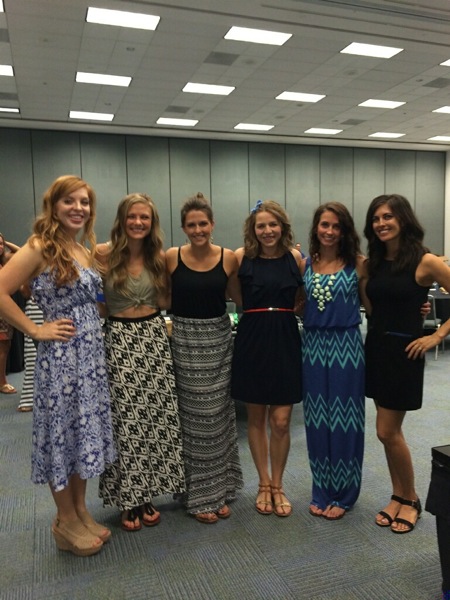 From Jillian Michaels' talk:
I wanted to start off by saying that Jillian blew everyone away. She was real and spoke passionately and candidly about her learning points, motivational techniques and history in the fitness industry. In the past, I wasn't the biggest Jillian Michaels fan because of her supplement line (which, turns out, she was unhappy with as well) and how they edited her personality on Biggest Loser. This is one of the many reasons why she left the show. I fell in love with her after listening to her podcast over the past couple of years, and after her BlogFest keynote, I'm an even bigger fan. (I also appreciated the fact that she was equally creeped out about the earthquakes that were occurring in Anaheim. She said, "What the f*ck is happening?! Is this an earthquake?!" Same reaction from yours truly haha.)
Here are the notes I took during her talk:
Preparation meeting an opportunity equals luck. Authenticity and passion are #1.
Fitness is about helping others build a better life.
Make sure to have very defined goals, and define these in great detail.
Keep an open mind: a great teacher is going to be the best student. Don't go into anything thinking you have all the answers. The best continuing education is to work with fellow trainers. Take what you like, and leave what you don't.
Believe you deserve it. Instead of "why you?" think "why NOT you?" There's a difference between singing your own praises and thinking you're better than others. You have to sing your praises, or no one else will. When you respect yourself, you command respect from others.
Regarding fear, there are three things that could happen:
1) You do it, and it goes right.
2) What's the worst case scenario?
3) What if you do NOTHING? This is the most important one. In the worst situation, you fail, but every failure is an entry point for learning.
If you're trying and not making mistakes, you're not trying hard enough. Don't mistake failure for regret.
Since she is also a busy mom (in addition to everything else she does!) she focuses on 3-4 30-minute personal workouts. She works hard and makes the time count.
I'll have one more IDEA post up this week with some things I already knew. Some needed a gentle nudging reminder, while others were totally obvious (and an awesome good time).
Hope you enjoy the rest of the night!
xoxo
Gina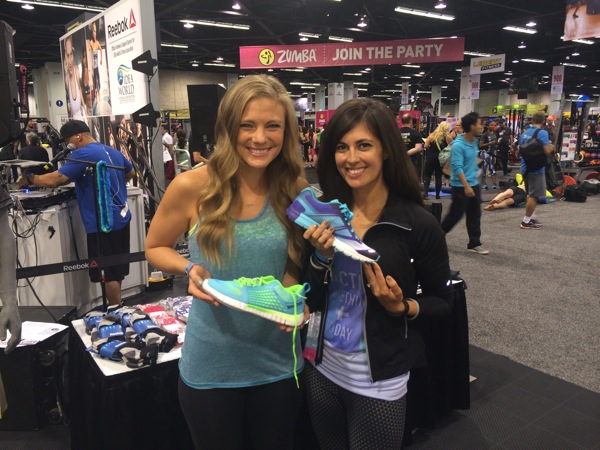 Huge shout out and thank you to my sponsor for the event:
Reebok
! I was honored to be able to represent them at the conference, and am thankful for the amazing
Reebok
gear I was able to wear while I was there.
Have you ever attended a fitness conference or something similar? What do you love the most about your job?