Hi friends! Happy Saturday <3 Hope you're having a great weekend so far!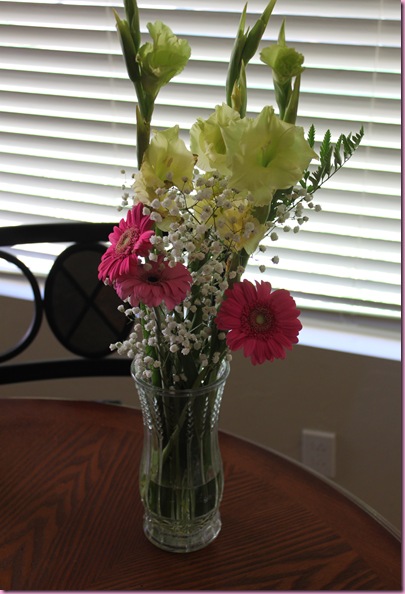 [Flowers from the Pilot! Le swoon]
I was thisclose to calling in sick today. I feel like sadness and death had a baby (ok, I'm being really dramatic, but don't feel any better than yesterday), but figured I'd soldier through and then spend the rest of the weekend chillin'. Good thing I didn't call in- two other girls are out today and everyone's schedules have been cray cray.
Breakfast of champions: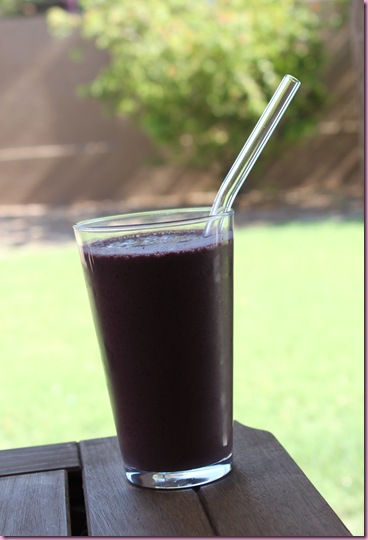 Smoothie with:
-almond milk
-Sun Warrior
-berries
-cocoa powder
-spinach
Snacks: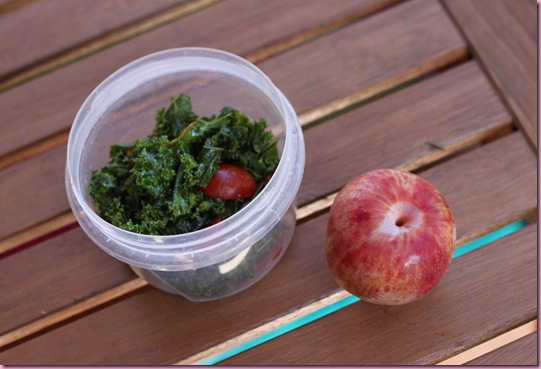 Pluot and a massaged kale salad.
Bella's friend update:
We talked about potentially getting a friend for Bell when we moved into the casa, since she was having a hard time adjusting to the new, foreign, and larger surroundings. I think she thought we were going to pack up and move again (at the time, there were still boxes everywhere), and was probably confused. I'm proud of her, though, because she really is such an adaptable dog. She's lived in 2 Tucson apartments with me, moved with us to Fayetteville, NC, then to Valdosta, Orlando and back to Tucson. And she's been a champ through it all. She's finally 100% back to her normal, spunky, snuggly self.
The Pilot and I agreed that since Bella has adjusted, it might be a good idea to start looking for a friend for her to have when the baby arrives. We'd like to adopt a rescue dog who is older, already house-trained (there's no way I'm training a puppy right now), and loves small dogs and kids.
I've already started looking around….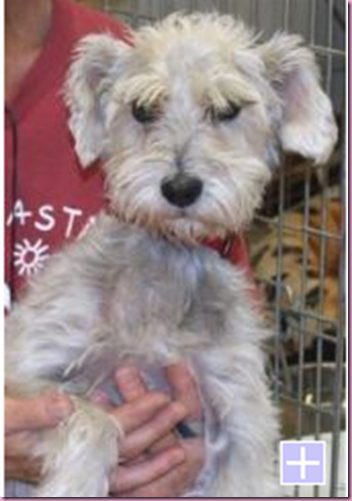 A schnauzer poodle! = A SCHNOODLE 😀
The Pilot said he refuses to have a dog breed named schnoodle, but of course we're letting Bella decide. 😉
It's Zumba time over here, then a fun date night with that one guy I love 🙂 See ya later tonight!
xoxo
Gina
Today's workout jam: "Without You" David Guetta ft. Usher [LOVE this for a heavy climb song, add in some tempo during the chorus]