Hi friends! How are you? I hope you're having an ok morning and hanging in there. <3 I also hope that those who were celebrating Passover and Easter this weekend enjoyed the holiday.
It was definitely a bit on the weird side this year, but I feel like we made the most of it. We had lots of Facetiming with family (plus a couple of driveway "hellos" which were an awesome surprise), an egg hunt with the kiddos, and a sugar overload, so it definitely checked the boxes for a great Easter.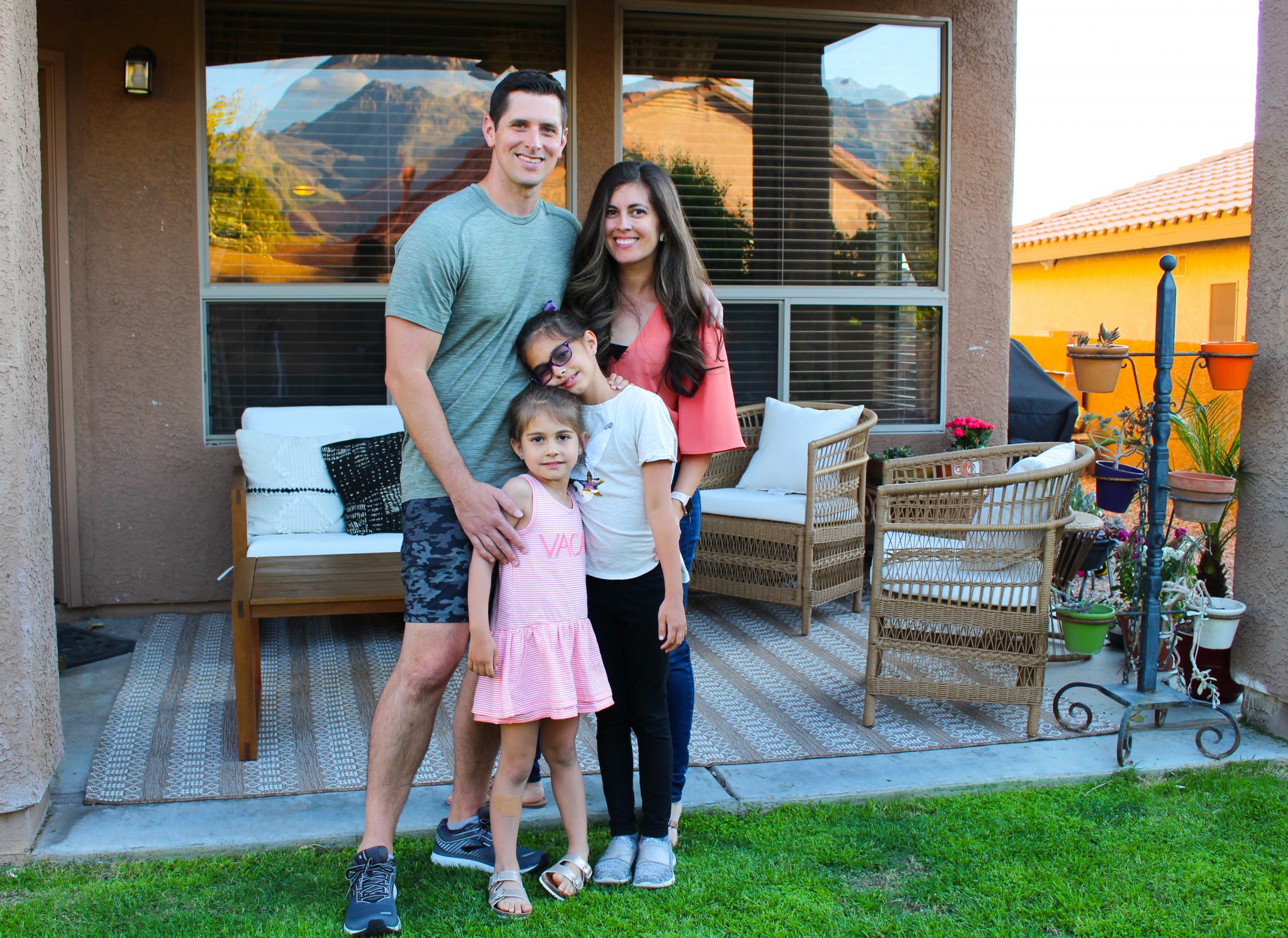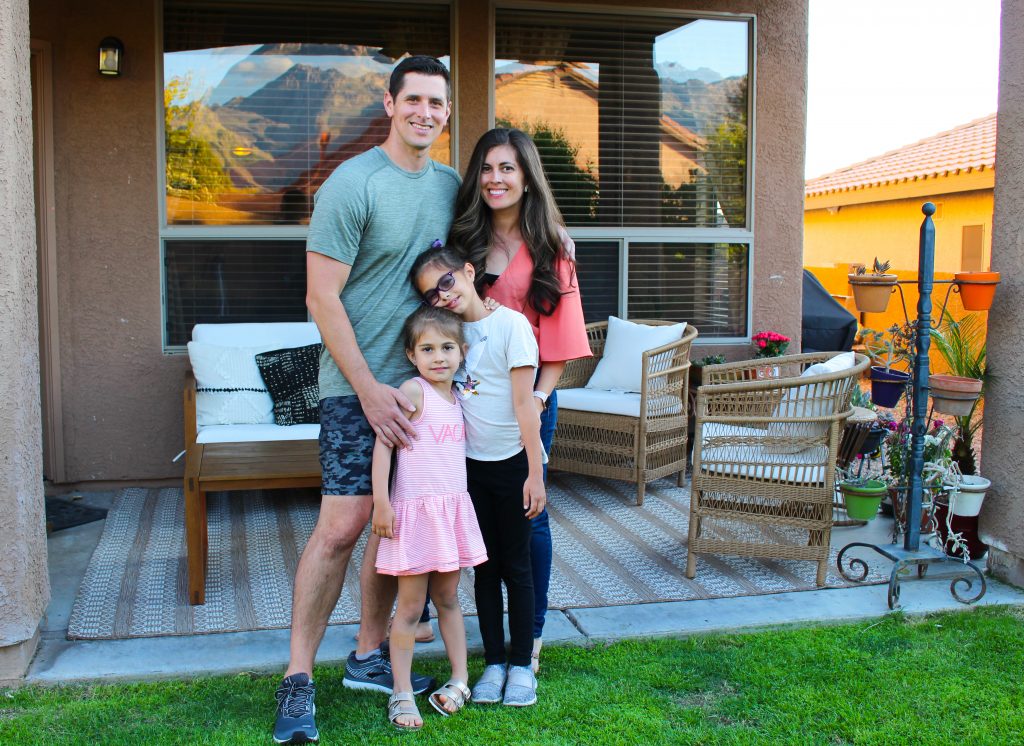 The girls had slept in the tent in the living room and waited until 8:15 to wake us up!
This is because they had found their baskets, happily opened their new toys, and feasted on some of the candy. I got a picture the previous evening, which was good because we woke up to pure Easter basket destruction.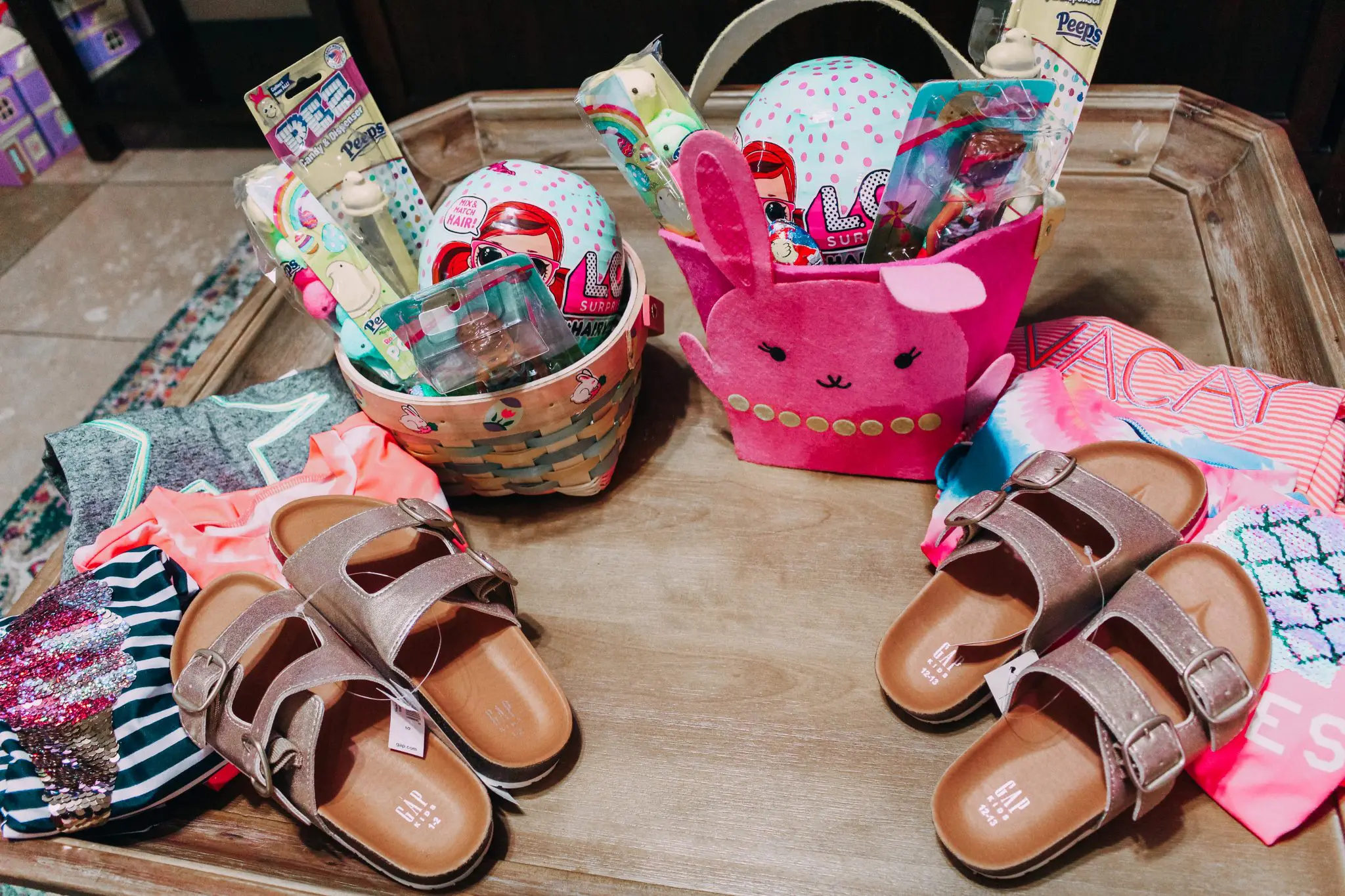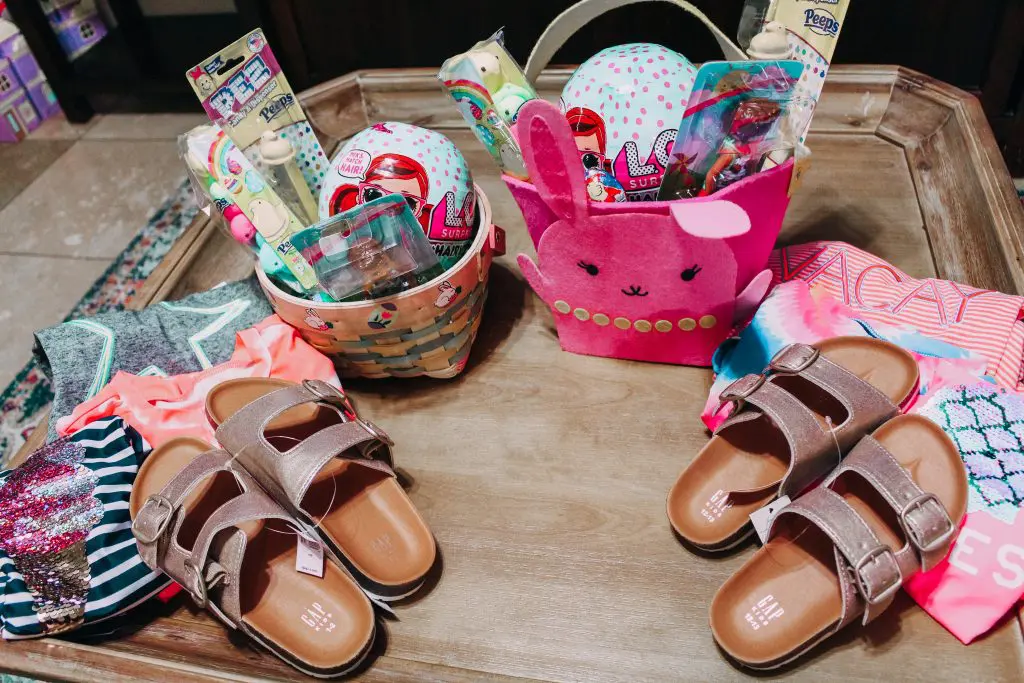 I put the egg casserole and bacon into the oven and we headed outside to hunt for Easter eggs. The girls were pretty pumped with their haul,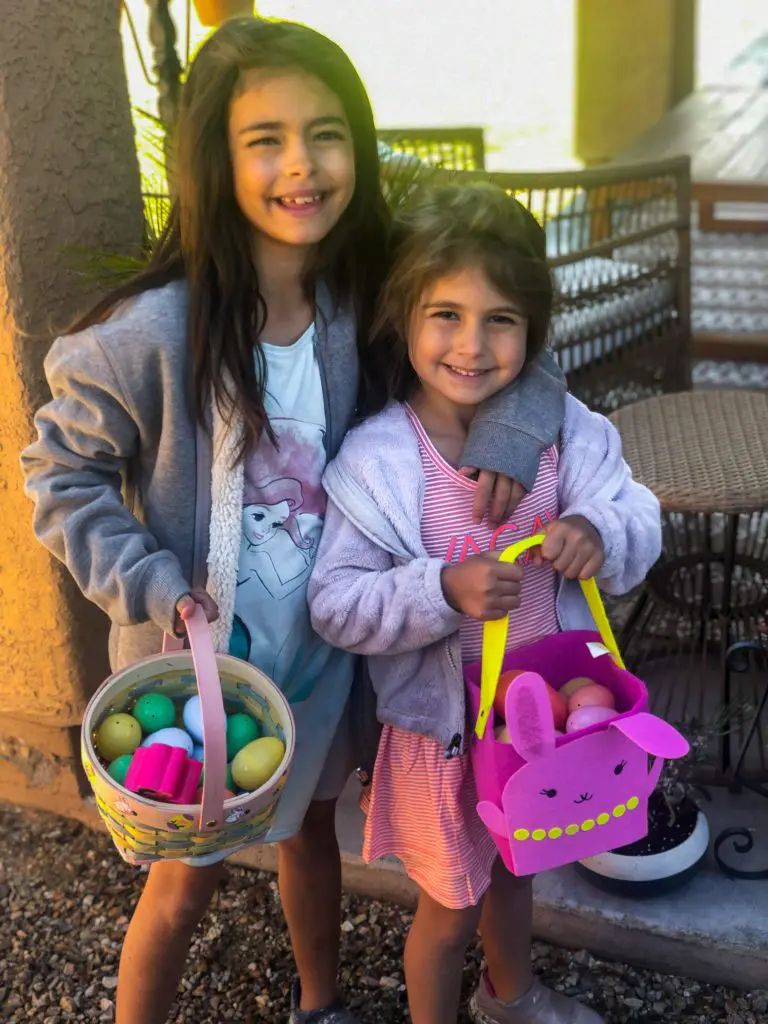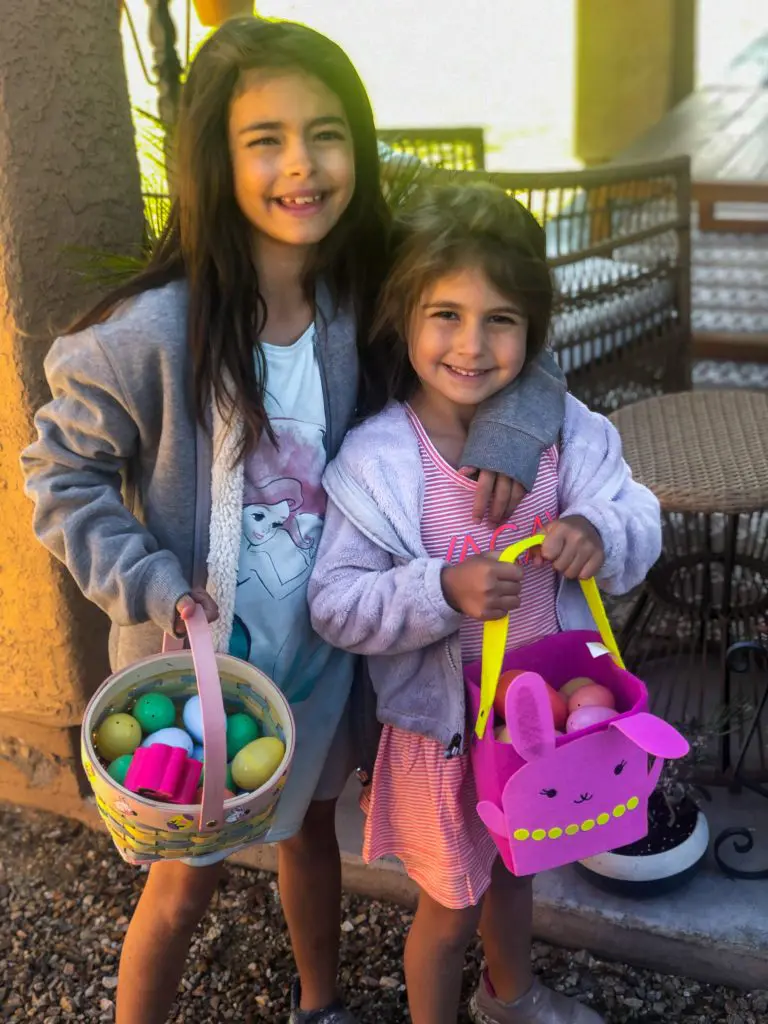 and we went inside to open all of the eggs while I popped the cinnamon rolls in the oven and we had egg casserole.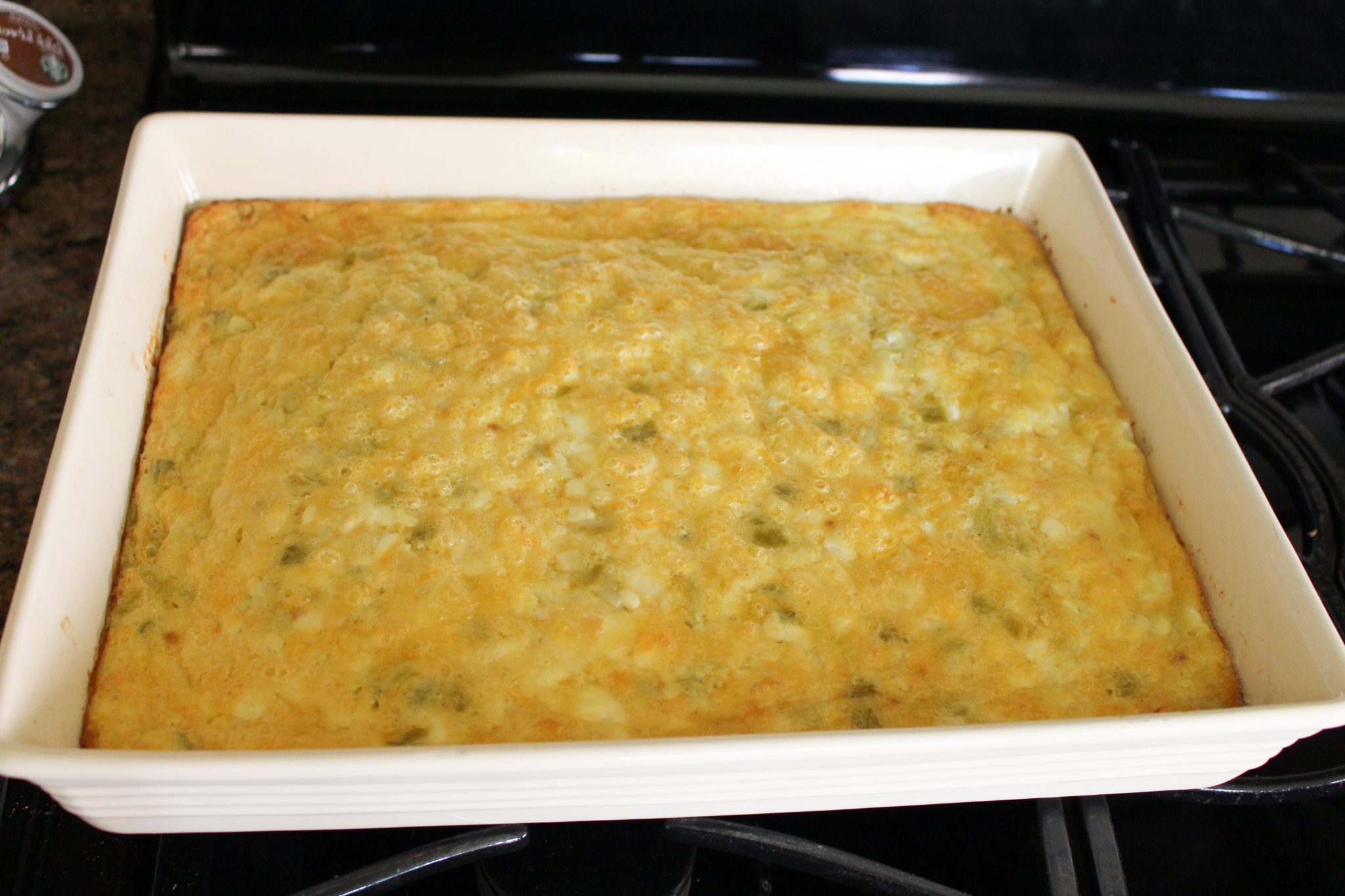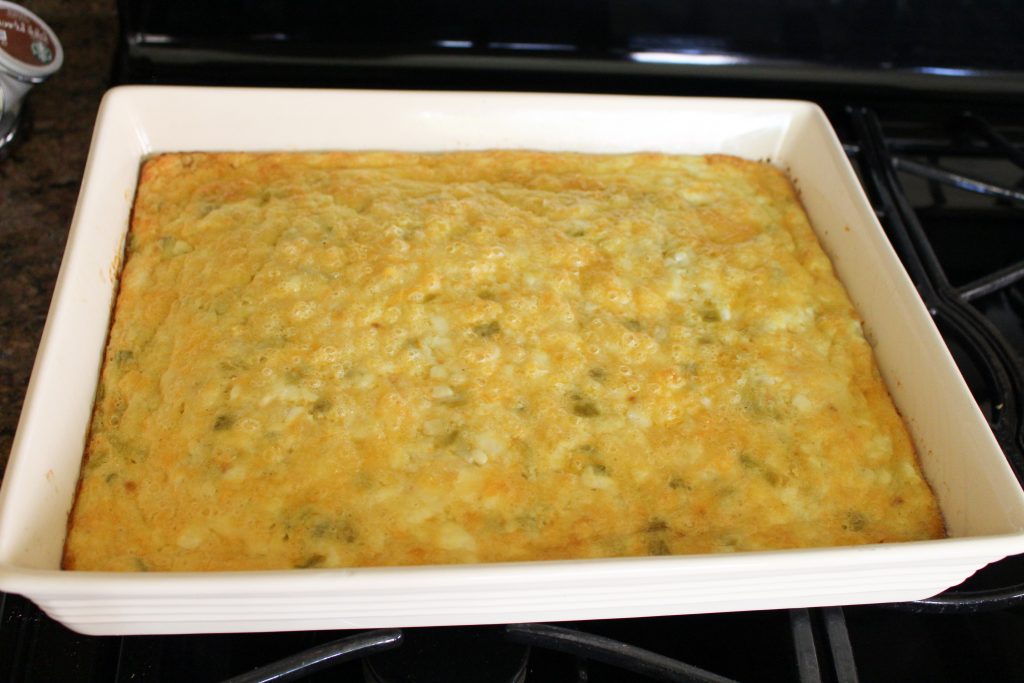 After we had the savory side of breakfast, the cinnamon rolls were ready, so we enjoyed some on the couch while we watched Andrea Bocelli's live concert from Italy. My Tata loved Andrea Bocelli, so it was a special way to feel close to him this holiday. <3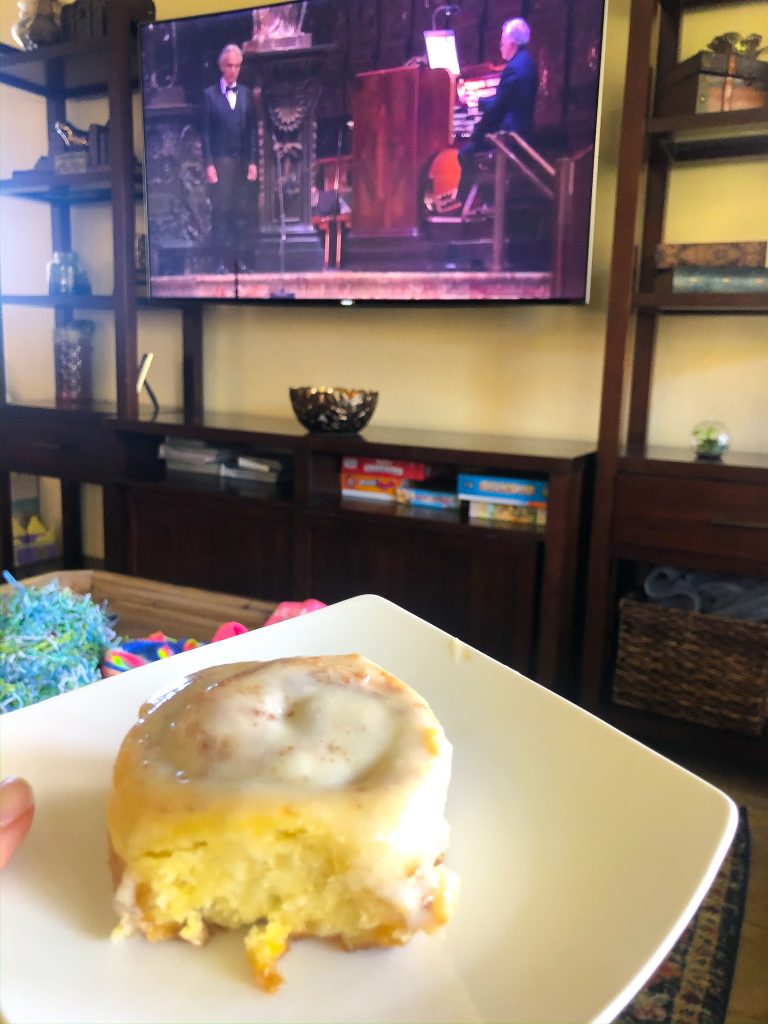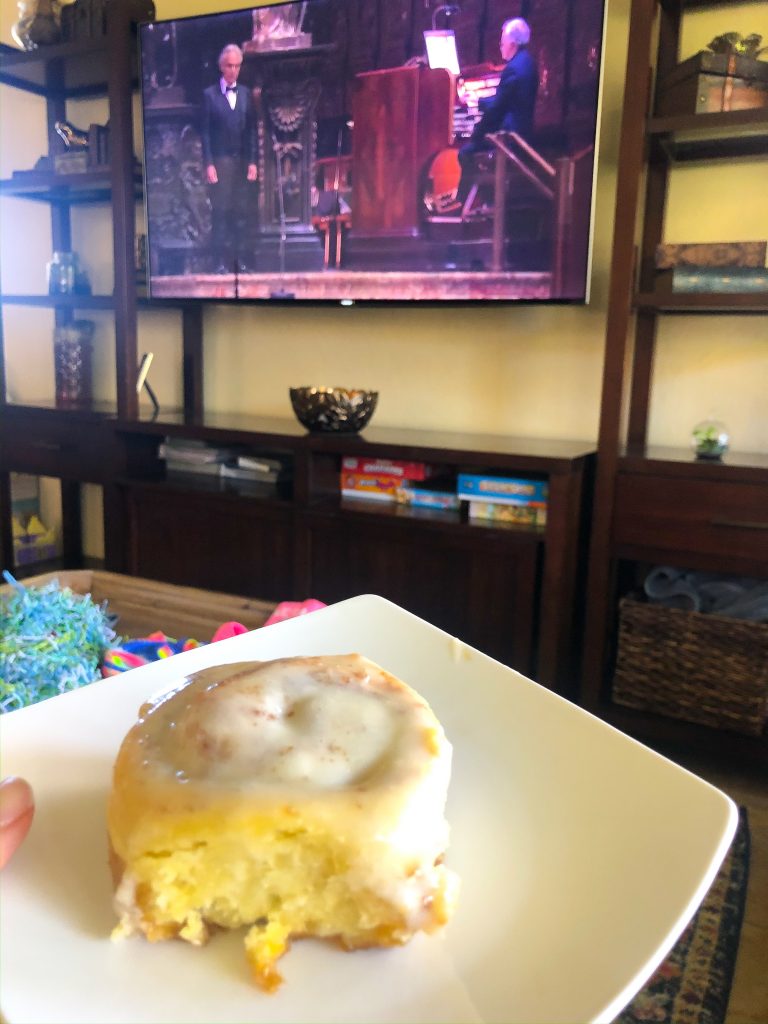 The rest of the morning was spent in our pajamas, Facetiming the family, and popping outside to get some Bundt cake and Easter gifts from madre and nana. (It was so nice to see some of the fam even though it was just for a little while from a distance. Missing family has easily been the toughest thing about this whole ordeal.)
We finally got dressed and took the girls to the park for a long bike ride. Livi recently got a new bike, so the girls are obsessed with riding their bikes around. They ask to go for walks multiple times a day and I joke that pretty soon I'm going to have to ride P's scooter because my legs are like WTF are you doing walking this much?
We came home, had a Zoom call with my dad's side of the fam, and I caught a quick BODYPUMP workout in the garage. After that, it was time to drop off August's birthday gift at Kyle and Meg's because he turned 1 yesterday!!
Throwback pic to when I first got to hold this little guy: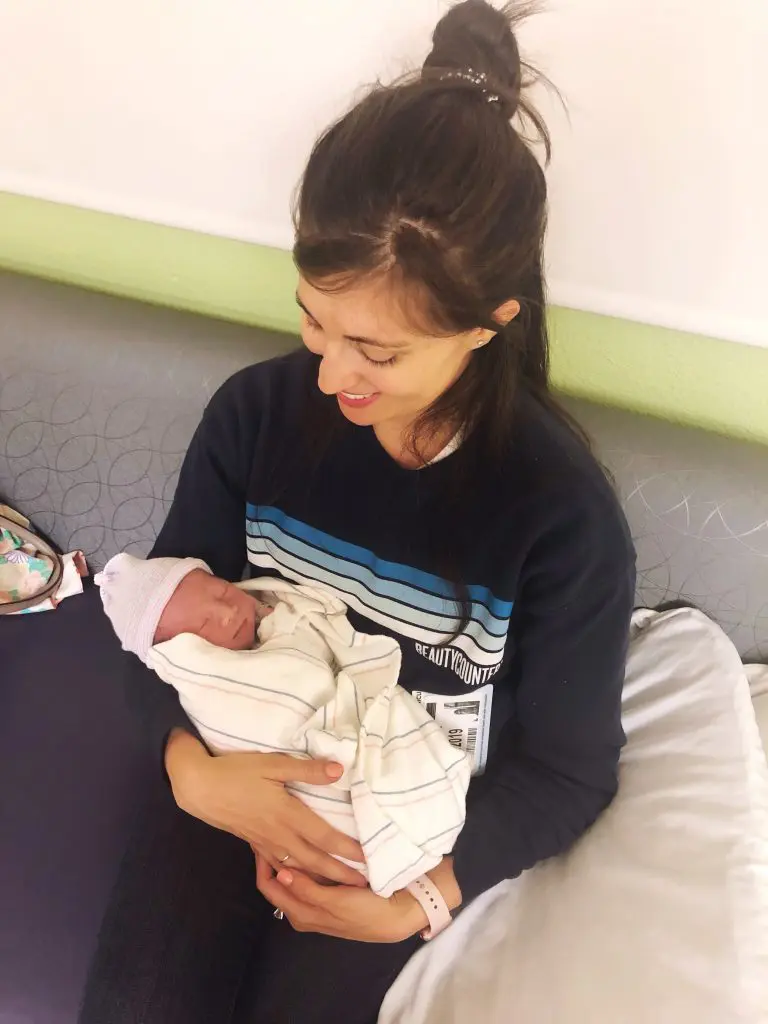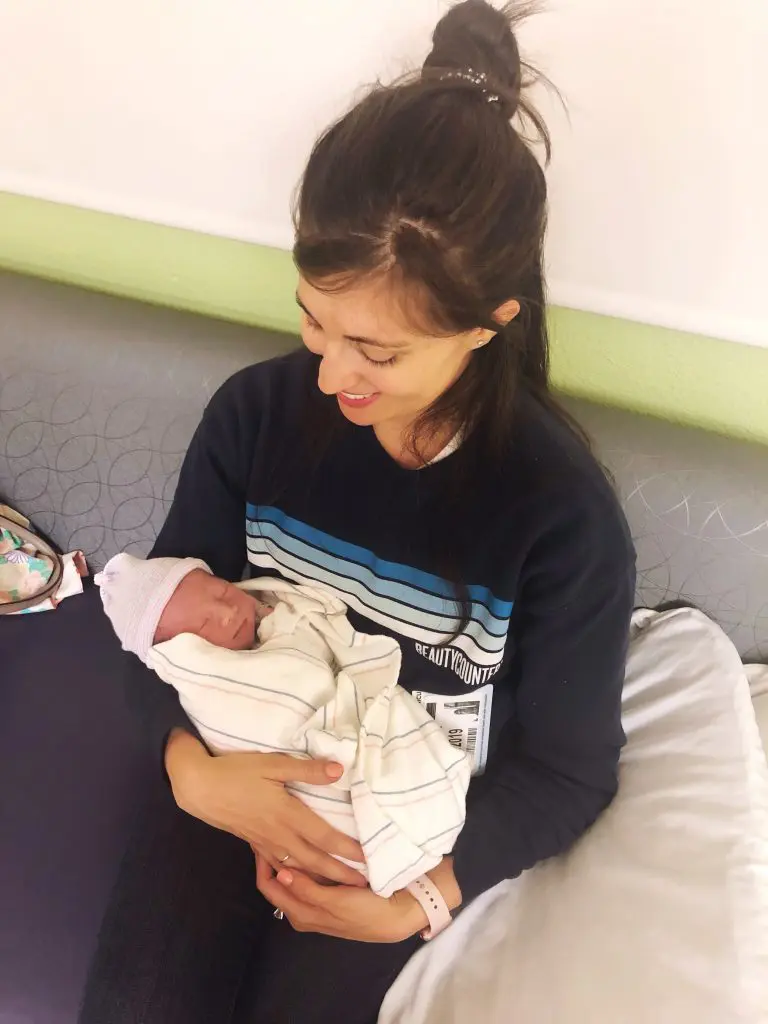 They had their garage partitioned off with baby gates, so family members could drop off gifts towards the bottom of the driveway and sing, "Happy Birthday" and wave. The was one of the best and saddest parts of the day. Everly really wanted to get out of the garage and play with the girls, which broke my heart into a thousand pieces. I just wanted to swoop her out of the garage. 🙁 I just can't wait for the day when we can all be together again.
Since we'd been snacking on candy/treats pretty much all day, dinner was just a quick throw-together meal. I boiled brown rice noodles and sautéed some chicken sausage in a separate pan. When the noodles were done, I drained them and rinsed in cold water, then added them back to the pot with the chicken sausage, some sun-dried tomatoes, diced artichoke hearts, butter, and shredded vegan parmesan. I topped everything with garlic powder, salt, and pepper. It took 15 minutes to make and was SO good!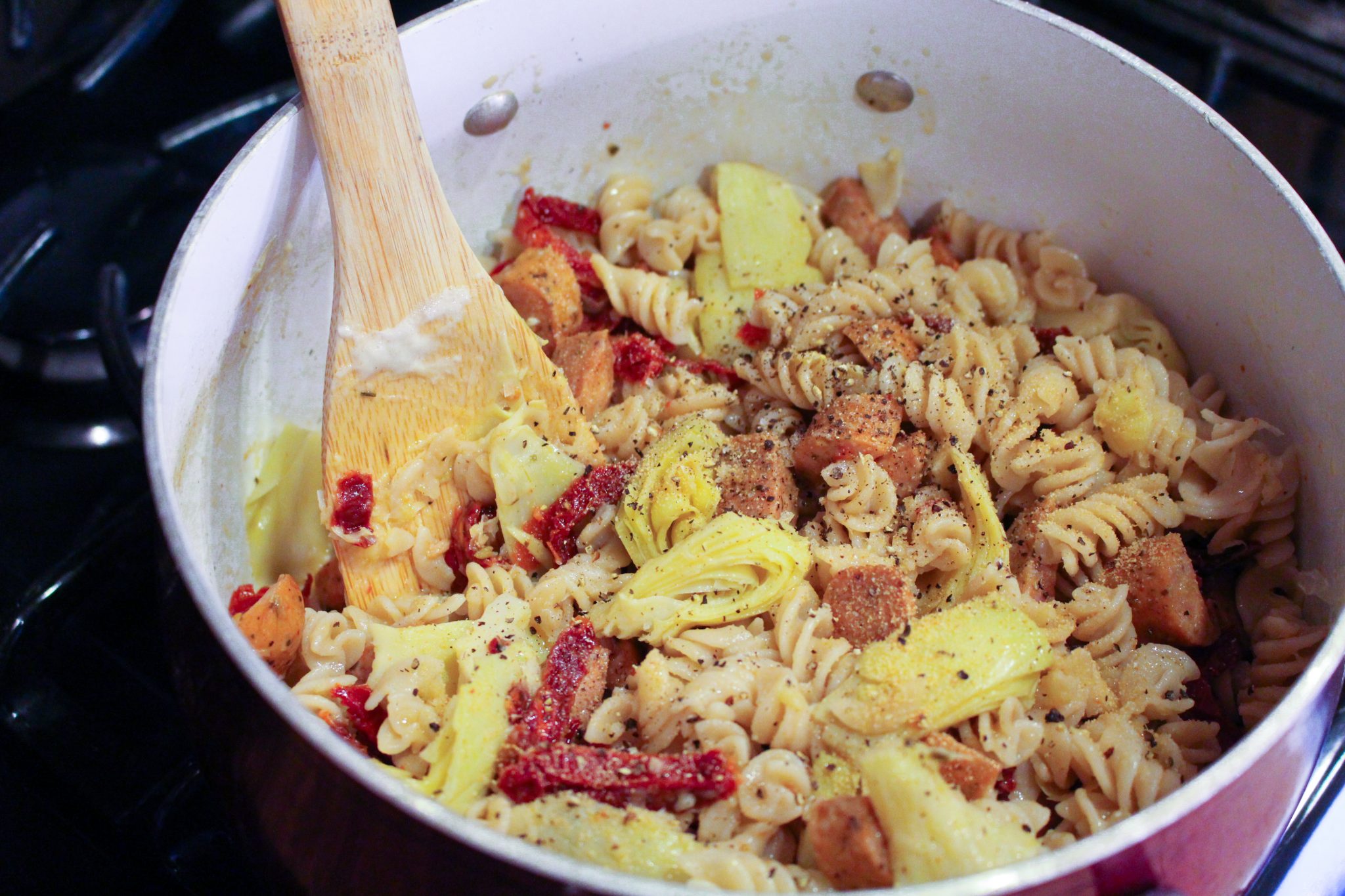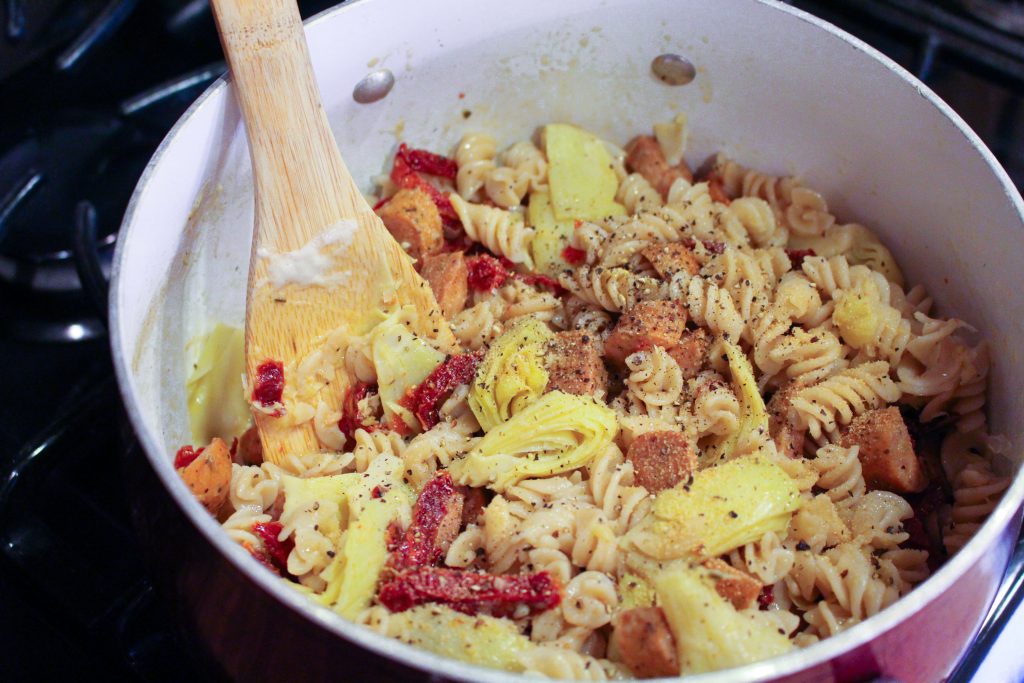 The rest of the evening was spent watching Unorthodox on Netflix – just started it and intrigued so far – and planning some workouts for IG this week.
Some more adventures from the weekend:
– We ordered sushi from Ra and was LIIIIIIFE. When we told the girls what we'd ordered, P said, "I hate juicy." (Juicy = sushi) Once we had everything on the table and P was shoveling California roll into her mouth, she was like, "I love juicy. Juicy is my favorite." LOL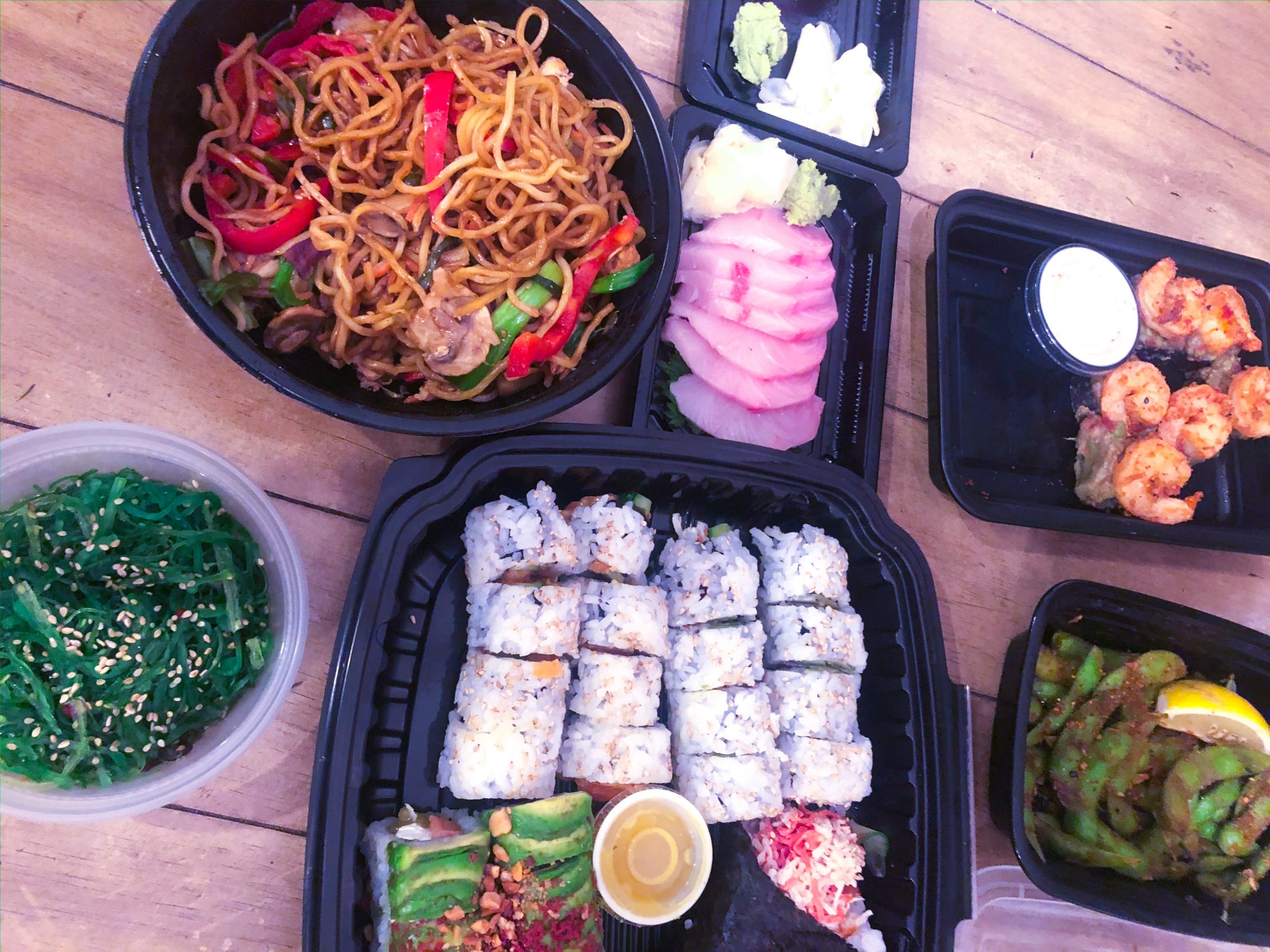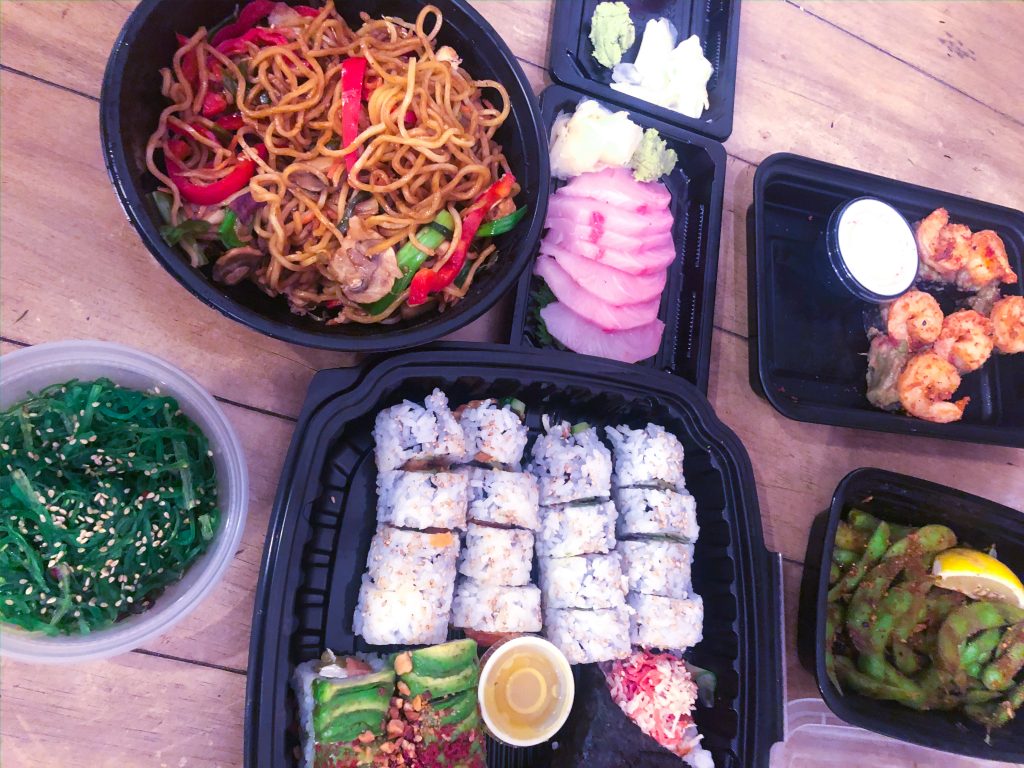 – The Pilot had to go to Basha's for butter – the butter ration has been surprisingly difficult over here – and also brought this ridiculous and insanely delicious bunny cake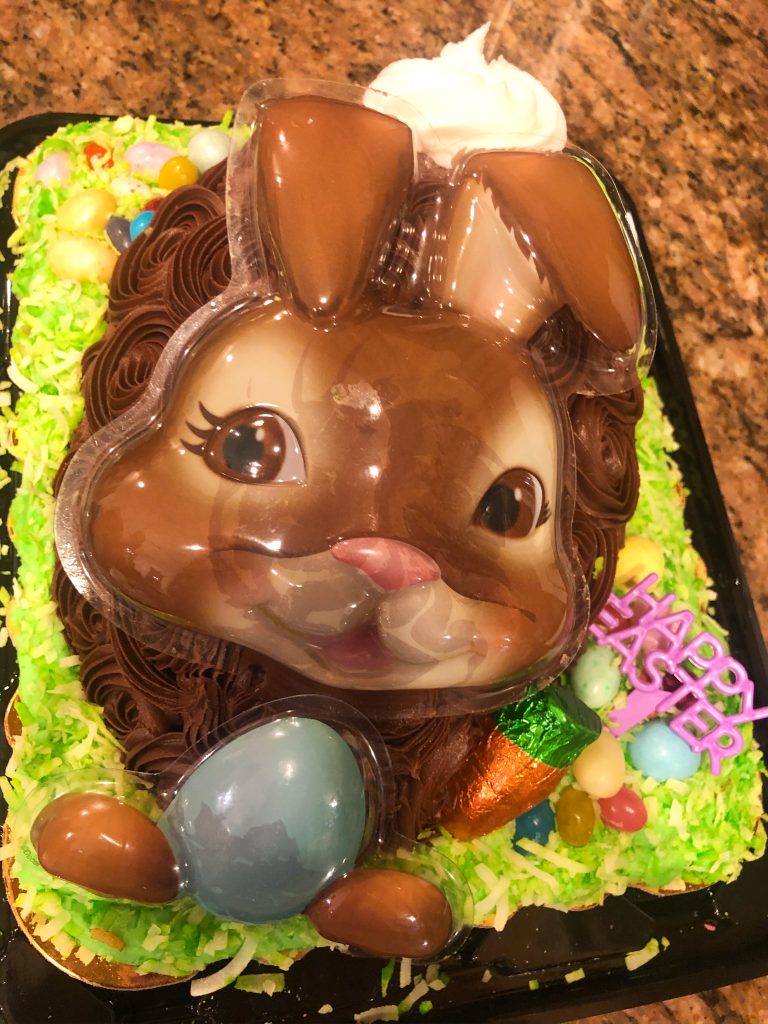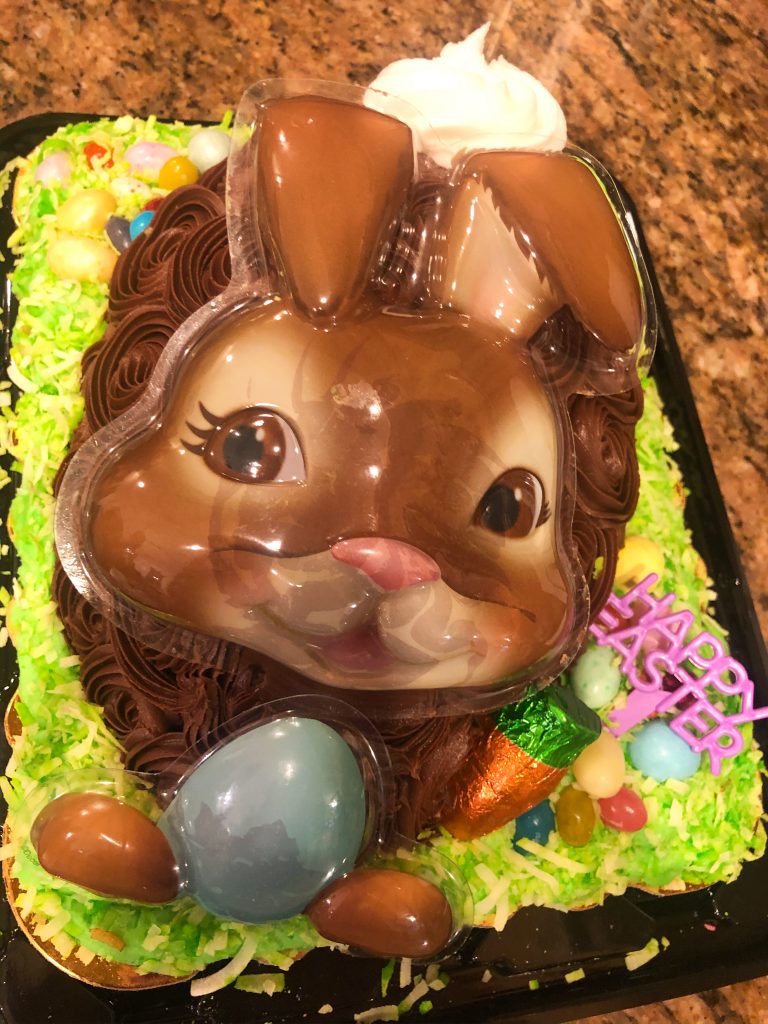 – Caroline was the first member of our house to have a 'Rona haircut. She was SO shaggy and getting hot/uncomfortable on walks, so the Pilot decided to put our pet clippers to good use. (I bought some when we were in Valdosta after a groomer hurt Bella. She got one hack job of a haircut from us until we were able to find a wonderful groomer in town.) It took three hours but she looks so amazing! I told him if that flying airplanes thing doesn't work out, he has a solid plan B.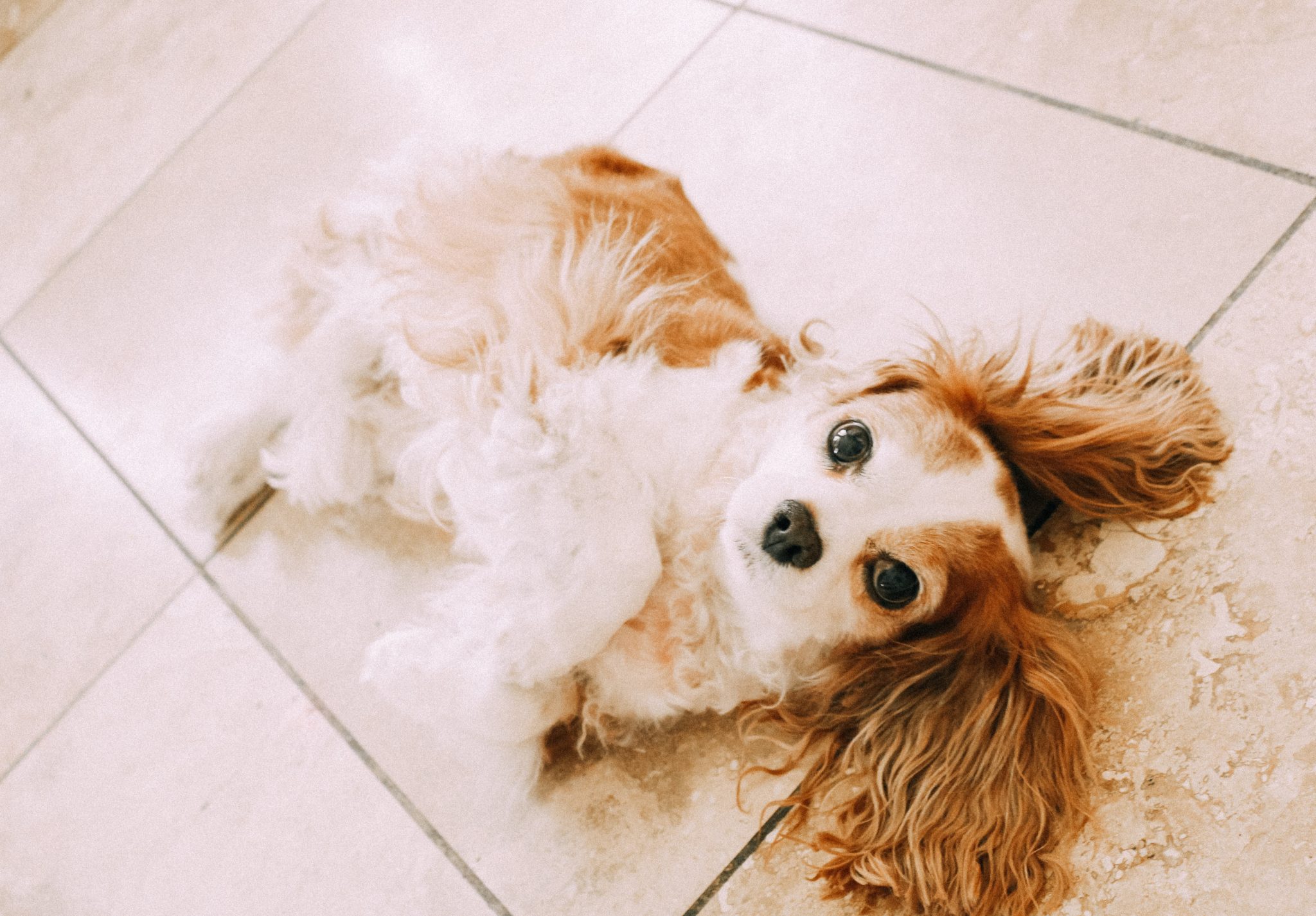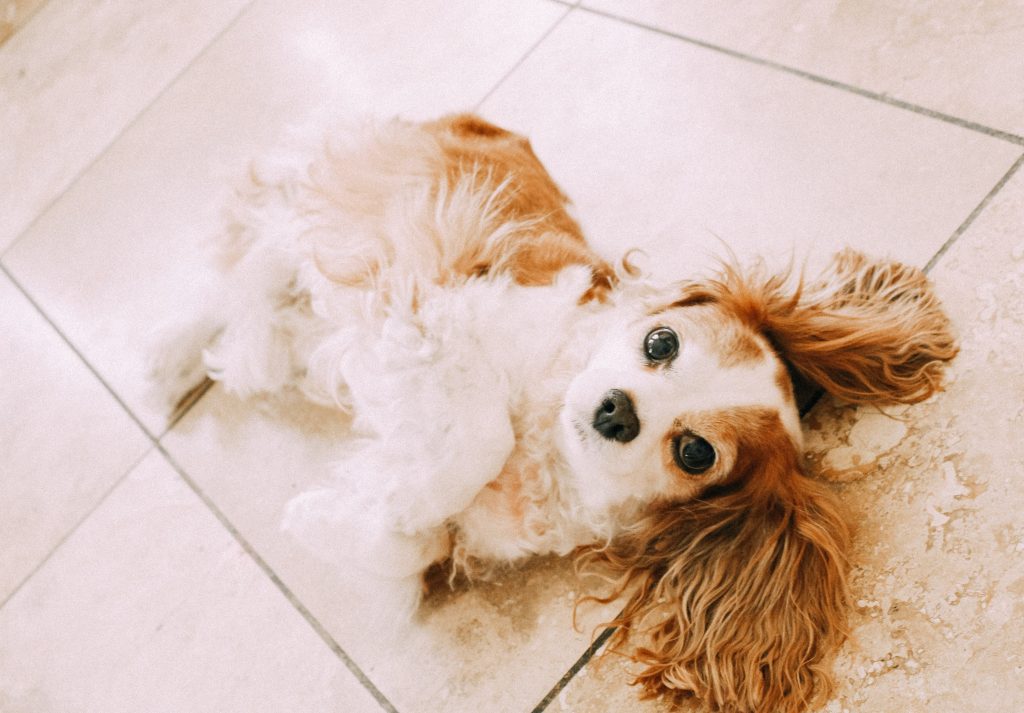 Caro is feelin' herself.
I hope you have a great day and I'll see ya in the morning with a workout post.
Thank you so much for stopping by the blog today!
xo
Gina