a flash of light (March 8)
Friday afternoon, I had my first midwife appointment. I was super nervous about it, and I also had to go alone, since Tom came home from work early to stay home with Liv. (They don't allow children in the clinic during flu season.)
Right away, I knew I was in the right place.
The midwife introduced herself, and told me that they believe pregnancy is a perfectly natural thing; it's not an illness and they don't treat it as such. Also, their job isn't to tell me what to do. Their job is to give me as much information as possible so we can make the best decision for our family. And then, the prodding began. I knew it was coming, but I definitely forgot the not-so-fun parts of midwife appointments. Lots of poking and pressure and prodding. And BLOODWORK. Apparently at my next appointment they're taking 9384 vials of blood. The midwife said they'll leave me a little bit to live, and then she chuckled. I really liked her. She also told me to eat lots of seafood but not tilapia because "it's the trash of the ocean." 
We talked a lot -I love they take time to talk to you and answer questions instead of rushing you off- and I had my first ultrasound. She said they don't expect to hear fetal heart tones so early (I was 8 weeks at my appointment) but that they would be able to see the pregnancy. I watched the screen intently, and held my breath as she pushed and moved the wand around. Then, finally on the screen, was our little gummy bear. She said everything looked normal and healthy so far, and then there was a flash of light: the baby's heartbeat. Tears fell down my cheeks as soon as I saw it. 
She gave me printed copies to take home, I booked my next appointment, and that was it! I couldn't wait to see Tom, and we also couldn't wait to tell Livi. 
I said, "Livi, we're going to your favorite place!"
She said, "DISNEYLAND!"
"Uhh, not quite. Your second favorite place?"
"Mission!!"
We rode the carousel, played arcade games, and told her the news over some churros. She started clapping (she's been asking for a brother or sister for months) and said she was excited, and couldn't wait to teach it how to use the potty. Such a funny, sweet girl. Thinking about her and her little brother or sister makes my heart explode, so I can't imagine how it will feel in real life.
Later that night, Tom and I went out to celebrate. We had a casual dinner at Fish Market, and a night at Shout House. It was perfect.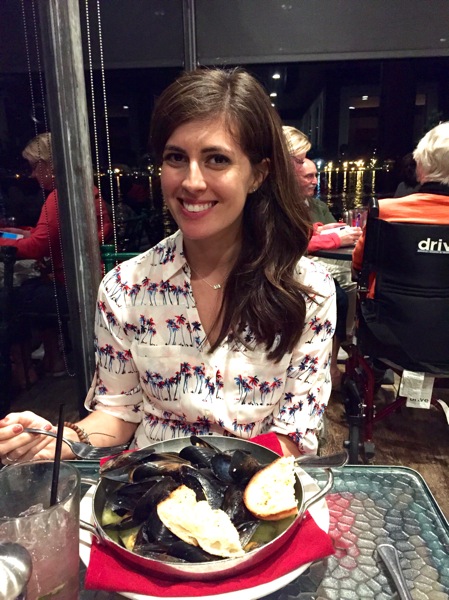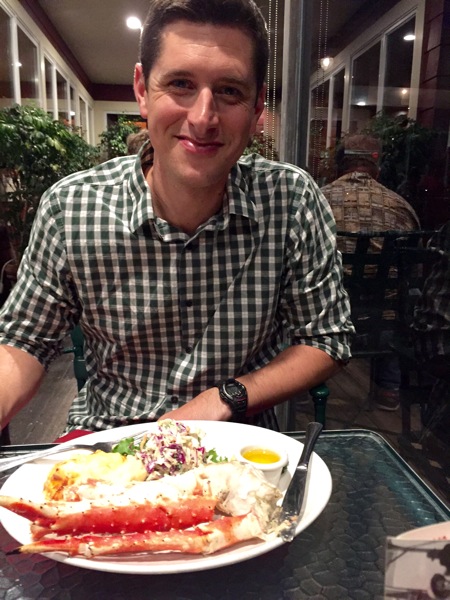 Fingers crossed that everything continues to progress normally. We're so excited, little baby.