The Pilot and I have been in an excited frenzy- our family is coming in today from Key West and staying with us for a couple of weeks. We haven't seen them in so long (my uncle since our wedding, and my aunt and cousin since we took a red eye to orlando 4 years ago, our newest cousin we haven't even met yet and she's two!) and we can't wait to hang out with them. We've been getting things around the house fixed/ready, baby-proofed (it was a great kick in the pants to get it done, because little Liv will crawling any day now!), stocked the fridge – it's going to be so much fun. When we moved into our house, I wanted it to be a family hub so everyone could come over and hang out whenever.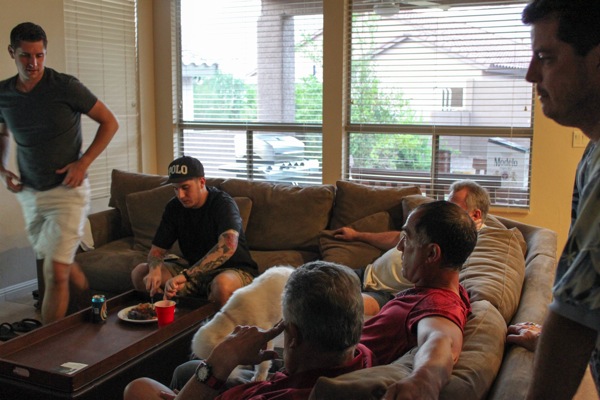 It makes my heart happy that it actually turned out that way <3
I can't want to see Liv play with her cousins,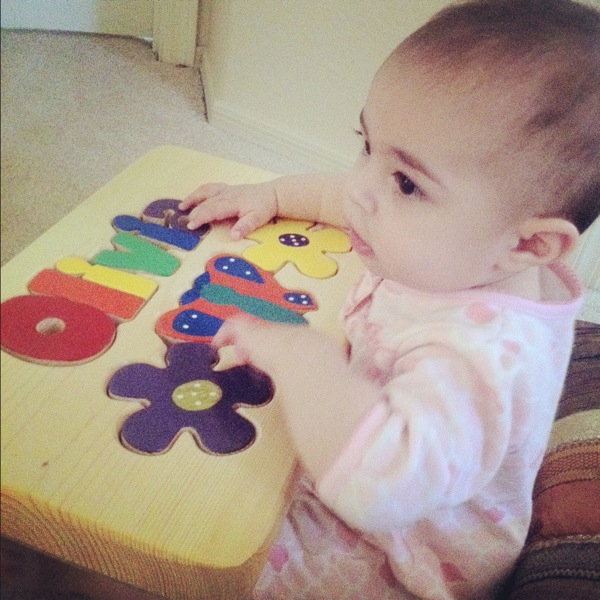 workout with my aunt (she's a fitness instructor, too) and see my uncle. He tells the best stories and makes amaaaaazing food- I'll be picking his brain for recipe ideas 😉
Quick dinner: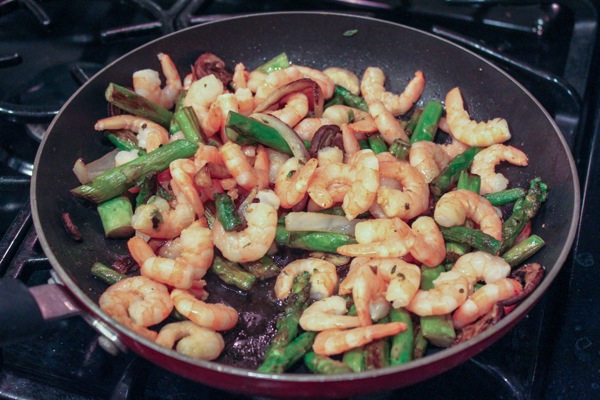 Shrimp with asparagus, mushrooms and onions,
Goddess dressing as the sauce,
served it on top of regular pasta for the Pilot, spiralized zucchini for myself.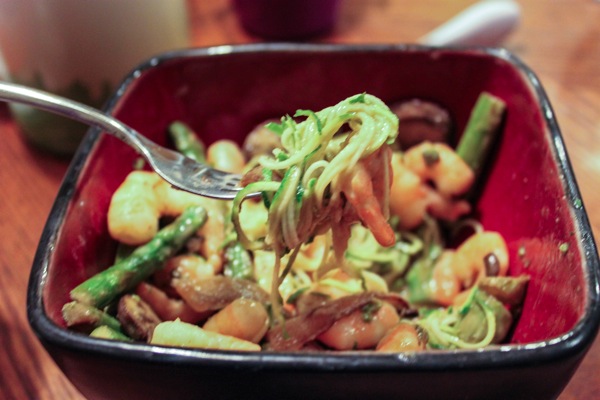 Usually before bed, I like to read for about 20 minutes or so, and I finally found a new one to suck me in.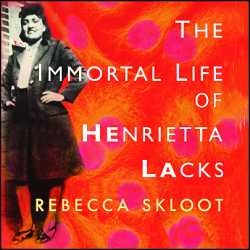 Source
This is something that I knew absolutely nothing about, because I majored in Finance and stayed far, far away from science courses. I had to take a few basic classes for gen eds, and oceanography was a thousand times harder for me than financial derivatives. Anyway, there is a group of cells that has been used to study various diseases and cancers, the affects of immunizations, and have been an incredible contribution to modern medical advancements: He-La cells. These cells were obtained from a woman's cervix (her name was Henrietta Lacks) a couple of months before she died from cancer, and have been used without her knowledge or her family's permission since she's been dead. Cancer cells continue to grow and reproduce, so her cells continue to be studied and sold for about $25 per vial. The craziest thing about it? She has done so much for the medical community and her children couldn't afford health insurance. This book is nonfiction, but reads like a novel, and tells Henrietta's story: her family background and where she came from and how her "immortal" cells have changed medical history. 
I've never done a book club or anything like that on the blog, because you can't have a virtual wine party (the best part of a book club.. or can you?) and I never know when I'll actually finish a book. Sometimes I'll quit halfway through (cough, 50 shades, cough)… but if you'd like to read this one along with me, I'm really enjoying it so far 😉
This morning, we're dropping Bell off at the groomers and then meeting some friends for coffee.
Hope you have a wonderful day! <3
xoxo
Gina
Something to think: