Hi friends! How was the long weekend? Hope you had a great one. <3 We enjoyed a Memorial Day dinner with friends, I got in a couple of great workouts, and also spent some time hanging out with the fam, reading and catching up on work stuff.
Here's the cheese plate I made to go over to Betsy's: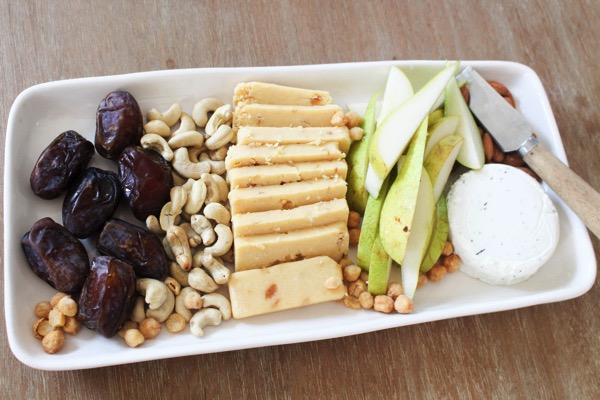 (enormous medjool dates, cashews, honey roasted chickpeas, almonds, organic cheddar with caramelized onions, pear, herbed goat cheese + crackers and garlic dip on the side)
and we had an awesome dinner of make your own grilled cheese: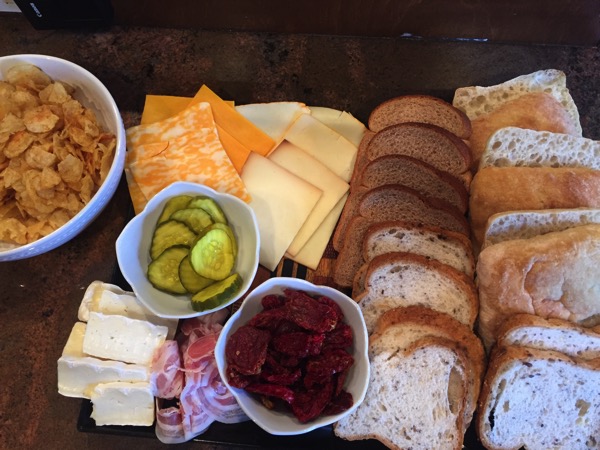 (I rolled with goat cheese and sundried tomato on gf bread)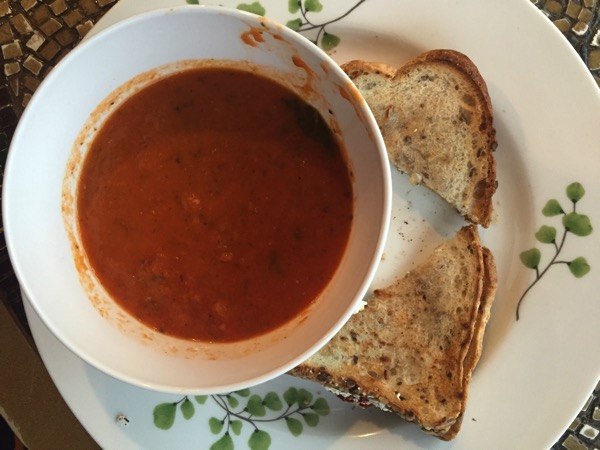 + homemade roasted tomato soup. It was perfect, especially since it's been so cloudy and dreary around here lately. May Gray is in full effect! (Don't tell the real San Diego people that I really like May Gray.)
We have two lucky giveaway winners to announce! Thank you so much to everyone who entered the Chosen Foods and Tart Cherry giveaways. Stay tuned for more giveaways coming up, and Summer Shape Up, which I have planned for July 11.
Winner of Chosen Foods giveaway: Andrea
Winner of Tart Cherry giveaway: Annette
Both winners have been emailed.
Also, I can't believe I forgot the P smile of the day in Friday's post. This is a good one. 🙂 We all get very excited about meal time around here.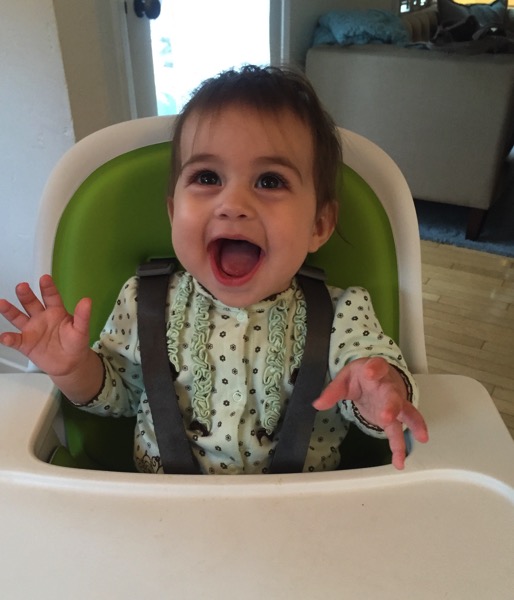 This past weekend it was just the girls because the Pilot was finishing up his ATP training in LA. He's been gone for most of the past 3 weeks completing training and traveling for work, and is now an Airline Transport Pilot. This is awesome because it means he has all of his certifications to fly corporate or for the airlines. He's been a licensed commercial pilot for many years which gives him the ability to rent planes and fly us around, but this is the next level.
To celebrate, the girls and I made him a card and picked up a bottle of whiskey, which is the standard "you passed!" pilot gift. 🙂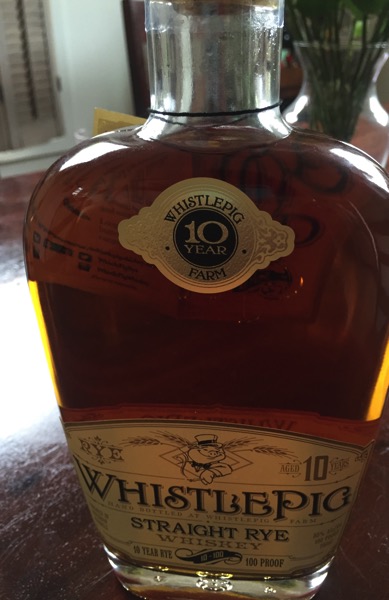 I must have been quite a sight walking into Bev Mo, holding Liv's hand, and with P strapped in the Ergo. I thought I might be judged a little (and was like whatevs) but instead, a lot of people smiled or chuckled and seemed to high-five me with their eyes. Like "Who needs a bottle of whiskey? This girl, right here." haha
Some adventures from the weekend:
Livi is getting used to having at least one birthday party each weekend haha. There was a fun party at Kid Ventures and she chose a shark face painting.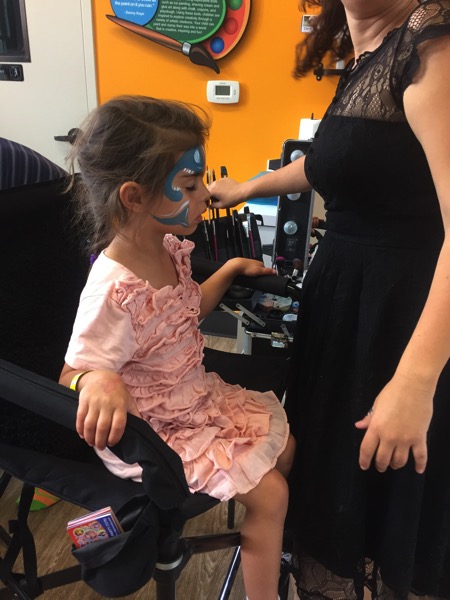 At Starbucks with the crew: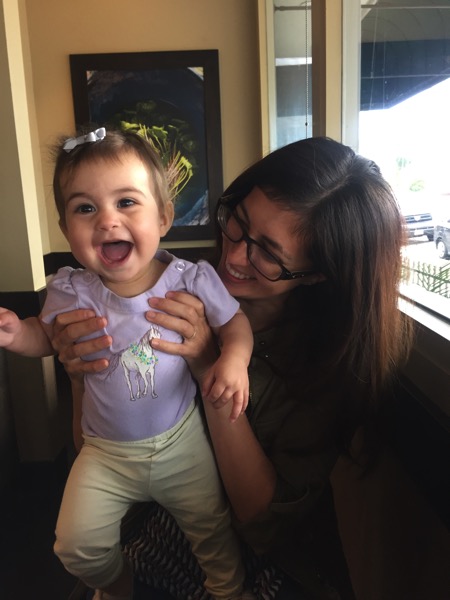 A rice bowl that I was very excited about from the Liberty Station Public Market.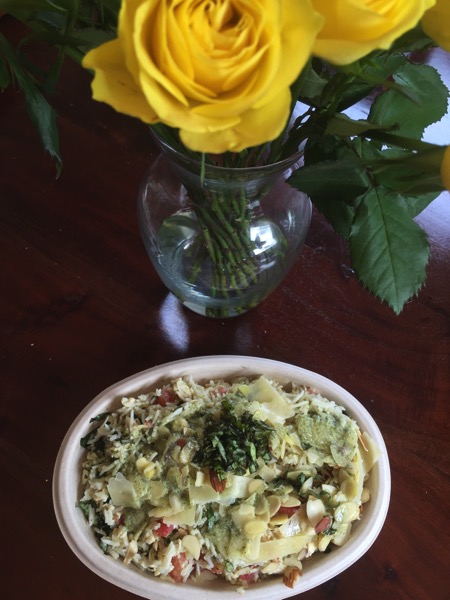 It looks so pretty, but was on the womp side. I could have gone for way less rice and more toppings/chicken. The ratio of that bowl was like an entire bag of cooked rice with maybe 10% toppings. It was the type of meal you eat for 30 minutes and it doesn't even look like you made a dent in it.
Sunday manicure party with Liv while P was napping: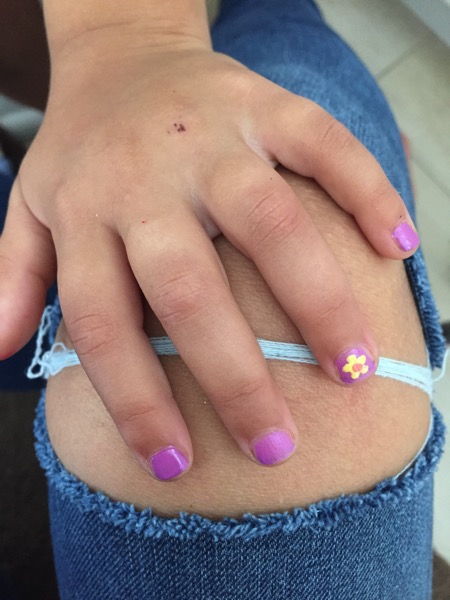 These two. My heart can't even handle it.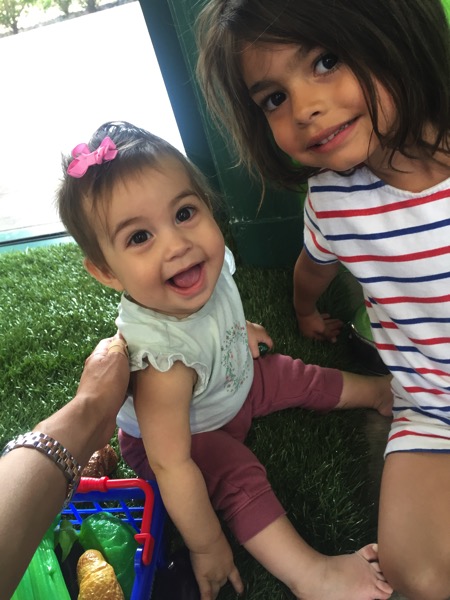 Hope you have a lovely morning! I'll see ya later today on the family page with P's 7-month update. I can't believe she's 7 months old already!
xoxo
Gina
New post up on the PBB site: when to start core training after childbirth.